By Jocelyn Buhlman
Sure, not all of us are teen geniuses—but that doesn't mean that Lahela "Doogie" Kamealoha and her friends and family aren't going to take us on relatable, heartfelt adventures in the new Disney+ original series Doogie Kamealoha, M.D. The series, inspired by the 1989 sitcom Doogie Howser, M.D., follows Lahela as she tries to navigate her unusual coming of age. Before you tune into the new series, debuting on Disney+ Wednesday, September 8, meet Lahela, her 'ohana, and her pals: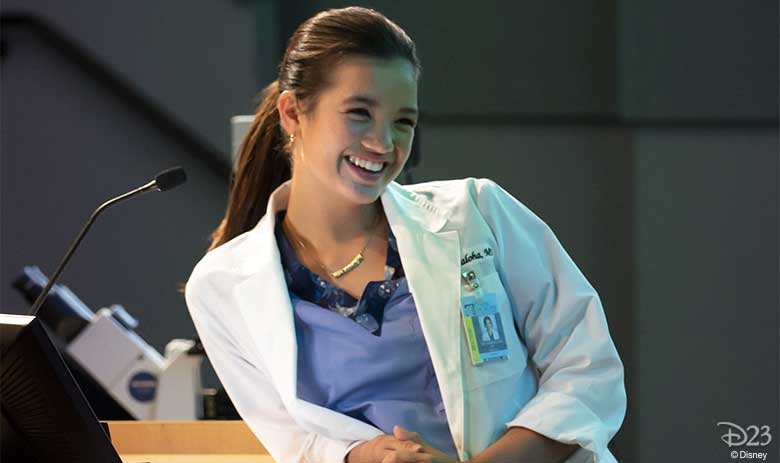 Lahela "Doogie" Kamealoha (Peyton Elizabeth Lee)
It's already tough to be a 16-year-old, juggling school, crushes, and all the chaos teenage life brings—now try doing all that and being a prodigy with a budding medical career! Lahela "Doogie" Kamealoha faces that challenge with determination, relying on the support of her silly and sweet family and friends to help her find the balance between teen genius and complicated high schooler.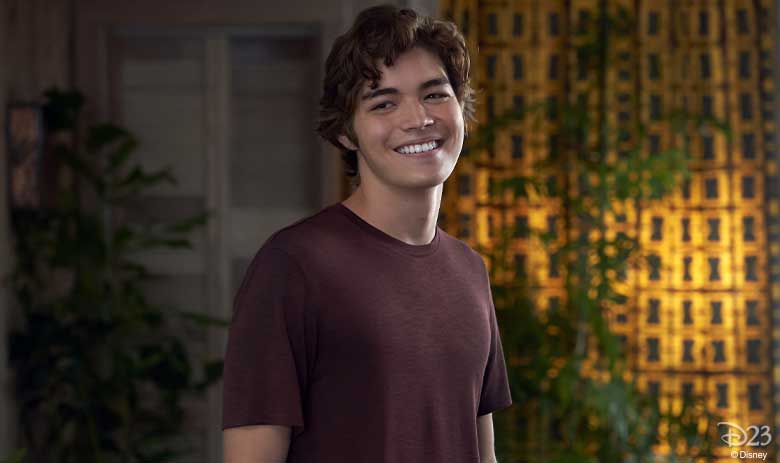 Kai Kamealoha (Matthew Sato)
Speaking of Lahela's family—her brothers Kai and Brian Patrick are key to keeping the teen genius grounded. "We're the ones who can bring her back down to 16," Sato explains. "She's doing all these crazy things like surgeries and heart transplants, and she needs someone to remind her that she's still a teenager."
A free spirit, Kai is Lahela's older brother, but despite being ahead of her in years, he's fallen behind when it comes to life plans. "He is the older sibling of a sister who is doing all these insane, amazing things, and he doesn't even know what he wants to do when he grows up," Sato says of his character.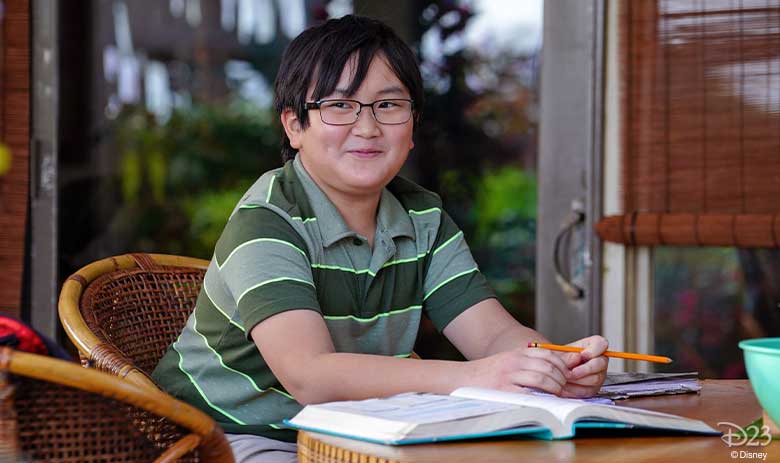 Brian Patrick Kamealoha (Wes Tian)
The younger of Lahela's brothers who keep her down-to-earth, Brian Patrick is sociable and curious, ready to discover the wacky world around him. Tian describes Brian Patrick as, "the adventurous type. He's just trying to find something to do—he's exploring."
"He has this crazy imagination," adds Jason Scott Lee, who plays the father of the Kamealoha siblings. Brian Patrick's curiosity and imagination offer ample opportunity for wacky hijinks while his sister is busy at work being a teen genius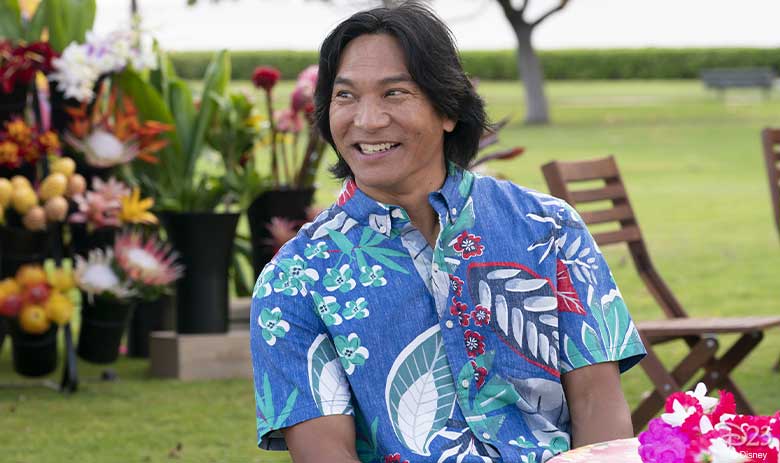 Benny Kamealoha (Jason Scott Lee)
It wasn't hard for Lee to slip into the character of doting father Benny: "It's very similar to my life now, because I have three kids at three different stages of life," he explains, "And you have to constantly juggle to give them a certain kind of attention when you're one-on-one." Between free-spirited Kai, precocious Lahela, and adventurous Brain Patrick, Benny certainly has his hands full parenting three very different kids. But with his big heart and extra warmth, Benny always makes sure to keep his kids connected to what matters most.
Dr. Clara Hannon (Kathleen Rose Perkins)
Teen-parent relationships are notoriously tricky, and Lahela and Dr. Clara Hannon have their work cut out for them. Dr. Clara isn't just Lahela's mom—she's also her boss, the supervisor at the hospital where Lahela works! Even though Dr. Clara is the one in charge, it doesn't mean she's only there to teach. "She's got a lot of lessons to learn still!" Perkins says of her character, adding, "People have to grow, and it doesn't stop when you turn 40."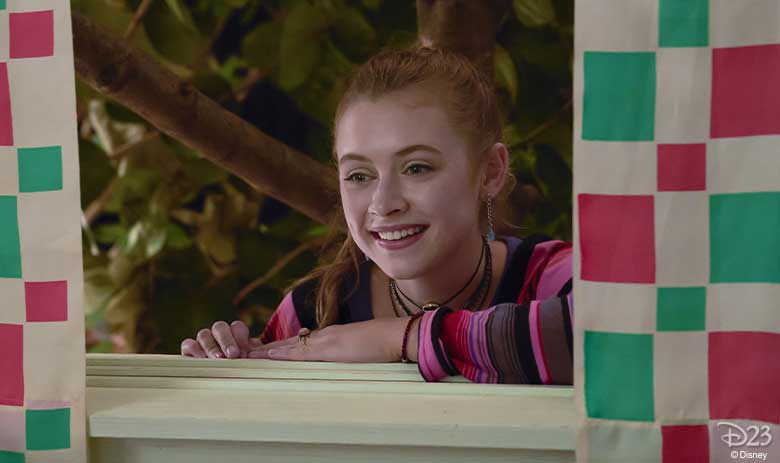 Steph Denisco (Emma Meisel)
"Who wouldn't want to be Steph and be goofy and wear fun clothes and be Lahela's best friend?" Meisel asks—it's hard to argue with that logic! Meisel describes Steph as the "yin to Lahela's yang," as they are best friends who have known each other since childhood. Meisel adds, "[Lahela's] such an analytical thinker and then Steph is this right-brained, artsy girl who's in love with love."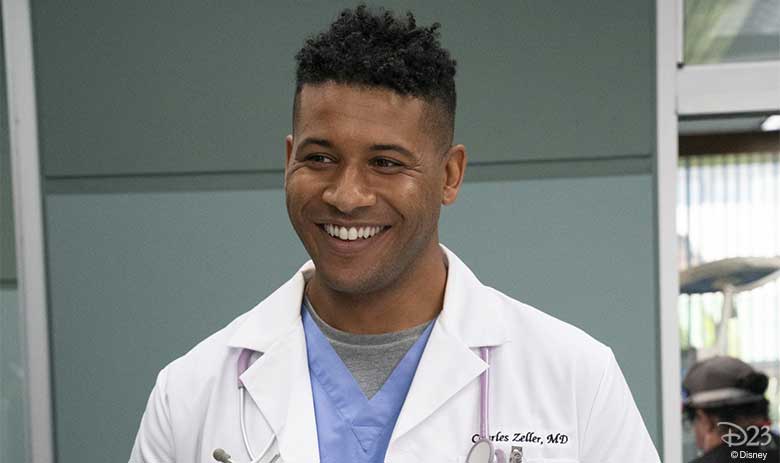 Charles Zeller (Jeffrey Bowyer-Chapman)
Charles Zeller is a fish out of water, a Chicagoan doing his residency on the island of Oahu. "He is so excited to be there," Chapman says. "He's living the dream. He is very much the eyes into the island from the mainland viewers. The audience will get to learn along with him." Much of his insight into island life comes from his friend, a fellow resident at the hospital, Noelani Nakayama, who helps the fun-loving Charles adapt to his new home.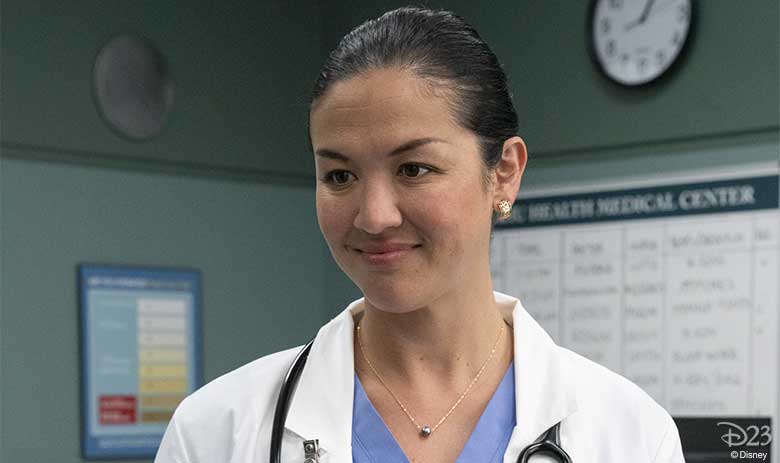 Noelani Nakayama (Mapuana Makia)
In contrast to Charles, Noelani is "as local as they come," says Makia. She describes Noelani as "a fun, vivacious, happy-to-be-there doctor." When she isn't working as a doctor, she's fostering her friendship with Charles, teaching him a little bit about culture in Hawai'i, his new home during his residency.
Watch Doogie Kamealoha, M.D. starting Wednesday, September 8, on Disney+.