Miles from Tomorrowland, the hit series from Disney Junior—which charts the outer space missions of young adventurer Miles Callisto and his family as they work together to help connect the galaxy on behalf of the Tomorrowland Transit Authority—blasts off with its second season today on Disney Channel and Disney Junior, at 9 a.m. ET/PT and 6 p.m. ET/PT, respectively. STEM (Science, Technology, Engineering, and Math) influencers and educators have lauded the series' ability to inspire children's interest and curiosity about science. The series' creator/executive producer, Sascha Paladino, and the show's technical advisors hope that the show will inspire the next generation of dreamers and doers, just as they were inspired by some of the films and TV programs they watched when they were young. And a touchstone for all of them was Man in Space, an episode of Walt Disney's Disneyland series, which originally aired on March 9, 1955.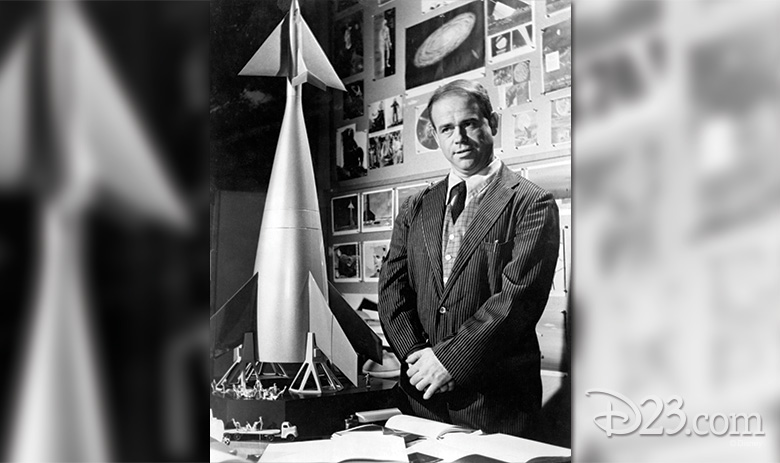 The episode, directed by and also featuring animator Ward Kimball, used animation to present the history of rockets and to humorously illustrate what man's experience in space could be like. Man in Space also featured noted science experts of the era, like Willy Ley and Wernher von Braun, explaining complicated—then almost-unimaginable—concepts of space travel such as space stations and four-stage orbital rocket ships.
It was important to Walt for humor to be incorporated into the science of Man in Space. He explained, during a meeting while the show was being developed, "There are two sides to go on this—comedy interest and factual interest. Both of them are vital to keep the show from becoming dry. You need a good balance to keep it from becoming too dry and corny." So, while Man in Space featured Wernher von Braun talking about a four-stage orbital rocket ship in terms that aren't that far off from modern-day space shuttle technology, the episode also included an animated man—a "guinea pig" of sorts—demonstrating the practical effects of weightlessness. Sleep in space and a hypothetical game of pool were both illustrated for comedic effect. Von Braun had been called "the Walt Disney of the space field," and he recognized the power of TV to inspire an interest in space travel among Americans viewing in their homes. He served as a technical advisor off camera—fielding complex questions about the science of space travel, while also pitching jokes about weightlessness—and as a noted space expert on screen.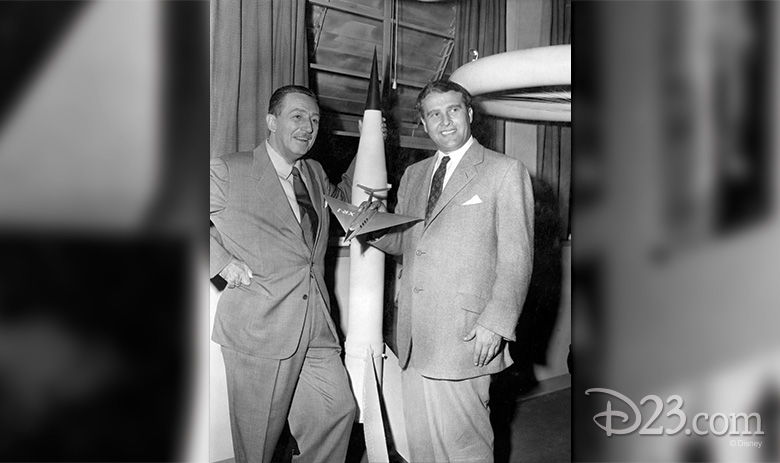 Randii Wessen, of NASA's Jet Propulsion Laboratory, who helps balance Miles from Tomorrowland's blend of "science fact and science fiction," marvels at how forward-thinking Man in Space was for its time: "A lot of the stuff is really prophetic in terms of 'this is what the future will be'—and now we're living in it. They talked about space stations—we now have a space station. There's a quote by Dr. Robert Goddard [a pioneer in the world of rocketry], '…the dream of yesterday is the hope of today and the reality of tomorrow.' We're getting into those realities that Walt talked about [on Man in Space].
Man in Space aired for the first time on March 9, 1955, and was rerun a few months later, on June 15. The episode did, indeed, spark an interest in space—in both average American children and adults, as well as in someone no less influential than President Dwight D. Eisenhower, who screened Man in Space for officials at the Pentagon. On July 30, Eisenhower announced the approval of plans to launch earth-circling satellites, kicking the U.S. space program into high gear. Los Angeles Herald & Express writer Scholer Bangs wrote, "'Man in Space' is believable and Disney has close to 100,000,000 Americans believing. Half of the voting population of the USA has probably reached two impressive conclusions: 'It CAN be done!' and 'Let's get on with it!'"
When Man in Space aired, about 40 million people were watching, and it went on to be nominated for an Oscar® for Best Documentary Short. The episode, along with the two that followed—Man and the Moon and Mars and Beyond—are still frequently screened at the Smithsonian National Air and Space Museum in Washington, D.C.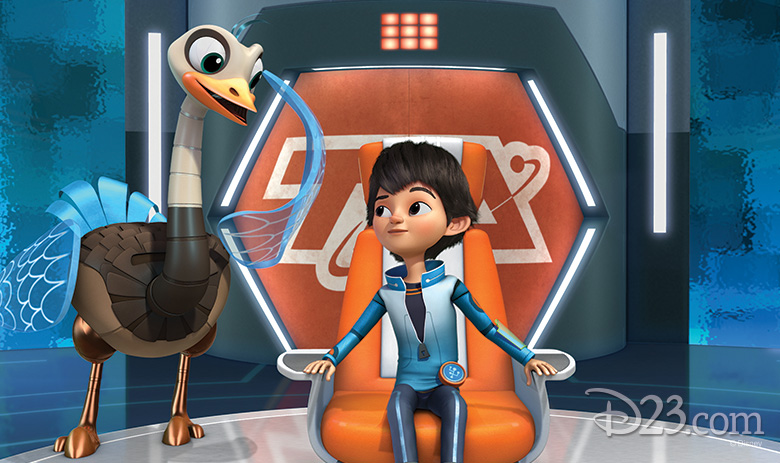 Sascha Paladino, creator and executive producer of Miles from Tomorrowland, points to films like Star Wars and Man in Space as inspirations for Miles' adventures, and he's proud to be part of a show that continues Disney's legacy in this arena. "When I watched those shows, I realize that the DNA of Disney and outer space and the future is continuing with Miles from Tomorrowland, and that's really exciting," he says. "It was very exciting to know that we're in this continuum of Disney's history."