By Courtney Potter
The Ridgeway family from Mississippi gets a galactic surprise, and Marvel's Agents of S.H.I.E.L.D. makes a big announcement… Read more, along with other news from around Disney, in this week's news briefs!
Millennium Falcon: Smuggler's Run Celebrates its 1 Millionth Rider!
Disneyland park made history when Star Wars: Galaxy's Edge, the universe's first Star Wars-themed land—not to mention Disney's largest single-themed land, period—opened in late May. And earlier this week, they made history again! But this time, they had very special help from the Ridgeway family of Ocean Springs, Mississippi…
Jonathan Ridgeway, 8—along with mom Becky, dad Roger, and brother Logan, 4—climbed aboard Millennium Falcon: Smuggler's Run and became the 1 millionth member of Hondo Ohnaka's flight crew to take the controls of the "fastest hunk of junk in the galaxy"! The Ridgeways spent some time in the ship's main hold and lounge, where they sat at the famous Dejarik table and met a surprise guest, Chewbacca. Then, Jonathan settled into the cockpit as a co-pilot of the Falcon; after their flight, the family was treated to Blue Milk for a delicious celebratory toast. Take a peek at the Ridgeways in action in the new video, above.
Make sure to visit Hondo and his crew—and take your own spin—at Millennium Falcon: Smuggler's Run, now soaring at Disneyland park… and soon to be racing through the stars at Disney's Hollywood Studios, beginning August 29.
Save the Date!
Be sure to mark these upcoming Disney events on your calendar:
D23 and Walt Disney Archives


July 20, 2019


D23 is Coming to San Diego Comic-Con 2019


July 20, 2019


D23 Member Mixer—San Diego


July 20, 2019




August 23-25, 2019


D23 Expo 2019


January 17, 2020


Get VIP Tickets to Disney's Frozen The Hit Broadway Musical
Parks


August 16, 20, 23, 27, 30; September 2, 6, 8, 10, 13, 15, 17, 20, 22, 24, 27, 29; October 1, 3, 4, 6, 8, 10, 11, 14, 15, 17, 18, 20, 21, 24, 25, 27, 29, 31, 2019




Mickey's Not-So-Scary Halloween Party at Magic Kingdom park




August 29, 2019


Star Wars: Galaxy's Edge Opening at and Walt Disney World Resort


August 29—November 23, 2019, 2019




November 8, 11, 12, 14, 15, 17, 19, 21, 22, 24; December 1, 3, 5, 6, 8, 10, 12, 13, 15, 17, 19, 20, 22, 2019




Mickey's Very Merry Christmas Party at Magic Kingdom park




2019 Epcot International Food & Wine Festival




September 17, 19, 22, 24, 26, 29, 2019; October 1, 3, 6, 8, 10, 13, 15, 17, 20, 22, 24, 27, 29, 31, 2019




Oogie Boogie Bash – A Disney Halloween Party at Disney California Adventure park




2019 Epcot International Festival of the Holidays




November 8, 11, 12, 14, 15, 17, 19, 21, 22, 24, 2019; December 1, 3, 5, 6, 8, 10, 12, 13, 15, 17, 19, 20, 22, 2019




Mickey's Very Merry Christmas Party at Magic Kingdom park




November 29—December 30, 2019, 2019




2019 Epcot International Festival of the Holidays




Studios




July 19, 2019


The Lion King opens in U.S. theaters


October 18, 2019


Maleficent: Mistress of Evil opens in U.S. theaters


November 22, 2019


Frozen 2 opens in U.S. theaters


December 20, 2019


Star Wars: The Rise of Skywalker opens in U.S. theaters


Television




July 16, 2019


The Lion King: Can You Feel The Love Tonight with Robin Roberts airs on ABC (8 p.m. EDT/PDT)


August 2, 2019


Descendants 3 premieres on Disney Channel and DisneyNOW (8 p.m. EDT/PDT).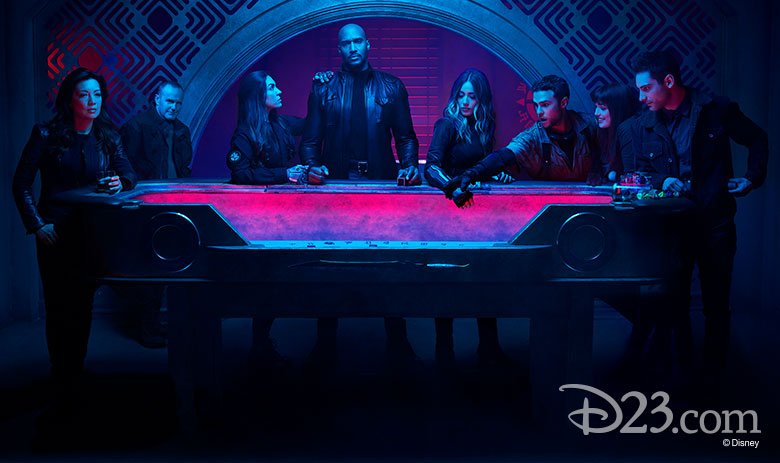 ABC's Marvel's Agents of S.H.I.E.L.D. to Conclude After Seventh Season
Marvel fans, we've got some news to share from our pals at ABC: Marvel's Agents of S.H.I.E.L.D., the longest-running Marvel television series, will end its groundbreaking run in Summer 2020, at the conclusion of its seventh season. The final 13 episodes will air throughout next summer. "Agent Coulson is one of the most beloved cinematic heroes of our time, and we're so glad to have spent seven seasons with him and the S.H.I.E.L.D. agents as they saved the world from countless unimaginable big bads," Karey Burke, president, ABC Entertainment, recently said. "I am so impressed with the eternally fresh, heart-pounding, and emotional stories the writers and creative team at Marvel Television brought to life that led S.H.I.E.L.D. to be the longest-running Marvel series to date. "
Season six of the series, starring Clark Gregg, Chloe Bennet, and soon-to-be-inducted Disney Legend Ming-Na Wen, is currently airing Fridays at 8 p.m. ET/PT on ABC.
Kermit the Frog and Disney Channel's Amphibia: A Match Made in Marshland
What's cooler than the world's most famous amphibian visiting the writers and creators of Disney Channel's hit new show Amphibia? Not much! And we've got video to prove it: Check out the clip, above, to follow along as Kermit the Frog heads to Disney Television Animation for a sojourn as an "unofficial frog consultant" for the channel's frog-out-of-water animated series.
You'll see him interacting with Amphibia creator Matt Braly, as well as trying (hilariously yet unsuccessfully) to pitch an idea for the show that involves a "demanding new girl in town" who just happens to be… a pig.
Don't miss Amphibia—featuring Brenda Song as the voice of Anne Boonchuy, a 13-year-old who's magically transported to a fantastical rural marshland full of frog people—airing now on Disney Channel and DisneyNOW.
Emmy® Nominations Across the Worlds of Disney
We've still gotta wait 'til Sunday, September 22, for the big 2019 Primetime Emmy® Awards bonanza—airing live on FOX at 8 p.m. ET/5 p.m. PT, if you'd like to mark those calendars now—but that means we've got a few more weeks to blissfully binge-watch all the incredible nominated content from across the worlds of Disney. See the list of nominees right here at D23.com!
Disney Skyliner Takes to the Walt Disney World Skies This September
If you've been following along with News Briefs for a while, you've no doubt seen that a truly unique, state-of-the-art transportation service is coming to Walt Disney World Resort. And just this week, our pals at the Disney Parks Blog have revealed that the Disney Skyliner is set to officially debut on September 29! Take a gander at this innovative gondola system in action in the new video, above.
The Disney Skyliner system will seamlessly transport Walt Disney World guests from Epcot and Disney's Hollywood Studios to four resort hotels—Disney's Art of Animation Resort, Disney's Pop Century Resort, Disney's Caribbean Beach Resort, and the new Disney's Riviera Resort (slated to open this December). Each gondola features adorable graphics based on favorite Disney characters, films, and attractions… including Mickey Mouse and Minnie Mouse (naturally!); Monsters, Inc. and Finding Dory; the Haunted Mansion; and many more.
Should you happen to be partaking of an incredible Walt Disney World vacation later this fall, don't miss your chance to take flight!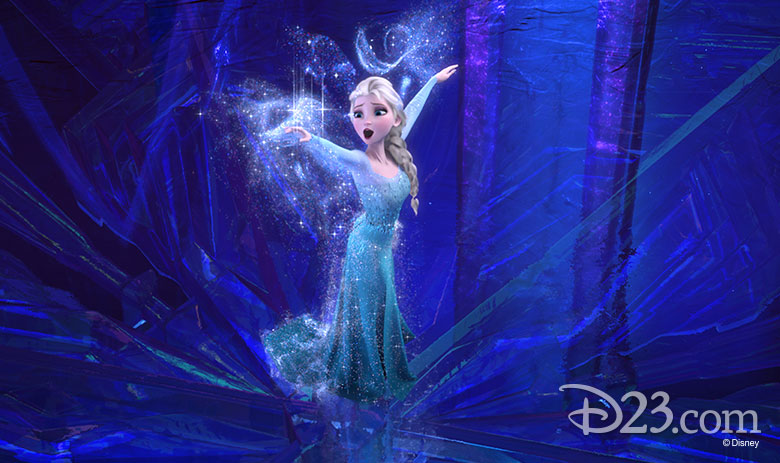 Rock Out to Your Favorite Tunes at Spotify's New Disney Hub
We here at D23 have curated a few awesome Spotify playlists—our fave is Disney Park Hype—but what about creating your own? Looking for deeper cuts? Or specific soundtracks that suit a very particular mood? (For instance: songs to get you hyped for a trip to a Disney park might not work for an intense AP History study session… )
How could you possibly find it all within such a vast musical treasure trove as Spotify? Here's some good news: With the streaming service's brand-new Disney Hub, those tunes are easier to find than ever before. Beginning this week, users in the United States, the United Kingdom, Ireland, South Africa, Canada, Australia, and New Zealand can search "Disney" on Spotify to find a designated hub for the music behind some of their favorite Disney movies and TV shows. Stream playlists full of everything from The Little Mermaid to modern favorites like Frozen… to Star Wars instrumentals and Marvel movie soundtracks … and a ton of Disney compilations that'll help bring magic to your day-to-day.
So the next time you fire up Spotify, make sure to visit the Disney Hub!
Get Ready for The Lion King's Worldwide Debut with New Featurette
In mere hours, we return to the Pride Lands in Disney's The Lion King—and the excitement has grown from a mere growl to a mighty roar! Are you ready to reacquaint yourself with Simba and all his family and friends? Might we suggest taking a look at the all new featurette, above. We guarantee you'll feel like you have "no worries" in no time…
Using incredible filmmaking techniques to bring treasured characters to life in a whole new way, The Lion King journeys to the African savanna where a future king is faced with betrayal and tragedy. But with the help of some newfound friends, he grows up to realize his rightful place in the circle of life. The all-star cast includes Donald Glover as Simba, Beyoncé Knowles-Carter as Nala, James Earl Jones as Mufasa, Chiwetel Ejiofor as Scar, Seth Rogen as Pumbaa, and Billy Eichner as Timon. Look for it in theaters beginning Friday, July 19.
Celebrate WE Day This August on ABC
For the uninitiated, WE is a family of organizations that "makes doing good doable"; founded by entrepreneurs Marc and Craig Kielburger, WE aims to empower domestic and international change, create socially conscious products to help support said change, and celebrate social good with gigantic, super-fun celebrations in stadiums around the world. And later this summer, one of those super-fun celebrations is coming to ABC!
Hosted by multi-hyphenate Neil Patrick Harris and airing Friday, August 9, at 8 p.m. ET, ABC's WE Day special will honor the actions taken and positive impacts made by youth, families, and educators across the country who, together, are an unstoppable force for good. Take a look at the new trailer for the special, above.
WE Day will feature a cadre of incredible performers and celebrities, including Selena Gomez, Joe Jonas, Meghan Trainor, Natalie Portman, Lilly Singh, Chance the Rapper, and Mahershala Ali. Portions of the special were shot at WE Day California, which took place on April 25, 2019, at the "Fabulous" Forum in Inglewood. Students and teachers in the crowd earned their ticket to the event by taking action on social issues through a global educational program called WE Schools.
Celebrating "doing good" and being thoroughly entertained at the same time… what's not to love?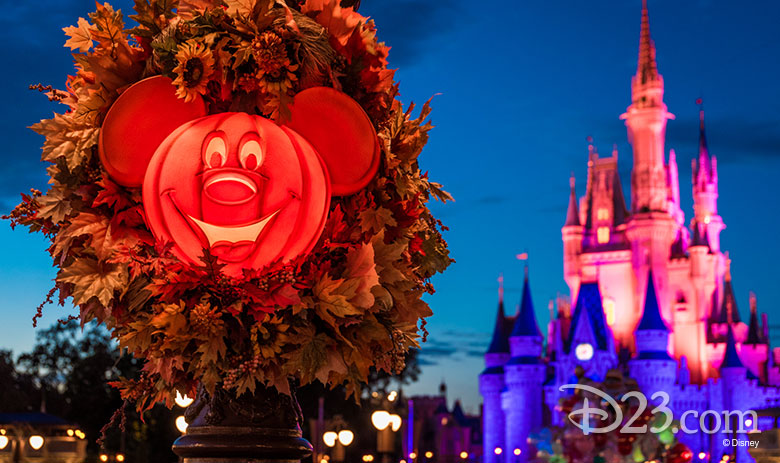 New Halloween Fun Just Around the Corner at Magic Kingdom Park
Okay, it's true—there's still plenty of summer merriment to be had before the kids go back to school and the weather starts to cool. But that doesn't mean we can't start planning some fabulous fall fun! And with Walt Disney World Resort's recent announcement, our calendar is filling up fast…
Guests at Magic Kingdom park will once again get into the Halloween spirit when Mickey's Not-So-Scary Halloween Party (the super-popular separately ticketed event) returns, beginning August 16—and this year, it'll feature a brand-new nighttime spectacular! Jack Skellington from Tim Burton's The Nightmare Before Christmas will host Disney's Not-So-Spooky Spectacular, which is set to include incredible state-of-the-art projection effects, lasers, lighting, and fireworks filling the sky. The mayor of Halloweentown has come to tell the not-so-scary story about how anything can happen on Halloween night… Jack's ghost dog, Zero, then flies off carrying everyone along on a trick-or-treating adventure, where four friends (Mickey Mouse, Minnie Mouse, Donald, and Goofy) find themselves drawn into a mysterious haunted house—encountering dancing skeletons, waltzing ghosts, and a bunch of Disney villains along the way.
But that's not all: Several attractions across the park will receive brand-new Halloween enhancements just for the party, including a treat trail encounter with Monsters, Inc. favorites; a posse of adventurous live pirates outside Pirates of the Caribbean; and a hard-rockin' new soundtrack for Space Mountain. And don't forget about returning favorites like the fabulous Hocus Pocus Villain Spelltacular show and the Mickey's Boo to You Halloween Parade.
For more information about 2019's Mickey's Not-So-Scary Halloween Party, visit the event's page at DisneyWorld.com.