By Courtney Potter
The Simpsons Short Maggie Simpson in 'Playdate with Destiny' Debuts on Disney+
Leave it to our hilarious pals at The Simpsons to offer up a cool surprise to add to our Disney+ viewing this weekend… Matt Groening, creator of the long-running animated series, took to Disney+'s Instagram account mere hours ago to announce that the short film Maggie Simpson in 'Playdate with Destiny' will debut on the streaming service on Friday, April 10.
The film begins with what seems like just another day at the park for lil' Maggie Simpson. But when she faces playground peril, a heroic young baby whisks her from danger—and steals her heart. After a blissful first playdate, Maggie can't wait to see her new baby beau again the following day, but things don't go exactly as planned. Will fate (or Homer) get in Maggie's way? D'oh!
Originally released in theaters before Disney and Pixar's Onward (also now streaming on Disney+), Maggie Simpson in 'Playdate with Destiny' comes after the big-time success of the 2012 Academy Award®-nominated film, Maggie Simpson in 'The Longest Daycare,' which will also begin streaming on Disney+ later this month. Both films join Disney+'s amazing The Simpsons collection, including The Simpsons Movie and 30 seasons of the Emmy®-winning TV series. Happy viewing!
5 Fantastic Things to Watch This Weekend
Besides the aforementioned The Simpsons short, there's a slew of fabulous shows and movies to watch this weekend from all over the worlds of Disney—including Spider-Man: Homecoming on Freeform; a new episode of Disney Channel's Sydney to the Max; and (of course!) D23's big A Goofy Movie virtual viewing party! Click here and make sure to add all the fun to your viewing calendar…
Stars Align for One World: Together at Home Multi-Network TV Special
On the heels of the success of the One World: Together at Home online series, the World Health Organization (WHO) and Global Citizen have announced a very special TV event—of the same name—to air live across multiple networks and platforms, including ABC, on Saturday, April 18, at 8 p.m. ET/PT.
Curated by the one and only Lady Gaga, One World: Together at Home is not a telethon—but rather a global broad entertainment special to celebrate the heroic efforts of community health workers, and to support WHO and the global fight to end COVID-19. The event is set to feature comedy sketches, fantastic music performances, and surprises galore! Superstars including Alanis Morissette, Andrea Bocelli, Billie Eilish, Billie Joe Armstrong of Green Day, Burna Boy, Chris Martin, David Beckham, Eddie Vedder, Elton John, FINNEAS, Idris and Sabrina Elba, J Balvin, John Legend, Kacey Musgraves, Keith Urban, Kerry Washington, Lang Lang, Lizzo, Maluma, Paul McCartney, Priyanka Chopra Jonas, Shah Rukh Khan, and Stevie Wonder are all set to appear… as are our fuzzy friends from Sesame Street!
The two-hour special will be hosted by a trio of network late-night hosts—ABC's Jimmy Kimmel, NBC's Jimmy Fallon, and CBS' Stephen Colbert—and will also include interviews with experts from WHO, stories of frontline healthcare workers from around the world, and some truly incredible pledges to the WHO's Solidarity Response Fund.
For more information, and for a list of networks and platforms where you can watch the special, visit www.globalcitizen.org/togetherathome.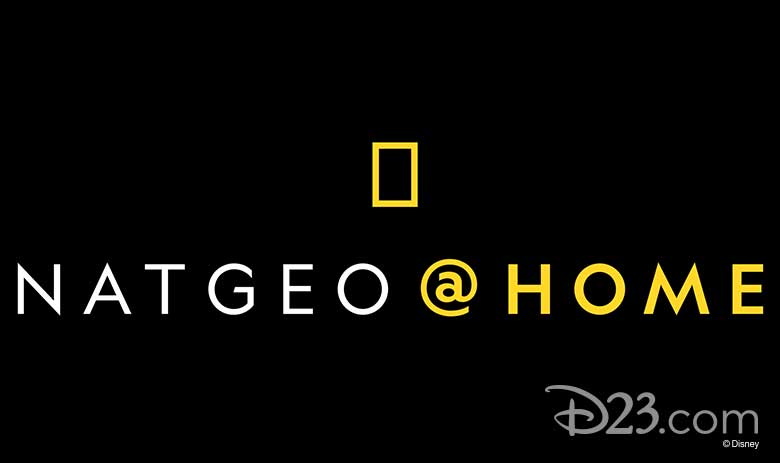 National Geographic Offers Family Fun with New NatGeo@Home Digital Hub
Got some kids in your life? Looking for something fresh and new to enjoy together? Starting this week, National Geographic has an all-new digital hub called NatGeo@Home—and it's chock full of resources for those looking for a window into this great big world of ours, through entertaining, science-forward content…
The new hub comes with lessons for educators, hands-on activities, games, quizzes, videos, tips for parents, and access to National Geographic Society's Learn at Home portal—a curated collection of K–12 content made to spark the spirit of exploration. The resources on the site are organized by grade and come with skill-building lessons on social studies, geography, science, and so much more!
Through the Explorer Classroom available on the hub, kids can even meet face-to-face with Nat Geo Explorers through live talks—as filmmakers, scientists, and others share experiences from around the globe. Upcoming Explorer Classrooms include a live chat with a conservationist working to protect the adorable but endangered cotton-top tamarin monkey, and a conversation with the head of Nat Geo's Shark Tales team.
NatGeo@Home is also part of #DisneyMagicMoments, which features all manner of Disney content for kids, families, and fans… click here for more National Geographic-specific information.
Visit At Home With Olaf, Courtesy #DisneyMagicMoments
Speaking of #DisneyMagicMoments: In News Briefs previous, we've already clued you in on some of the incredible new online fun like Storytime with… and #VoicesFromHome, but now you can access this—and more—all in one convenient place! This week, The Walt Disney Company officially launched DisneyMagicMoments.com, a free website that is home to some of the best Disney content, stories, and resources for the young and young-at-heart. Expect contributions from Disney, Marvel, National Geographic, Pixar and Star Wars, as well as Disney Parks Blog, D23: The Official Disney Fan Club (hey, that's us!), Walt Disney Animation Studios, and more. During this difficult and unprecedented time, the new website invites you to experience the magic of Disney wherever you may be through curated content intended to inspire imagination.
And to that end, our favorite sunny snowman is getting into the #DisneyMagicMoments action too… Hyrum Osmond, supervising animator of Olaf from the first Frozen film, has created a brand-new animated content series (from the comfort of his home) entitled At Home With Olaf. With the help of Josh Gad (recording from his own home), Osmond will bring Olaf to life in 20 all-new vignettes. Check out the latest installment, entitled Leaves, above—and visit DisneyMagicMoments.com for more.
ICYMI: The Walt Disney Studios Announces New Dates for Upcoming Films
Calendars have been needing a lot of updating lately—but that's quite all right, because it gives us lots to look forward to! The Walt Disney Studios has announced some new dates for their slate of upcoming films; click here to read D23's rundown, and keep your eyes peeled here at D23.com for the latest news. We promise to keep ya "in the know"…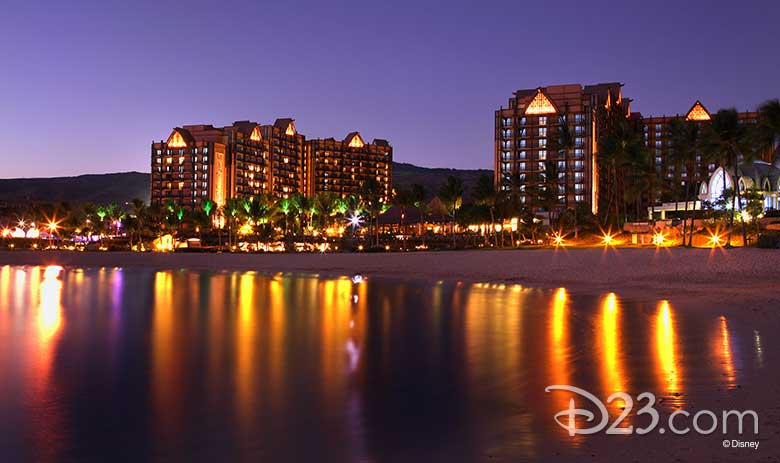 Aulani Resort Donates Fresh Food to Community
Lovely news from our friends across the Pacific… The fresh food normally enjoyed by guests at Aulani Resort won't go to waste during its temporary closure. Instead, it will be used to feed the community through a donation made to Aloha Harvest, a food collection and redistribution organization located on Oahu.
Aulani Resort just this past week donated approximately 7,000 lbs. of perishable food to Aloha Harvest, which delivers it the same day to social service agencies across the island to help feed those in need. "Donations like this are so important during times of uncertainty," Aloha Harvest executive director "Phil" Augustus Acosta told the Disney Parks Blog; "This food helps ensure that people who are already faced with hunger continue to receive resources."
The donation included fresh fruit and vegetables such as pineapples, watermelons, lemons, lettuce, and onions; bread and milk products; and treats such as cupcakes, cookies, and popcorn.