By Bruce C. Steele
Keegan-Michael Key has always kept television viewers on their toes. With the National Geographic series Brain Games, he's now aiming a little higher on the body. An enthusiastic Key previewed the show, which challenges viewers to question their perceptions of the world, Sunday at D23 Expo with battles of the sexes and some astonishing mind-reading.
"If you are familiar with earlier seasons of Brain Games, then you know that the show is fascinated with what the brain can do," Key said. The show returns December 1 to National Geographic—after a three-year hiatus—with a new host and format.
"We have added a live audience, a lot of celebrities, and a world-renowned mentalist," Key revealed. "Everything is bigger and better!"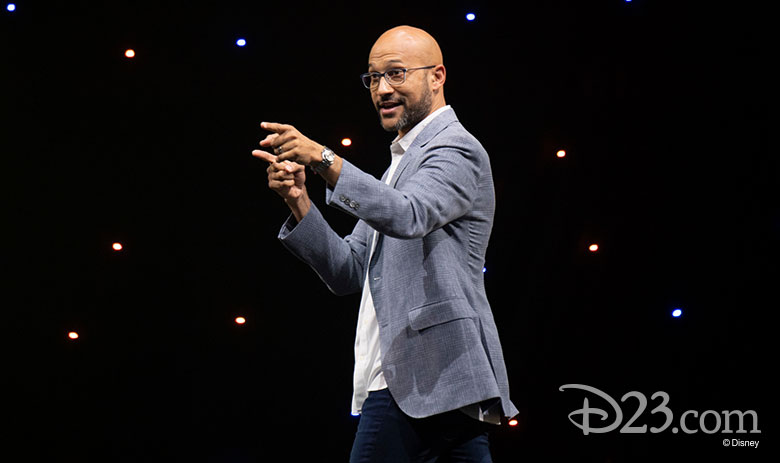 The freshly conceived show was previewed at D23 Expo with a snappy video montage of moments from upcoming episodes, including flashes of flame. "We add danger, we add risk— and lots of fireballs," Key said in the video. "It's absolutely amazing!"
Brain Games began on National Geographic as a special in 2011 and ran as a series from 2013-2016. The Key-hosted reboot invites both members of a studio audience and viewers at home to participate in breaking down illusions and misperceptions, all in a quest to understand how the brain translates sensory input into what we see as the real world—some of which may not be real at all.
One kinetic and confounding addition to Brain Games is Israeli mentalist Lior Suchard, whom Key introduced at the D23 Expo event as "someone who defies expectations" and "one of the world's greatest master mentalists."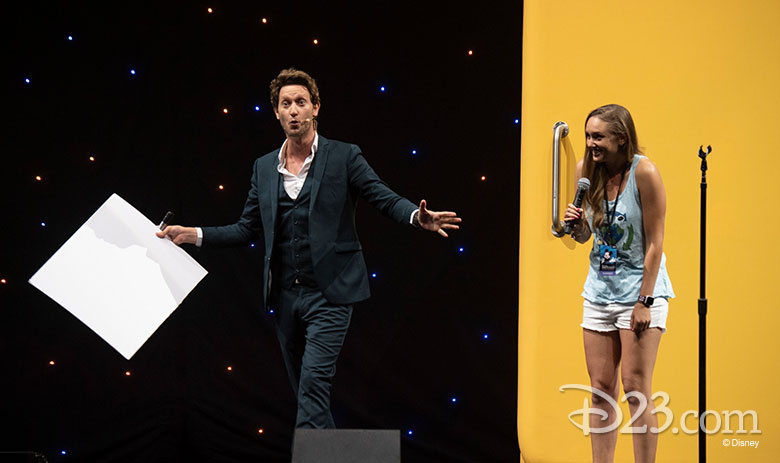 Suchard performed some of his stunning feats of mind-reading at the preview. He guessed the name of an audience member's first crush (it was "Brett") and used the iPhone of another volunteer—which he unlocked himself—to generate an incredibly long number from random digits offered by the audience. Impossibly, the final iteration of the many-digit number turned out to have been pre-printed on a long scroll Key had been holding throughout the presentation.
Suchard, well known for his many stupefying appearances on late-night and daytime talk shows and for a longtime association with singer-actor-director Barbra Streisand, will be a regular on Key's Brain Games, interacting with the studio audience.
Another regular on Brain Games will be Cara Santa Maria, whom Key called a "roving scientist who will go out into the field to conduct experiments." Santa Maria will be familiar to viewers of the earlier incarnation of the show.
At the D23 Expo event, Santa Maria appeared on video in an experiment with actor Colin Hanks at an art exhibition. When 15 randomly selected people viewed the art believing it was created by Hanks, whom many of them recognized, they ranked it an average of 8.1 out of 10. When a different 15 people saw the art, thinking it was created by a rude and pessimistic artist with straggly hair (portrayed by Hanks in makeup), they scored it three points lower.
This discrepancy, Santa Maria explained, was "the Halo Effect," in which people are more generous in judgments of someone they admire, and the opposite "Horn Effect," which depresses positive feelings about anything associated with someone they dislike.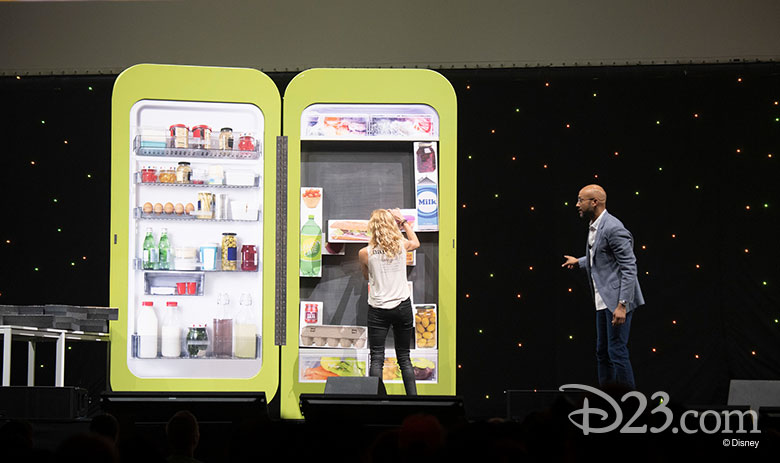 Such entertaining demonstrations of real-life evidence of laboratory findings will be just one staple of Brain Games, which turns science into raucous fun. "I'm on the show, and I want to see the show!" Key said.
His enthusiasm for both Brain Games and the D23 Expo was on full display as he frequently interrupted himself to shout "D23!" from the stage, urging the audience to roar in response.
The preview event made a game out of one study that suggested that teams of men are better at performing tasks cooperatively than similar teams of men. Key put that conclusion to the test with four volunteers—two women and two men, yoked into same-sex pairs by double-size aprons. Using only one hand from each person, the pairs had to deflate a giant beach ball, stuff it into a footstool-size box, and tie the box with a bow.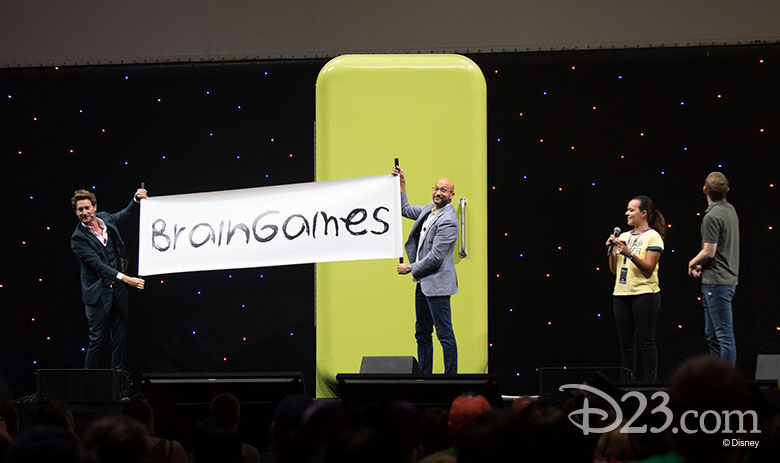 The men got their beach ball deflated into the box quicker than the women, as the science predicted, but they were undone by the requirement that they tie what Key called "a standard Christmas bow"—a task at which the women excelled, winning the competition.
"Sometimes science doesn't have all the answers," said Muppet Dr. Bunsen Honeydew, who appeared with sidekick Beaker in a video clip that took audience members to Muppet Labs.
The most practical advice of the afternoon, however, came from Suchard, when he returned the borrowed iPhone to its owner. "Change your password," he said.