Jennifer sat down with D23 to talk about Alexander and the Terrible, Horrible, No Good, Very Bad Day, which opens in theaters this Friday. We were in good company as Jennifer is a huge Disney fan and has so many stories about working on the Disney Studio lot. She told us about her favorite Disney characters, songs, and what Disney things turn her "very bad day" around. In true Disney-fan fashion, we couldn't wait to ask her what it was like working with Disney Legend Dick Van Dyke, who makes a cameo in the movie.
D23: Is it safe to assume that working with Disney Legend Dick Van Dyke only added to the feeling that you were making a Disney movie?
A: Totally and completely, because Mary Poppins plays on a continuous loop in my house. He sang "Chim Chim Cher-ee" with me between takes and I was so excited. It was such a thrill to be with him, and he was so gracious and so sweet about asking me about my kids and what we like to watch. He was witty and funny and fast on his feet and, you know, he improvised one of the funniest lines in the scene! He was exactly what I wanted him to be.
Dick Van Dyke reads a book . . . and it makes for one of the funniest bits and best cameos in the movie . . .
In the film, Dick Van Dyke reads a book that Kelly Cooper's (Jennifer Garner) company is publishing—mistake and all—and it makes for one of the funniest bits and best cameos in the movie. Like Mr. Van Dyke, Jennifer Garner already has quite a few Disney projects under her belt. On the hit ABC TV series Alias, she played a grad student-turned-secret agent Sydney Bristow. And in The Odd Life of Timothy Green, she plays a character that unexpectedly finds herself becoming the mother of an extraordinary child.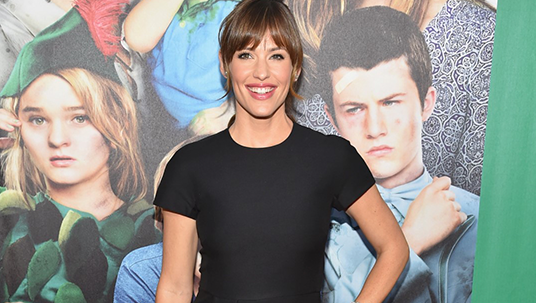 So with her previous Disney roles you can say Jennifer Garner has faced more than a little on-screen adversity as an actress. But Jennifer lives through a bad day of truly epic proportions as super mom Kelly Cooper in Alexander and the Terrible, Horrible, No Good, Very Bad Day, the feature film adaptation of Judith Viorst's classic, award-winning children's book. The film also stars Steve Carell as her husband, Ben, Dylan Minnette as older son Anthony, Kerris Dorsey as daughter Emily, twins Zoey and Elise Vargas as baby Trevor, and Ed Oxenbould makes his big-screen debut as the title character, Alexander.

D23: Alexander and the Terrible, Horrible, No Good, Very Bad Day is an undeniable classic—but a short one at only 32 pages. What were you expecting when you learned it was being made into a feature-length film?
A: I was so thrilled by the adaptation, that they took this idea—because it's an idea—and they used enough specifics from the book to have a connection. But they just blew the idea out of the water and made it contemporary and so relatable. I was thrilled when I read the script.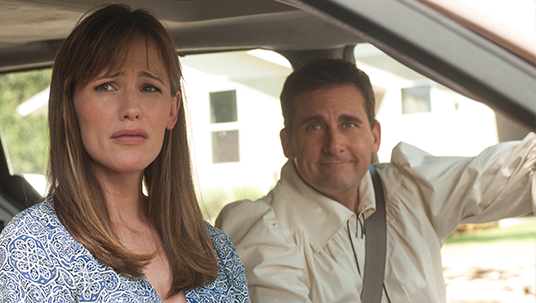 D23: You and your co-star Steve Carell are both parents in real life. What was it like working with the three teenage actors who play your children?
A: They are so poised and so fantastic. In every way, we were equals on set. They would toss out improvisations, or if we threw something at them they would catch it and throw it right back—they never missed a beat in any way. They're sharp, they're mature, but at the same time, they are kids so they're silly. Ed was always doing magic tricks, Kerris is always singing, and Dylan is really invested in getting his band up and going. And we just genuinely enjoyed our time with them.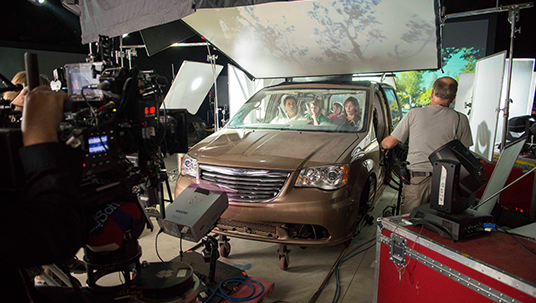 D23: Were you aware of Bella Thorne [who plays Anthony's girlfriend, Celia], from Shake It Up?
A: Of course! Oh my gosh, that was my kids' happiest day, when I was going to work with Bella.
D23: You spent a lot of time at The Walt Disney Studios filming [the ABC TV series] Alias. It must be like a homecoming when you return to the lot.
A: I get teary when I go back. I was just on the lot the other day for a meeting and the security guards all stop and hug me, and I get out of the car at the gate to give them all hugs to say hello. I know that lot like the back of my hand—it was my second home for so many years. But I don't know the parts that most people see; I know the boiler rooms and I know the hallways under the buildings and the elevator shafts, and the loading docks and the places where you take the garbage out. But yes, I feel right at home whenever I'm on the Disney lot.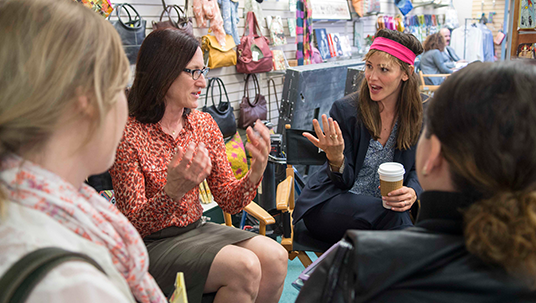 D23: It's amazing how they continually remade the lot to look like so many different places.
A: We had to. It was such an ambitious show. I think we had eight days to shoot an episode and we spent five on location. But during those three days we had to come up with stuff to shoot right there on the lot.
D23: Do you have a first Disney memory?
A: I remember going to Walt Disney World when I was little. I remember that my little sister met Minnie Mouse, and my parents bought her a Minnie Mouse doll and my mom made her a matching dress. And she carried that mouse around and wore that dress and was so proud of it. I really remember being so happy for her when she had that moment with Minnie.
D23: Now who is your favorite Disney character?
A: I would have to say that I like how grumpy Donald is. I like Goofy. And I like the girliness of Minnie and Daisy. But my absolute favorite Disney character would have to be Robin Williams' character in Aladdin, the Genie.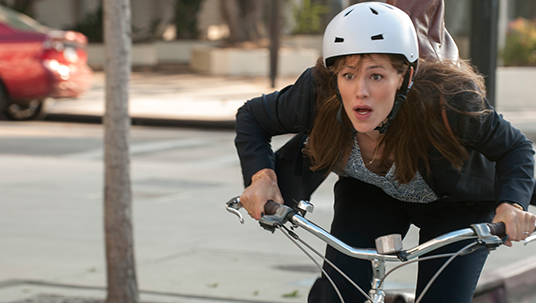 D23: Let's say that your family is having a terrible, horrible, no good, very bad day of your own. What Disney things might turn that day around?
A: If I'm in the car and one of my kids is having a horrible time, especially the little one, I'll turn on the Disney Princess radio station on iTunes. So we'll go right to "Let It Go," or as he calls it, "Snow Blows White on a Mountain Tonight." Or I'll dress them up—we like to dress up. We have Mickey and Minnie and a lot of other Disney costumes.
D23: Do you have a favorite Disney song?
A: "When You Wish Upon a Star." "Kiss the Girl." That one from Mulan that goes, "Ha!" And the one from Cinderella [sings], "So this is love… so this is love…"
D23: You've starred in The Odd Life of Timothy Green for Disney, and now you've made this film. Does being a parent influence your choice of film projects?
A: For sure. It does for Ben [Affleck, her husband], too. The second we had a boy he signed on to do Batman. So yes, you want your kids to feel a connection to what you do because it costs them for us to leave and do a movie. Compared to other jobs, obviously, it's easy. But it means, from a little kid's perspective, that your parents are leaving town or they're missing bedtime for months in a row, or things like that. So it's great when you feel like the light at the end of the tunnel is something that they can appreciate and see.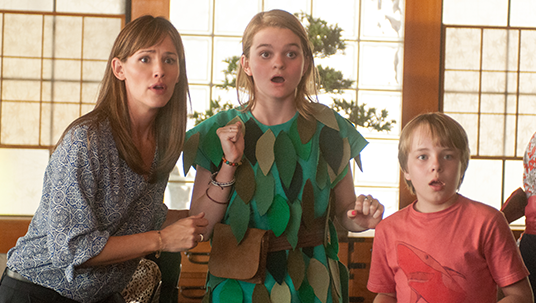 D23: This movie feels like such a modern incarnation of the classic Disney films everyone grows up watching with their families. Has that been your experience, too?
A: It's so fun to sit and watch. I sat and watched it with my kids and they loved it so much and they each related to one of the kids specifically. I didn't see a lot of films as a kid but when we did, it was such an event and it makes you feel like a family to go out and do something together. And especially this film, which is so much about, you know, "Turn to the people to your left, and turn to the people to your right, and give them a squeeze because you're in it together." I love that.