Arrrgh, matey! Playful pirate Captain Goof-Beard will soon swashbuckle his way onto Disney Junior's hit show Mickey Mouse Clubhouse on October 10—buccaneer garb and all! Voicing the brand-new character is none other than actor, comedian, vocalist, and Disney Legend Dick Van Dyke, who stopped by the recording studio to sing some witty seafarer-inspired songs.
D23 was there to see the beloved actor in action—performing, laughing, and charming the room, of course—and to find out more about the new Mickey Mouse Clubhouse character from Goof-Beard himself.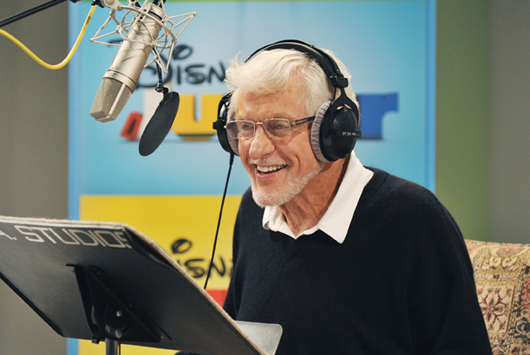 D23: Can you tell us a little about the character you're playing on an upcoming episode of Mickey Mouse Clubhouse?
Dick Van Dyke: I get to play a pirate! I play Goofy's grand-pappy. His name is Captain Goof-Beard. He's very funny, just like Goofy.
D23: We got a chance to hear you record some of Captain Goof-Beard's lines and songs. It was fantastic! What's the experience been like for you thus far?
DVD: Thank you! It's a lot of fun. I haven't done this kind of voice-over thing. I'm anxious to see the finished product. I have great grandkids who watch the show.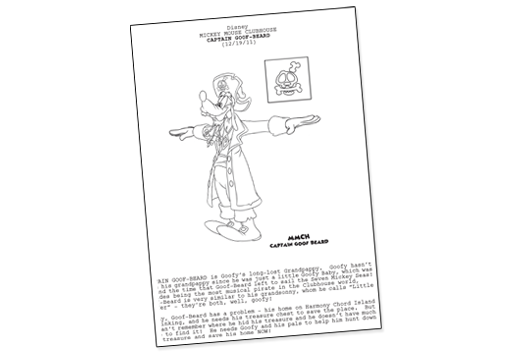 D23: Is this something that comes naturally to you?
DVD: No! Not at all. It's interesting to me because I'm not familiar with the process. This is only my second day on the job, so I'm beginning to learn more about it.

D23: What about this role appealed to you?
DVD: They just called me up and asked me if I wanted to be involved! Anything having to do with The Walt Disney Company, I'll do, no matter what it is.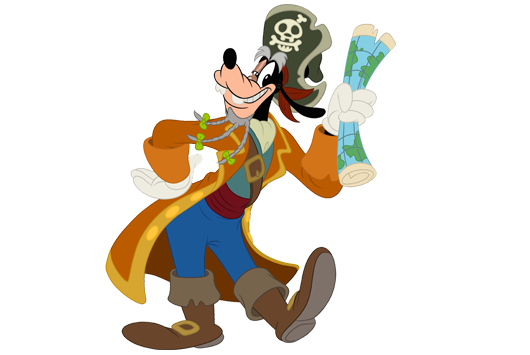 D23: What's it like having the opportunity to influence yet another generation of Disney fans?
DVD: The funniest thing is I still get recognized by preschoolers from Mary Poppins. It's amazing! We're on our third generation with that movie. It just tickles me to death. I like to be a part of anything to do with Disney and children's entertainment.

D23: Do you have any fun Disney props or memorabilia in your home from the many movies and shows you've worked on through the years?
DVD: I actually used to have the outfit Bert wore as a chimney sweeper in Mary Poppins. I gave it away to charity, though. I kind of regret it. [Laughing] I wish I still had it!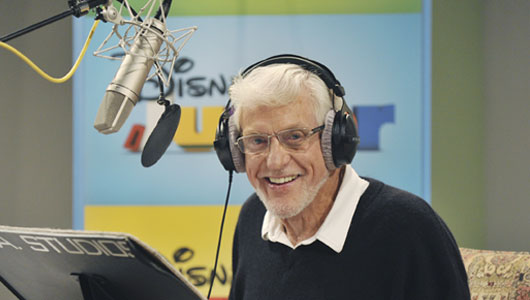 Be on the lookout for the delightful sea dog Captain Goof-Beard on Disney Junior's Mickey Mouse Clubhouse!