By the D23 Team
Yesterday, Disney+ rolled out the purple carpet to welcome back a favorite animated family—and the comical cast that brings them to life.
Season 2 of The Proud Family: Louder and Prouder continues the stories explored in Season 1, while also highlighting culturally specific experiences of the Black community and addressing universal topics, such as self-worth, interracial dating, and Juneteenth.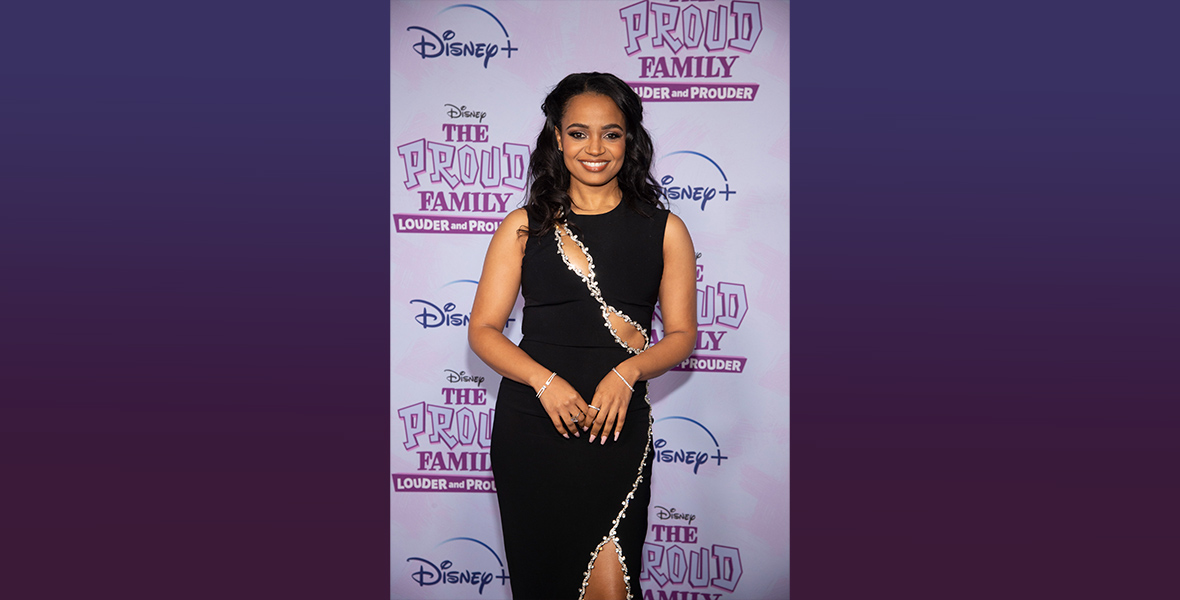 From the original The Proud Family series 'til now, the same talented cast has been behind the characters we know and love—like Kyla Pratt, who has been voicing Penny Proud since 2001.
She's grown and changed alongside Penny—and is excited to share more of that growth in Season 2 of The Proud Family: Louder and Prouder. Pratt tells us, "She is the same girl going through different circumstances with the same friends, and we're discovering new things about her all the time!"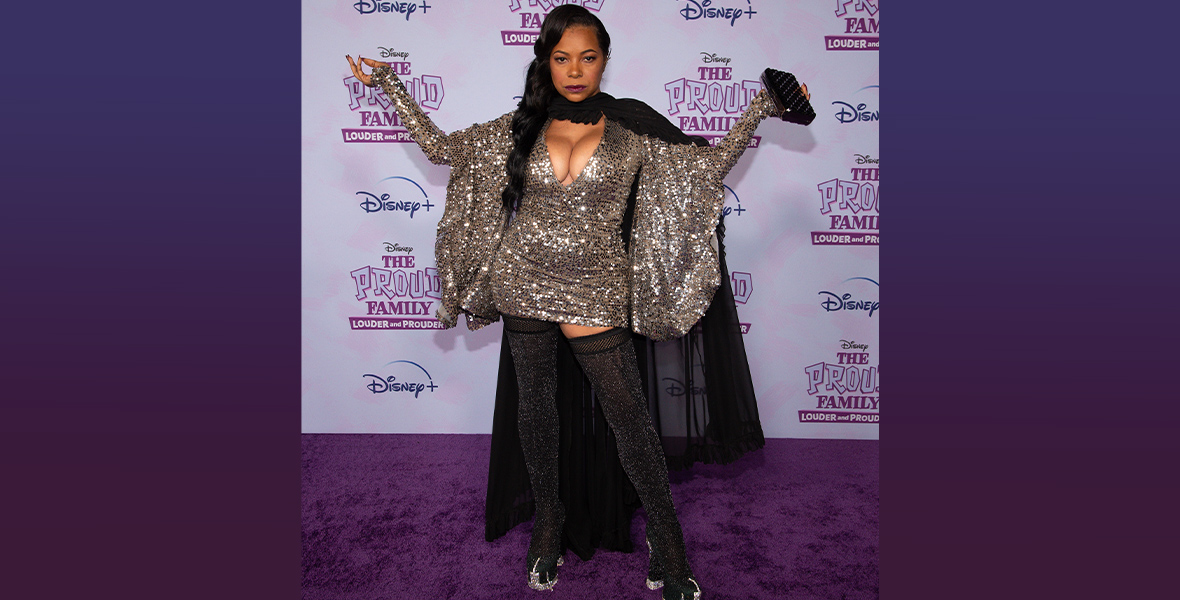 One key plot point that will continue to be explored in the new season is Suga Mama, the matriarch of the Proud Family, and her ongoing quest to find her roots. The rest of the Proud family is alongside her in support, including Trudy Proud (voiced by Paula Jai Parker). Parker explains, "At the end of last season, we saw Trudy finally assert herself—she's the catalyst for Suga Mama finding her roots. So, at the beginning of Season 2, Trudy just pushes a little bit harder and makes sure that Suga Mama gets the most out of finding her people."
While we'll have to wait until February 1 (when the new season premieres on Disney+!) to find out what happens, for now we can check out more of the fun from the Louder and Prouder premiere in the gallery below: