Why is this Witch different from those that have come before?
I changed my mind when this role came along because this Witch is quite different. First of all, she transforms. Her whole reason for being is to reverse a curse that has been placed on her; she sets in motion all sorts of devices and causes a dramatic upheaval in everybody's lives.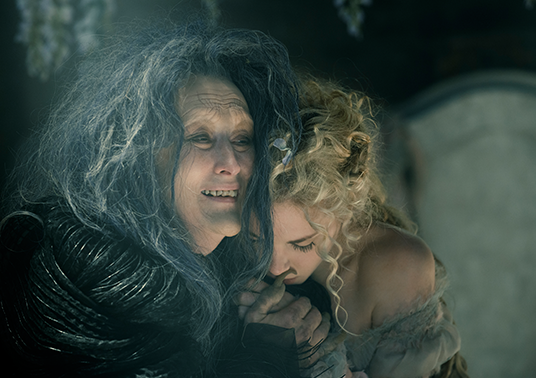 How is Into the Woods different from other musicals?
This is a musical with a brain. There is an intelligence at work because it is Sondheim and Lapine. It is visually fun and emotionally satisfying, but it also has this other element that engages us as artists and makes us want to bring everything we can to it.
How do you feel about the idea that fairy tales evolved as cautionary tales?
They were told to scare children away from the dangers they would encounter in their lives and to encourage young women to marry rich men. Everyone is encouraged to find a prince and live happily ever after, and sometimes it doesn't work that way.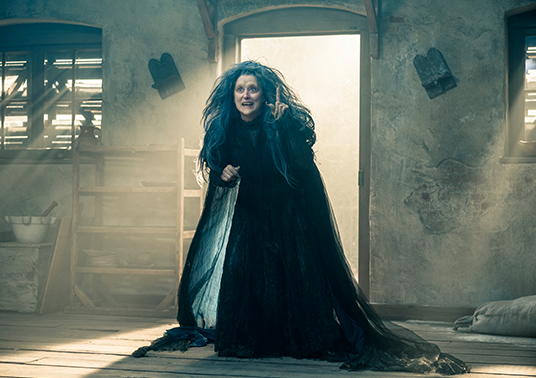 What was it like working with Director Rob Marshall on the film?
Rob has a percussive sense of the movement of the piece, like a conductor. He has got the rhythm of it in his body.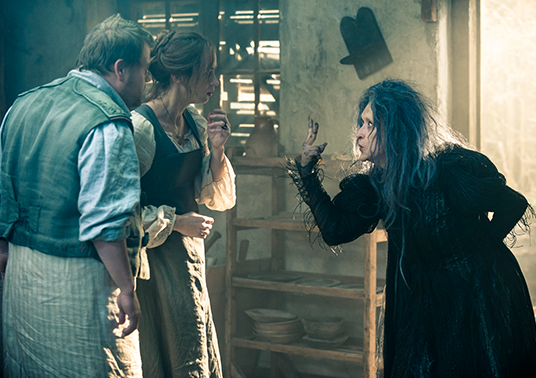 Costume Designer Colleen Atwood, who won Oscars® for Alice in Wonderland, Chicago, and Memoirs of a Geisha, had the chance to design for characters who are all from different fairy tales. What makes her work so appealing?
Colleen is a tornado. Her work is so imaginative, free, and dramatic, and at the same time, she is well known for her attention to detail and some of the work is so carefully thought out, delicate, and beautifully made.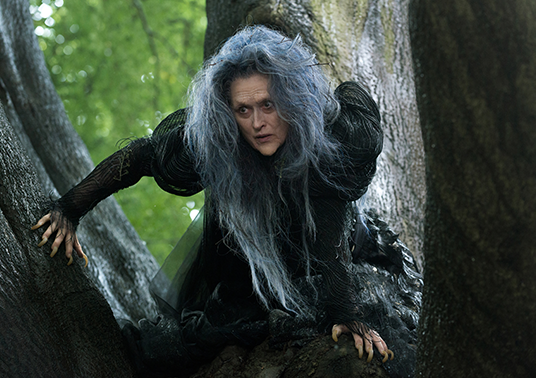 Were you familiar with the stage show and Sondheim's work when you were approached about the film?
I went to see the musical when it was on Broadway, with the great Bernadette Peters playing the Witch, and I thought it was fantastic. There is no one like Stephen Sondheim. There is no one who writes sing-able, character-driven music that tells a story. The wit, the intelligence, and the daring in his music is unparalleled, so I was really happy to have the chance to work on it. Musically it is challenging and thrilling, and so this is what I hope for the audience: that they, too, will be thrilled and challenged.