By Courtney Potter
Friday night at D23 Expo 2022, fans filled the Premiere Stage hall for one of the most anticipated events of each Expo weekend: the Mousequerade! New this year, the Mousequerade was livestreamed for viewers at home to enjoy... and to have a say in.
RuPaul's Drag Race star Nina West hosted this year's proceedings, and opened the show with an incredible Disney hits mashup lip-sync extravaganza—including multiple costume changes—culminating with "A Star Is Born" from Disney's Hercules, in which she was even joined by members of the audience who just happened to be dressed as two of the Muses from the film, and Hercules himself.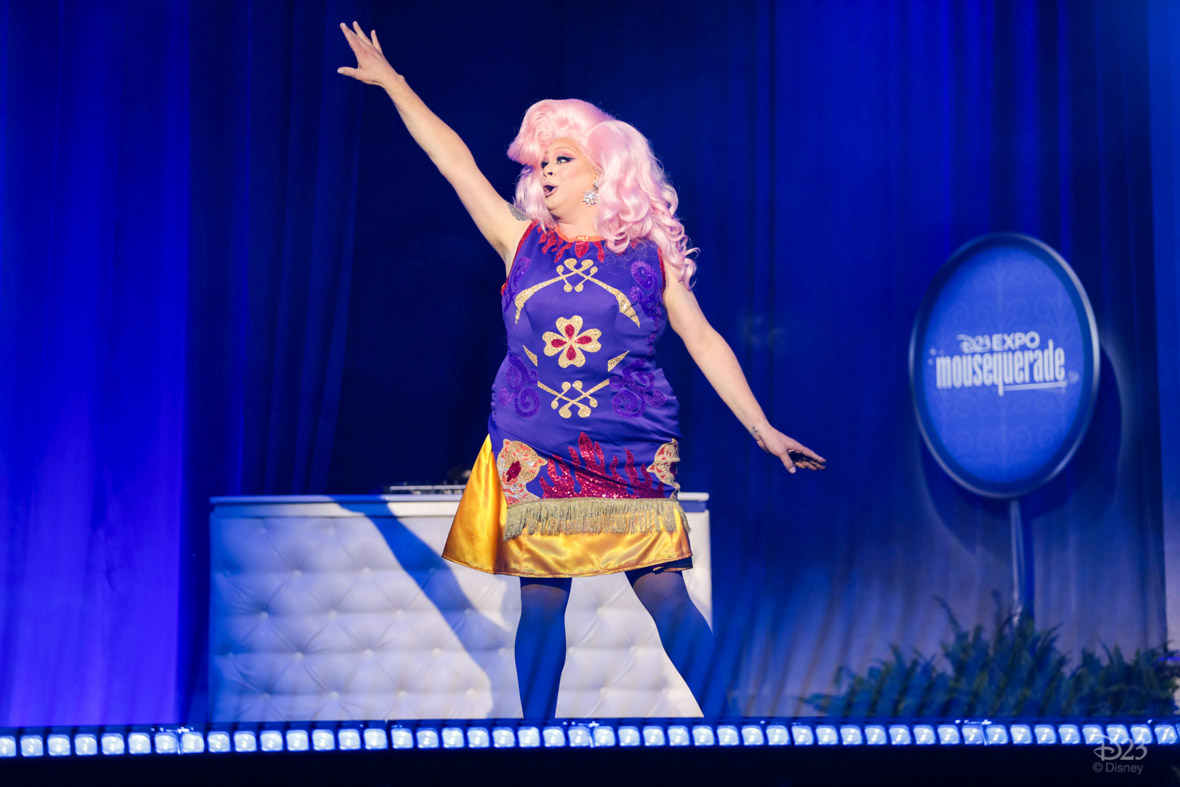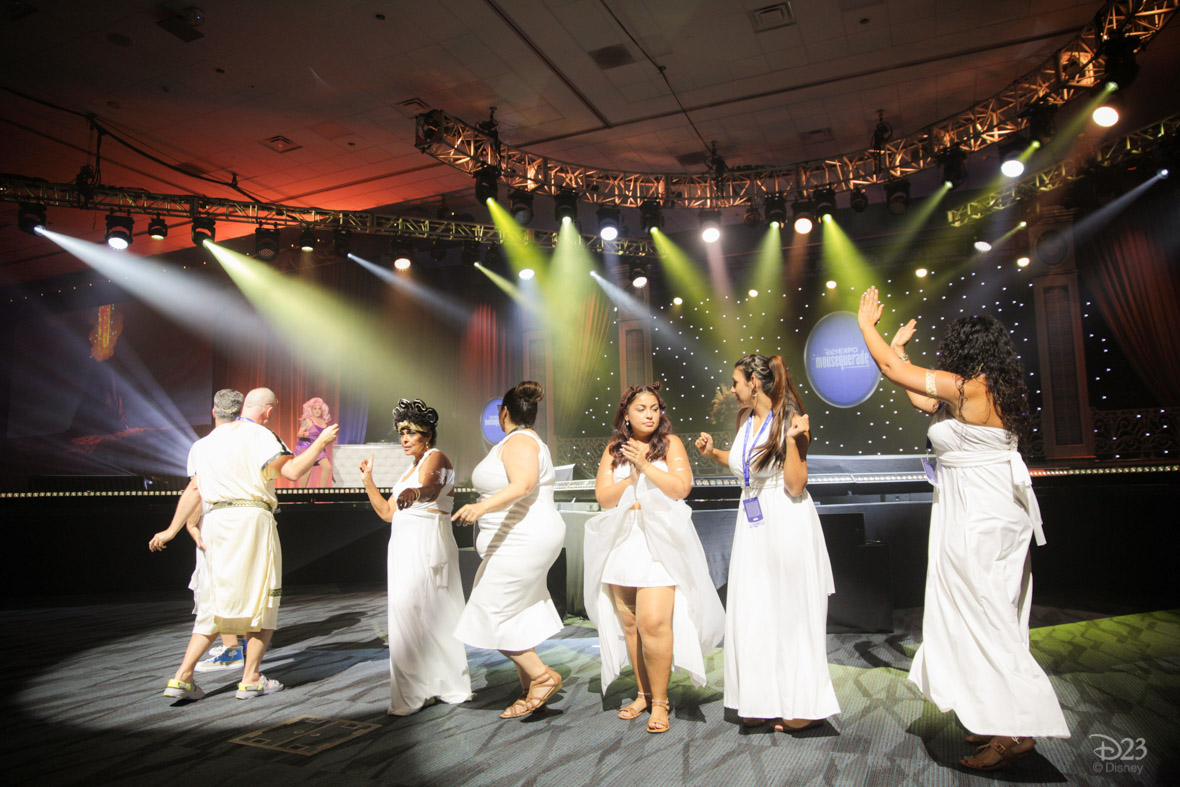 Our Mousequerade judges then took the stage: Friend of D23, star of Disney+'s Big Shot, voice of Mama Rabbit on Alice's Wonderland Bakery, and soon to be seen in Disney+'s Disenchanted, Yvette Nicole Brown; voice of Ahsoka Tano and the creator of the Her Universe clothing line, Ashley Eckstein (who dressed as the Blue Fairy from Pinocchio for the occasion); and voice of Giggle McDimples from Disney and Pixar's Toy Story 4, Ally Maki!
Post costume-change, West came back to explain the Mousequerade... This year, contestants would be judged in four categories: "Off the Screen," the most detailed, the most stunning, and the most inspired representations of the characters we love; "Imagine That!," featuring out-of-the box ideas; "Magical Mash-Ups," for everyone who couldn't just choose one thing, this category is for the Heroes AND Villains; and "Cast of Characters," the category for duos or groups.
The winners of each Mousequerade category, chosen by three judges, received a fabulous trophy, and the Fan Favorite, chosen by public vote—including the livestream fans at home!—received a fun commemorative sash! To celebrate the rich history, legendary creativity and creators, and one-of a kind storytelling of Disney's first century, the winners of each category were then considered for the grand prize, the Best in Show title—who received a cool $2,300, a trophy, a certificate, and bragging rights for years to come...
And now, the winners of each category, the Fan Favorite winner, and our Best in Show—as presented by head of D23, Michael Vargo!
"Off the Screen" – Harmony Leiker – Simply Ceramical Royal Doulton Dress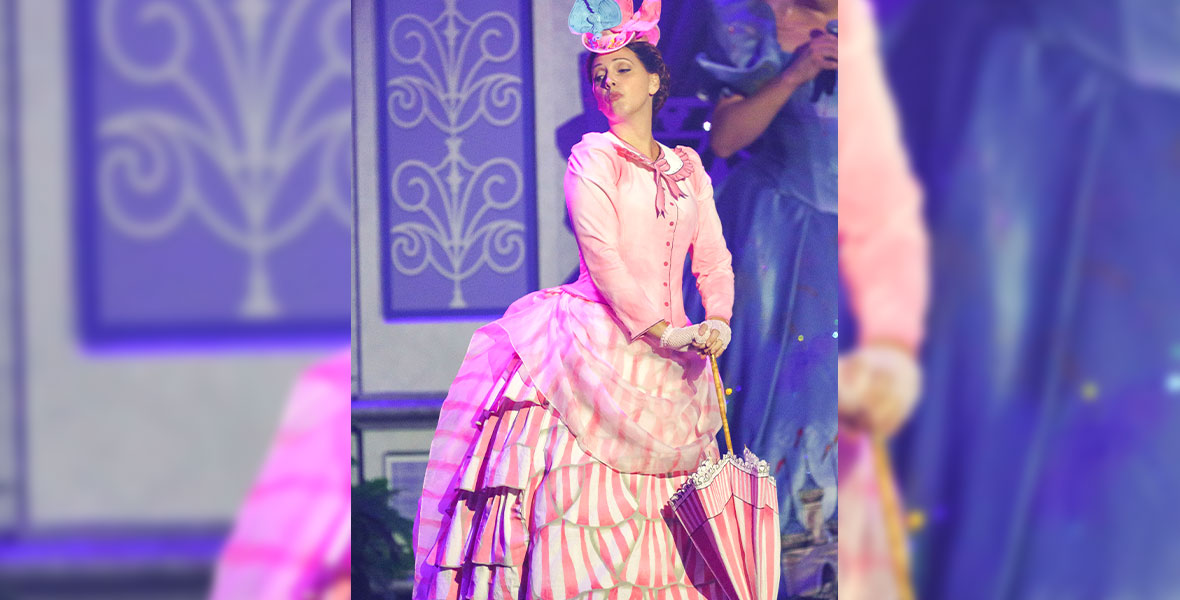 "Magical Mash-Ups" – Garrett Smith – Alice in Pixarland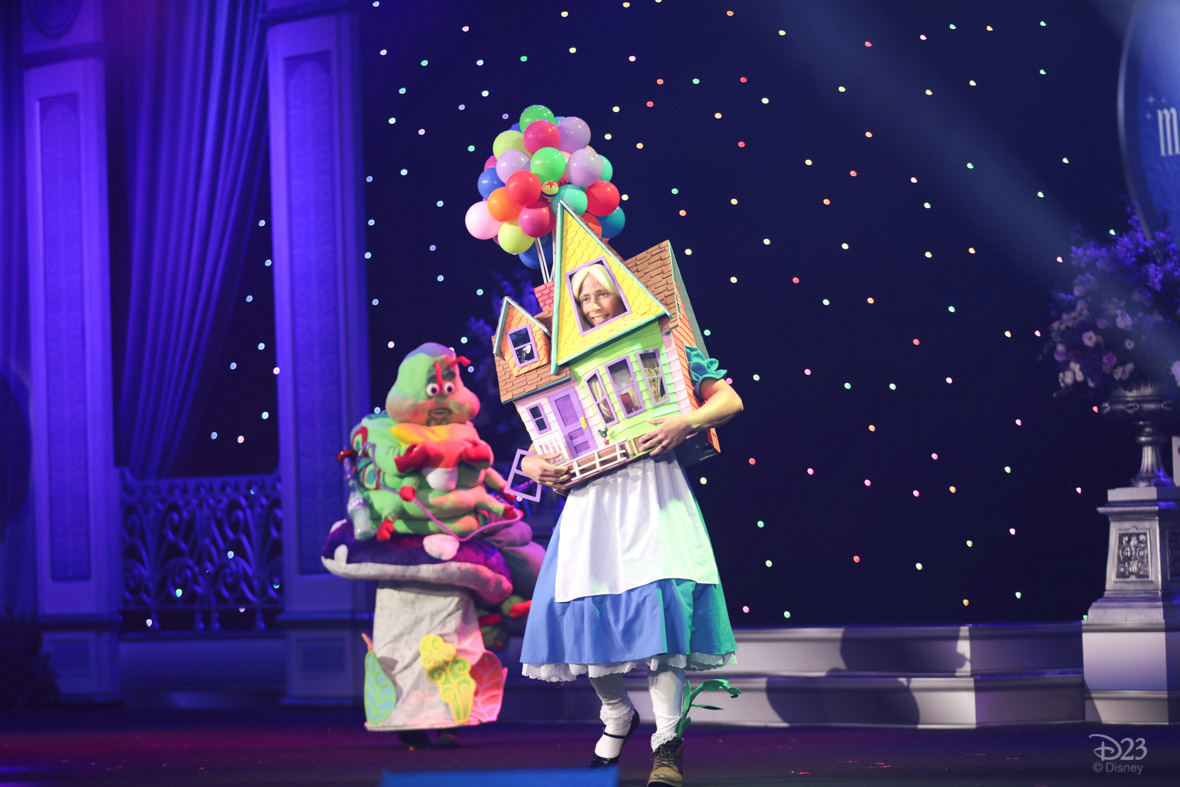 "Imagine That!" – Tina Elliott – Petticoats and Pachyderms!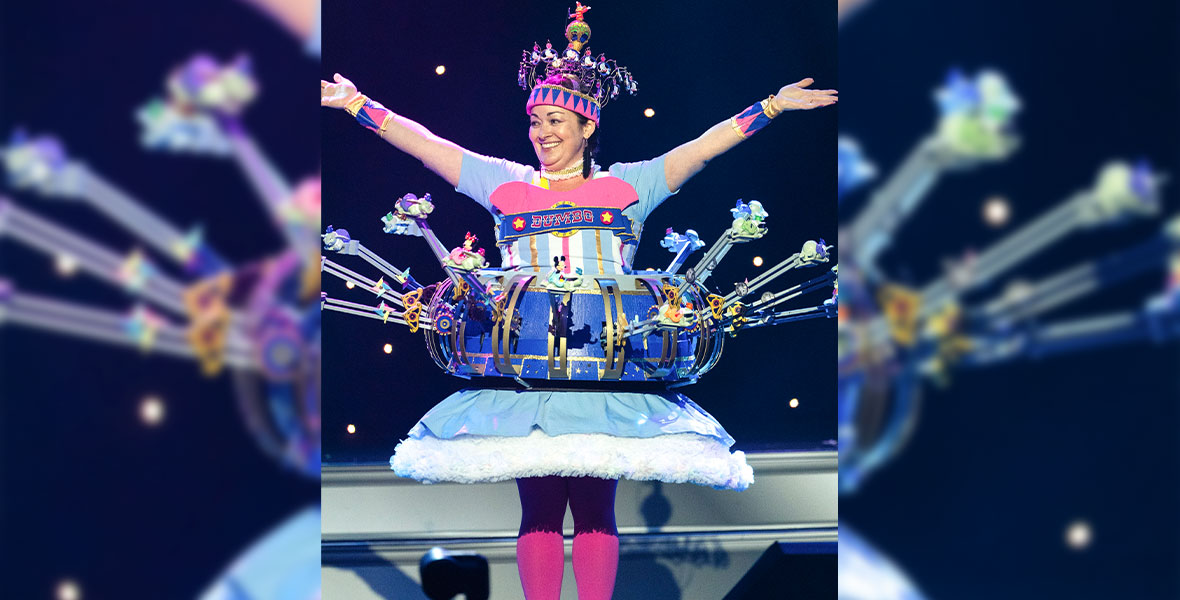 "Cast of Characters" – Leah D'Andrea-Lee – Wasp and Dr. Pym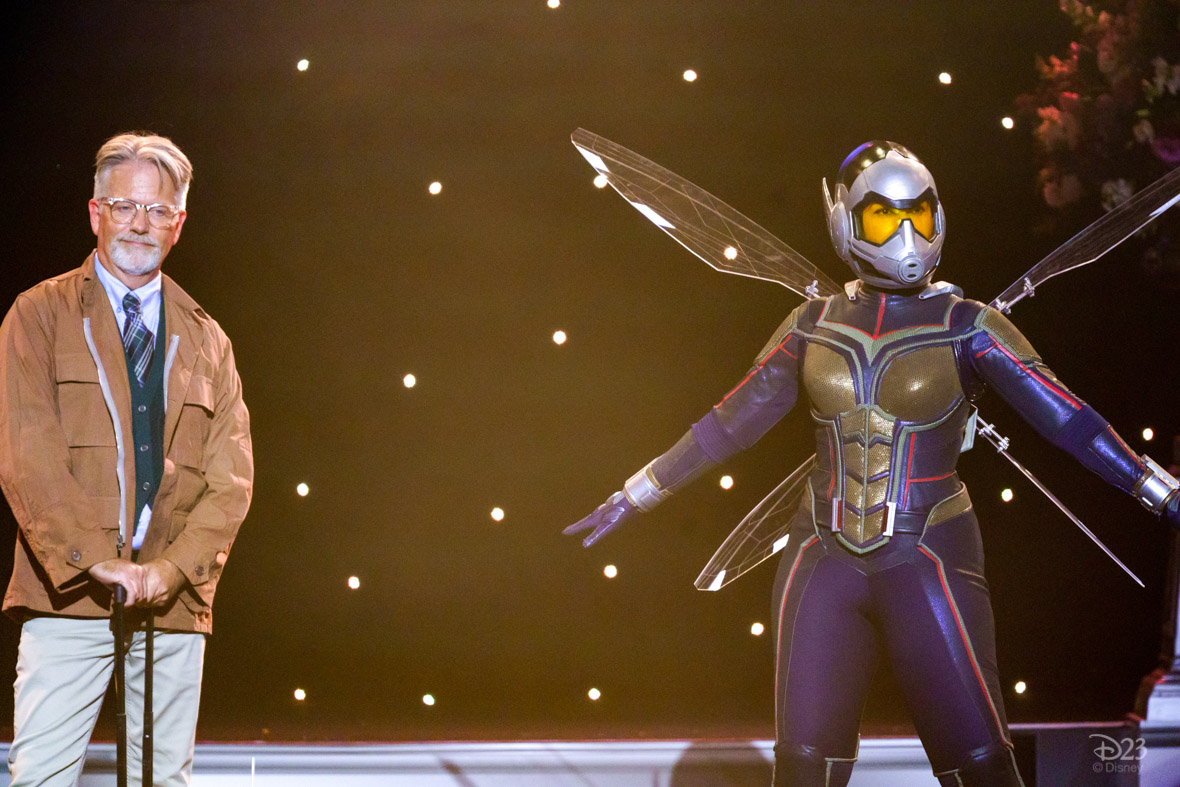 Fan Favorite – Tina Elliott – Petticoats and Pachyderms!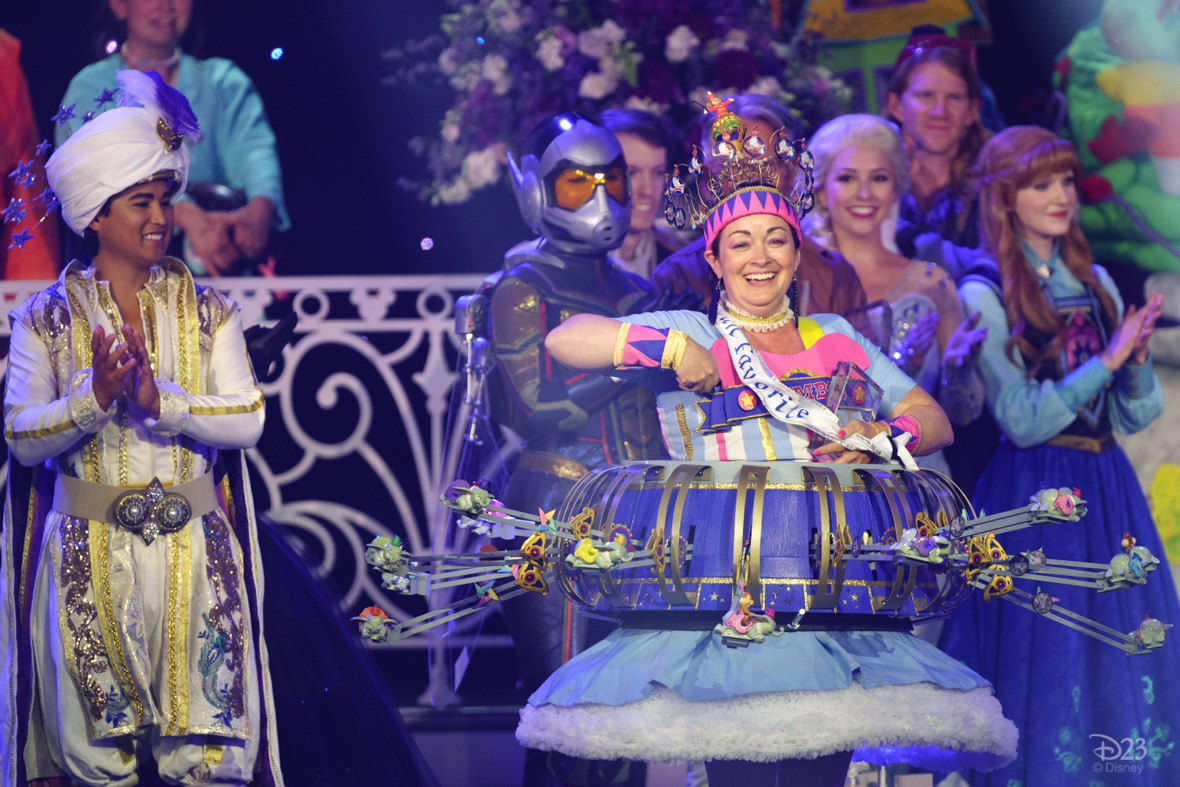 Best in Show – Leah D'Andrea-Lee – Wasp and Dr. Pym