Jessica Benda
In the quirky but endearing Table Town, optimistic squirrel Kiff and her bunny bestie Barry get into mischievous adventures that will make the episodes fly by!
Those episodes make up Kiff, an animated buddy comedy that premieres Friday, March 10, on Disney Channel and shortly thereafter on Disney+. Each half-hour installment is comprised of two 11-minute episodes and includes an original song. The series follows Kiff and Barry as they navigate school, relationships, and their eccentric community living on Mount Table.
While the show is certainly larger than life, it drew from real-world places and people. Only it's not Mount Table, it's Table Mountain, and Kiff and Barry aren't woodland creatures as much as they are characters built from parts of people in their creators' lives. Executive producers Lucy Heavens and Nic Smal grew up in Cape Town, South Africa, which they looked to for inspiration for their new series.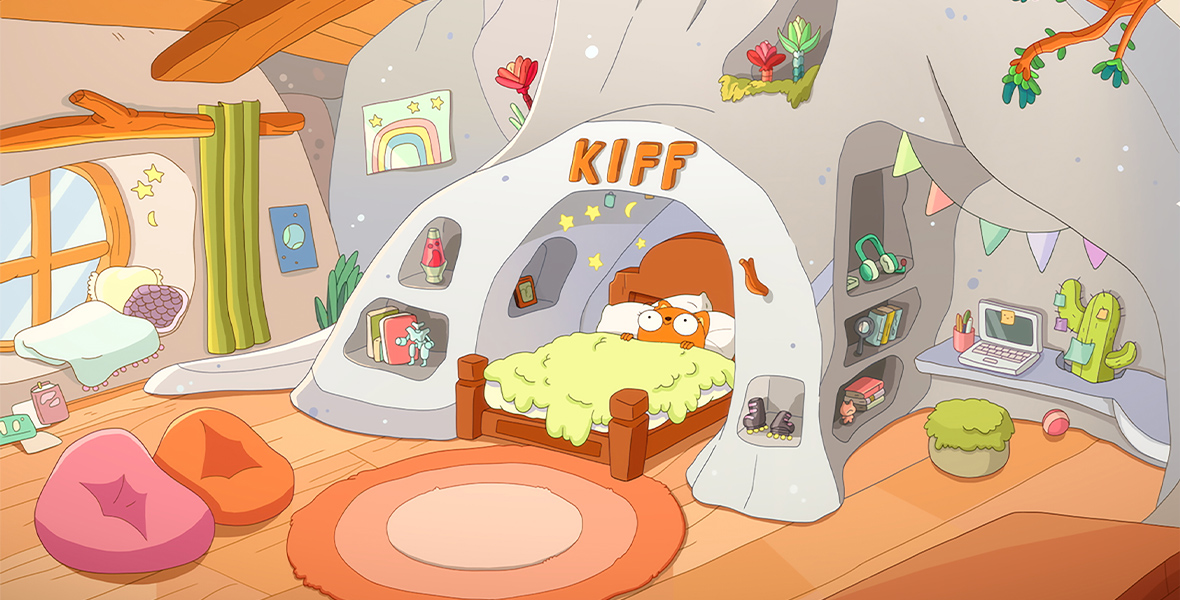 But before they created the world, they looked to the main character who would be living in it. Kiff, the series, started with Kiff, the character.
"We had her essence, we knew who she was, we knew where we wanted to go with her and how free we wanted to be with stories," Heavens said. "We wanted to be able to tell as many different types of stories as we could. I think it all came from that, this strange and interesting world, but with relatable stories."
Smal said that ideas could strike at anytime. Whether eating dinner or wandering through grocery aisles, they stumbled across situations that would be great to make a part of Kiff's story. Add in the writing team, who looked to their own silly childhood memories for inspiration, and it was the perfect formula for fresh ideas.
The series is musical, with Smal leaning on his love of music and storytelling to write and co-produce the songs. With comedy and music already blending so well together, the decision to include songs came organically, Smal explained. "It just felt like music had a place in the world of Kiff," he said.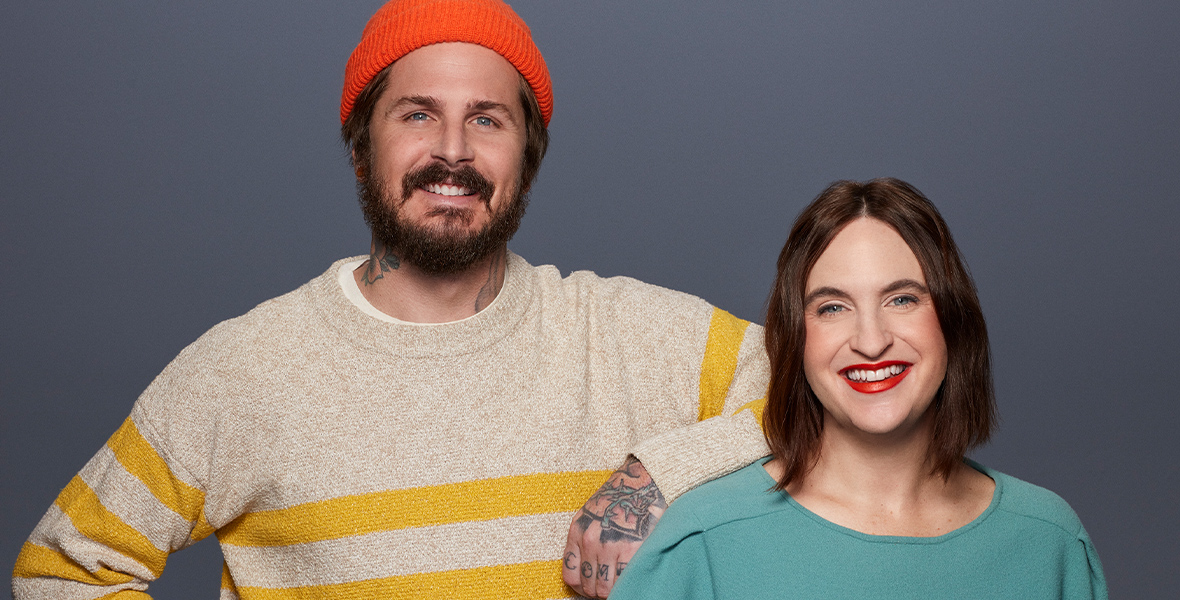 Heavens and Smal met while doing development work at Sunrise Productions, a computer animation studio in Cape Town. Their similar senses of humor and complementary skill sets made them an ideal pair to bring Kiffto life. Smal is an animator, writer, storyboard artist, and co-produces the original songs, while Heavens is a writer and contributes to creative direction.
"I'm a writer, Nic is an artist, first and foremost, and we both put ourselves into as much of the show as we possibly could," Heavens said.
"I think when we were spending time together working at the studio, we realized that it was kind of an effortless process," Smal added of their time at Sunrise Productions. "We were laughing a lot and we're like hey, this is this is fun. Let's keep this train going."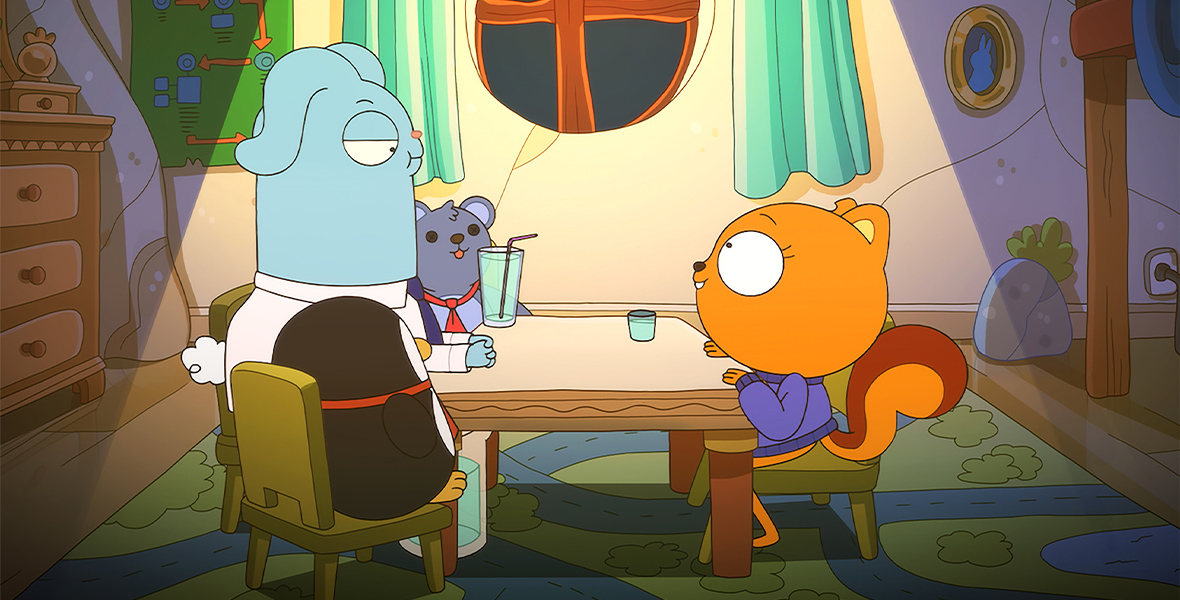 The bond between Kiff and Barry reflects some of the elements in Heavens' and Smal's own friendship, drawing inspiration from funny moments between them. Though they didn't meet until Sunrise Productions, their shared experience growing up in Cape Town gave them plenty of material to draw from. It's the fabric of the show, Heavens said. Characters are named after friends and family, while several quirky personality traits were inspired by childhood teachers.
In South African slang, "kiff" means very "cool" or "awesome." That was the energy they wanted the show to reflect, Smal said. "At the core of it, it's so wonderful to observe their friendship, Kiff and Barry, and it's positive and it's feel-good. And I think that's what we need."