By Andie Hagemann
Mom, can you tell me the story of how you met my father?
Hilary Duff answers this pressing question, and more, in the new Hulu original series How I Met Your Father, premiering on the streaming platform with two episodes on Tuesday, January 18.
The series finds an older Sophie explaining to her son how she met his father: a story that catapults viewers back to the year 2021. Duff portrays Sophie, an aspiring street photographer and hopeless romantic who cannot seem to get out of her own way when it comes to finding love. She is supported by her tight-knit group of friends as they all navigate coming into their own as adults, as well as how to fall in love in the age of dating apps and limitless options.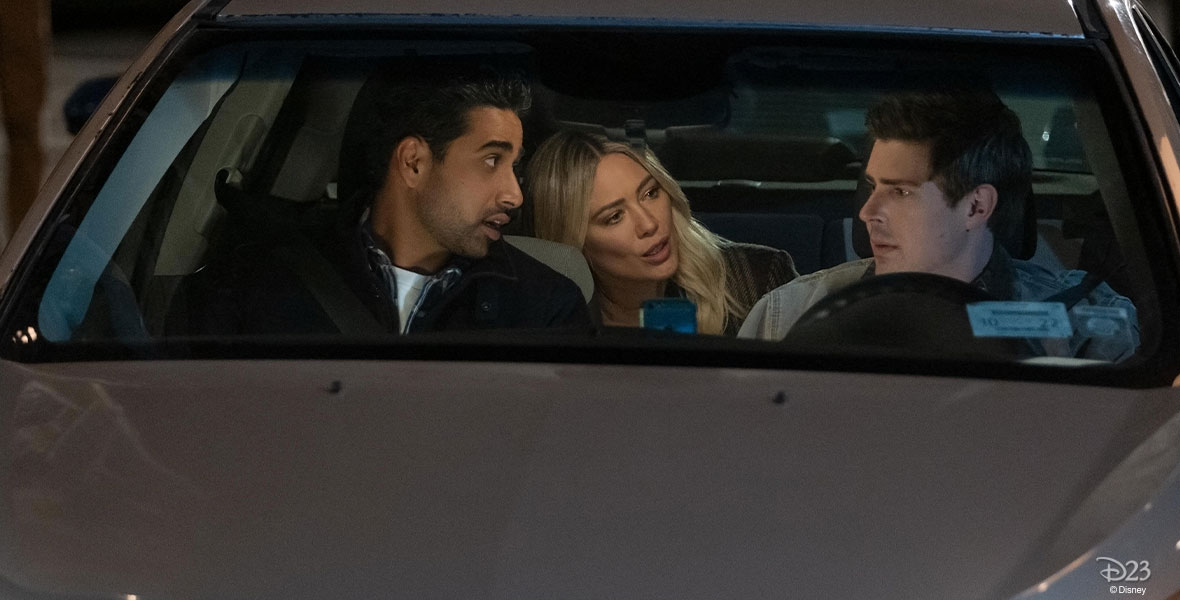 Award-winning multihyphenate Duff says she was drawn to the relatable role of Sophie despite being in a completely different place in her own life as a married mother of three children. "I just felt like I was drawn to Sophie and that we had a lot in common," she says. "She doesn't give up. She's kind of struggling. You know, odds are kind of against her in her career, but she's leaning on this little pack of weirdos that she finds one night. And they run off into the sunset together and have all of these experiences that young people have, just trying to find their footing."
While How I Met Your Father borrows its structure and theming from its predecessor, How I Met Your Mother, it's certainly not a reboot of the hit series, and the former will carry its own legacy. Director and executive producer Pam Fryman, who worked on Mother, said Father is spectacular in its own right and fans of the original will be satisfied. However, don't be shocked to see nods to Mother in the new series.
"The original show was so amazing, and they were so tied into one another and just did such an amazing job, but this is its own show," added Duff. "So, we are trying to create something original by stealing a few things from them that worked really well. But this is a new format for all of us. The entire cast, we've never done multi-cam before, and I think having someone like Pam Fryman lead us into that journey was so helpful for all of us, and we clicked pretty fast."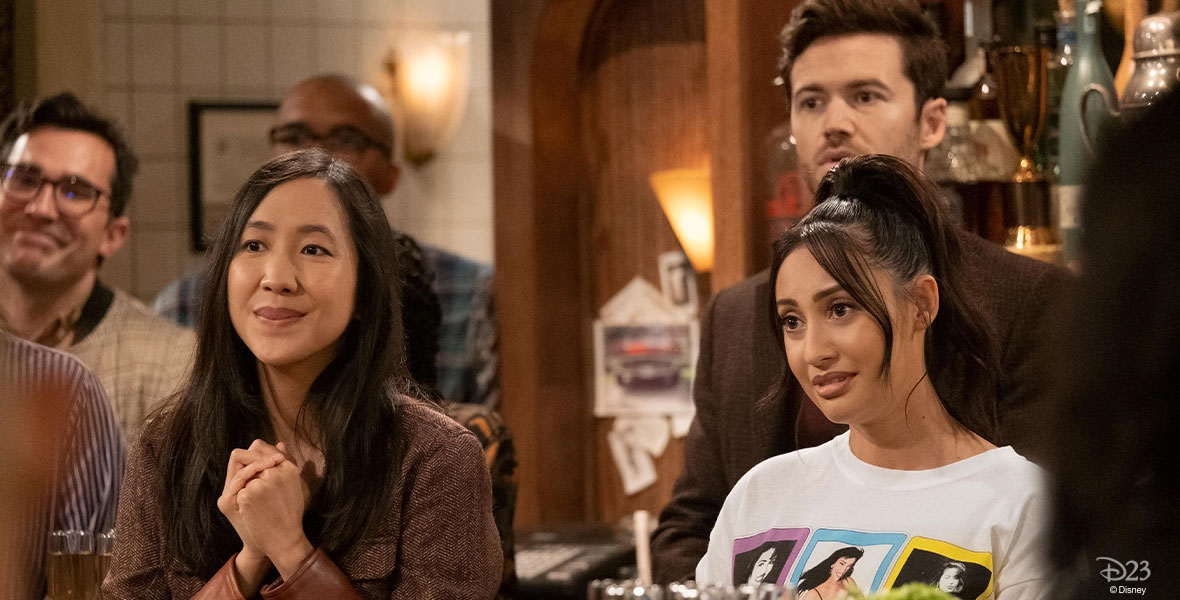 As with Mother, the ensemble cast of Father possesses strong chemistry among its diverse cast already—something that takes most series more than one season to develop. Duff and her co-stars remark that they looked like a real group of friends on-screen when reviewing episodes. The on-screen chemistry led the group to develop a bond off-the-screen, too.
"Our friendships and care for each other is both on and off screen," says Tien Tran, who portrays Ellen. "I hope that that shines through because we all just like being around each other. I think that as you watch it, you will see that really shine through, and I hope that everyone gets that sense, too."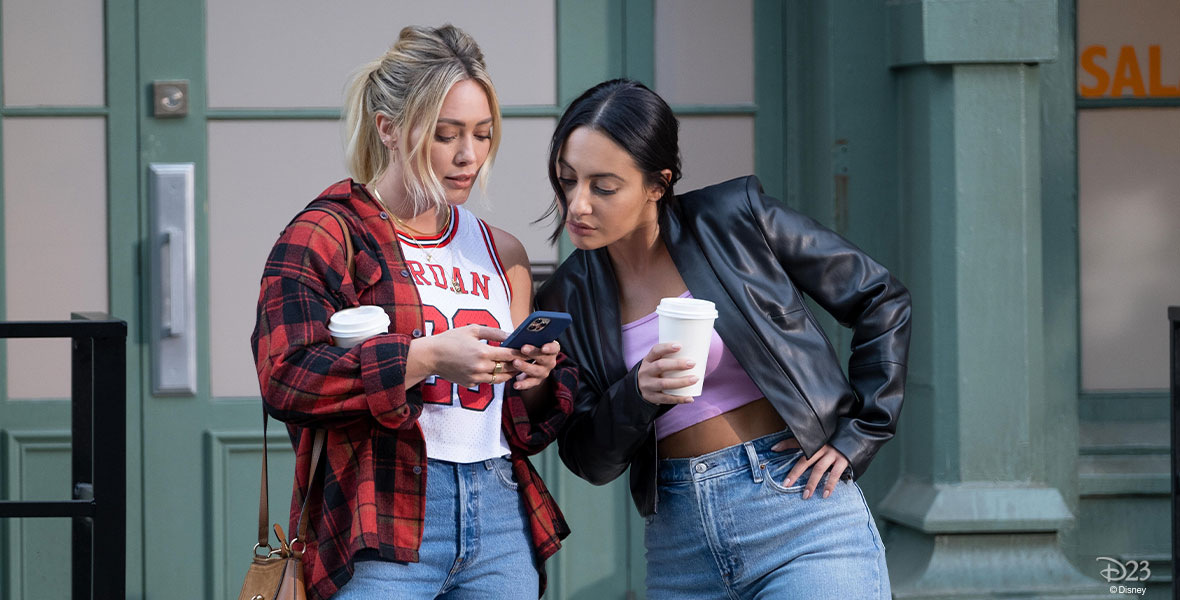 That friendship and natural chemistry was palpable from the first meeting—with no shortage of hilarity on set, according to Francia Raisa, who plays Valentina.
"From the minute we all met, from the first table read, we knew we are family, we are funny, we respect each other," Raisa says. "I feel like that really comes across onscreen, which is why it's so beautiful and it works from the first scene in the first episode."
The Father cast is rounded out with Christopher Lowell (Jesse), Tom Ainsley (Charlie), Suraj Sharma (Sid), and Kim Cattrall, who voices an older Sophie.
Who is the father? Watch how Sophie's chaotic love life plays out when How I Met Your Father debuts Tuesday, January 18 on Hulu, with new episodes streaming weekly.