THE SURVEY IS NOW CLOSED
As Easter approaches, we thought we would salute some of our favorite Disney bunnies!
Thumper is known (and named) for his habit of thumping his left hind foot, which he often does when he gets excited. Along with Flower, he helps Bambi navigate his way through the forest as he discovers life as a young buck—and even successfully teaches young Bambi a couple of his first words! Any of us would be lucky to call Thumper our friend.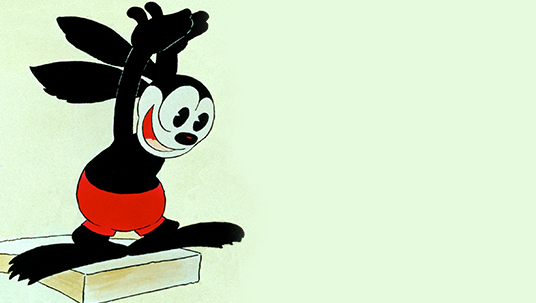 Oswald the Lucky Rabbit
Even though we always say, "It was all started by a mouse," we could almost be saying, "It was all started by a rabbit." Oswald was one of Walt's first animated stars, making his debut in 1927's Trolley Troubles. You can now find Oswald hanging around Buena Vista Street at Disney California Adventure.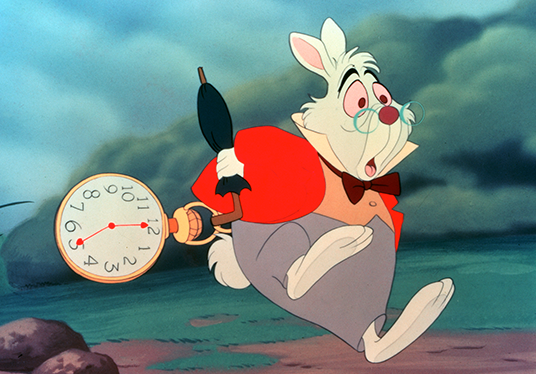 White Rabbit
This guy will make sure you get where you need to go on time. Although he's probably one of the most rational inhabitants of Wonderland, he lives his life under very stressful circumstances—the fear of always being late for the Queen! But can we really blame him? Running around all day is probably better than dealing with the Queen of Hearts' irrational rage.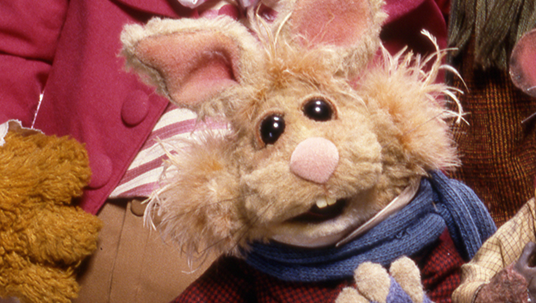 Bean Bunny
No one is cuter than this young bunny, who most people recognize from his appearance in Muppet*Vision 3-D, where he accidentally ruins Miss Piggy's big musical moment—her performance of "Dream a Little Dream of Me." But despite all of the chaos he causes, we know Bean Bunny's intentions are always good.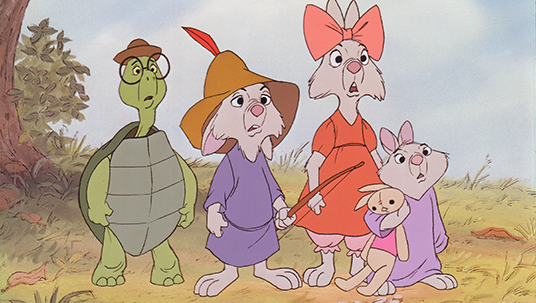 Tagalong
The littlest one of the Rabbit family in Robin Hood, this spunky young bunny has no problem keeping up with her older siblings. With her adorable purple pajamas and bunny stuffed animal, it's hard to believe this little one was thrown in jail (along with her family) for not paying her taxes!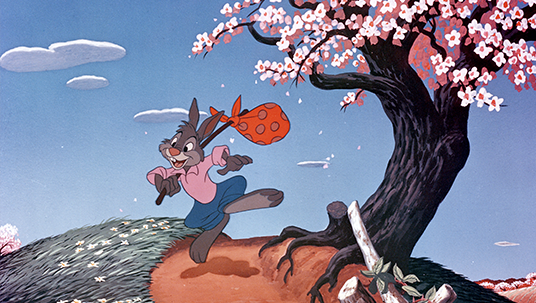 Brer Rabbit
This quick-witted rabbit lives life as he sees fit—bending the rules whenever possible and shrewdly working his way through situations. As we see in Splash Mountain, sometimes his quest for what he wants can get him in trouble (and almost roasted), but thankfully that astute personality always saves him from misfortune.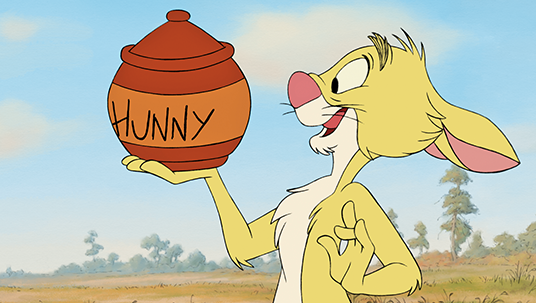 Rabbit
Diligent and practical, Rabbit is one of the most responsible residents of the Hundred Acre Wood. He tends to his garden constantly, and gets extremely upset if anyone tries to take vegetables from it. Although he can sometimes be seen as a control freak, he has a huge heart and cares deeply for all of his friends.