By Bruce C. Steele
Set in the world of Marvel Studios' Black Panther: Wakanda Forever, the richly illustrated new picture book The Courage to Dream is about a young Wakandan finding her destiny. Assata hopes to become one of the Dora Milaje, the warriors who protect Wakanda. But because of her disability, she considers letting go of her dream.
As she considers what she may become, Assata encounters some surprising friends: the princess Shuri, the warrior Okoye, and the powerful M'Baku. Along the way, she learns that only she can give herself what she most needs: the courage to dream.
The book was created by New York Times best-selling author Frederick Joseph (The Black Friend) and New York Times best-selling illustrator and former Imagineer Nikkolas Smith (The 1619 Project: Born on the Water). Smith also worked on the film Black Panther: Wakanda Forever as a concept artist. Together, Smith and Joseph bring Wakanda to life in an inspiring story about discovering who you can truly be, with fresh, gorgeous original illustrations.
The authors recently answered questions from D23:
D23: Tell us about the genesis of this book.
Nikkolas Smith (NS): The seeds of the book itself began to sprout six or seven years ago when I started bringing up the possibility of a book like this to Marvel Publishing, during my time as an Imagineer in Glendale, California. Years later, the doors eventually opened up!
D23: Where did the idea come from? Who inspired Assata?
Frederick Joseph (FJ): I considered what important concepts children (and adults) need more focus on. Perseverance and disabilities were those concepts for me, especially as a disabled person myself. As far as who inspired Assata, she is somewhat a mixed bag of my favorite parts of many children in my own family.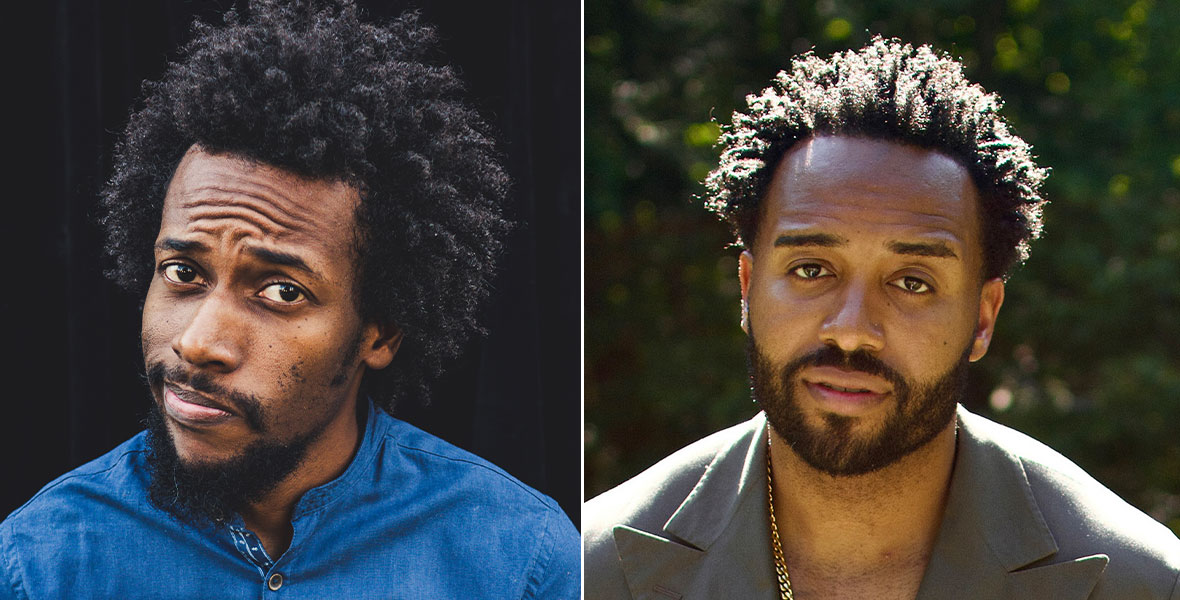 D23: When you were writing and illustrating this beautiful book, who did you imagine reading it? I can't help but picture a mother or father reading aloud while a young child looks at all the pictures. But I'm sure that scenario will be just a fraction of your readership.
NS: While I always envision children from 4 to 104 reading my picture books, I mainly have in mind the families of children with disabilities. I recently received an email from a mom of a child with a disability, hoping that I could one day contribute art to a project just like this one. I'm honored that with this book I can help young children with disabilities see themselves as the courageous heroes that they are.
FJ: Writing the book, I honestly imagined a young person reading it to themselves. I want this story to help foster hope within young people, as well as a sense of protection—sort of like a blanket that a kid carries around that makes them feel safe or invincible, sort of like a Super Hero.
D23: The illustrations are so evocative and often kinetic. How do you go about deciding on what you'll show for each section of the text?
NS: As a concept artist on the Black Panther: Wakanda Forever film, I had a lot of Wakandan background characters in my head to draw from when illustrating The Courage to Dream. Imagining what some of their backstories were, I sketched multiple speed paintings to create new Wakandan characters that populate these beautiful villages, schools, and homes.
D23: Of course, I'm assuming the text came first, which may not be the case. Can you tell us something about how you collaborate? How do you maintain that necessary balance between words and images?
FJ: I wrote the book and created high-level art notes to accompany them, but it was almost like a perfect marriage of imaginations. Nikkolas had a sense of my vision and his own and ran with it from there.
NS: I create Artivism speed paintings every week, and once I received Fred's epic story, the process for creating the look of the book was similar. I was able to get quick sketches back to the team and receive feedback on which direction to go from there.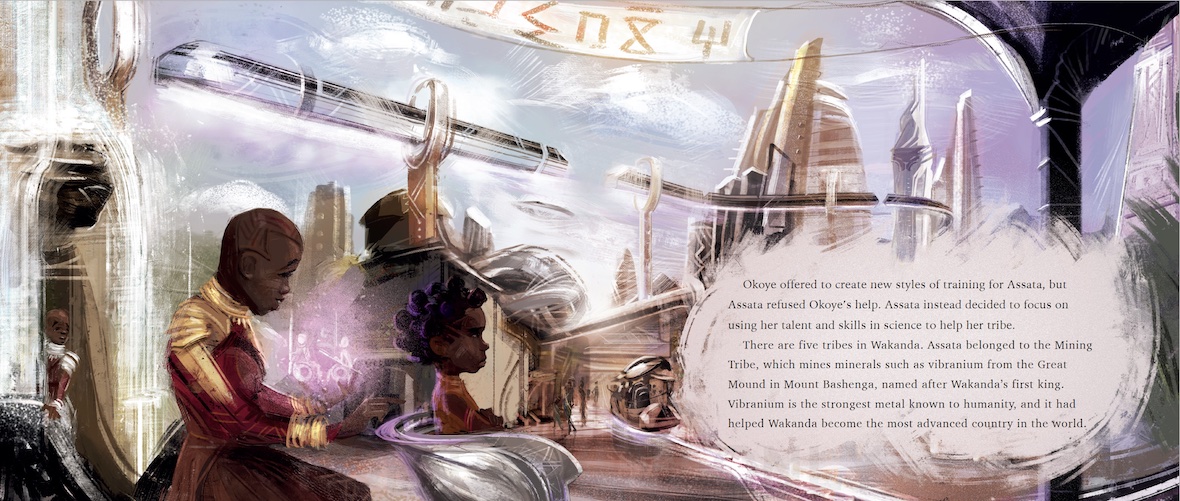 D23: Okoye and Shuri have such important roles in your story. Have you been able to share your work with Danai Gurira or Letitia Wright? If so, what was their reaction?
NS: I did have the opportunity to share the book with Danai and Letitia while we were all attending the Wakanda Forever world premiere in Los Angeles. I was thrilled to see how much they enjoyed receiving the book for themselves. Letitia even asked me to sign a copy for her!
D23: For a lot of young people, "author" and "artist" would be dreams that seem as difficult to reach as Assata's yearning to join the Dori. Would you like to share any stories from your own childhood about pursuing your "impossible" dreams?
FJ: Something that comes to mind is the effort to become the first person in my family to attend college. Where I'm from, attending college is not a given, and as such, I had to work tirelessly to make that dream a reality.
NS: I always want to remind everyone that we all have creativity inside of us, and to never silence that magical talent. It can take you to the tops of mountains you may have never even known existed.
D23: This seems to me such a quintessential Disney story, particularly the quote, "'Impossible' simply means you have to find another way to make something possible." What are the Disney stories that have most inspired you over the years?
FJ: I'm a huge fan of Ratatouille and The Princess and the Frog. Those films both had elements that inspired me deeply, from the conversation in Ratatouille about it taking immense courage to create, regardless of how you might be critiqued, to watching Tiana, a young Black woman stopping at nothing to create the restaurant she and her father dreamt of.
NS: A couple of characters that I feel share Assata's "anything is possible" spirit are the What If... Star-Lord, T'Challa, and Wall-E!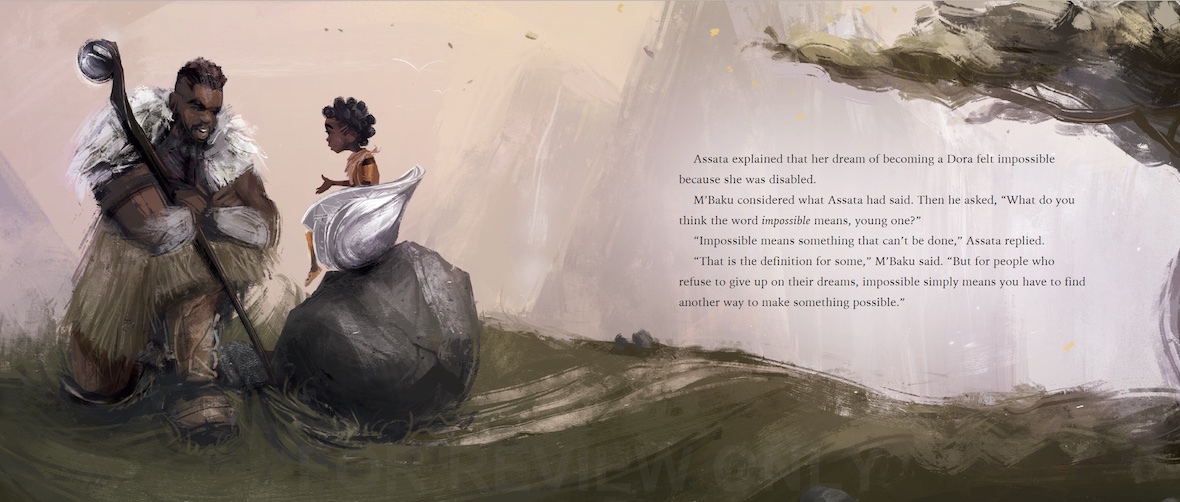 D23: I like that the book ends not with the culmination of Assata's dream, but with just beginning of the work necessary to achieve it. Is that part of the book's message as well? That dreams take a lot of work?
FJ: Absolutely! The book in many ways is about having the courage to put in the work necessary to truly pursue your dreams. Assata's story is hopefully just getting started, a journey all readers can learn from and likely relate to in some way.
D23: Is there anything else you like to relate about the creation of this book that these questions haven't touched on?
FJ: I think it's important to note how special it is that Assata is an all-original character in both Marvel books and the Marvel Cinematic Universe. Readers are being given the opportunity not only to be introduced to her, but to begin watching her grow into whomever she is destined to become.
NS: I'm just honored that we had the opportunity to create this special project, as two young Black creators, expanding the world of a Wakanda that millions of people hold so close to their hearts.