By Jim Frye
Two moments in particular stick out for Dan Lanigan from the production of Prop Culture, the new Disney+ Original where the enthusiastic collector explores the history and warehouses of The Walt Disney Company, along with the Walt Disney Archives, searching for some of the most iconic and beloved props from Disney's storied past. "The first moment is sitting down with Rick Moranis," he says, almost reverentially, a nod to Moranis' long hiatus from entertainment. Moranis cemented his comedy-legend status with such films as Ghostbusters, Little Shop of Horrors, Spaceballs and Strange Brew, but it was his portrayal as Wayne Szalinski, a nutty inventor in Disney's 1989 hit Honey I Shrunk the Kids, that forever endeared him to Disney fans.
"He hasn't really sat down with anybody in a really long time," says Lanigan. "I was very nervous. We just had a great conversation. And as much as I love Honey I Shrunk the Kids, one of my favorite films is also Strange Brew, which he and Dave Thomas directed. He was just super interesting and enlightening."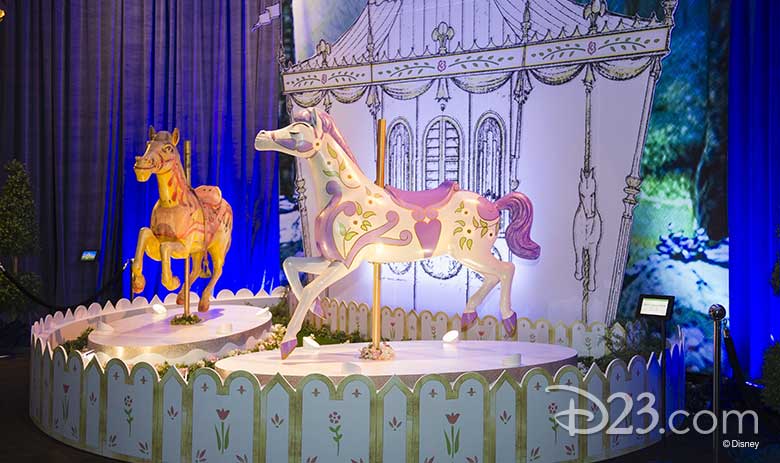 The new Disney+ series highlights a classic Disney film each episode; featuring cinematic artifacts and the stories behind the objects, along with the artists and crafts people who brought them to life.
For example, in the sixth episode, viewers will enter the wardrobe as Lanigan examines some of the most memorable artifacts from The Chronicles of Narnia: The Lion, the Witch and the Wardrobe. He travels to San Diego Comic-Con and shares a pair of swords with WETA Workshop founder Sir Richard Taylor, then examines the White Queen's sleigh with actor Kiran Shah. He follows that by exploring the details behind the movie's mythical creatures with fabrication department supervisor Beth Hathaway and Academy Award®-winning makeup effects artist Howard Berger. Lanigan then tops it off with a visit to the Walt Disney Archives with director Andrew Adamson to discuss the wardrobe and a Mr. Tumnus statue.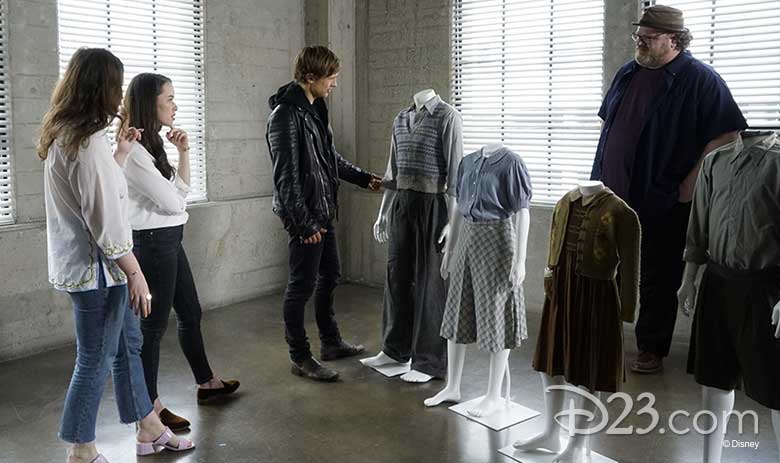 "I've been reaching out and talking to producers and directors and prop masters for years," says Lanigan, his boyish enthusiasm barely concealed, "but to do it specially for Disney films—that's what's super exciting about this series. We'll be seeing some cool props and pieces I didn't even know existed."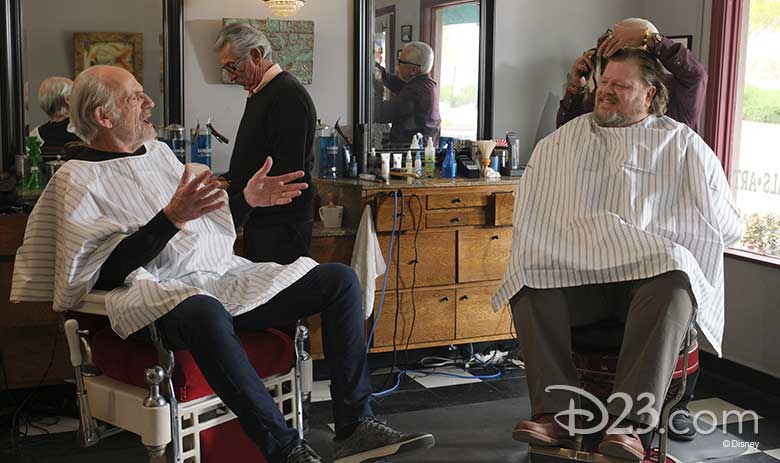 In another episode, Lanigan turns his obsession on Who Framed Roger Rabbit, which is where he experienced the second moment that sticks out from the season. "Having a shave and haircut with Christopher Lloyd was really fun," he says. "And showing him his Judge Doom costume, and seeing how much he really wanted to put it back on and get back into character… it was super, super cool! Every episode has its own special thing."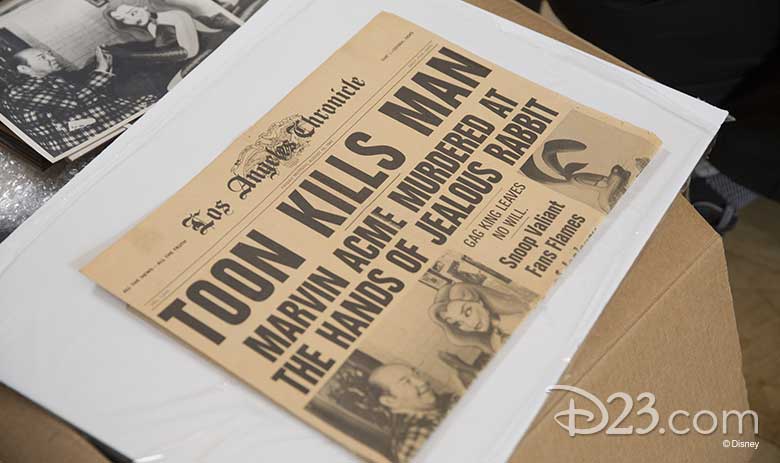 Lanigan's Prop Culture journey also takes him to the home studio of Disney Legend Andreas Deja for a lesson on how animated characters were drawn over live-action frames, before he examines concept art with Disney animators Chris Buck and Mike Giaimo as they describe Roger Rabbit's earliest days. During the episode, stunt coordinator Charlie Croughwell makes a discovery in the desert while Academy Award-winning mechanical effects supervisor George Gibbs demonstrates some of the inventive methods the film's effects team used to create the illusion of animated characters on a live set. We then meet Charles Fleischer, the voice of Roger Rabbit.
Fans also get to join Lanigan on a special road trip adventure to discover the secrets of iconic props from The Muppet Movie. He visits Jim Henson Studios for an interview with Chairman Brian Henson, then meets up with Drew Struzan, the painter responsible for the original movie poster (Struzan also did many of the iconic Star Wars posters). Viewers will see what goes into dressing fashion diva Miss Piggy with designers Calista Hendrickson and Amy Van Gilder. Then, in Portland, Lanigan searches for a missing prop that was believed to be lost to the sands of time. Back east at the Museum of the Moving Image in Queens, New York, Lanigan explores their extensive Henson exhibit before heading back to the west coast for a chat with voice actor and puppeteer Dave Goelz. Of course, it wouldn't really be a Muppet Movie episode without that special rainbow connection, courtesy of songwriter Paul Williams (and Kermit's legendary banjo)!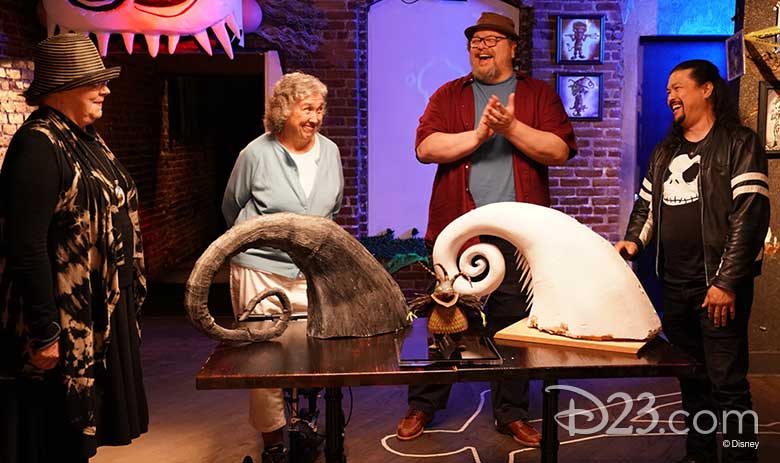 Lanigan says that creating this series has been a dream for him, and even though a second season has not yet been discussed, he has his wish list already prepped. "If we are lucky enough to get a second season, my personal favorites would be Dragonslayer," he says. "There's a lot of really great history there. And I'd love to work on Raiders of the Lost Ark, of course. I've been collecting Indiana Jones material for many, many years—it's one of the first movies I collected as a prop collector. We'll see if that can happen. Also, Star Wars would be great. Then maybe Edward Scissorhands. There's also a lot of really great Fox films that we'd love to do as well."
All eight episodes of Prop Culture are streaming now, only on Disney+!