By D23 Team
The days are getting shorter… The temperature is a bit cooler… The conditions are perfect for spending the evenings on your couch with your TV tuned to ABC. The network is debuting a quintet of intriguing new shows this fall—including new dramas Designated Survivor, starring Emmy® winner Kiefer Sutherland; Notorious, with Piper Perabo and Daniel Sunjata; and Conviction, featuring Marvel's Agent Carter's Hayley Atwell; along with new family comedies Speechless (starring Minnie Driver) and American Housewife (with Katy Mixon of Mike and Molly)—that will, no doubt, join your must-watch list. But to prepare you to embark on a new season of adventures for your favorite characters from ABC's hit dramas, we've taken a look back at last season… and tried to peer into the future to find out what will happen next.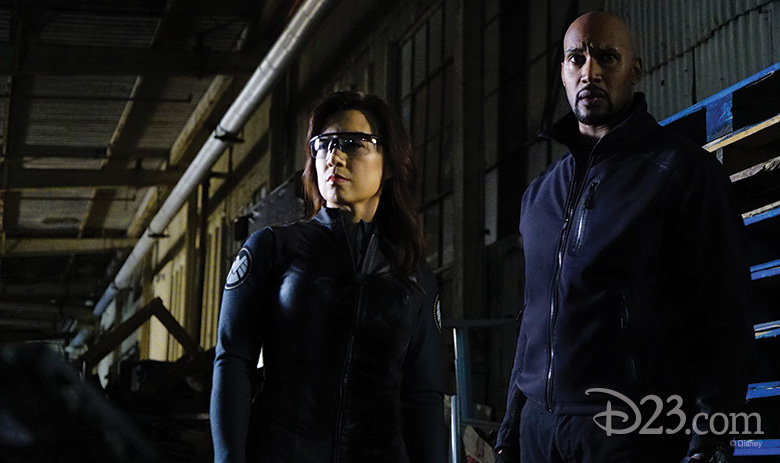 Marvel's Agents of S.H.I.E.L.D.: When last we met our intrepid agents, Daisy (Chloe Bennet) had chosen to fulfill her most alarming vision yet—that of a S.H.I.E.L.D. agent's death in space—but was thwarted by Lincoln (Luke Mitchell), who took matters into his own hands by commandeering the quinjet, ejecting Daisy, professing his love for her, and detonating the "Primitive" pathogen-filled warhead safely away from the planet. (With his death, Lincoln was revealed as the "Fallen Agent"—a plotline teased earlier in the year in a special Amazing Spider-Man-based poster homage.) Flashing forward to six months later, we see Daisy has left S.H.I.E.L.D. (say it isn't so!), Coulson is no longer director (and he's presumed dead), and Radcliffe (John Hannah) is revealed to be working on a secretive robotics project.
This season, with the Sokovia Accords in place and Hydra all but obliterated, the S.H.I.E.L.D. team no longer needs to work in the shadows. Coulson finds himself "back on the beat" as a regular field agent—and teamed with Mack (Henry Simmons), no less. Meanwhile, Fitz (Iain De Caestecker) and Simmons (Elizabeth Henstridge) will take an important step forward in their relationship; Daisy comes face-to-face with mysterious Robbie Reyes (Gabriel Luna); and S.H.I.E.L.D.'s new director brings with him (note the pronoun) a surprising agenda…
Marvel's Agents of S.H.I.E.L.D. returns for its fourth season Tuesday, September 21, at 10 p.m. ET.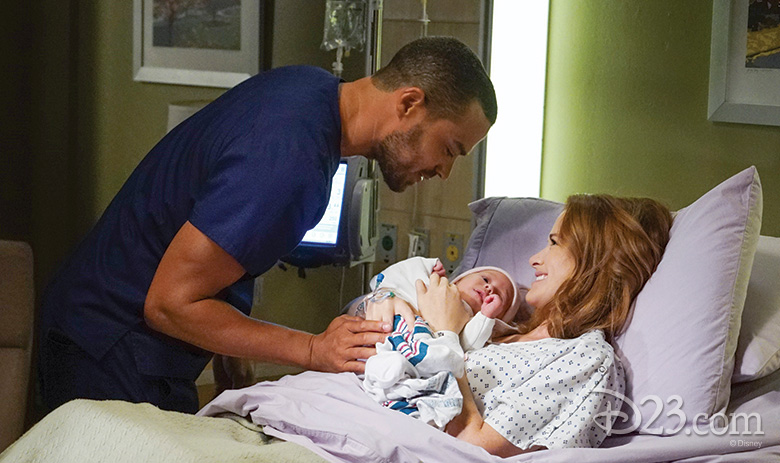 Grey's Anatomy: The doctors of Grey Sloan Memorial Hospital are back for a 13th season focused once again on matters of the heart and, of course, matters of life and death. Season 12 ended with Callie and Arizona going their separate ways (and Callie moving to New York, to be with Penny), with Meredith and Riggs tentatively connecting with each other after earlier losing their great loves, and with Ben redeeming himself for the operating room misstep that led to his suspension from practicing surgery by delivering April and Jackson's baby girl under the least optimum circumstances possible (in Meredith's kitchen!).
Mother and baby came through with flying colors, and Grey's fans can tune in to the season premiere to find out what her name is… We know that Jackson's mother, Catherine, was hoping for a namesake—will she get her wish? Another of Grey Sloan's own lands in the hospital in the premiere episode, leaving Bailey to try to figure out what happened. Meredith struggles with secrets that could affect several of her closest relationships, and Richard helps Jo make a big decision…
See what's next for your favorite doctors when Grey's Anatomy returns for season 13, Thursday, September 22, at 8 p.m. ET.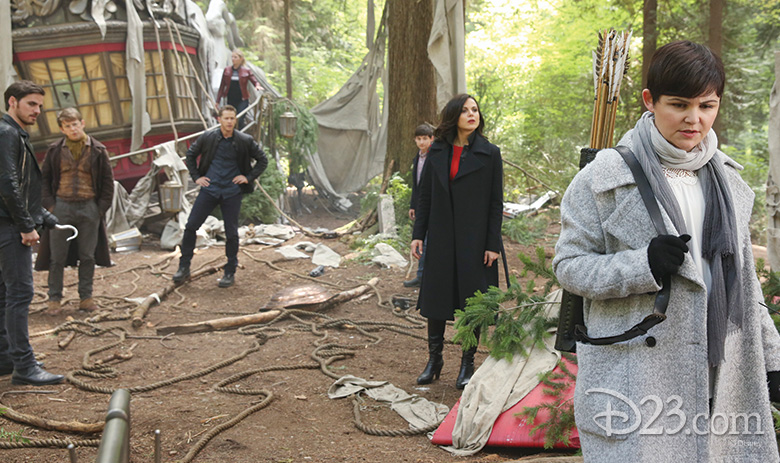 Once Upon a Time: When we last saw our heroes (and villains!), Henry had convinced the people of New York to use their magic wishes to bring his family back from the Land of Untold Stories. Regina was finally able to separate herself from the Evil Queen and crush her heart, while Mr. Gold struck a deal with Mr. Hyde, promising him all of Storybrooke in order to wake Belle. Unfortunately, neither of these resolutions resulted in a happily ever after, as the Evil Queen took the heart of the dragon and declared war, and Hyde arrived in Storybrooke ready to wreak havoc on its citizens. When the show returns this Sunday, we'll find our heroes on a mission to stop Hyde, Regina adjusting to life free of the Evil Queen—including a new step in her relationship with her sister—and Mr. Gold still fighting to awaken Belle. There are always new stories to be told in Storybrooke, and this season we'll meet a few familiar faces from Agrabah, as Jafar confronts Aladdin in a flashback.
Tune in to the premiere of Once Upon a Time's sixth season Sunday, September 25, at 8 p.m. ET.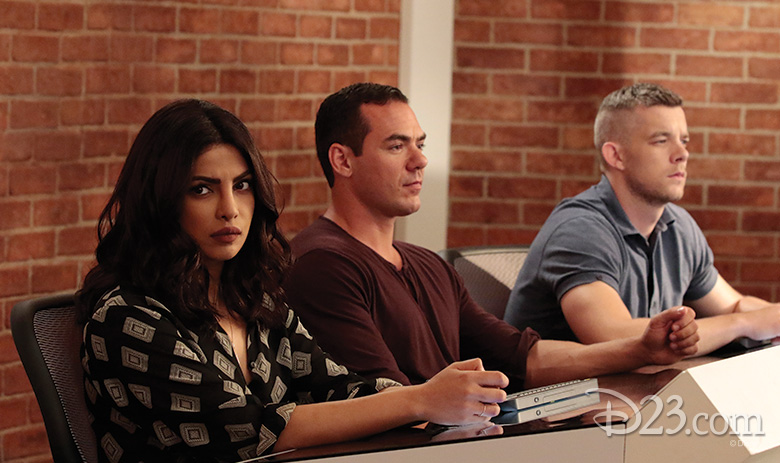 Quantico: In Quantico's freshman season, Alex Parrish graduated from the FBI Academy, saved millions of lives, prevented a bomb from taking out countless lives at Quantico, and discovered that the mastermind behind the entire conspiracy was the very man who had trained her—Liam. When we left off with Alex, she was looking forward to a future with Ryan—a future that doesn't involve the FBI, which let Alex go after her act of heroism made it impossible for her to pursue a life undercover in the Bureau. But in the season's final moments, Alex was offered a new opportunity to serve her country, by joining the CIA.
When we meet Alex again in season two, she's at the CIA's training facility—"The Farm"—learning to navigate an even darker and more sinister world than she found while she was with the FBI. She'll find herself pulled into the center of a deadly conspiracy that doesn't just threaten our national security—it puts the entire world at risk. If Alex was challenged before by friends and colleagues who weren't what they seemed to be, the stakes are even higher this time around.
Season two of Quantico kicks off Sunday, September 25, at 10 p.m. EDT on ABC.