By Karina Schink
Your New Year's Resolution is already decided. 2019 will be your fittest year yet. And your Disney vacation is already booked. Well, there's no need to let your Disney vacation make you "weight" to get to the gym because there are so many ways to stay fit on your magical trip!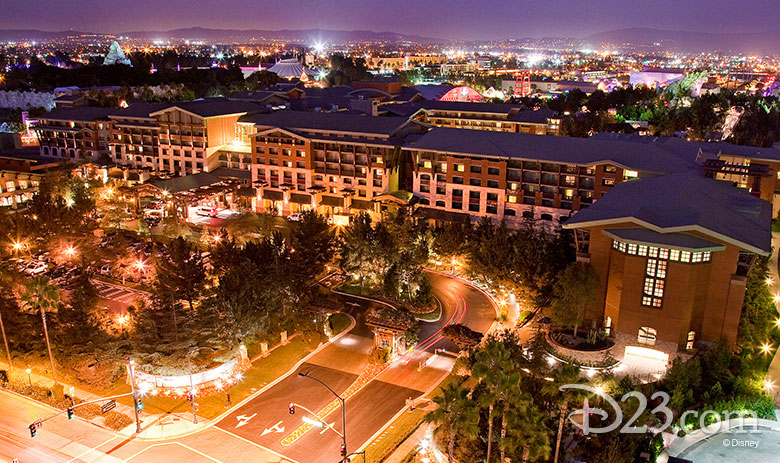 Disneyland Resort
While we're sure that your trip to the Happiest Place on Earth will be nothing short or magical, we can think of a couple of ways to add in a sprinkle of pixie dust (and by that, we mean sweat).
Fitness Centers
Eureka Fitness Center – Disney's Grand Californian Hotel & Spa
The Fitness Center – Disneyland Hotel
The Fitness Center – Disney's Paradise Pier Hotel
Classes
If you prefer a more structured start to your day (and you're an early riser) you can partake in any of these 45-minute instructor-led courses.
Rise and Stretch in the Park
Grand Morning Stretch
Mat Pilates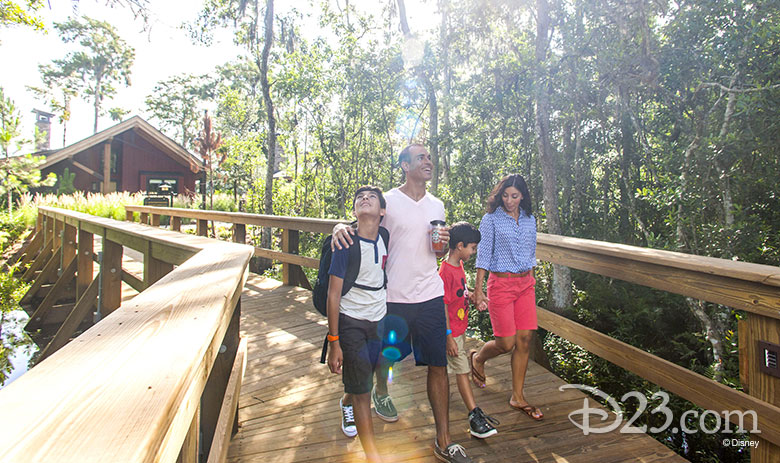 Walt Disney World Resort
Fitness Centers
Zahanati Fitness Center – Animal Kingdom Lodge
Muscles & Bustles Health Club – Boardwalk
La Vida Fitness Center – Coronado Springs Resort
Olympiad Fitness Center – Contemporary Resort
Disney's Grand Floridian Spa & Health Club – Disney's Grand Floridian
R.E.S.T. Exercise Room – Old Key West Resort
Disney's Saratoga Springs Resort & Spa Fitness Center – Saratoga Springs Resort & Spa
Sturdy Branches Health Club – Wilderness Lodge and Villas
Ship Shape Health Club – Disney's Yacht & Beach Club and Villas
Running / Walking Trails
Wilderness Lodge
While we know you'll never be short of your steps while visiting this magical kingdom, if you're looking for a wilder trail, the Wilderness Lodge has mapped out running trails to satisfy your wandering needs.
This 2.5-mile trail starts at Disney's Wilderness Lodge and takes you on a roundabout journey through the resort and its campgrounds, so you can see an entirely new side to Disney.
Pop Century Resort / Art of Animation Resort
If you're spending your vacation stay at the Pop Century or Art of Animation Resort, you can start off your morning (of cap off your evenings) with a walk around Hourglass Lake.
Epcot Resort
Your international travels to Epcot will be filled with tastes, sounds, and sights from cultures all across the globe. Make your adventure a globetrotting one by getting your steps in on Disney's BoardWalk Canal Run, Disney's Yacht and Beach Club Resorts Run, Crescent Lake Run, or Epcot Resorts Blvd. and Buena Vista Drive Run.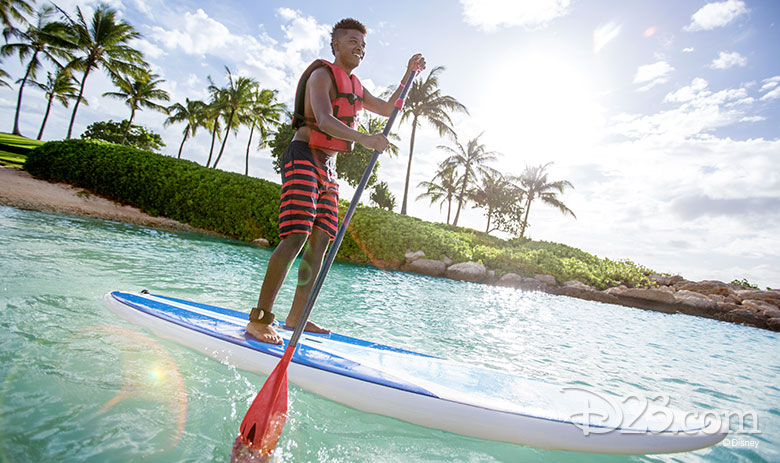 Aulani, A Disney Resort & Spa
At Aulani, A Disney Resort & Spa, relaxation and fitness go hand-in-hand. There are so many ways to stay active during your stay. Whether you prefer a walk along the beach or a more structured class, there are options for everyone.
The resort is home to the Mikimiki Fitness Center. Open 24 hours a day, it is a full-service facility designed to meet your wellness needs.
If you're looking for something different, you can also take part in Fitness and Yoga classes during your stay, (ranging from classes like Ocean Yoga to Beach Boot Camp and Paddleboard Yoga) or take part in the specialized training customized and designed by a professional specifically for you.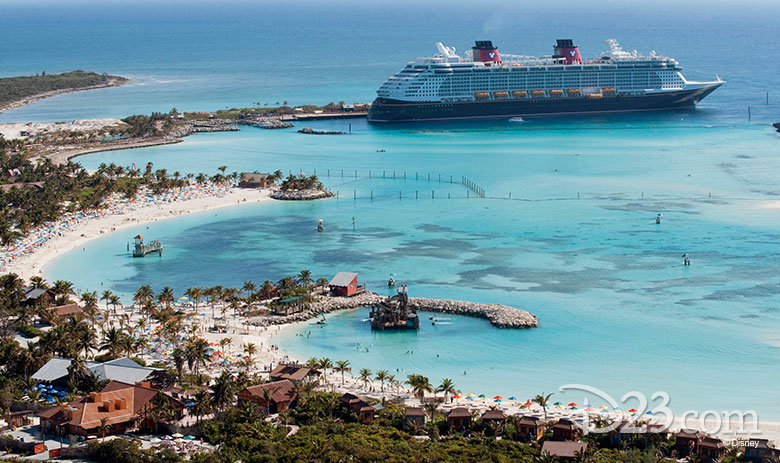 Disney Cruise Line
While you may wave goodbye to land for a couple of days during your upcoming Disney Cruise Line vacation, there's no reason to leave your fitness goals on the dock!
Whether you've got stacks of medals at home, or you're a runDisney newbie, the Castaway Cay 5K is the perfect way to maintain your fitness goals on vacation. All runners, walkers, and vacationers are invited to attend!
And here's a pro tip for all of you runDisney aficionados: If you complete a Walt Disney World runDisney race before or after your visit to Castaway Cay, you can get a totally unique medal just for that achievement!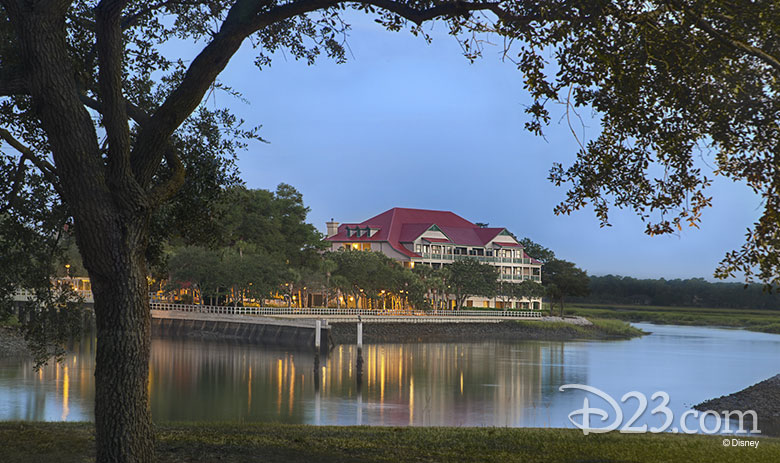 Disney's Hilton Head Island Resort
If your home away from home is Disney's Hilton Head Island Resort, then look no further for all of your fitness needs.
Guided Nature Walks
One of the many great things about staying at Disney's Hilton Head Island Resort is the beautiful island it calls home. On a Guided Nature Walk, you can learn about your natural surroundings. From the beaches to the marsh, you'll explore all of the wonders of the island.
Bike Rentals
The island features hundreds of miles of scenic bike trails, including a 1.25-mile path that leads right to Disney's Beach House. And with bike rentals on site, it's the perfect way to go the extra mile on your vacation.
Fitness Center
Make sure to visit Bend & Stretch, Disney Hilton Head Island Resort's very own fitness center featuring state-of-the-art fitness rooms.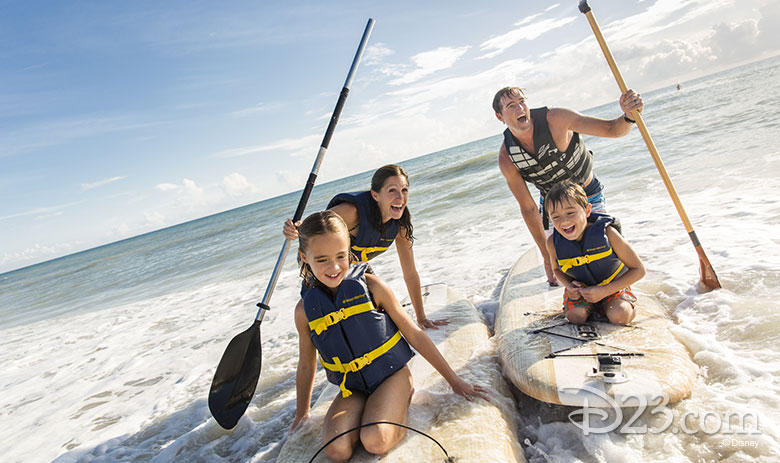 Vero Beach
Just two hours away from Walt Disney World, Disney's Vero Beach Resort is the perfect Disney destination for your vacation. Here are all the ways to stay fit during your stay:
Golf & Tennis
While you may be staying right alongside the beach, there are also fields of green right around the corner. And by fields of green, we mean golf courses and tennis courts!
Bike Rental
If you're looking to see more of those famous sandy beaches and rolling dunes, you can head over to Eb & Flo's Rentals where you can rent a bike to carry you on your merry way. (and provide a killer workout while you're at it.)
Fitness Center
Anchors A-Weigh Fitness Center is Disney Vero Beach Resort's own gym for your daily exercise routine.