By Zach Johnson
"Who do you trust?"
That's the central question in Marvel Studios' Secret Invasion, a new Original series premiering Wednesday, June 21, on Disney+. (It's also the tagline in the Secret Invasion comics, a limited series of eight issues published in 2008 and written by Brian Michael Bendis.) Because, as it turns out, a faction of rebel Skrulls is done waiting for Nick Fury (Samuel L. Jackson) to find them a new home planet. Considering that the alien race can shape-shift into anyone they choose, well... trust is lacking.
"It's a very human show," Ali Selim, who directs all six episodes, said at a recent press conference. "It's the Nick Fury story. He's a human. He does have his own version of superpowers, but they're not like superheroes' superpowers. It's a story about him putting his feet back on the ground once again after some time. I like stories that come from the heart, that are human-scaled, then reach for a universal appeal, rather than the reverse."
According to Kevin Feige, executive producer and President of Marvel Studios, it was executive producer Jonathan Schwartz who first imagined adapting this story for Disney+. "Jonathan came into my office a number of years ago—when we were thinking about what kinds of shows to do on Disney+—with this idea of translating the great Secret Invasion storyline from the comics in a darker, grittier spy show, which we hadn't done," Feige said. "We love to do different genres for everything, and this was an attempt to dive back into things we touched upon in Captain America: The Winter Soldier but hadn't in a while—really delving into the tone of a spy show and seeing this very different dynamic between Fury and Talos than we had seen in our [1990s-set] buddy-action movie Captain Marvel."
Noting that the espionage series will play out like a "political thriller," Selim said each episode will tackle "very simple human emotions, like trust and suspicion," in addition to diving into "the personal life of Nick Fury and the inner life of Nick Fury"—something he's managed to conceal from nearly everyone since joining S.H.I.E.L.D. more than 30 years ago.
Now that he's left S.A.B.E.R. and is back on Earth (much to his chagrin), Fury will "lead you to all these other people that are really, really interesting," Jackson said. For the first time in years, he will reunite with old friends such as Talos (Ben Mendelsohn), Maria Hill (Cobie Smulders), Colonel James "Rhodey" Rhodes (Cheadle), and agent Everett Ross (Martin Freeman), as well as Sonya Falsworth (Olivia Colman). "They've got history," said Colman, who makes her MCU debut in Secret Invasion. Like the carefully trained MI6 agent she portrays, Colman didn't say much else about her role. "She's quite funny," the Academy Award® winner added, "and she's potentially a little bit not that nice sometimes." Ever direct, Jackson said Colman's character is "possibly the most dangerous woman in the U.K."
Naturally, Fury's prolonged absence has damaged his longstanding partnership with Hill. "I think their relationship is quite strained," Smulders says, "because she's been calling, and he hasn't been answering him." After both Hill and Fury vanished during the five-year Blip, things got... complicated: "I think Maria Hill came back, someone else was sitting in her desk, and she immediately kicked them out and got to work. I think there was a mountain of cases to get to, which is part of her resentment towards Fury, because he wasn't around."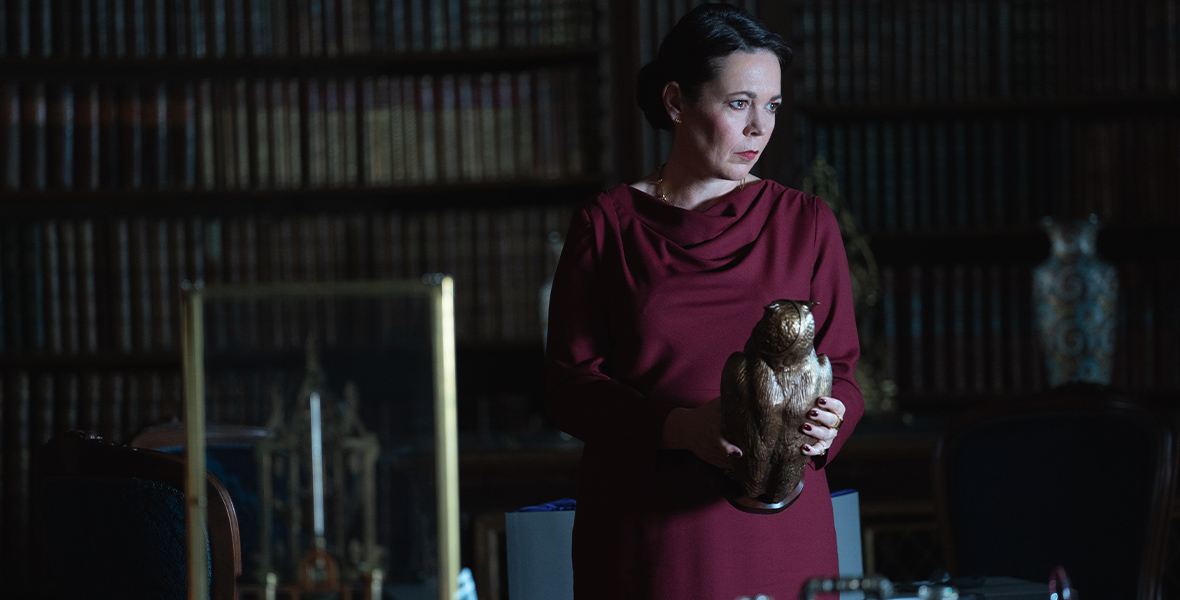 Audiences will soon be introduced to several new characters, including Gravik (Kingsley Ben-Adir), a young rebel leader; G'iah (Emilia Clarke), Talos' daughter; Pagon (Killian Scott) and Beto (Samuel Adewunmi), Gravik's trusted followers; and U.S. President Ritson (Dermot Mulroney). "I love working with Ben," Clarke said. "Obviously, there's tension all over the shop, but there is a deep familiarity, and a shorthand, and a knowledge of each other. It's just so easy and free, acting with Ben. It's gorgeous. We had a giggle, didn't we?"
Clarke added that none of the MCU veterans offered much advice about "being in the world of Marvel." Rather, they simply made sure to create an inviting set that enabled her to give her best performance. "You've just gone to the top of the tree, and then you find everyone who's there is just having a really good time," she said. "That's kind of how it felt." Ben-Adir agreed Marvel "really looks after you," while Mendelsohn said, "Marvel has the best people you'll ever work for. In 40 years, no one has come close to working for Marvel."
Colman, a longtime fan of the MCU, feels the same way. "After every Marvel film that's landed in cinemas, I phoned my agent and said, 'Please, can I be in a Marvel [project]?'" she recalled. "Finally, either she got fed up with me calling her, or it just happened. So, it wasn't, 'Why Secret Invasion?' Secret Invasion called, and at the mention of the word 'Marvel,' I went, 'Yes... Please!' I had an absolute ball, and it's lived up to everything I was hoping for."