By William Keck
The autumn season in which Frozen 2 takes place signals change and maturation, not only in the passage of time but also in the increasingly complex life experiences of Elsa and Anna. Like us all, the royal sisters are coming to learn that becoming adults comes with its fair—and often unfair—share of challenges. And the adults who make up the film's creative team worked overtime in their attention to details so minute most of us will probably never even notice them.
For instance, as part of their further exploration into Elsa's, Anna's, and Kristoff's evolving personas, the filmmakers took part in a four-hour psychological personality test. Writer/director Jennifer Lee assumed the roles of the sisters and fellow director Chris Buck did the test for Kristoff, both addressing a series of questions posed by an actual psychologist. The questions addressed a variety of random topics—everything from favorite pets to innermost fears, helping Lee and Buck to refamiliarize themselves with their characters and get inside their heads. (One revelation, says Lee, was that Kristoff has some issues being the "third wheel" in the close Anna/Elsa dynamic.)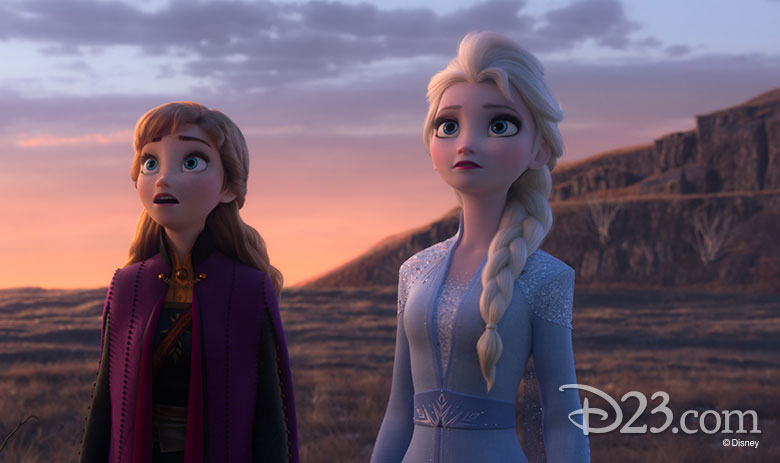 As filmmakers explored the two characters, one thing became clear: that Anna was and always has been a true "fairy-tale" character—optimistic and human, whereas Elsa was a "mythic" character, having the weight of the world on her shoulders and capable of powers most humans don't possess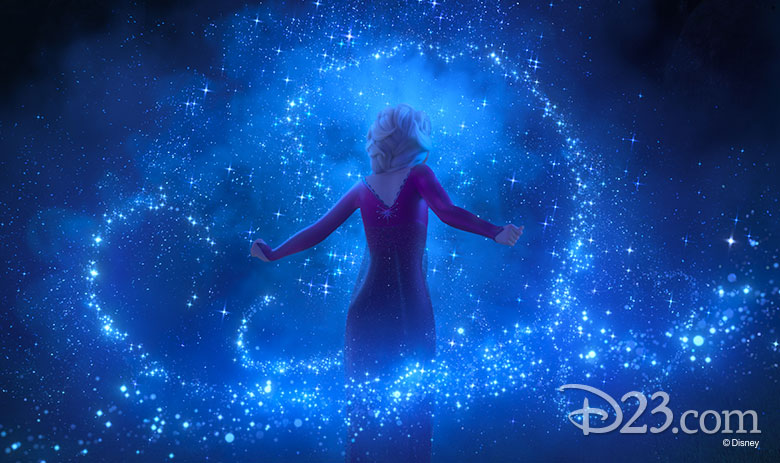 "Unbeknownst to us, we were doing two movies in the first film—a mythic story and a fairy tale," says Buck, with Lee adding, "When we identified myth versus fairy-tale traits in both women, it opened things up and allowed us to step back into who they really are."
The visual development artists also worked overtime to contribute personalized finishing touches to both princesses, with snowflake symbolism continuing to inspire Elsa's wardrobe. "We included snowflakes on all the epaulets of Elsa's travel coat," says Lee, who is particularly pleased with Elsa's "ice illusion" neckline and the "peekaboo" opening in the back of Elsa's dress ("the cold doesn't bother her anyway").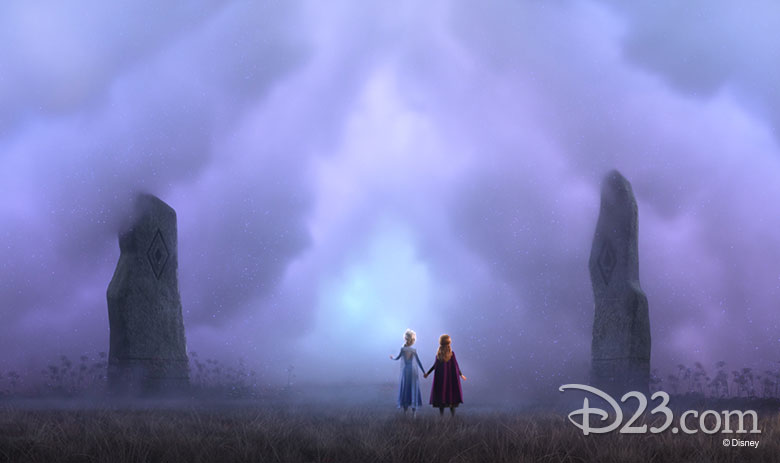 Eagle-eyed filmgoers may want to take in repeated viewings to discover symbols revealed during Elsa's big "Into the Unknown" sequence that are also carved into giant monoliths (reminiscent of England's Stonehenge) located at the entrance to the Enchanted Forrest. "These symbols are woven into the clothing of different characters and are meant to lead you on a journey throughout the movie," Lee explains.
So attentive to detail are these visual artists that all of the characters—both female and male—have lining inside the fabrics of their clothes. Elsa's is violet, whereas Anna's is magenta to match her shoes.
Visual development artist Griselda Sastrawinata-Lemay, who worked on Moana, oversaw Anna's look and equates her work to the "embroidery" costumers do to actual fabric in live-action films. "We make it by thread as if we were actually making it in real life," she says. "We even added a piece of embroidery with the Arendelle icon to one of Anna's costumes that can only be seen if her hair blows in the wind. I don't think anyone will ever see it but it's a nice detail I had to add."
There are additional Easter eggs to keep an eye out for. A Norwegian Fjord horse on a nightstand adjacent to Elsa's bed is included as a tease of the Nokk water horse Elsa will face off with later in the film. The horse is actually modeled after an actual treasured keepsake of art director David Womersley, who himself is an Easter egg. His likeness is in the face of one of two carved wooden men holding hammers above an Arendelle village door. The other? Production designer Mike Giaimo.
And here's an extra bonus Jennifer Lee offers D23 fans: Near the end of the film, some familiar characters from the first Frozen film will show up "in their own way."