By Craig Tomashoff
When the holiday season rolls around, there are certain things you just know you're going to have to deal with. At least one family member will wear a horrible sweater. Somehow, despite the fact that we all know better, someone will gift you with an inedible fruitcake. And it will take trips to at least three different stores to find that one toy you can't come home without.
Luckily, there is one stress-free tradition to look forward to this time of year: watching holiday-themed movies and shows. From an elf who just wants to be a dentist to a Christmas-stealing beast with garlic in his soul to the cheapskate who gets some ghostly houseguests, television is filled with films and specials that have become as familiar as eggnog and crowded mall parking lots.
This holiday season, Freeform is introducing three new films it hopes to add to the list of Christmas TV classics. As part of the network's annual 25 Days Of Christmas celebration, it will air:
Life-Size 2, a sequel to the original Life-Size from 2000, stars Tyra Banks as a toy doll who comes to life and Francia Raisa as the woman she is trying to help (airs December 2, 9 p.m. ET).
No Sleep 'Til Christmas, a romantic comedy starring real-life husband and wife Odette and Dave Annable as two insomniac strangers who can only fall asleep when next to each other (airs December 10, 9 p.m. ET).
The Truth About Christmas, the story of a political consultant (Kali Hawk) who is magically forced to speak nothing but the truth when visiting her politician boyfriend (Damon Dayoub) and his family during the holidays (November 25, 9 p.m. ET).
Throughout the 25 days leading up to Christmas, Freeform's schedule will also be stuffed with promotional spots featuring Shadowhunters star Isaiah Mustafa as "Freeform Santa." To gear up for all the festivities, we asked Mustafa and the stars of these new movies to describe the perfect ingredients when it comes to cooking up a classic holiday film.
CALLING ALL KIDS
A holiday movie isn't truly complete until there are some children who teach us how to appreciate the wonder of it all.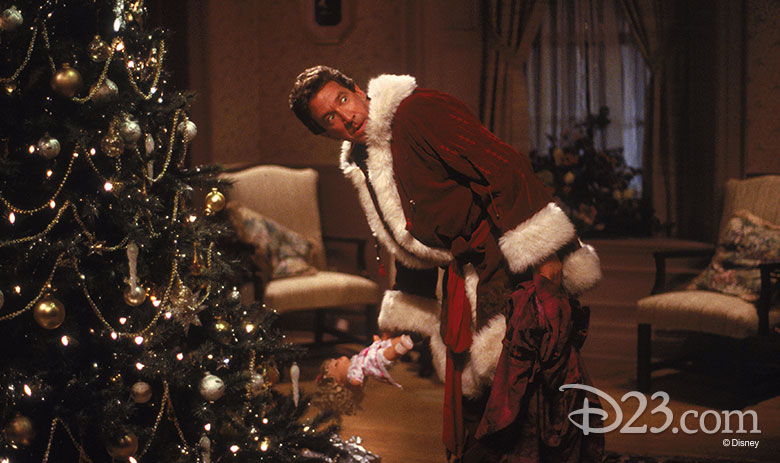 Francia Raisa
"I don't remember my childhood too well but one thing stands out… we'd watch The Santa Clause with Tim Allen, and all the sequels, over and over again during the holidays. It made you love the idea of your dad being Santa Claus, as well as get you thinking about the possibility of going to the North Pole and actually getting to be one of those kids. I think that was why we were so obsessed with that movie. Plus, my dad had a big belly just like Tim Allen did so there was that appeal too!"
TIMELY TRADITIONS
A classic holiday movie doesn't just become a viewing tradition for families. It should also celebrate the idea of having family traditions.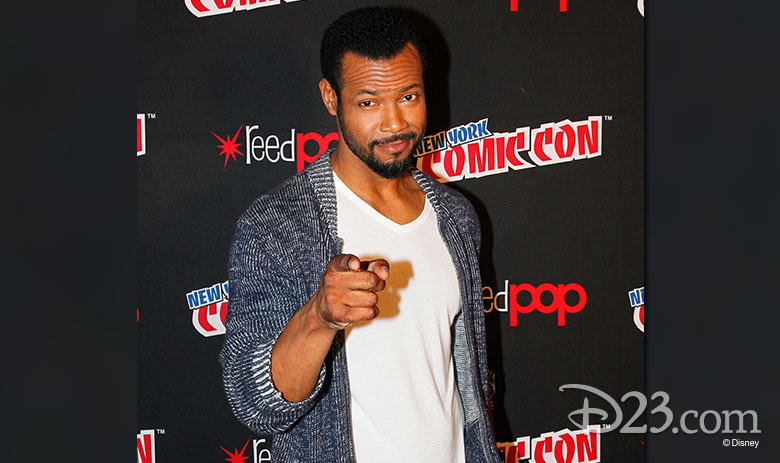 Mustafa
"Everybody has their own traditions so it's always fun to see other ones in these movies. We have our own in my family. For instance, everybody gets their stocking hung up, including my two dogs. However, we don't put any presents in theirs or in my daughter's because those stockings will just get torn down. My wife and I also have a tradition where we collect horrible ornaments for our tree. It's like the way other people like to collect ugly Christmas sweaters. We give each other one every yet. And we can't make them. We have to buy them."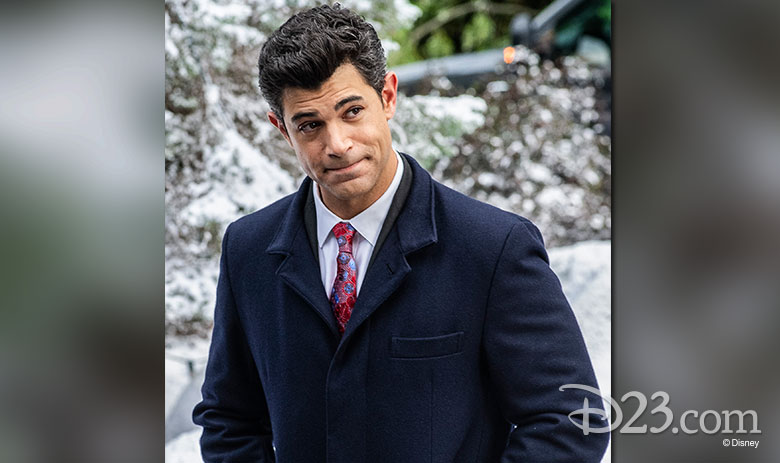 Damon Dayoub
"I bought everyone on the movie a pair of pajamas. It's something we do in my family. It's a different pair every year."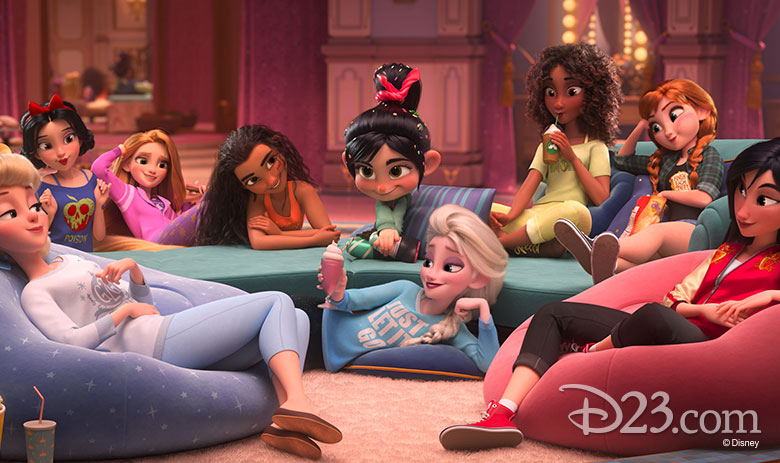 Kali Hawk
"That's his family's tradition. It's like a pajama cult with them. When they get together at Christmas, his parents make everyone wear these pajamas for, like, three days straight. They're the two-piece, flannel, button-up type. They're like slaves to these pajamas and that's how they celebrate Christmas."
ALL IN THE FAMILY
A great holiday movie needs to feel like a member of your family that you look forward hanging out with every Christmas season.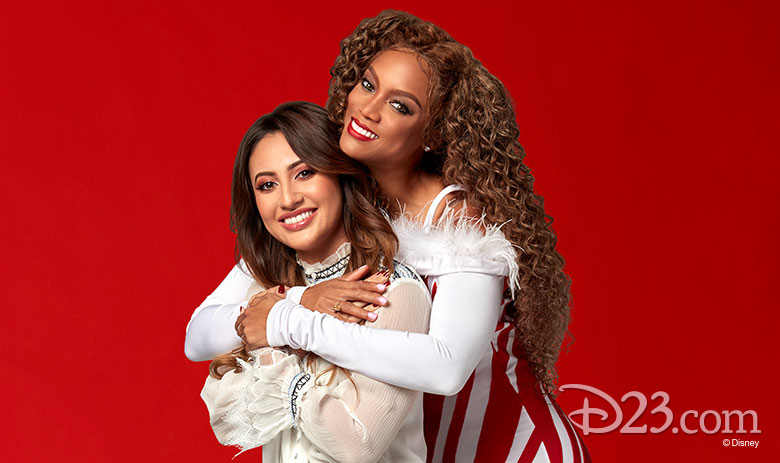 Tyra Banks
"Life-Size 2 is going to bring the whole family to the television, and that's very important for a Christmas movie. You want everyone to be able to sit down and watch a movie together, especially this time of year. And I think we appeal to the entire family because it's fun for kids and we also have a lot of those Pixar-style adult jokes that fly over the younger kids' understanding."
Odette Annable
"The essentials for any holiday movie are love, laughter, and a cozy vibe. You want these movies to have family and friends hanging out and cooking in the kitchen, which creates a warm feeling. Good holiday shows and films have that energy to them and our film brings all of that into it."
THE CHRISTMAS SONG(S)
To be truly memorable, a holiday film can't just be seen. It's got to be heard.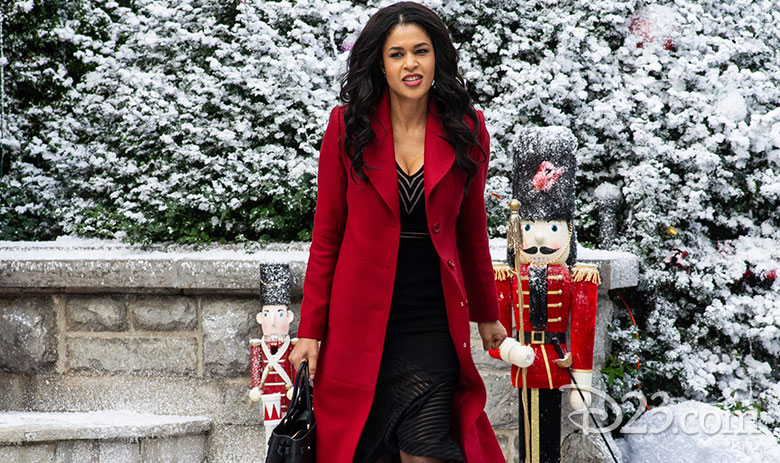 Hawk
"You need a song with some type of jingling bells somewhere."
Odette Annable
"You definitely have to have a good soundtrack. Holiday music in general always gets people going, but especially when it's part of a movie. I know during the holidays, we always have Mariah Carey's Christmas album on repeat all day every day."
Dave Annable
"I'll be honest, I'm the one hitting play on that during the holidays. We'll have dance parties in the kitchen. I think we max out at 25 plays a day."
Banks
"It's all about the music. A good movie leads with that, first the audio and then the visual. And the great thing is these Christmas songs keep getting redone by the artists of the moment and you can kind of get wrapped in them over and over again. The songs are timeless and I love that. They create nostalgia, giving you that warm and fuzzy feeling that's perfect for a holiday movie. I was actually going to change the music in a scene at the end of Life-Size 2 until one of the other producers said, 'Don't! Just trust me on this!' And she was right. We use a traditional kind of Christmas song and it really took me back to my childhood. I think it'll do the same when everyone else watches it."
SANTA, BABY!
What would any Christmas movie be without one very special guest star?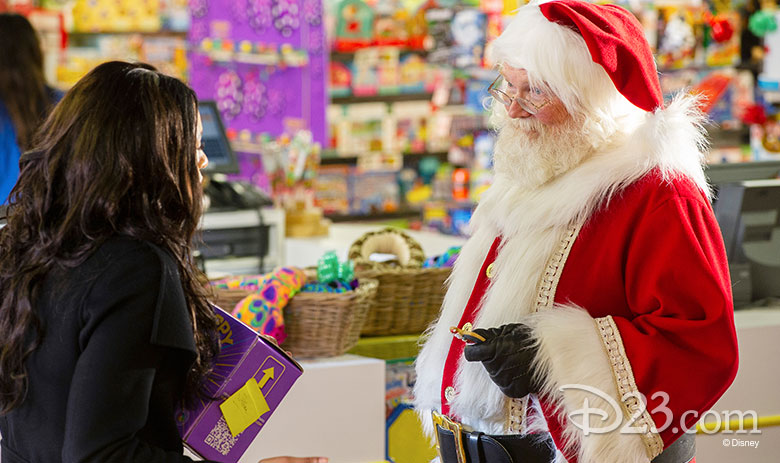 Mustafa
"Santa's got to make an appearance at some point in time." 
Dave Annable
"Santa's in our movie. In fact, we have this very fun scene in the movie where I dress as Santa and Odette is dressed as an elf. The scene calls for a kid to sit on my lap for a picture and we thought it'd be a perfect opportunity to really make it a family thing and get our kid, Charlie, in the movie. She's two years old. That idea lasted about 14 or 15 seconds. When she got on set, we had to give her to a stranger who would put her on my lap, and she started screaming. I think she was really saying, 'I'm good. I don't do movies. Call my agent.' Still, I think it'll be a really fun scene for people to watch."