By Nicole Nalty
Rogue One: A Star Wars Story is flying into theaters just a few days from now, and we're sure we'll be in a Force frenzy once we see the film Thursday night! If you're looking to get your Star Wars fix at Disney Parks and Resorts, look no further––Here are just a few ways to experience the galaxy far, far away.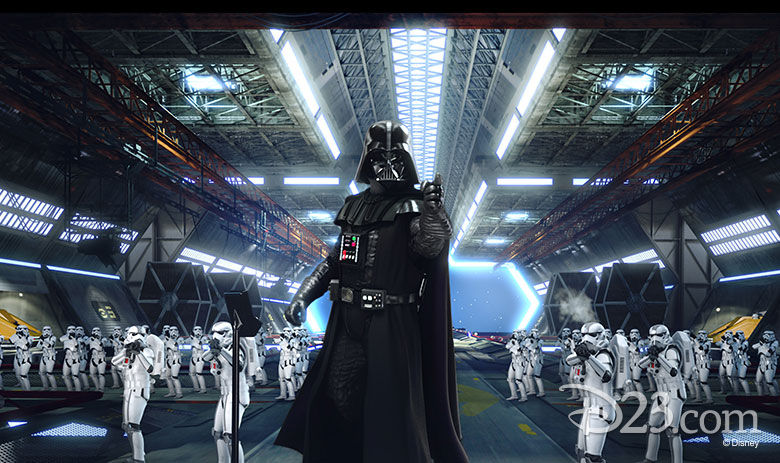 Star Tours—The Adventures Continue
The iconic attraction, celebrating its 30th anniversary next year, takes travelers on a thrilling and sometimes turbulent voyage through the Star Wars galaxy. The fearful C-3PO is your involuntary pilot on this unique adventure –– the many story combinations ensure that almost every voyage is different than the last! Just make sure you get the rebel spy to safety—and who knows? That could be you! You can experience this attraction at Disneyland park, Tokyo Disneyland, Disney's Hollywood Studios, and soon at Disneyland Paris, during its 25th anniversary celebration, beginning March 26, 2017.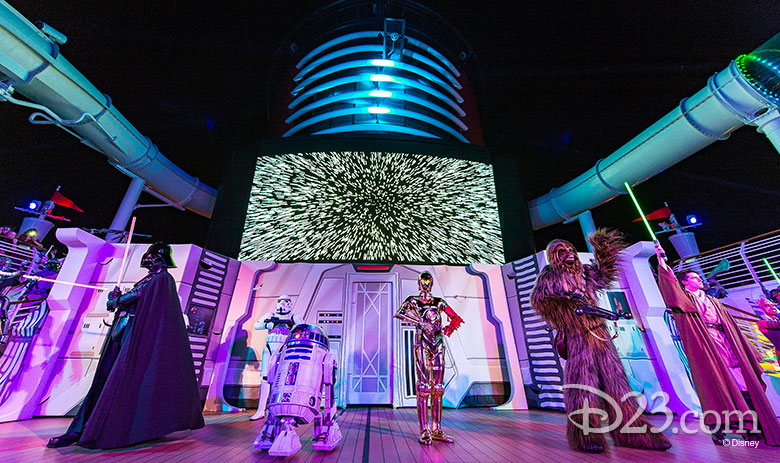 Star Wars Day at Sea
Sailing on the Disney Fantasy? Experience a Force-filled day on 15 sailings from early January through mid-April 2017. Meet favorite characters, learn the ways of the Jedi, enjoy a Star Wars deck party (complete with fireworks), and more.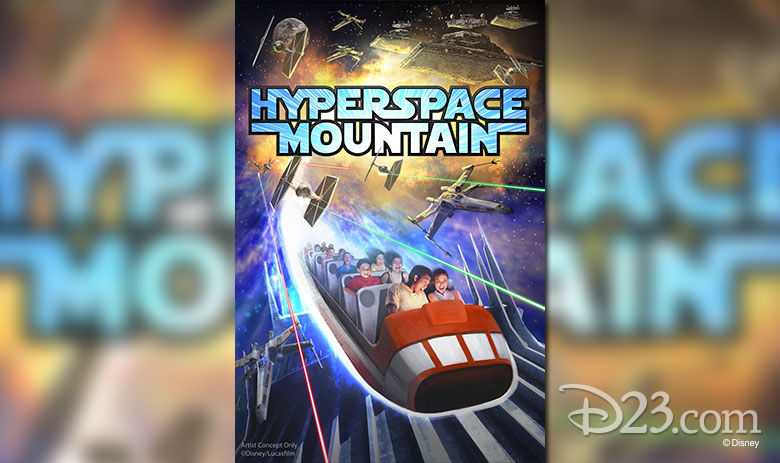 Launch into Hyperspace
The wildest ride in the galaxy is feeling the force with Hyperspace Mountain. The iconic score immediately immerses you in the Star Wars universe as you learn (from Admiral Ackbar, no less) that the Rebel Alliance needs your help! Blast through space and avoid those Imperial TIE fighters––it's a trap! You can launch into hyperspace at Disneyland park, and at Disneyland Paris during its 25th anniversary celebration.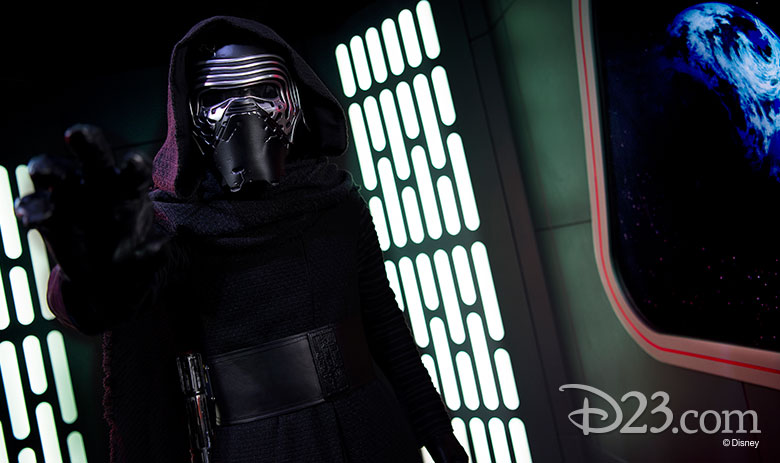 Encounter Favorite Characters
Meet Chewbacca and Kylo Ren at Star Wars Launch Bay and see Captain Phasma lead the March of the First Order at Disney's Hollywood Studios. On the west coast, you may find Chewbacca, Darth Vader, and Boba Fett awaiting your arrival in Star Wars Launch Bay at Disneyland park.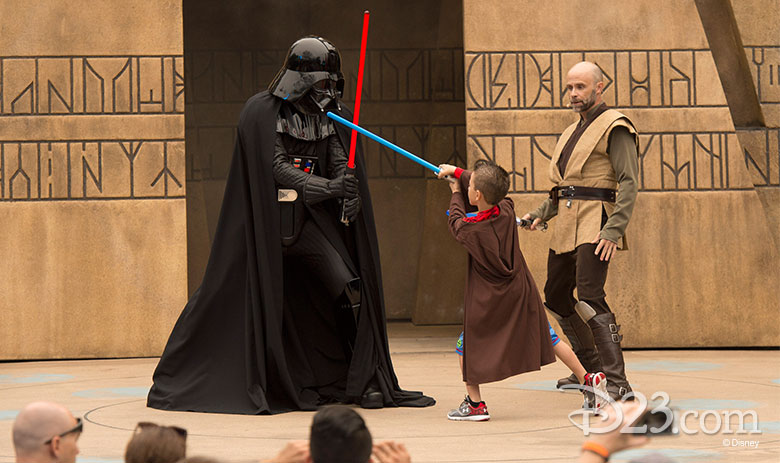 Become a Jedi
You may have joined the rebellion on Star Tours—The Adventures Continue, but it takes time and training to become a Jedi. Watch as young Padawans learn the ways of the Force, and even fight evil Sith like the Seventh Sister and Darth Vader at Disneyland park, Disney's Hollywood Studios, Disneyland Paris and Hong Kong Disneyland. You can even get inspiration from Luke Skywalker's journey in Star Wars: Path of the Jedi at Disneyland park and Disney's Hollywood Studios.