By Katie Strobel, Walt Disney Archives
We're continuing our Fantasia (1940) composer series by exploring the life and music of Amilcare Ponchielli and Paul Dukas.
"The Dance of the Hours" (Act III, Scene 2) from La Gioconda (1876), streaming now on Disney+
Amilcare Ponchielli (1834-1886)
Fantasia: 01:36:10-01:49:19
The Sorcerer's Apprentice (1897), streaming now on Disney+
Paul Dukas (1865-1935)
Fantasia: 00:28:48-00:39:06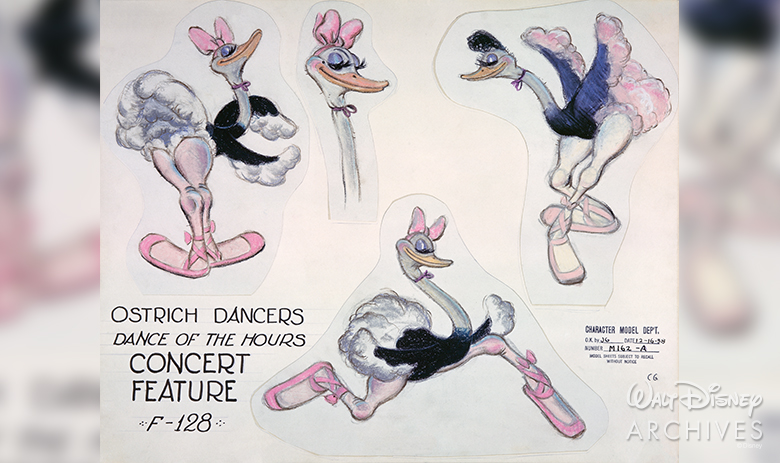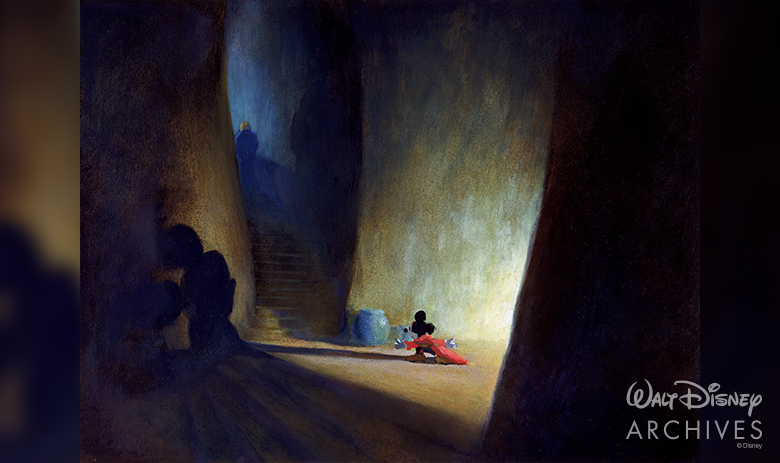 Amilcare Ponchielli, in the second half of the 19th century, ranked amongst the most admired Italian opera composers such as Verdi and Puccini, now superstars of the Italian opera world. In fact, Puccini was one of Ponchielli's students at the Milan Conservatory where he taught composition! But Ponchielli's name has not stood the test of time as the others' have.
However, thanks in great part to Fantasia (1940), we know of Ponchielli's composition "Dance of the Hours," which symbolizes the conflict between darkness and light. The music we all know and love from the segment of dancing ostriches, elephants, hippos, and alligators is specifically Act III, Scene 2 from Ponchielli's opera La Gioconda (1876). "Dance of the Hours" was originally a ballet interlude; however, it became more popular than the entire opera itself!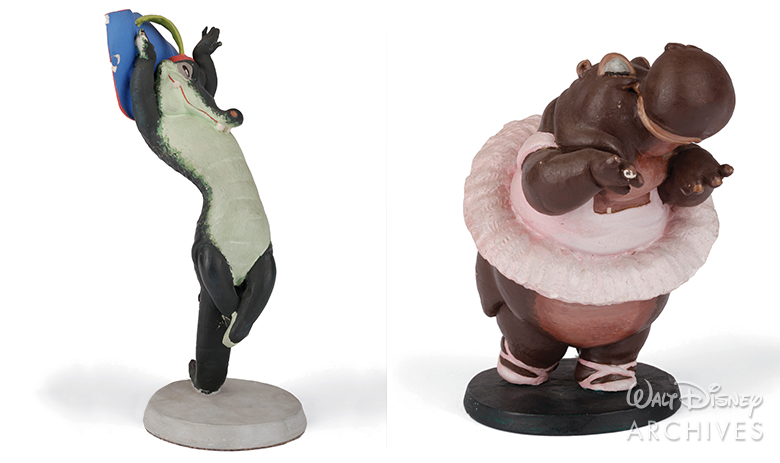 Like Ponchielli, we may not know the name Paul Dukas were it not for the starring role of Mickey Mouse as the Sorcerer's Apprentice in Fantasia (1940). Dukas was born into a musical family, studying, and eventually teaching, at the Paris Conservatoire. He was also a music critic and an editor of early French music. Dukas may not have gained much great international fame because he stuck to more established forms of composition without developing a strong style of his own. Plus, he was very critical of himself and destroyed much of his own work!
When it comes to The Sorcerer's Apprentice, Dukas was a bit of a one-hit wonder. Similar to Mussorgsky's St. John's Night on the Bare Mountain, Dukas wrote The Sorcerer's Apprentice as a tone poem, a symphonic and descriptive one-movement musical piece. The work is based on a poem of the same name by Johann Wolfgang von Goethe, and through musical themes, orchestration, and rhythm, Dukas gives the listener a clear picture of a sorcerer, a sorcerer's apprentice, and the enchantment of brooms.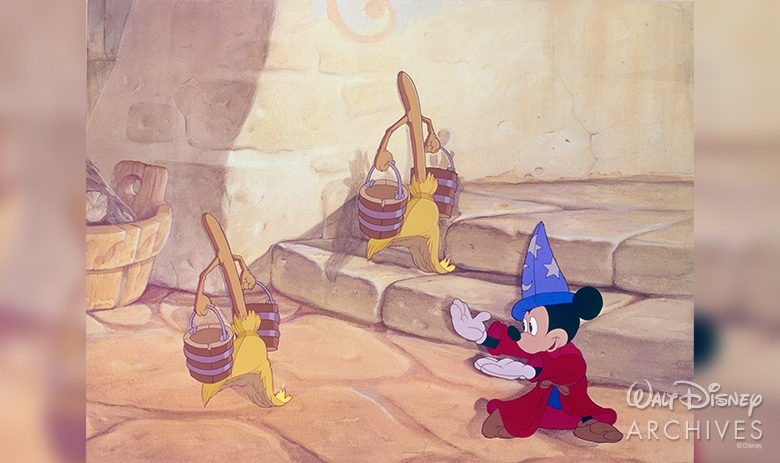 So where else can you see (or hear) Dukas' The Sorcerer's Apprentice? Check out Fantasia and Fantasia/2000 streaming now on Disney+, and the Walt Disney Records album below. Be sure to check back for our spotlight look at Pyotr Tchaikovsky!
Fantasia/2000 (2000), streaming now on Disney+
The Legacy Collection: Disneyland
Did You Know? La Gioconda ("The Joyful One") is also the Italian title of a famous painting by Leonardo da Vinci: the Mona Lisa!
In case you missed it, check out our spotlight look at Modest Mussorgsky!