By Tyler Slater
On the afternoon of July 18, an intimate group of D23 Gold and Gold Family Members had the rare opportunity to discover the magic of inking and painting at The Walt Disney Studios.
As part of the D23 Behind-the-Scenes Experience series, guests enjoyed a demonstration on how Disney animated films like Dumbo (1941), One Hundred and One Dalmatians (1961), and The Little Mermaid (1989) came into the wonderful world of color. While the legendary tradition is no longer used in filmmaking, a small team of dedicated artists continues the legacy of the Ink and Paint Department today.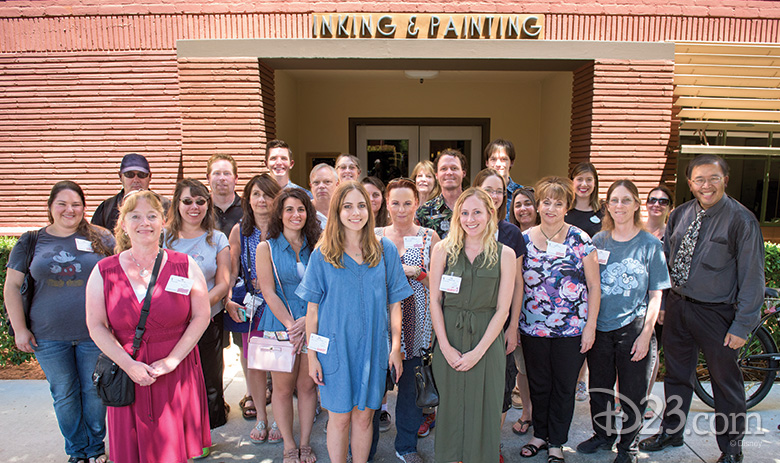 Highlights of the tour included a full walkthrough and demonstration of the historic Xerography machine created by Ub Iwerks and the Xerox team to help streamline and expedite the process of animation. Guests also spent time in the paint room surrounded by the vibrant bottles that brought beloved Disney characters to life! Everyone in the group was especially giddy to take a peek at Disney's secret color palette created originally for details like Ariel's green fin or the Beast's blue jacket.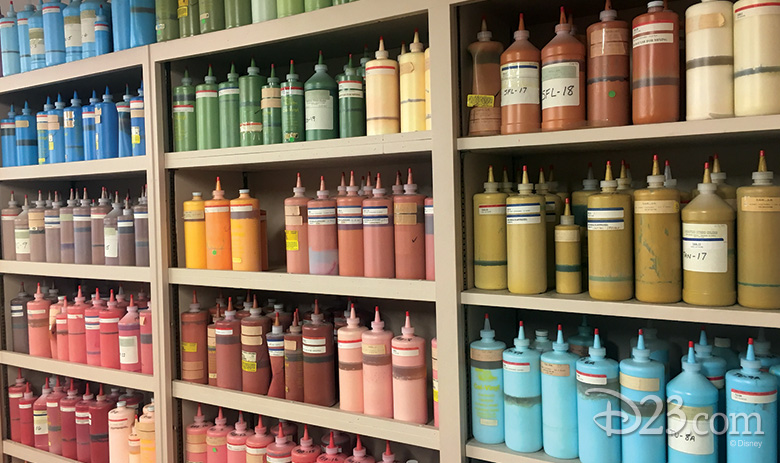 Following the tour, D23 Members were joined by author and historian Mindy Johnson and legendary artist Carmen Sanderson for an afternoon tea and a historical presentation on the Ink and Paint Department. During the intimate time, guests discovered what it was like to work at the Disney Studio as an ink and paint artist. From Alice and Wonderland (1951) to Sleeping Beauty (1959), Mindy and Carmen shared stories that attendees will cherish long after this special day.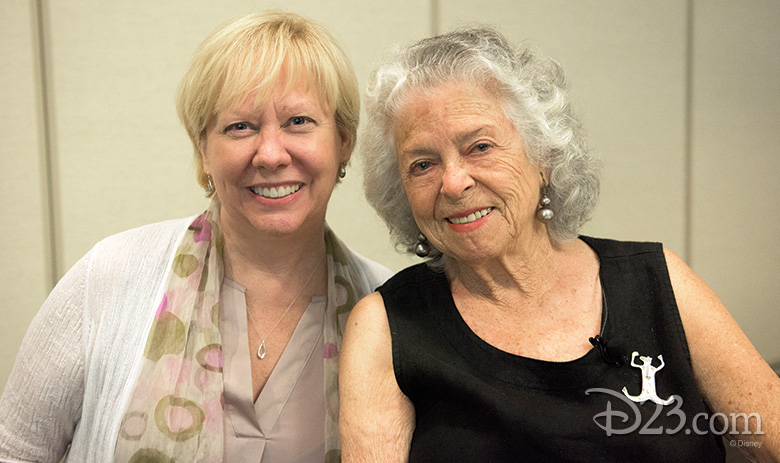 Before departing, each member received an incredibly rare gift: an exclusive cel of a line drawing produced on the historic Xerography machine! To add a little extra pixie dust, the cel was chosen to celebrate the 75th anniversary of Dumbo.
Be sure to stay tuned to our Upcoming Events page to never miss a moment of magic.