By D23 Team
Everyone has a favorite Disney movie––some of us have more than one!––and that's one of the reasons why we've always loved Disney Movies Anywhere, which has allowed us to watch our favorites, well, anywhere.
Now, Disney fans can enjoy Disney movies and more with Movies Anywhere––a new hub for your favorite films. The new (free!) app will link together your Amazon Video, Google Play, iTunes, and/or Vudu accounts so all of your films are in one place, and you can watch them from anywhere, including on Amazon Fire devices, Android devices and Android TV, Apple TV, Chromecast, iPhone, iPad and iPod touch, Roku devices and even from your browser.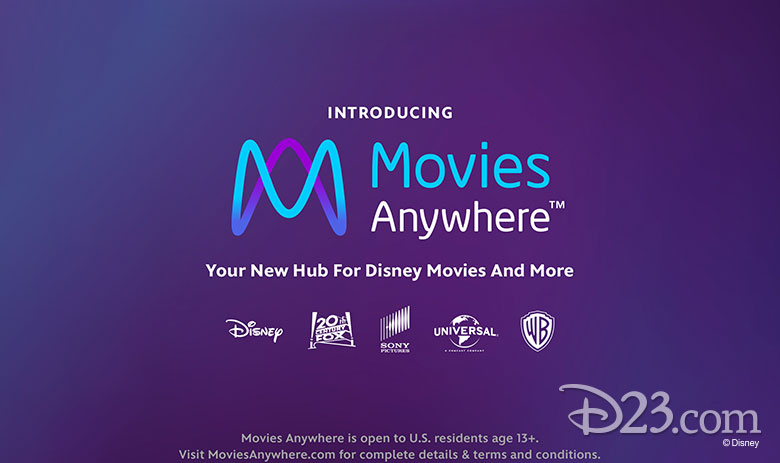 If you've already started your Disney Movies Anywhere collection, you can continue to enjoy your films for a limited time before Disney Movies Anywhere closes, and you can easily transfer your collection over to Movies Anywhere now, where you can start adding more favorites from Disney and more to your digital film library.
Head over to MoviesAnywhere.com for more information––Happy watching!