By the D23 Team
As the exclusive entertainment sponsor of the 2022 ESSENCE Festival of Culture™ held in New Orleans from June 30-July 3, Disney was a major presence all weekend long. From can't-miss presentations to highly anticipated announcements, Disney fans enjoyed an abundance of magical moments. Worried you might have missed something? Never fear! We've rounded up highlights from ESSENCE Fest panels, presentations, announcements, and more from across the worlds of Disney.
ESSENCE Fest Made Its Livestreaming Debut on Hulu
For fans unable to attend the event, select ESSENCE Fest performances and programming were made available on Hulu, the official livestreaming destination for the 2022 festival. This was the first time that ESSENCE has made programming available via livestream, which included live music performances by Janet Jackson, New Edition, and more.
For those who were celebrating in-person, Hulu created an immersive experience, The Rink @ The Hulu Motel, a roller-skating rink with interactive touchpoints, giveaways, and content-themed bites and drinks.
Tiana's Bayou Adventure Begins in 2024
Highly anticipated details about the Princess and the Frog-themed reimagining of Splash Mountain at Walt Disney World and Disneyland Resort were announced over the weekend. Disney Parks announced that the new attraction will be named Tiana's Bayou Adventure and will open in late 2024 at both resorts! Read more about it here, and check out the video below to see more from Walt Disney Imagineering's research trip to New Orleans for the upcoming attraction:
Dino-Mite News on Moon Girl and Devil Dinosaur
Being a 13-year-old super genius is hard enough but try being a girl genius with a mental connection to your dinosaur best friend! That's what Lunella Lafayette (aka Moon Girl) deals with on a day-to-day basis in the upcoming animated series Moon Girl and Devil Dinosaur, set to premiere in 2023 on Disney+ and Disney Channel. ESSENCE Fest showcased this action-packed series at a special panel on Friday, July 1, where Disney revealed that multi-instrumentalist, songwriter, and producer Saadiq will lead the songwriting and musical underscore. Check out a special featurette on his music in the series here: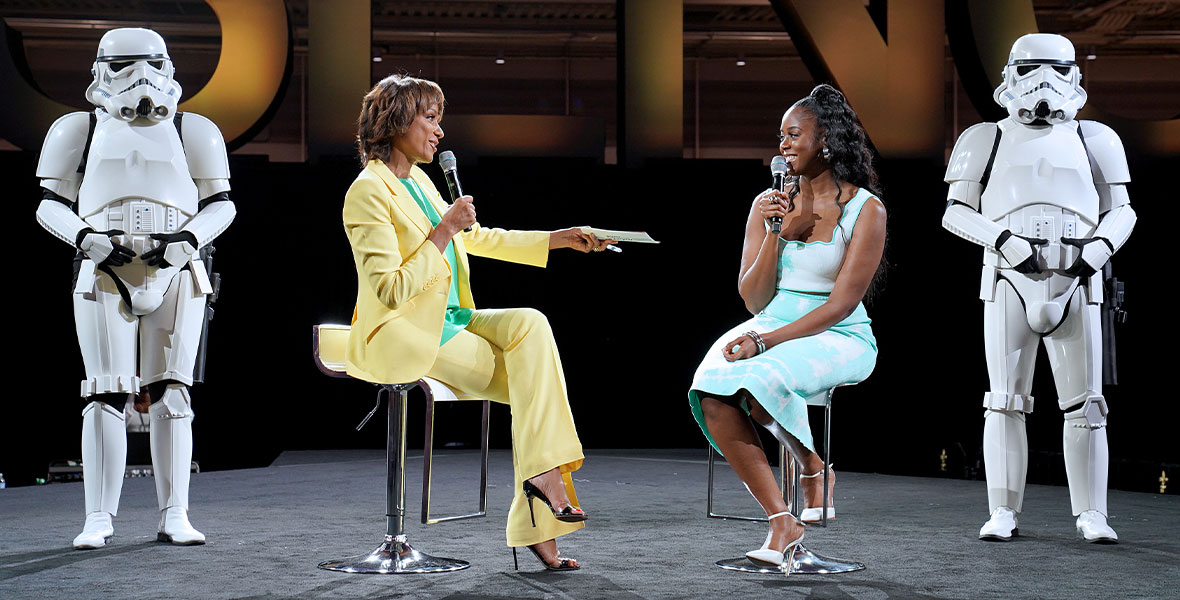 Moses Ingram on Obi-Wan Kenobi
When you have the power of the Galactic Empire behind you, the only option is to make a dramatic entrance… At least, that's the philosophy Moses Ingram applied when she entered her panel flanked by stormtroopers. Answering questions about her character Inquisitor Reva, the "Third Sister" from the Disney+ Original Obi-Wan Kenobi, Ingram discussed her work on the series and the power of Black Joy.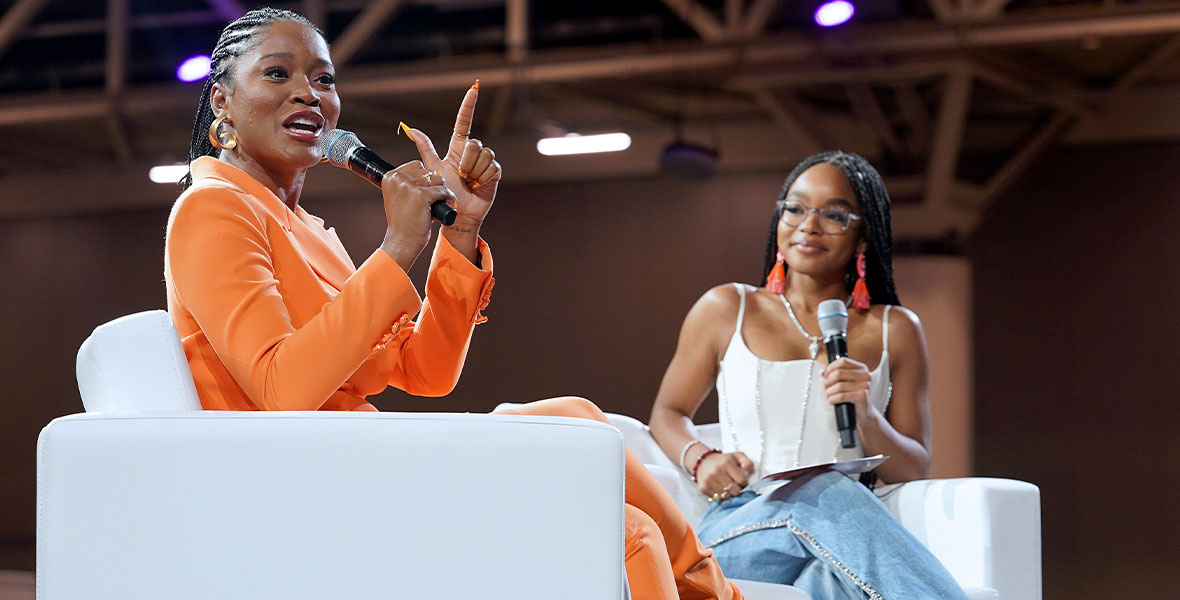 "Out of this World" Moments with Keke Palmer
Things got galactically good on Friday when Keke Palmer participated in "An Out of this World Conversation" to discuss her voice work as Izzy in Disney and Pixar's Lightyear, which is currently in theaters. Palmer's character is part of a team of ambitious Space Ranger recruits who help Buzz Lightyear escape a hostile planet so he can return home to Earth—if they can get past Zurg and his army of ruthless robots first.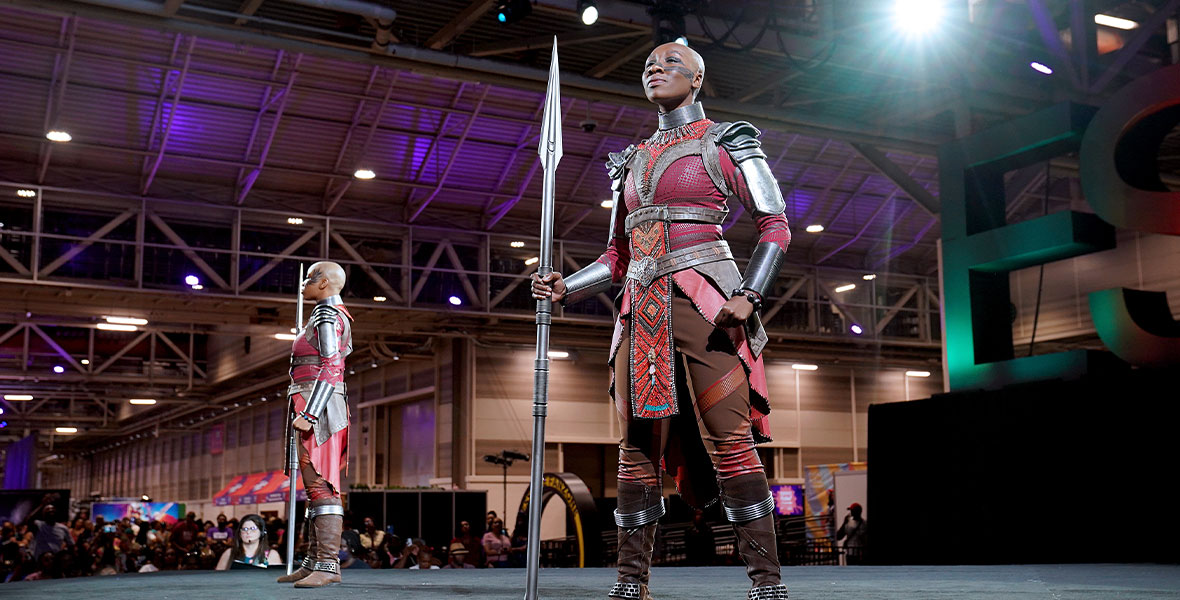 Welcome Back to Wakanda
This fall, Marvel returns to the world of Wakanda with the follow-up to the smash-hit Black Panther with Black Panther: Wakanda Forever. To celebrate this highly anticipated sequel, ESSENCE Fest wowed attendees on Saturday with a special performance of "Warriors of Wakanda: The Discipline of the Dora Milaje," showcasing the skill and bravery of Wakanda's elite team of female warriors.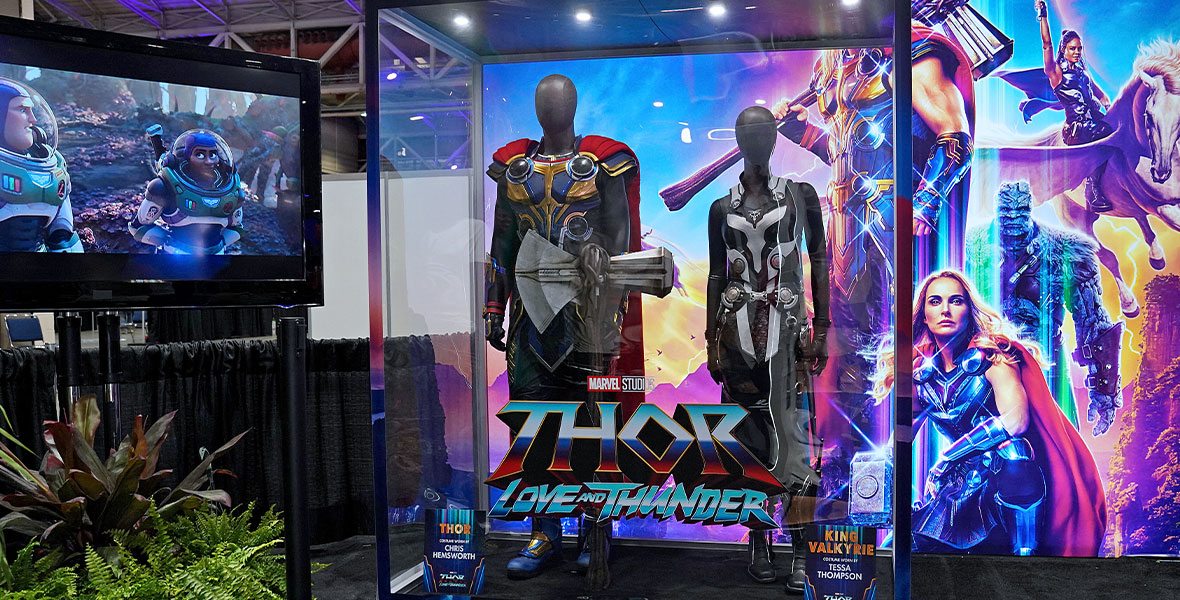 And So Much More!
That's not all the fun for Disney fans experienced at ESSENCE Fest! Attendees enjoyed panels and presentations from Thor: Love and Thunder, Avatar: The Way of the Water, The Proud Family: Louder and Prouder, the upcoming film Haunted Mansion (2023), Abbott Elementary, Rise, and so much more beloved and soon-to-be-beloved content from the worlds of Disney.
Plus—Supporting the Next Generation of Black Storytellers
While current and upcoming stories from the World of Disney were featured throughout ESSENCE Festival, The Walt Disney Company announced the creation of the Disney Storytellers Fund at Howard University. The multiyear program will create opportunities for historically underrepresented students to have future careers as storytellers in media and entertainment. The initiative will provide stipends over a five-year period for student projects focused on storytelling across media, including: animation, digital design, journalism, live action, performing arts, product design, visual design, virtual reality, and more. Disney will also provide access to speakers, mentors, and internships to help further their future careers in entertainment.