Anyone who's been to a Disney Park on a rainy day knows that a little drizzle doesn't have to spoil a magical Disney day,
. . . and the world premiere of Cinderella in Hollywood last night was no exception!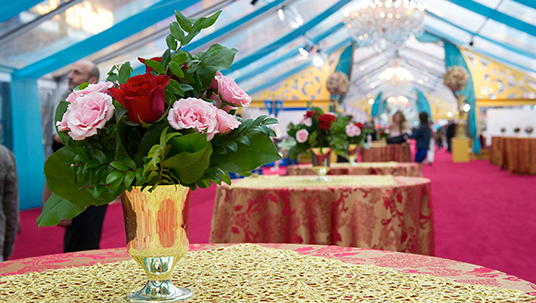 A beautiful transparent tent was set up right in the middle of Hollywood Boulevard, and decked out with chandeliers, opulent decorations, and, of course, a red carpet!
D23 was there to capture it all.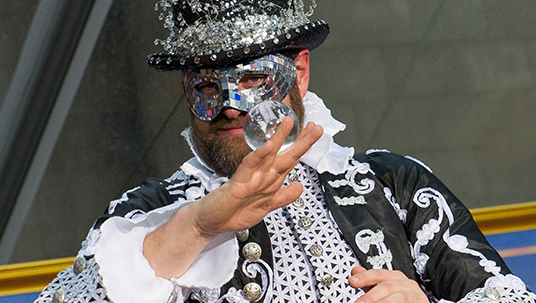 Revelers on stilts entertained the crowd as the ball began, and trumpeters even heralded the arrival of the film's stars!

Not everyone was a happy party guest… even Cinderella can't make Grumpy Cat believe in happy endings!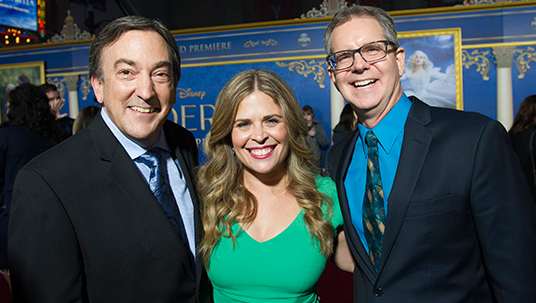 Peter Del Vecho, Jennifer Lee, and Chris Buck, the producer and directors of Frozen Fever, promised surprises, cameos, and, of course, new dresses in the upcoming short, which you can see exclusively before Cinderella on March 13.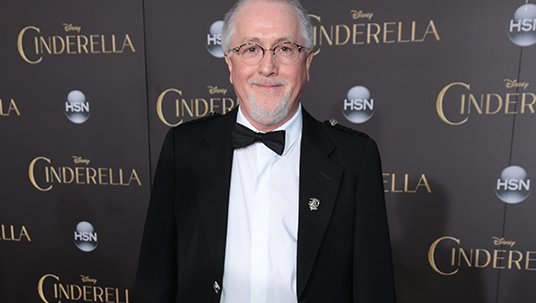 Composer Patrick Doyle, who also wrote the score for Brave, told us his favorite Disney score (that he didn't compose) is Fantasia! It was the first movie he saw as a child growing up in Scotland.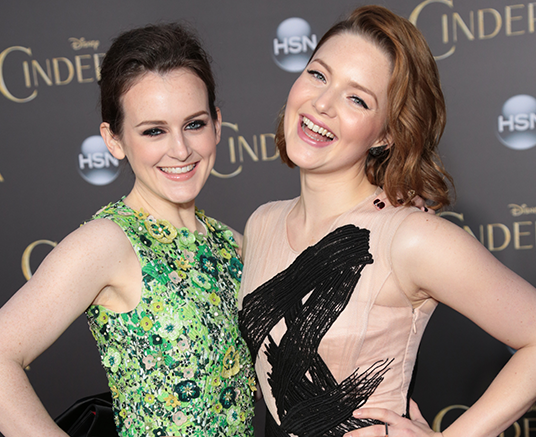 These stepsisters are anything but ugly! Sophie McShera (Drizella) and Holliday Grainger (Anastasia) share a laugh on the red carpet.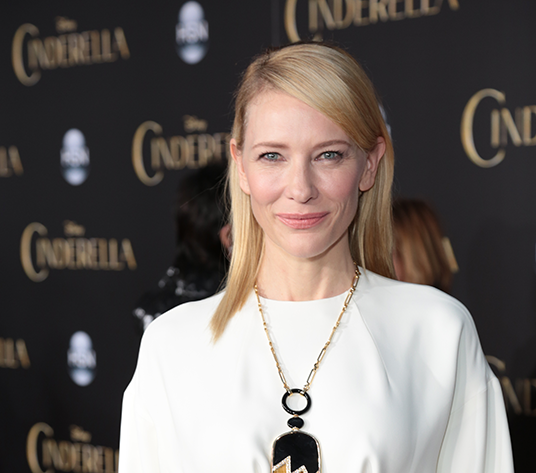 Cate Blanchett (Lady Tremaine) looked wickedly stylish as she arrived at the premiere.

Richard Madden (The Prince) and Lily James (Cinderella) reunited on the red carpet.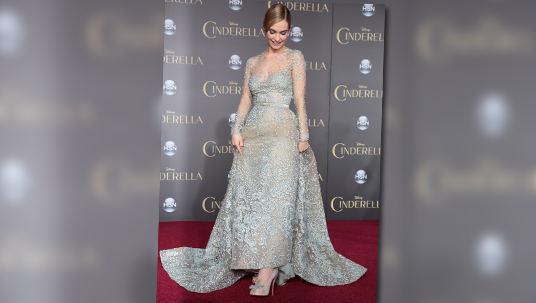 Under her beautiful ball gown, Lily revealed her real-life glass slippers (made by Christian Louboutin).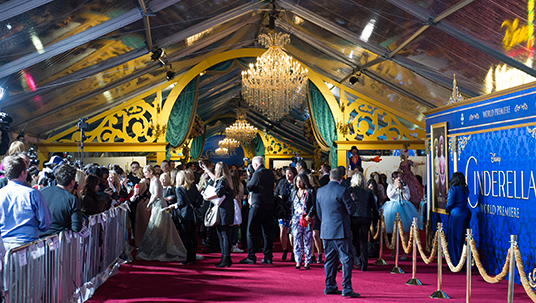 As we left, we got a glimpse of all the cameras, people, and excitement around Lily. She really is finding out what it's like to be a Disney Princess!
For even more photos and videos, check out our Facebook, Twitter, and Instagram pages! And see Cinderella in theaters beginning March 13, 2015.