By Beth Deitchman
Disney•Pixar Toy Story Land has officially begun to take guests to infinity and beyond at Shanghai Disney Resort. Shanghai Disneyland's seventh land made its debut today, following a kinetic opening moment during an unforgettable grand opening ceremony. The new land marks the first major expansion at Shanghai Disney Resort since it opened in 2016.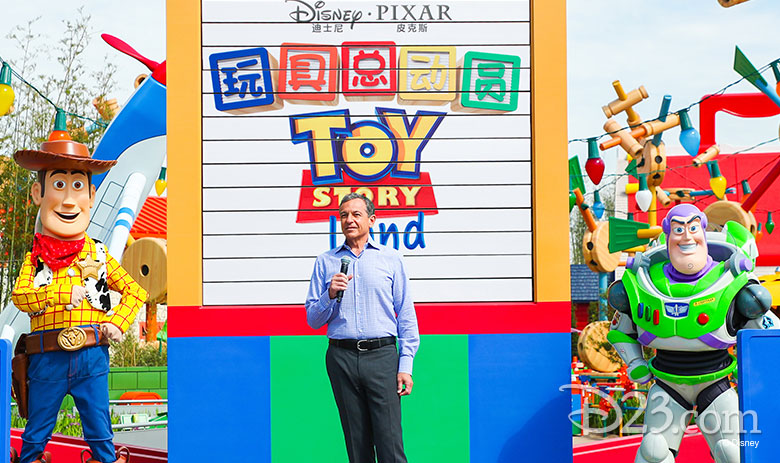 "We're incredibly proud of the success of this one-of-a-kind, world-class destination, and we are thrilled to give our Chinese guests even more to explore and enjoy at the resort with the addition of a spectacular new land based on Pixar's beloved Toy Story characters," said Disney Chairman and CEO Bob Iger at today's special event.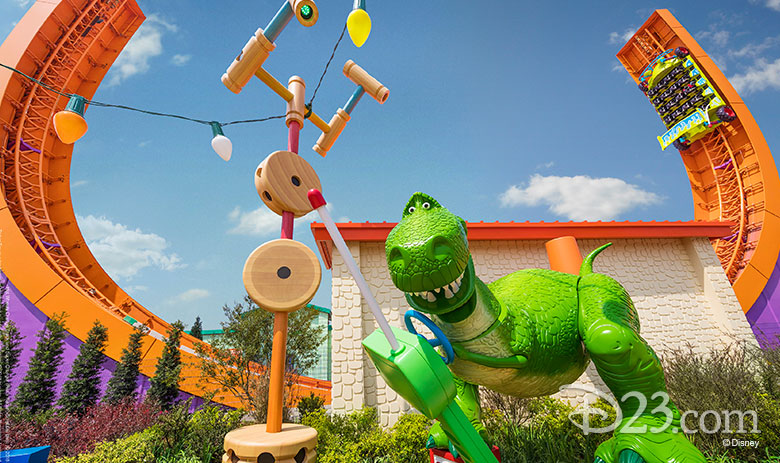 Guests become "honorary toys" when they walk through the immersive new land and feel as if they've shrunk down to the size of a toy. Disney•Pixar Toy Story Land features three new attractions: Slinky Dog Spin, which takes guests on a whirlwind adventure as the beloved Slinky chases his own tail; Rex's Racer, a thrilling ride on a U-shaped track; and Woody's Roundup, which swings guests around in their carts for a rip-roaring square dance. Meet and greet characters at the Meeting Post, and enjoy immersive shopping and dining experiences at Al's Toy Barn and Toy Box Café.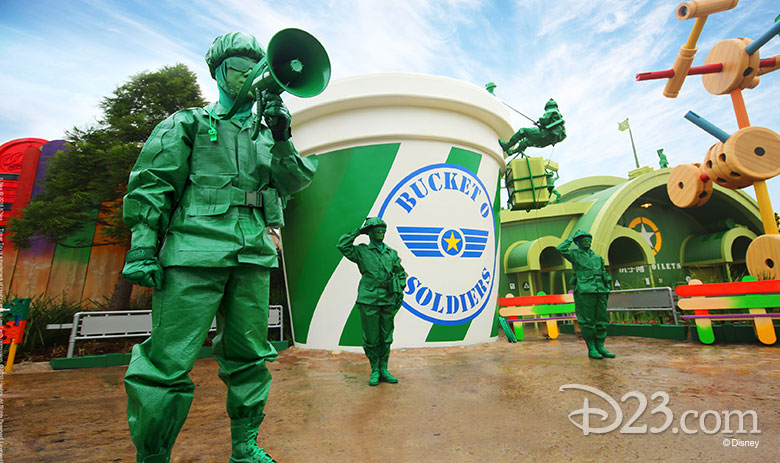 It's a "Year of Pixar" at Disney Parks around the world. Pixar Fest is underway at the Disneyland Resort and continues through September 3; and the resort is also gearing up for the opening of Pixar Pier at Disney California Adventure park this summer. Walt Disney World debuts its own Toy Story Land at Disney's Hollywood Studios beginning June 30. Let's hear it for the toys!