By D23 Team
Black Friday is on! That's right, after a turkey-filled Thanksgiving Day with your family and friends, the holiday shopping season swings into full gear this Friday. But it doesn't have to be a headache. You can pick up all the best new Disney-inspired gifts, ornaments, and collectibles without leaving the comfort of home. Stay warm and snug and avoid the crush of the crowds by browsing Shopdisney.com for up to 60 percent off on Black Friday.
And don't forget the special discount for D23 Gold Members, which is good for 15 percent off purchases of $65 or more.
With so much to choose from, we decided to help you out by picking 11 items that struck our fancy—and we think they'll strike yours, too.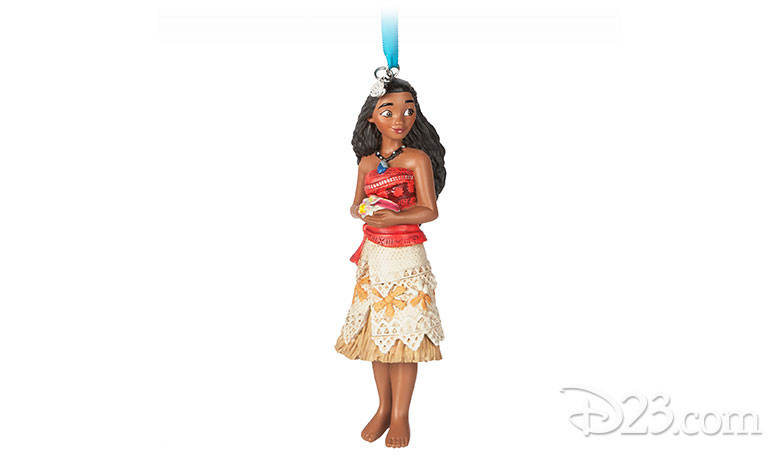 1. Moana Sketchbook Ornament
Wishing you were somewhere tropical this Christmas? Forget about the cold by hanging the Moana Sketchbook ornament on your tree and dreaming of how far you'll go! It's part of the Disney Princess Sketchbook Ornament Collection.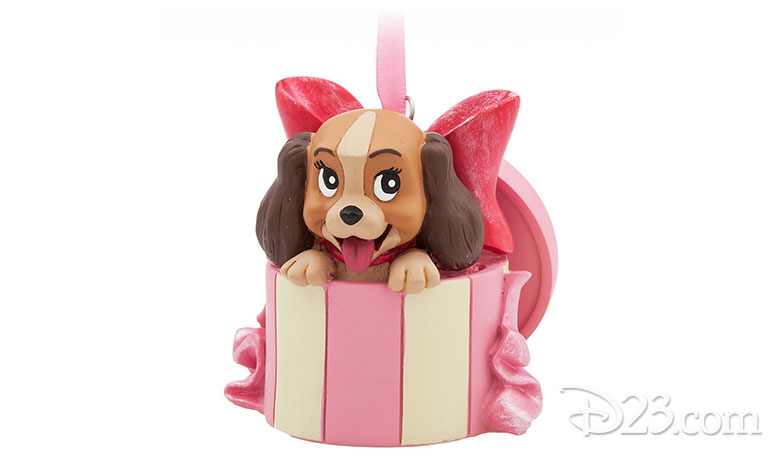 2. Lady Sketchbook Ornament
Based on the beloved animated classic Lady and the Tramp, this ornament depicts the wonderful first Christmas shared by Jim Dear and Darling, when he gave her this precious little pup as a gift. Darling loved it, and so do we! We bet you will, too.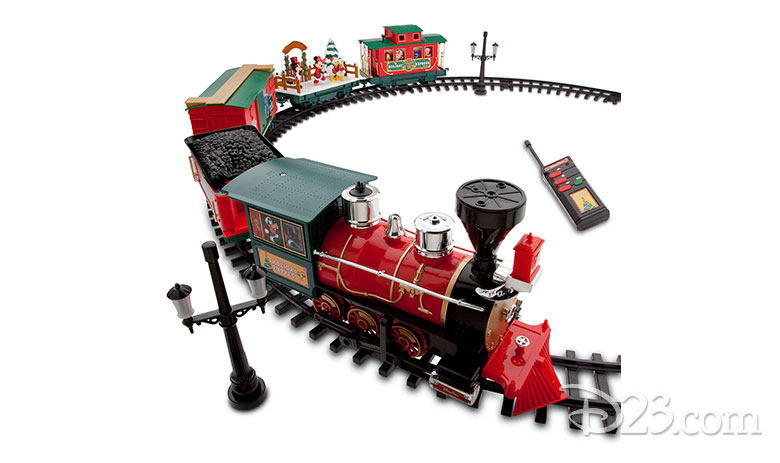 3. Disney Parks Christmas Train Set
Walt Disney loved trains—so much so, that he built a miniature railroad in his backyard. You don't have to go to that extreme to have your own train set this Christmas, though. Mickey and friends are among the passengers on this festive remote-controlled toy train set with 20 feet of track. All aboard!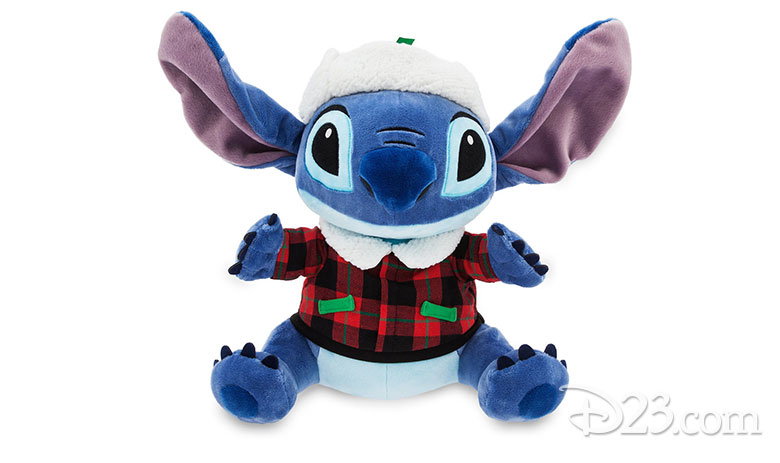 4. Stitch Holiday Plush – Medium – 12-inch
Stitch will be "blue, blue, blue" without you—so take home everyone's favorite Hawai'i-loving, Elvis-singing space alien—complete with his plaid jacket and hat with furry trim. And even though he's usually on Santa's naughty list, that doesn't mean he can't bring you some good cheer this holiday season.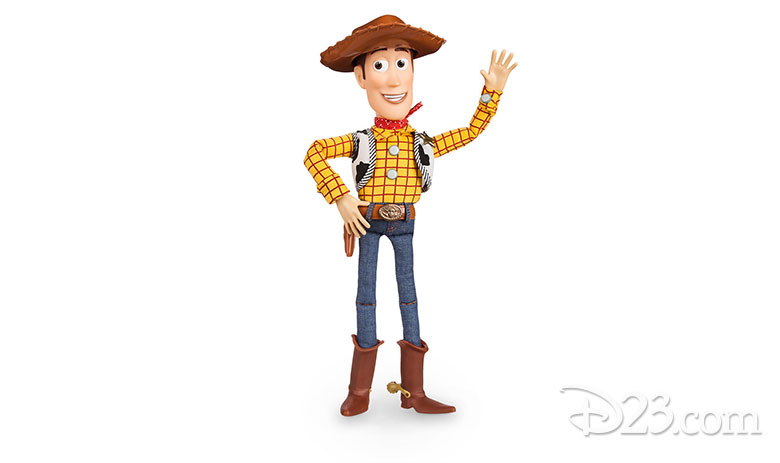 5. Woody Talking Figure
What better way to welcome all your new holiday toys than with a Woody Talking Figure? At 16 inches tall, Woody comes with more than 30 signature phrases and his trademark cowboy hat. He's sure to be a favorite of all the little cowboys or girls in your home. Giddy up!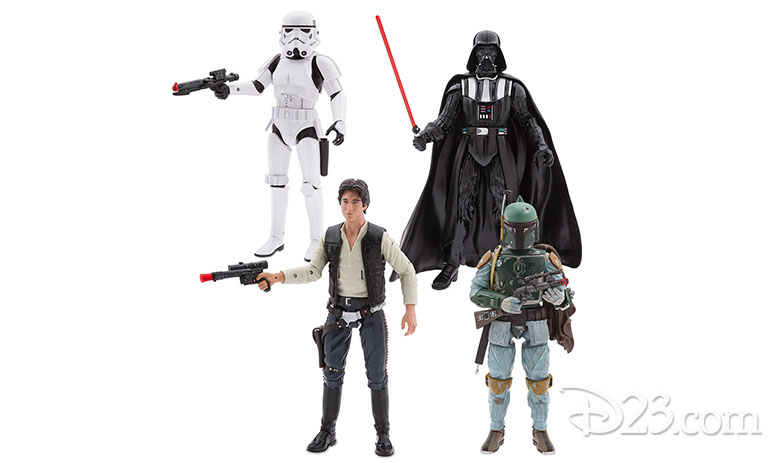 6. Star Wars Talking Action Figure Gift Set
Han Solo faces off against Darth Vader, Boba Fett, and a Stormtrooper in this epic set of four talking action figures based on the original Star Wars trilogy. Using sound effects, film phrases, and light-up features, these highly detailed figures are ready for action under your tree this year, or maybe a little peace on earth—or anywhere else in the galaxy!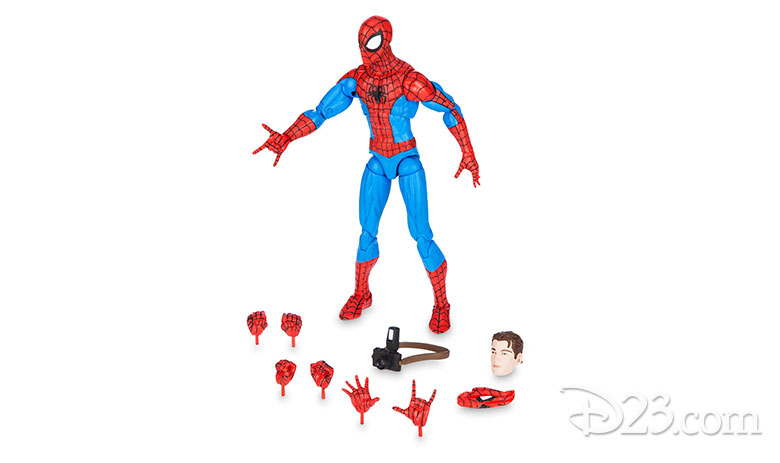 7. Spider-Man Action Figure
Don't let the bad guys ruin your holiday—solve crimes with your very own friendly neighborhood Spider-Man action figure. He comes with interchangeable parts and can be switched into Peter Parker, his alter-ego photographer. So whether he's working for the newspaper or fighting criminals, this Spider-Man is ready for action.
8. Remote Control Deluxe BB-8 – Star Wars: The Force Awakens
BB-8 is back! With a brand-new Star Wars film in theaters this December, the roly-poly astromech droid with a great big heart is ready to come home with you. Using a remote control that lights up, you can get him to perform authentic BB-8 movements as seen in the film, with a head that balances itself on a spherical body as it rolls.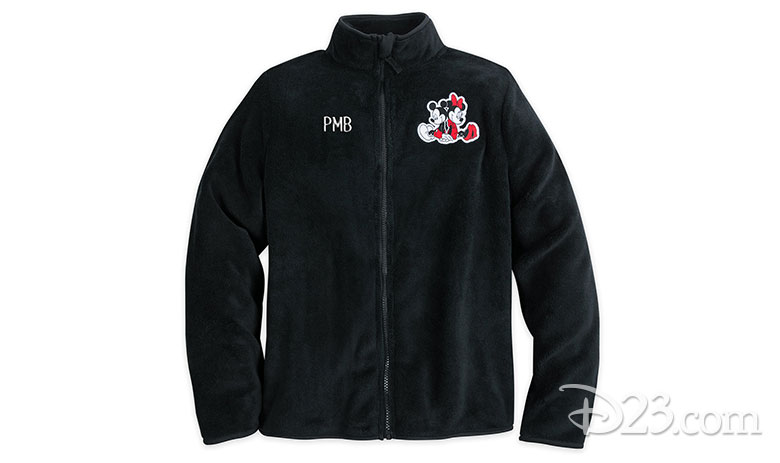 9. Mickey and Minnie Mouse Fleece Jacket For Women – Personalizable
Warm up with your favorite Disney characters in this Mickey and Minnie plush fleece jacket featuring embroidered applique and a full-zip front. And in addition to Mickey and Minnie on the front, you can also add three initials to personalize it. It's the perfect holiday gift for that special Mickey-and-Minnie fan in your life (or yourself).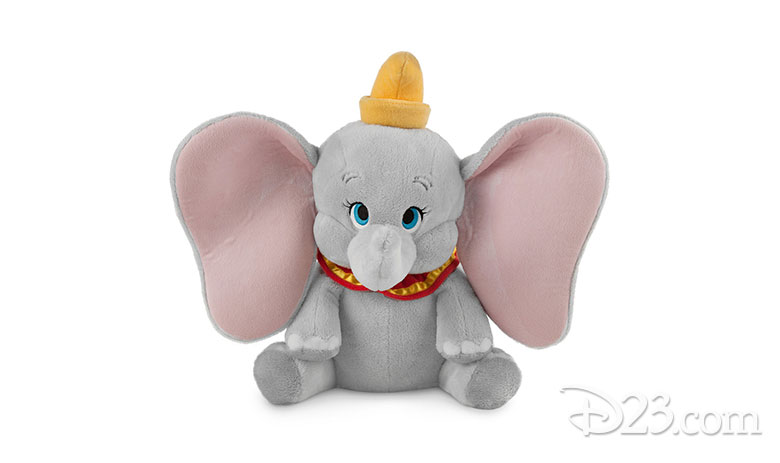 10. Dumbo Plush – Medium
Don't just fly—soar with this fluffy, huggable Dumbo plush who wants to land under your tree this Christmas. Wearing his circus costume, this baby elephant's oversized ears aren't something to laugh at—they're something to love!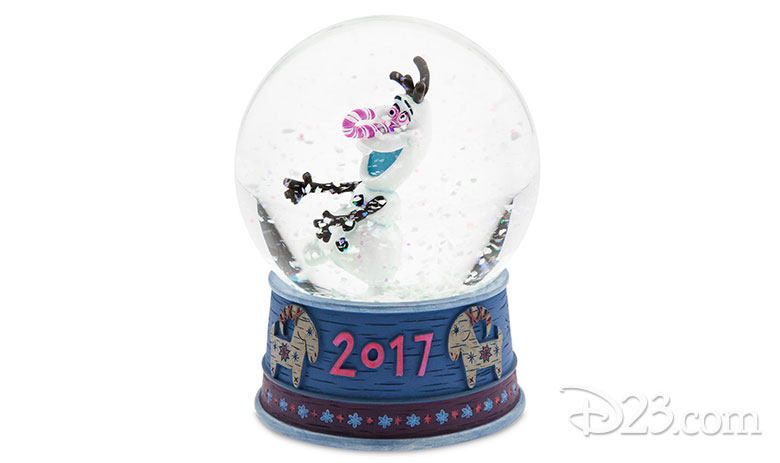 11. Olaf's Frozen Adventure Snow Globe
Celebrate Olaf's new short film this holiday season with a keepsake globe featuring the whimsical snow man dancing for joy in a sprinkling of snowflakes. Fans of the film will treasure this beautifully crafted piece for many Christmases to come and will never want to let it go.
These items are just the beginning of what you can find on the shopDisney.com Black Friday sale. And D23 Gold Members, make sure to take advantage of your discount. Happy shopping!
Happy shopping!