By Courtney Potter
New Series Choir Coming Soon to Disney+
The inside story of the Detroit Youth Choir (DYC)—known for their moving, motivational turn on America's Got Talent (AGT)—is coming to Disney+. Produced by Blumhouse Television in their first original series for the streaming service, Choir is inspired by DYC Artistic Director Anthony White's story; as a teacher, mentor, and father figure in the heart of Detroit, White has impacted and empowered more than 1,000 kids through music for more than two decades. His efforts with DYC captivated the country in an incredible rise to the finale during the sensational 14th season of AGT.
But that's not all: A companion scripted series by the same production team is also in development for Disney+, via Disney Branded Television. Award-winning writer/producer Anthony Sparks (Queen Sugar, The Blacklist) is attached to develop and create the scripted drama series and will serve as its showrunner and executive producer.
Look for more info on both series coming soon…
5 Fantastic Things to Watch This Weekend
It's time to play the music and light the lights for a weekend chockablock with good viewing fun from around the worlds of Disney. If you read D23.com with any regularity, you know we are positively tickled that the original The Muppet Show will begin streaming on Disney+ today (Friday, February 19)! The streaming service is also debuting Flora & Ulysses; there's a new episode of BUNK'D on Disney Channel; and so much more.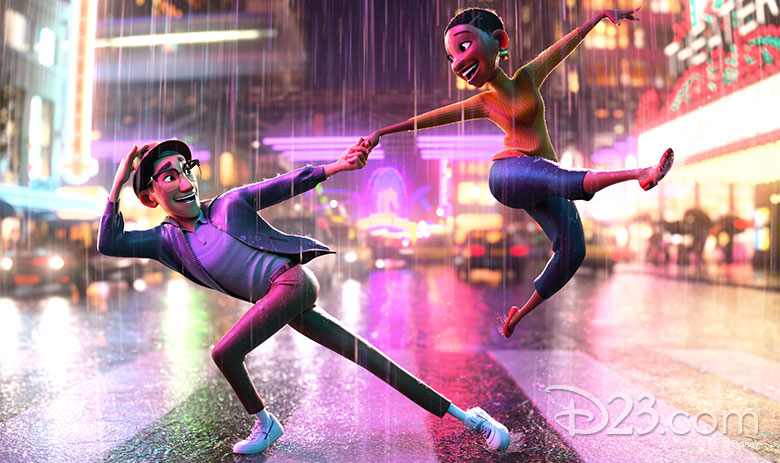 Us Again: Brand-New Animated Short from Walt Disney Animation Studios
There's a new theatrical animated short—their first in five years—just over the horizon from our friends at Walt Disney Animation Studios! Us Again, a vivid short from director Zach Parrish that incorporates dance, music, emotional storytelling, and inspired animation, will debut exclusively in theaters worldwide beginning on March 5—playing alongside Disney Animation's new animated feature Raya and the Last Dragon. (Us Again is scheduled to make its streaming debut on Disney+ this June.)
Disney Animation's first new theatrical short since 2016's Inner Workings, which accompanied Moana on the big screen, Us Again is set in a vibrant city pulsing with rhythm and movement. During one magical night, an elderly man and his young-at-heart wife rekindle their youthful passion for life and each other; the years fade away as the joy of dancing propels them across the exciting cityscape of their adolescence and revives cherished memories and past ambitions… Told without dialogue, Us Again is set to an original funk and soul musical score reminiscent of the mid-'60s.
Director Parrish—an 11-year veteran of Disney Animation who served as head of animation on Big Hero 6 and as director of the Short Circuit film Puddles—worked alongside award-winning choreographers/dancers Keone and Mari and acclaimed composer Pinar Toprak to bring Us Again to life. The short is produced by Brad Simonsen, and executive produced by Jennifer Lee, chief creative officer for Walt Disney Animation Studios.
We can't wait to see it!
See Emma Stone as Cruella in a Brand-New Trailer
Just this week, Disney released an exciting trailer for its all-new live-action feature film Cruella, starring Oscar® winners Emma Stone and Emma Thompson and directed by Craig Gillespie. Take a gander at all the fabulously fashionable drama, above.
Cruella follows the rebellious early days of one of film's most notorious villains: the legendary Cruella de Vil! Set in 1970s London amidst the punk rock revolution, Cruella introduces a young grifter named Estella, a clever and creative woman determined to make a name for herself with her designs. She befriends a pair of young thieves who appreciate her appetite for mischief, and together they're able to build a life for themselves on the London streets. One day, Estella's flair for fashion catches the eye of the Baroness von Hellman (Thompson), a fashion legend who is devastatingly chic and terrifyingly haute. But their relationship sets in motion a course of events and revelations that will cause Estella to embrace her wicked side and become the raucous and revenge-bent Cruella.
Cruella is slated to catwalk its way into our lives on Friday, May 28—and stay tuned for more diva-rific dish about the film as it becomes available…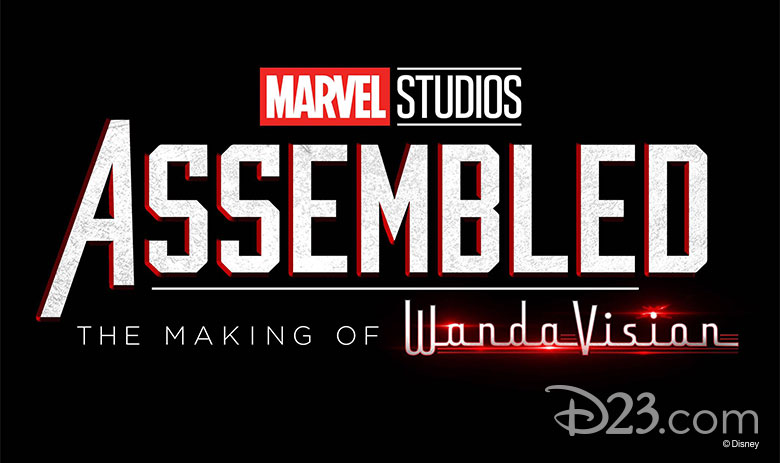 Go Behind the Scenes with Assembled on Disney+
Looking to get all manner of cool behind-the-camera scoop about your favorite TV series and films from the Marvel Cinematic Universe (MCU)? You're in luck! Just this week, Disney+ announced a new, comprehensive documentary series of specials about the MCU coming to the streaming service next month.
Assembled will give you a peek inside the films and series of the MCU—following the cast and crew, the filmmakers, and Marvel heroes every step of the way. Viewers will get to explore productions including WandaVision, The Falcon and The Winter Soldier, and Loki via exclusive on-set footage; plus, stars such as Scarlett Johansson and Jeremy Renner will detail the genesis of the Black Widow film and the Hawkeye series.
Arriving exclusively on Disney+ shortly after theatrical releases and series completions, Assembled will offer an immersive, in-depth examination of the next phase of the MCU. The first episode focuses on the critically acclaimed series WandaVision. Join stars Elizabeth Olsen and Paul Bettany, plus WandaVision's creative team, as they pull back the curtain—showing how the production's concept took shape; how the crew went to great lengths to emulate various filmmaking methods used during the early years of TV; and the unique challenges (and, ultimately, rewards) of performing an entire episode in front of a live studio audience.
Assembled kicks off with said (sure-to-be-exceedingly-cool) WandaVision episode on Friday, March 12.
ICYMI: DuckTales to Conclude on March 15
They're certainly solved their fair share of mysteries, and they've definitely re-written history… but now it's time for them to bring their adventures to an end. Read up on what you can expect from DuckTales' series finale special (airing on Monday, March 15, at 7 p.m. ET/PT on Disney XD and ungated in DisneyNOW) right here at D23.com.
ABC and Walt Disney Imagineering Team Up for Imagine at Home
If you've got a hankerin' for some extra inspiration in your life, may we present Imagine at Home—a brand-new interactive series from ABC Owned Television Stations in partnership with Walt Disney Imagineering that just debuted this past week. Each episode will feature Disney Imagineers teaching how to create drawings and art projects inspired by beloved Disney attractions. This magical new series can be found on the ABC Owned Television Stations' 32 connected TV apps across Android TV, Amazon Fire TV, Apple TV, and Roku.
During Imagine at Home, Imagineers will share their skills and passion through step-by-step guidance for Disney fans who want to learn how to draw or make something using materials readily available at home. From building an R2 droid out of a soap bottle to creating it's a small world cardboard toy to drawing Big Thunder Mountain Railroad, Imagine from Home invites viewers to get creative and be inspired!
Besides those connected TV apps mentioned above, you can also check out each episode on imaginefromhome.com—where you'll find handy supply lists and can meet each of the Imagineers featured.
Have fun! We know we will…