By Zach Johnson
One bite of the grilled pork tenderloin at California Grill in 1995 was all it took. As Karen McClintock, Food & Beverage Content Relations Manager, Walt Disney Parks and Resorts, dug into the savory dish—served with goat cheese polenta, mushrooms, kalettes, bacon, dried cherries, zinfandel glaze—she realized the Disney dining experience was about to enter a renaissance period. The restaurant, which opened in 1995 and is located on the top floor of Disney's Contemporary Resort, offers picturesque views of multiple Disney properties—not to mention some of the finest cuisine in the world. "That meal was probably the first time I thought, 'Wow! We can compete with anyone in New York. This is incredible,'" she recalls. "I've been fortunate enough to travel and eat some great dishes, but the simplicity of that dish that was so perfectly prepared. I thought to myself, 'The sky is the limit!' And I knew we were going to be changing the landscape of Food & Beverage."
McClintock, after all, would know. After joining The Walt Disney Company in 1992 as a coordinator for Disney's Food & Wine Society (a precursor to the EPCOT International Food & Wine Festival), she had seen firsthand how the dining experience was rapidly evolving. "A lot of people ask me, 'What's been the evolution?'" she says. "It wasn't an evolution; it was a revolution." With new television networks dedicated to all things food, the public had become more interested—and more knowledgeable—about what was on their plate. She credits Dieter Hannig, then the Vice President of Food & Beverage at Walt Disney World Resort, for having the vision to adapt the Disney dining experience for newly curious and educated guests. "When we opened up California Grill, that was the 'aha moment,'" she says. "But Dieter and our team had to really sell these concepts to our own people at Disney." The Disney leadership team bought in fairly quickly. "They were like, 'We see it!'" McClintock recalls. "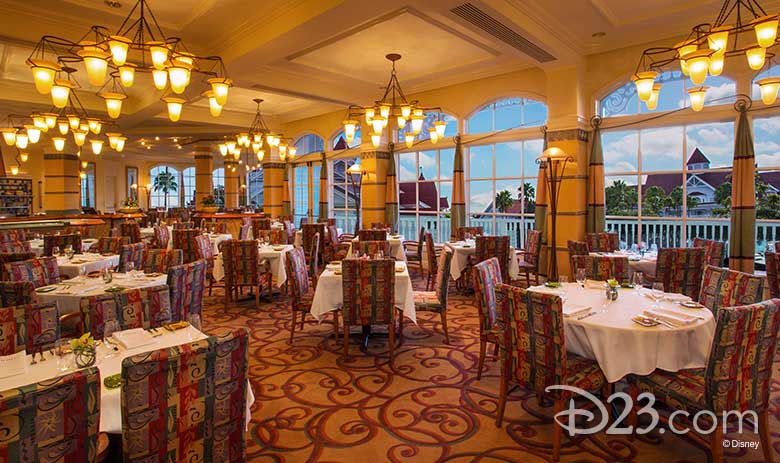 Hannig went on to create other restaurants, Cítricos at Disney Grand Floridian Resort & Spa and Boma – Flavors of Africa at Disney's Animal Kingdom Lodge. And each time, says McClintock, the team had to pitch their vision to Disney's executives. "One, night, I was racing back to the office because I had poster boards made for a presentation. There was a floodlight on in the parking lot, and I saw the entire team and Dieter had a hammer and all this wood. I asked, 'What's going on?' He said, 'I just realized no one's going to know what a boma is. We've got to make a miniature boma so they understand why we're naming the restaurant Boma – Flavors of Africa and why this is going to be a main feature in the restaurant.' So, I picked up a hammer and I helped build a miniature boma. You see, this was the passion Dieter brought, and that was really why it was so successful. Because of his passion, his creativity, and his knowledge, he was able to build teams and attract this incredible, knowledgeable talent who said, 'We're taking Disney Food & Beverage to the next level.'" Although Hannig left the Company in 2009, McClintock says he "left an incredible legacy."
Just as TV shows centered around food were influencing the Disney dining experience, so too were cookbooks. "In the mid-'90s, more guests said, 'We want not only to take a piece of Disney home; we want to make a piece of Disney at home,'" McClintock says. And so, she eventually partnered with cookbook author Pam Brandon. After McClintock collected recipes from Disney chefs, Brandon tested them and authored more than a dozen cookbooks, including Delicious Disney (2006), Chef Mickey: Treasures from the Vault & Delicious New Favorites (2012), A Cooking Safari with Mickey Recipes from Disney World's Animal Kingdom (2015), and more.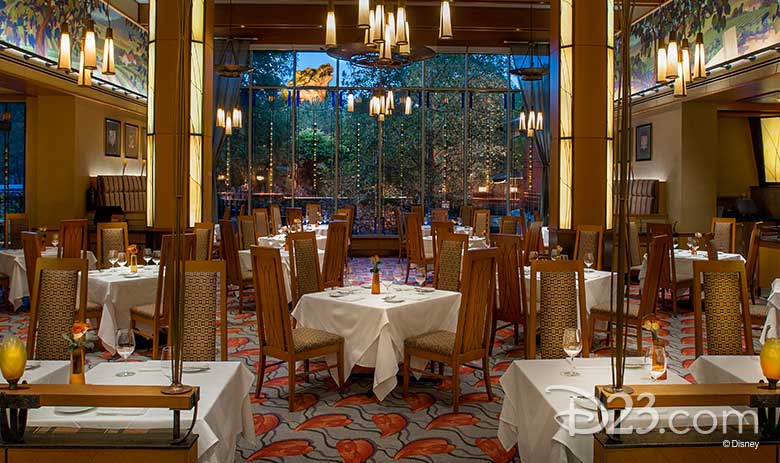 Learning about food and beverage also occurs in-person and on-property. "Our cast members are so knowledgeable and guests feel they are in a safe zone," McClintock says. "Dieter and his team said, 'We're going to put a stake in the ground when it comes to Food & Beverage. We're going to make it fun, make it interesting, and make it distinctly Disney.'"
No matter where guests choose to dine, they can trust cast members will not only point them in the right direction but also ensure they have a one-of-a-kind, once-in-a-lifetime experience. "A guest could say, 'I'm ordering this. What's the best wine pairing?' Or, 'You know what? I'm not a big wine drinker. Is there a good cocktail?' Or, 'I don't drink alcohol. Do you have a good mocktail?'" McClintock says. "We could take the easy way out and say something like, 'We're going to make a regular gin tonic at Dahlia Lounge.' But we don't. We say, "We're going to take that cocktail to the next level, because we're Disney… and we can do it! And we know that in Spain, the gin tonic is obviously the drink of choice. So, we're going make the Disney difference and make our own saffron-orange tonic.'"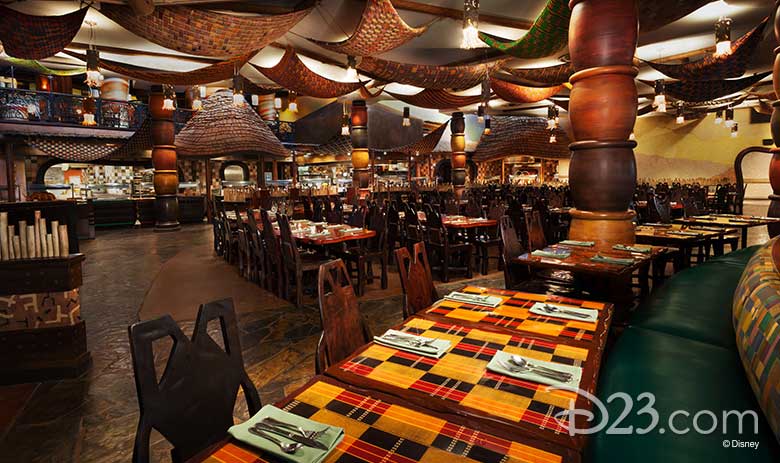 From quick service to family table service to fine dining, Disney always goes the extra mile. And the Disney dining experience is in the midst of another revolution, McClintock says. "It's ongoing—very much so," she says. "I think it's very evident with plant-based options. We're listening and we're changing, and we see when guests come in and want something—we want to deliver."
As D23: The Official Disney Fan Club continues to celebrate 65 Years of the Disney Theme Park, we'll be sharing nine delicious recipes from the vault over the next few weeks. From restaurants like The Crystal Palace and The Empress Lilly, you'll soon be able to recreate some of the most beloved Disney dishes from your very own kitchens.