By the D23 Team
It's no secret that we at D23 are HUGE fans of everything Jungle Cruise–from celebrating the attraction's reopening at Disneyland Park to a big opening night spectacle at the beautiful El Capitan Theatre in Hollywood.
D23 Gold Members first geared up for their adventure with commemorative Jungle Cruise skipper hats before gathering provisions for their cinematic journey down the Amazon–including popcorn, soda, and best of all, Dole Whip!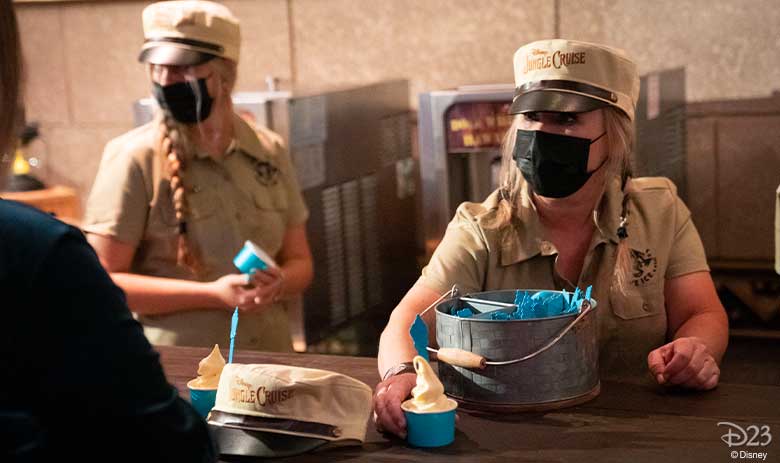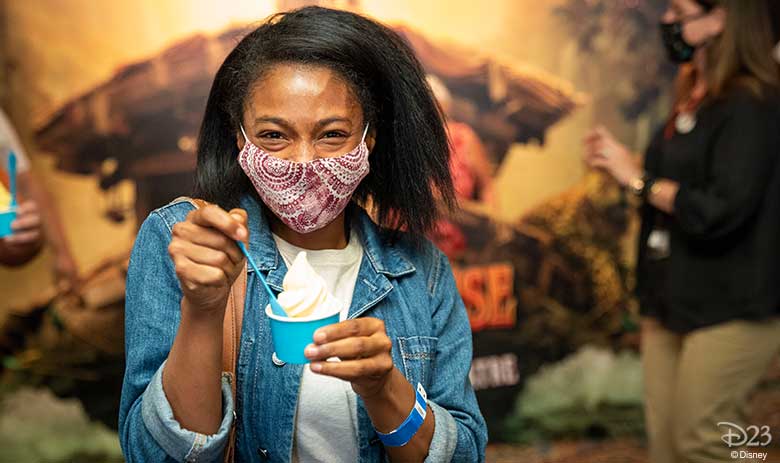 Upon entering the theater, Members were delighted with the sounds of the "Mighty Wurlitzer®" organ—with Rob Richards at the keys—at one of its first public performances in well over a year.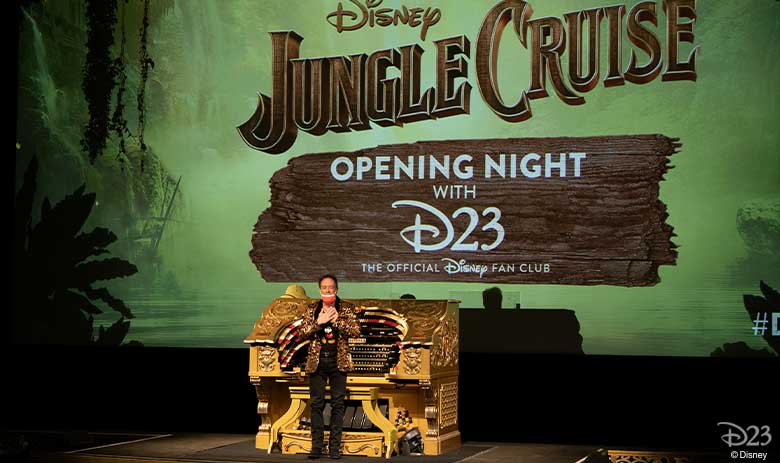 As we then set sail on to the screen, Head of D23 Michael Vargo welcomed D23 Gold Members to our largest event so far this year before introducing a surprise guest: Bob Chapek, CEO of The Walt Disney Company, who stopped by to thank D23 Members for all their fandom and excitement leading up this momentous occasion! This film's journey first began for Jungle Cruise fans at the D23 Expo in 2019, and we were excited to celebrate it with some of its biggest fans on opening night.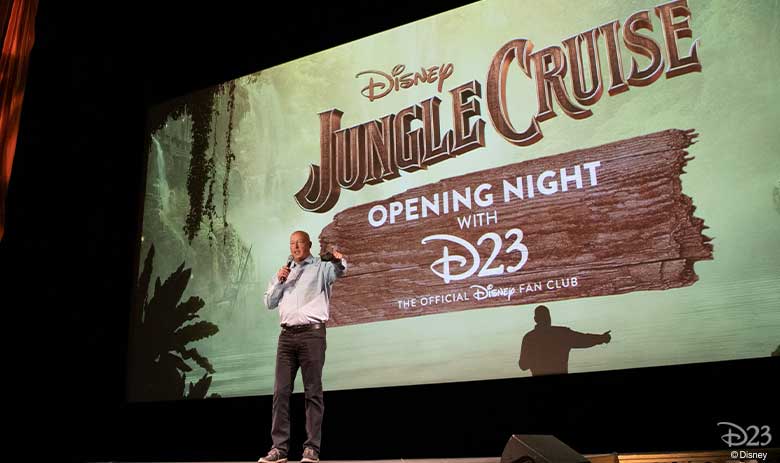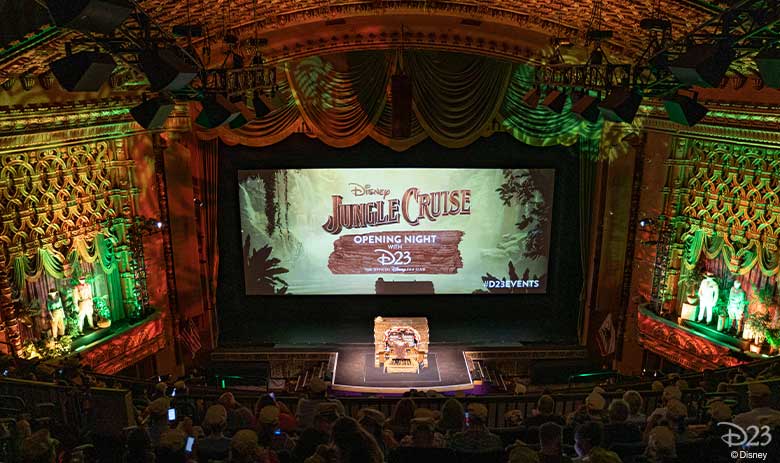 Bob then introduced the film for this special opening day screening, just as the film headed into theaters around the world—and onto Disney+ with Premier Access.
Thank you to all the D23 Gold Members that joined us at the El Capitan Theatre on Opening Night!
The fun doesn't stop there: From July 30 through August 10, D23 Gold Members can also enjoy a special concessions offer at the El Capitan Theatre. D23 Gold Members can receive one (1) complimentary skipper hat, one (1) complimentary 1.25 oz. popcorn, and one (1) complimentary 20 oz. drink, while supplies last. Simply show your valid D23 Gold Member card at the concession stand!* You can find more information here.