By the D23 Team
As the sun rose over the happiest place on earth, D23 Gold Members were among the first guests to experience the enhancements to the world-famous Jungle Cruise on its official reopening day!
At the gates of Disneyland, members were first outfitted with their own skipper hat and VIP credential before charting a course for Adventureland and the Tropical Hideaway.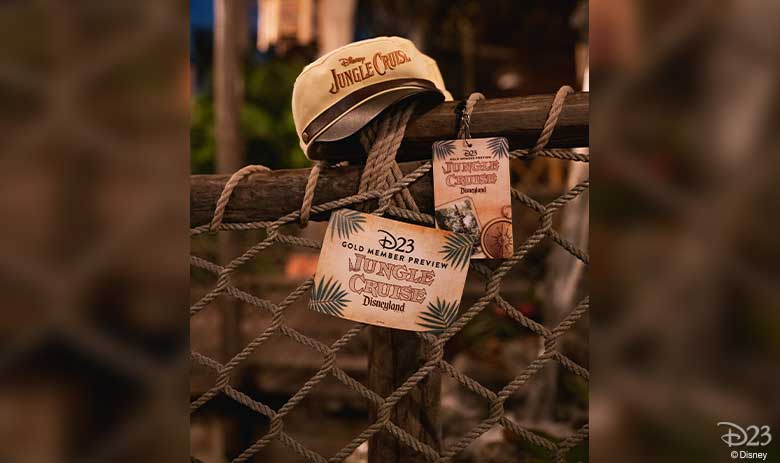 At Tropical Hideaway, members were greeted with local delicacies including a Loco Moco Bao, Sweet Lumpia, Coffee, bottled juices, and water—and of course DOLE WHIP for breakfast!
D23 and Walt Disney Imagineering were excited to then team up once again to bring D23 Members the inside story behind new additions to the Jungle Cruise!
After a warm welcome from Head of D23, Michael Vargo, our master of ceremonies, D23 Team Member (and former Jungle Cruise Skipper) Justin Arthur, and a special panel of creative talent from Walt Disney Imagineering, took us on a deep dive into the history and re-imagining of the beloved attraction. Special guests from Walt Disney Imagineering included Art Director Michael Dobrzycki, Sr. Landscape Architect Bryan Garrene, and Producer Michele Hobbs.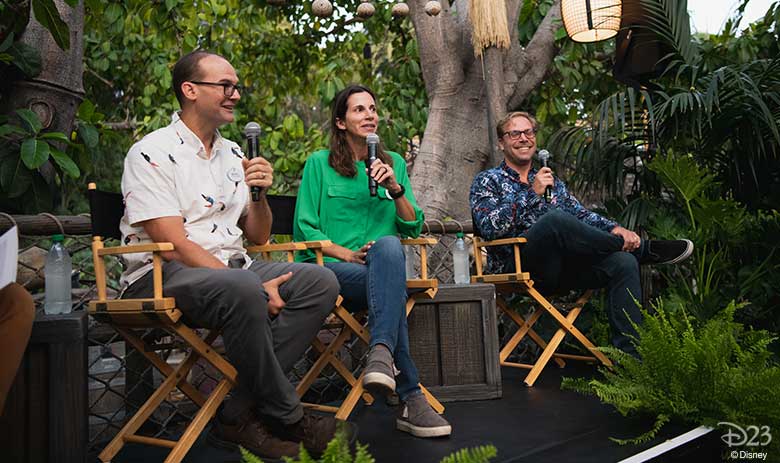 From its origins back to Walt Disney and opening day, to its long legacy of skippers, global adventures, and the latest sights on the legendary river banks, we celebrated it all on the eve of the attraction's 66th anniversary!
We are excited to share this fantastic panel with a special "virtual edition" so D23 Members far and wide can enjoy as well!
Members gathered for a group photo in front of the famed boathouse. They then boarded a boat with a skipper (armed with the latest puns) who took them down the rivers of adventure to see all the "gnu" sights to be discovered!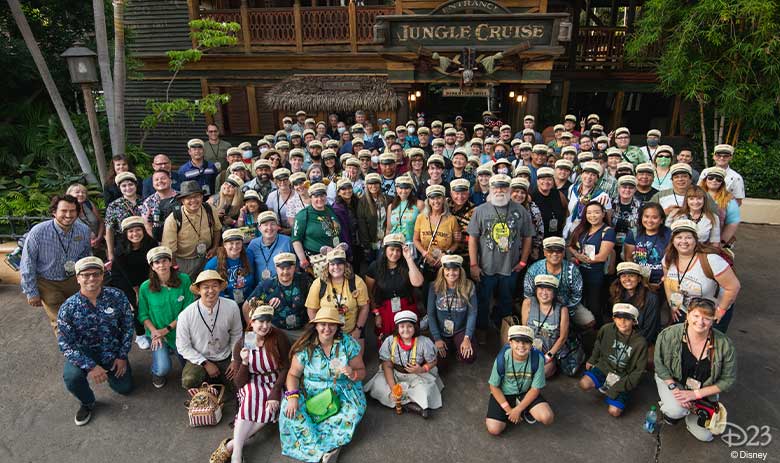 Last but not least, as members made their way out of the park, they were surprised with one more gift—a souvenir Jungle Cruise Boat!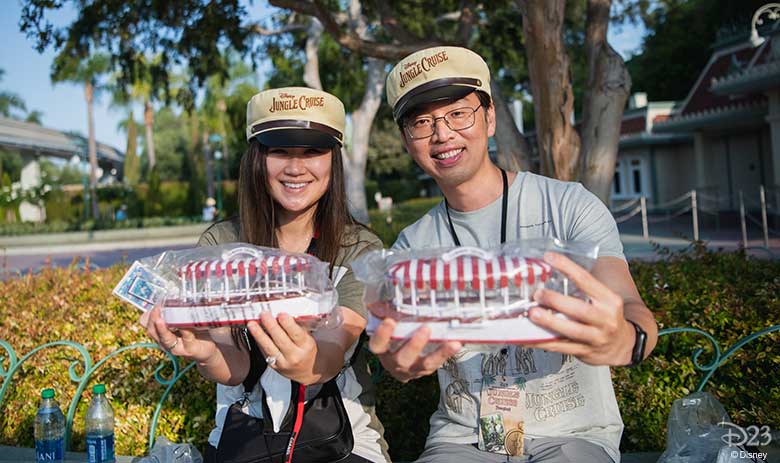 Thank you to all the D23 members who were able to join us. Be sure to check out the virtual edition of the panel here.