By Justin Arthur
Our screening of Robin Hood, celebrating 45 years of the classic animated adventure, was an "oo-de-lally" time for our D23 Members this Saturday at AMC Disney Springs at Walt Disney World.
As D23 Gold and Gold Family members and their guests arrived at the theater, they were welcomed with an exclusive Robin Hood-themed print for this screening—created by Disney Legend Burny Mattinson to celebrate the film's 45th anniversary!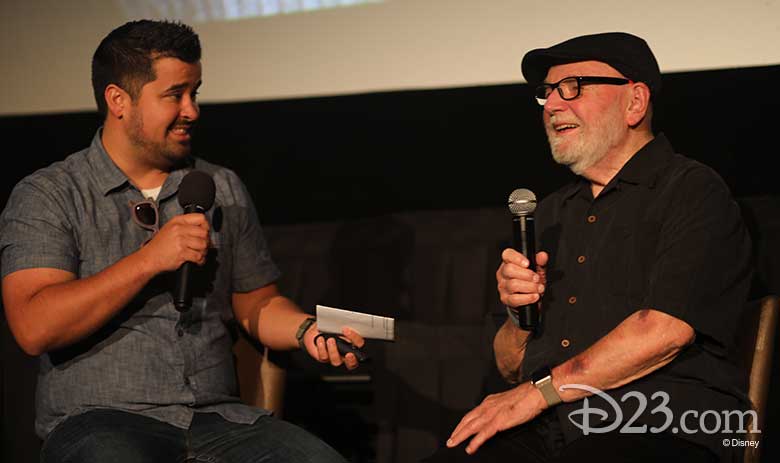 We kicked things off with a special presentation put together by Walt Disney Animation Studios' Garth Burkhard and Disney Legend—and animator—Burny Mattinson. Garth brought along a very special video created this month for Burny's 65th anniversary with Walt Disney Animation Studios—a milestone that makes him The Walt Disney Company's longest tenured employee ever! We were honored to have Burny talk about how he began his career at the Studio as a traffic boy, and he told some great stories about working on Robin Hood with many of Walt Disney's "Nine Old Men!"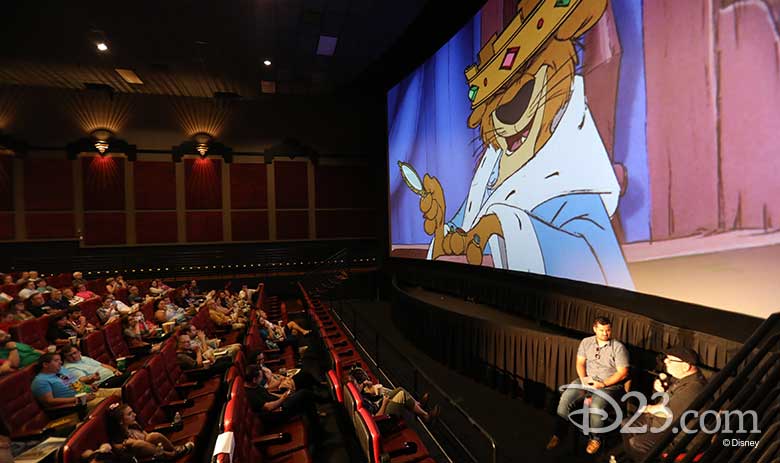 The trip down memory lane (and into Sherwood Forest) included rare behind-the-scenes concept art from the film, animation pencil tests, and some fun surprises from more recent films inspired by Robin Hood!
After this exclusive look at the making of the classic, our merry menagerie settled in to watch the feature attraction—Robin Hood—on the big screen! When the opening credits rolled, thunderous applause erupted in the audience when the name of our honored guest, Burny Mattinson, appeared on the screen.
Thanks to our D23 Members to who came out to celebrate this positively medieval morning with us—and to our friends at Walt Disney Animation Studios for helping us to celebrate 45 years of this animated favorite!