By Jim Frye
Get ready for four days of exciting panels and events as Disney joins Comic-Con@Home, the online version of the annual San Diego Comic-Con, from Thursday, July 23, through Sunday, July 26. A safe way to experience the convention without leaving your sofa, Comic-Con@Home includes more than 350 panels covering everything from movies, TV series, and comic books to animation, celebrities, and more! You'll hear from the writers, actors, directors, and creators who bring your favorite projects to life. The entire event is free and available on the official Comic-Con YouTube page. Here are all the exciting Disney panels you can enjoy throughout the weekend, from Disney+, Disney Television Studios, ABC, Hulu, Marvel, FX, 20th Century Studios, 20th Century Fox Television, Freeform, Lucasfilm Publishing, and more. You'll find a YouTube link under each listing for that particular panel. In addition, there's a special online event from FX, called FX Unlocked, that will also take place during the weekend. Most panels will be available for viewing after the weekend has ended.
THURSDAY, JULY 23
Marvel's Storyboards (Marvel)
11 a.m.–12 p.m. PT
Watch Here
Marvel Executive VP, Creative Director Joe Quesada shares an inside look at his new docuseries, Marvel's Storyboards. In conversation with Marvel VP of Content Stephen Wacker, Joe highlights how the personal and the professional intersect in his own life, and in those of the show's guests: an A-list mix of storytellers across comics, theatre, film, and more.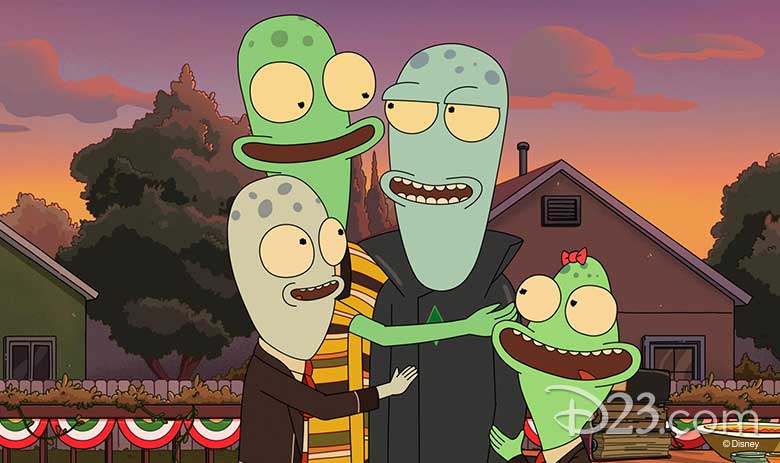 Solar Opposites (Hulu)
11 a.m.–12 p.m. PT
Watch Here
Your favorite Shlorpians are getting together for Comic-Con@Home! As Hulu's most-watched original comedy premiere to date, Solar Opposites centers around a team of four aliens who escape their exploding home world only to crash land into a move-in ready home in suburban America. They are evenly split on whether Earth is awful or awesome, while protecting the Pupa, a living super computer that will one day evolve into its true form, consume them and terraform the Earth… Join Justin Roiland ("Korvo"), Thomas Middleditch ("Terry"), Sean Giambrone ("Yumyulack"), Mary Mack("Jesse"), and executive producers Mike McMahan and Josh Bycel for all things Solar Opposites including an exclusive clip from the upcoming second season!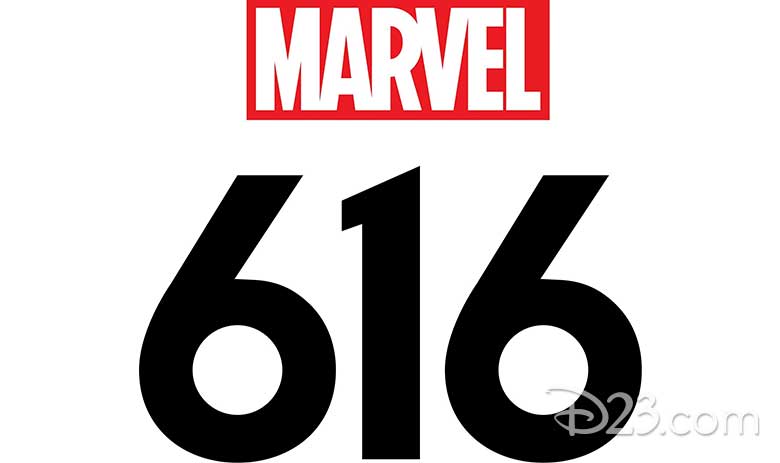 Marvel's 616 (Disney+)
1–2 p.m. PT
Watch Here
Join directors Gillian Jacobs and Paul Scheer, and executive producers Sarah Amos and Jason Sterman as they discuss how this documentary series explores the way Marvel's rich legacy of stories, characters, and creators exist within the "world outside your window."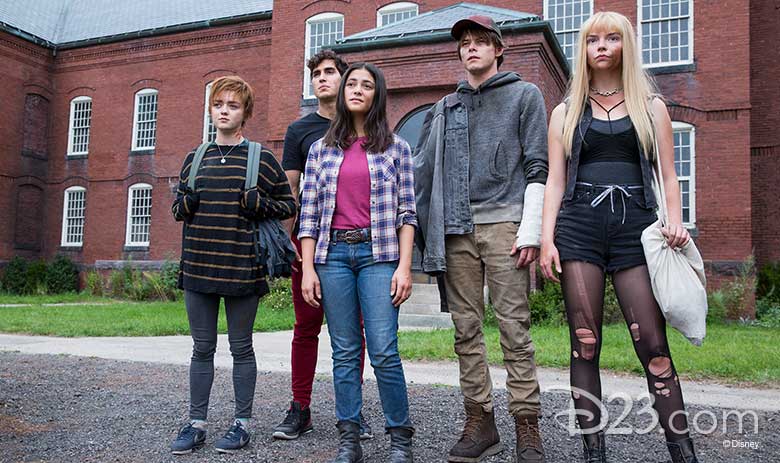 The New Mutants (Twentieth Century Studios and Marvel Entertainment)
2–2:30 p.m. PT
Watch Here
Writer/Director Josh Boone and the cast of Twentieth Century Studios and Marvel Entertainment's The New Mutants, including Maisie Williams, Anya Taylor-Joy, Charlie Heaton, Alice Braga, Blu Hunt, and Henry Zaga discuss the upcoming original horror-thriller in a panel moderated by Ira Madison III.
Marvel HQ (Marvel Entertainment)
4–5 p.m. PT
Watch Here
Marvel HQ will have a comics read-along, an epic LEGO battle, and a behind-the-scenes look at the animated series, Marvel's Spider-Man: Maximum Venom.
FRIDAY, JULY 24
Marvel Comics: Next Big Thing (Marvel Entertainment)
11 a.m.–12 p.m. PT
Watch Here
Marvel editor-in-chief C.B. Cebulski gathers some of Marvel's most epic creators! Tom Brevoort, Al Ewing, and Dan Slott discuss the book Empyre! Jordan White, Tini Howard, and Gerry Duggan discuss the latest X-Men crossover event, X of Swords! Nick Lowe, Nick Spencer, and Mark Bagley spotlight Amazing Spider-Man #850 ushering in the return of the Green Goblin! And Nick Lowe talks about the classic Marvel character, Werewolf by Night, with creators Taboo and Ben Jackendoff!
Star Wars Audiobooks: Doctor Aphra (Lucasfilm Publishing)
11 a.m.–12 p.m. PT
Watch Here
Listen in as narrators Marc Thompson and Emily Woo Zeller, author Sarah Kuhn, and Del Rey editor Elizabeth Schaefer talk about Star Wars Audiobook Original Doctor Aphra with producer Nick Martorelli.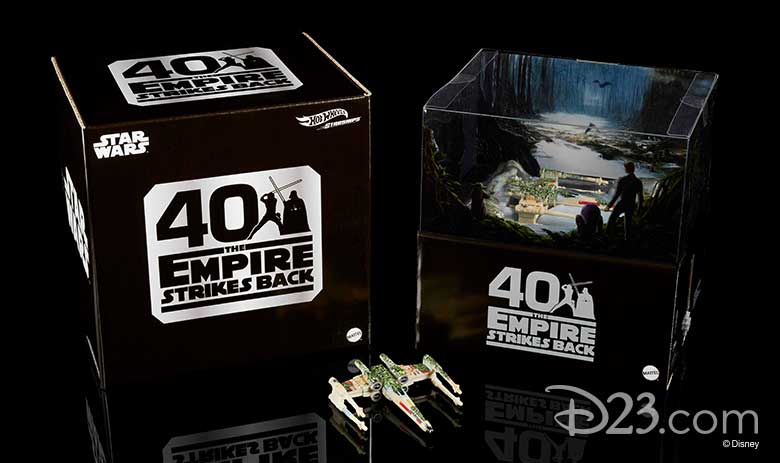 Hot Wheels: Designing Fans' Exclusives
11 a.m.–12 p.m. PT
Watch Here
The team behind the No. 1-selling toy in world is back to bring you the latest & greatest in Hot Wheels vehicle design for this year's Comic-Con@Home virtual event! Moderated by Mattel's Molly Hampton (global marketing manager), this panel will feature three key Hot Wheels designers—Bryan Benedict (senior manager, vehicles product design), Chris Colangelo (manager, vehicles product design), and Sam Kok (key lead designer, vehicles packaging)—as they give you a behind the scenes look at the 2020 Mattel Creations Hot Wheels exclusives for Comic-Con@Home (including Star Wars and Marvel exclusives), release never-before-seen product sneaks, and answer fans' most important questions.
Duncanville (20th Century Fox Television)
12-1 p.m. PT
Watch Here
Join executive producers Mike & Julie Scully; executive producer and star Amy Poehler, along with stars Ty Burrell, Riki Lindhome, Joy Osmanski, Yassir Lester, Betsy Sodaro, Rashida Jones, and Wiz Khalifa for an exclusive first look at the upcoming second season.
Lucasfilm Publishing: Stories From a Galaxy Far, Far Away
12 p.m.–1 p.m. PT
Watch Here
Authors Timothy Zahn, Alex Segura, Justina Ireland, George Mann, Preeti Chhibber, Tom Angleberger, Rebecca Roanhorse, Greg Pak, and Alyssa Wong discuss their latest Star Wars projects in a panel moderated by This Week in Star Wars host Kirstin Baver and Lucasfilm senior editor Robert Simpson.
Mattel Creations: Designing Pop Culture
1–2 p.m. PT
Watch Here
Mattel's Richard Dickson (president) and moderator Chris Down (chief design officer) discuss the behind-the-scenes process of what goes into designing iconic toys for today's pop-culture fans while introducing the world to the all-new platform, Mattel Creations. The Q&A panel will feature Mattel designers and creatives from dynamic brands—including Disney and Pixar's Toy Story and Lucasfilm's Star Wars—to examine the collaborative journey that goes into creating Con exclusives, toys, and art inspired by 75 years of Mattel pop-culture influence.
First Look at Hulu's Helstrom
3–4 p.m. PT
Watch Here
Talk about some family drama! Join Helstrom showrunner Paul Zbyszewski and cast–Tom Austen, Sydney Lemmon, Elizabeth Marvel, Robert Wisdom, Ariana Guerra, June Carryl, and Alain Uy­—for one hell of a sneak-peek look and conversation around bringing this terror-filled comic to life as Hulu's next horror series. Moderated by IGN's Laura Prudom.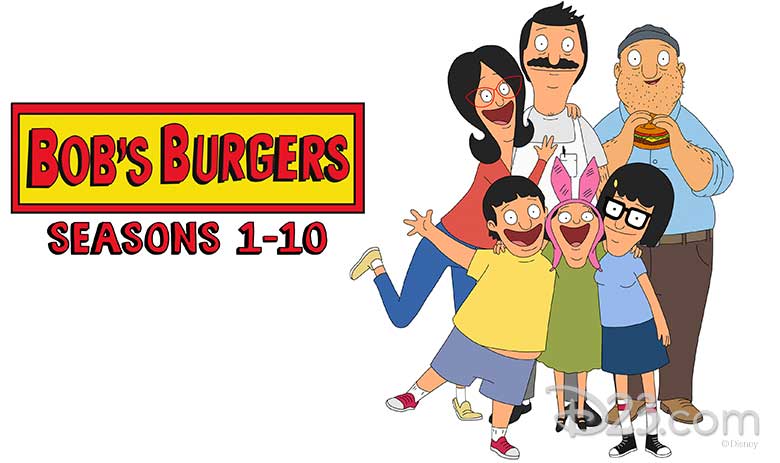 Bob's Burgers (20th Century Fox Television)
4–5 p.m. PT
Watch Here
Creator and executive producer Loren Bouchard will break news about the upcoming season, and the always entertaining cast including H. Jon Benjamin, John Roberts, Kristen Schaal, Eugene Mirman, Dan Mintz, and Larry Murphy will have you howling with laughter with never-before-seen footage.
Crossing Swords (Hulu)
4–5 p.m. PT
Watch Here
The Hulu Original chronicles the zany adventures of good-hearted hero wannabe Patrick, who lands his dream job as a squire, only to learn the royal castle is a corrupt hornet's nest of monarchs, crooks and charlatans. Award-winning film critic Scott Mantz moderates a panel featuring Crossing Swords creators John Harvatine IV and Tom Root; and cast members Adam Ray ("Ruben"), Tara Strong ("Coral"), Seth Green ("Blinkerquartz"), Alanna Ubach ("Queen Tulip"), Adam Pally ("Broth"), and Yvette Nicole Brown ("Sgt. Meghan"), who will discuss the new adult animated series and provide a glimpse at what lies ahead in Season 2.
Archer @ Home (FXX)
5–6 p.m. PT
Watch Here
Archer, FXX's award-winning animated comedy, returns for its 11th season later this year and follows Sterling Archer and his return to the spy world after a three-year coma. But first, join the voice cast of Aisha Tyler, Chris Parnell, Judy Greer, Amber Nash, and Lucky Yates, plus executive producer Casey Willis for a lively discussion and the reveal of not-to-be-missed details about the new season!
SATURDAY
Cosmos: Possible Worlds
10–11 a.m. PT
Watch Here
The latest installation in National Geographic's Cosmos franchise, Cosmos: Possible Worlds makes its network debut on FOX this fall, taking audiences on a series of spiritual voyages of exploration revealing previously uncharted realms, including lost worlds and worlds to come, and those that we may one day inhabit in a thrilling future we can still have. Creator, executive producer, director, and writer Ann Druyan; host and acclaimed astrophysicist Neil deGrasse Tyson; executive producer, director, and writer Brannon Braga; executive producer Jason Clark; and visual effects supervisor Jeffrey A. Okun come together for a conversation about what is in store for the next chapter of Cosmos and a behind-the-scenes look into the making of the series. The panel discussion—which also features a special introduction by executive producer Seth MacFarlane and exclusive never-before-seen footage—illustrates why Cosmos has remained relevant for the last 40 years.
The Simpsons @ Home (20th Century Fox Television)
11 a.m.–12 p.m. PT
Watch Here
Join Al Jean, Matt Selman, David Silverman, Carolyn Omine, Mike B. Anderson, and moderator Yeardley Smith for a panel discussion leading into season 32!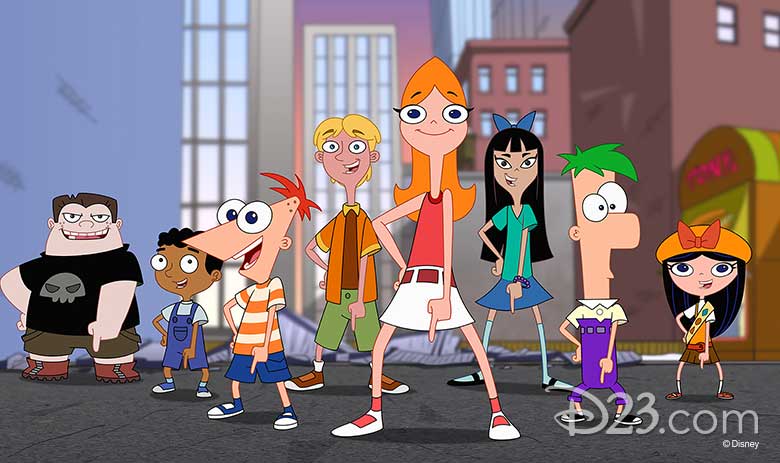 Disney+'s Phineas and Ferb The Movie: Candace Against the Universe (Disney+)
12–1 p.m. PT
Watch Here
Creators and executive producers Dan Povenmire and Jeff "Swampy" Marsh, director Bob Bowen, and stars Ashley Tisdale, Vincent Martella, Maulik Pancholy, and Dee Bradley Baker share an exclusive sneak peek of Disney+'s upcoming Phineas and Ferb The Movie: Candace Against the Universe.
Bless the Harts (20th Century Fox Television)
12-1 p.m. PT
Watch Here
Join the Harts, in quarantine of course, for a Paint & Sip! Watch Kristen Wiig, Maya Rudolph, Ike Barinholtz, Jillian Bell, and Fortune Feimster with executive producers Phil Lord, Chris Miller, and Andy Bobrow try to re-create Bless The Harts characters while chatting about their favorite moments from season one, what they're looking forward to in season two on FOX this Fall, and how they've kept busy during quarantine while drinking the show's favorite drink—boxed wine!
Guillermo del Toro and Scott Cooper on Antlers and Filmmaking
1–2 p.m. PT
Watch Here
Acclaimed director Scott Cooper (Crazy Heart, Hostiles) and horror maestro Guillermo del Toro (The Shape of Water) tease their upcoming Searchlight Pictures movie Antlers along with how they designed the Wendigo-inspired monster. In addition, the two go in-depth on the craft of filmmaking and how they create a visual style. Moderated by Collider's editor-in-chief Steven Weintraub.
American Dad! (20th Century Fox Television)
1-2 p.m. PT
Watch Here
Ever wanted to learn how to draw one of your favorite AD! characters? Now is your chance, join show Supervising Director Brent Woods as he teaches the cast and executive producers how to draw Roger! Grab a sketchbook and pens, and learn to draw everyone's favorite alien alongside Rachael MacFarlane, Wendy Schaal, Scott Grimes, Dee Bradley Baker, and executive producers Nic Wegener and Joe Chandler as they chat about the current season and look toward the series' 300th episode airing on TBS this fall.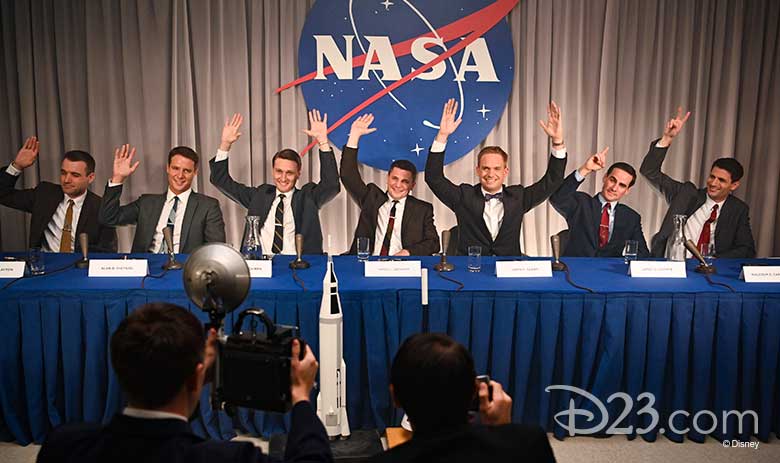 Blast Off with Disney+'s The Right Stuff
1–2 p.m. PT
Watch Here
From Leonardo DiCaprio's Appian Way and Warner Horizon Scripted Television, The Right Stuff is the first scripted Disney+ original series from National Geographic and follows seven of the military's best pilots as they become astronauts for the newly-formed NASA. This 45-minute panel, moderated by former NASA Astronaut Dr. Mae Jemison, will feature cast, crew, and an exclusive first look at the series.
Family Guy (20th Century Fox Television)
2–3 p.m. PT
Watch Here
Cast members Seth MacFarlane, Alex Borstein, Mila Kunis, Seth Green, and executive producers Rich Appel, Alec Sulkin, and Kara Vallow from FOX's hit animated comedy Family Guy celebrate 350 episodes with a virtual table read and a look back at 18 seasons.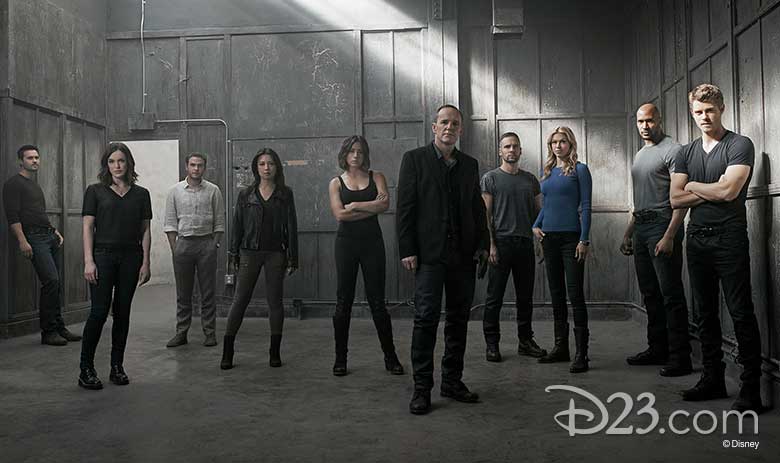 The Fleet Science Center Celebrates: Marvel's Agents of S.H.I.E.L.D.—The Stories and Science of Androids, Space Travel, and Aliens (ABC)
3–4 p.m. PT
Watch Here
Panelists are Jeffrey Bell (Marvel's Agents of S.H.I.E.L.D. showrunner, executive producer, and writer), Andrea Decker (Fleet Science Center, moderator), Dr. Virginia De Sa (professor in the Cognitive Science Department at U.C. San Diego), Elizabeth Henstridge (actor, Jemma Simmons), Dr. Anila Kanchan Madiraju (research associate at the Salk Institute for Biological Studies), Melissa Miller (scientist and science writer at the Scripps Institution of Oceanography), James Oliver (Marvel's Agents of S.H.I.E.L.D. co-producer and writer), Sharla Oliver (Marvel's Agents of S.H.I.E.L.D. co-producer and writer), Dr. Troy Sandberg (postdoctoral researcher at U.C. San Diego), Joel Stoffer (actor, Enoch), and Craig Titley (Marvel's Agents of S.H.I.E.L.D. executive producer and writer).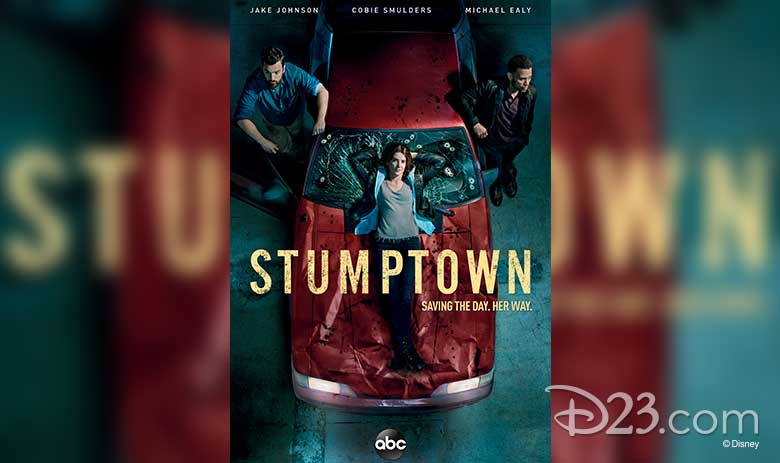 The Stars and Executives Producers of ABC's Stumptown
4–5 p.m. PT
Watch Here
Stars Cobie Smulders, Jake Johnson, and Michael Ealy will be joined by executive producers Jason Richman, David Bernad, and Ruben Fleischer, along with graphic novel author Greg Rucka, to answer your burning questions and discuss the cliffhangers from last season's finale.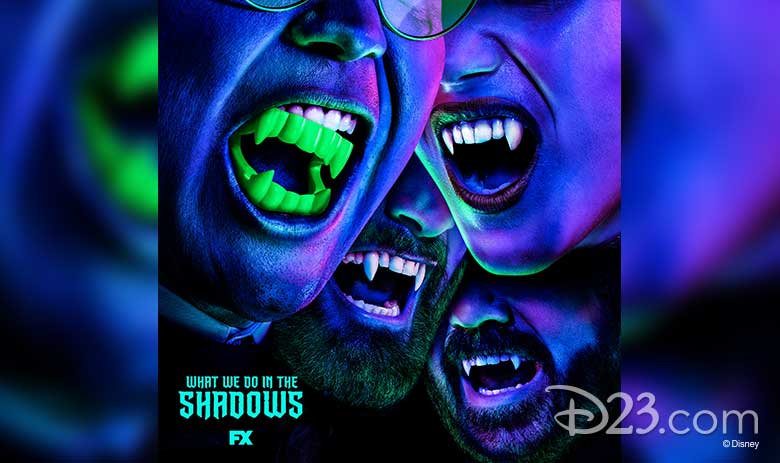 What We Do in the Shadows (FX)
5–6 p.m. PT
Watch Here
Named "TV's best comedy" by the Hollywood Reporter, What We Do in the Shadows is a documentary-style look into the lives of four vampires and their loyal familiar who, in a surprising twist, is a descendant of famed vampire slayer Van Helsing. Join cast members Matt Berry, Natasia Demetriou, Kayvan Novak, Mark Proksch, Harvey Guillén, and the creative team for a spirited discussion hosted by special guest Haley Joel Osment.
SUNDAY
Hoops (20th Century Fox Television)
10–11 a.m. PT
Watch Here
Hoops is a new animated series for Netflix launching this summer from 20th Century Fox Television (The Simpsons, Family Guy, Bob's Burgers). Voice stars Jake Johnson, Rob Riggle, Ron Funches, Natasha Leggero, Cleo King, and A.D. Miles join creator and executive producer Ben Hoffman and moderator/ guest voice star Max Greenfield (Johnson's former New Girl co-star) for a truly wild and hilarious Q&A.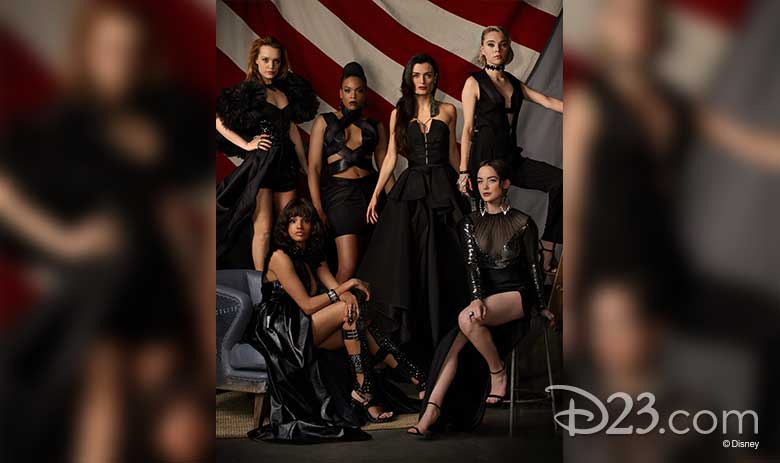 Motherland: Fort Salem: A World of Magic, Action and Intrigue (Freeform)
10–11 a.m. PT
Watch Here
Creator Eliot Laurence and cast members Taylor Hickson, Ashley Nicole Williams, Jessica Sutton, Demetria McKinney, Amalia Holm, and Lyne Renee take part in a conversation moderated by TVGuide.com's Lindsay MacDonald. They will discuss the epic first season and look forward to season two.
neXt (20th Century Fox Television)
11­–12 p.m. PT
Watch Here
neXt arrives at Comic-Con@Home with a sneak peek of the thrilling opening scene of the propulsive, fact-based thriller about the emergence of a deadly, rogue artificial intelligence that combines pulse-pounding action with an examination of how technology is invading our lives and transforming us in ways we don't yet understand. Panelists will include creator and executive producer Manny Coto, John Slattery, Fernanda Andrade, Michael Mosley, Jason Butler Harner, and Eve Harlow, moderated by Thrillist's Esther Zuckerman.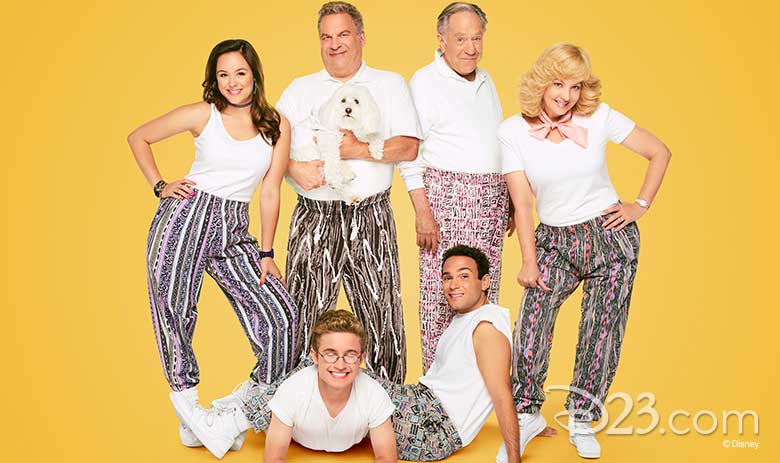 The Stars and Executive Producer of ABC's The Goldbergs
1–2 p.m. PT
Watch Here
Stars Wendi McLendon-Covey, George Segal, Sean Giambrone, Hayley Orrantia, Troy Gentile, and Sam Lerner will be joined by executive producer Doug Robinson and moderator Gerrad Hall of Entertainment Weekly.
A Conversation with Nathan Fillion (ABC)
2– 3 p.m. PT
Watch Here
Showrunner Alexi Hawley (The Rookie) talks with Nathan Fillion (Firefly, Castle, The Rookie) about his career in film and television. With special appearances by Joss Whedon, Alan Tudyk, Gina Torres, Mekia Cox, Molly Quinn, Seamus Dever, and Jon Huertas.
FX Unlocked
In addition to the panels, FX has something special planned. With the cancellation of live events across the world, FX was tasked with replicating the fan experience at San Diego Comic-Con for the new online and remote reality. Working with experiential agency Creative Riff, FX designed captivating digital experiences that generate enthusiasm and build hype for their shows. Called FX Unlocked, it's a full digital experience, connecting fans with FX's top programs including American Horror Story, What We Do in the Shadows, DAVE, and Cake. Participants can even win prizes.
FX's full line-up of digital experiences on FX Unlocked include the following:
Test of Terror

In celebration of the nine seasons of American Horror Story, fans will dive into a unique gamified trivia experience.

A Chat with Dave & GaTa

In an exclusive Q&A, fans will be able to see Dave Burd and GaTa break down some of the best moments from DAVE and the inspiration from their lived experiences.

Guillermo's Stakeout

Fans of What We Do in the Shadows will be able to help Guillermo protect Nandor, Laszlo, Nadja, and Colin Robinson from the werewolves and vampires trying to kill them in this single-player interactive game.

Piece of Cake with Jeron Braxton

Participants will get a behind-the-scenes look at Cake and a hands-on experience learning how they can create their own art in partnership with Otis College of Art and Design Extension, a national leader in art and design.

FX on Hulu Cosplay Gallery

Cosplay has always been an iconic part of the Comic-Con experience with fans showcasing their impressive craftsmanship with realistic and creative costumes of their favorite characters. FX is helping them keep the tradition alive with the first virtual FX on Hulu Cosplay Gallery. Fans can submit their costume photos, sketches, or mockups inspired by their favorite FX originals (via Instagram) for the chance to see their costume grace the walls of the digital gallery.
"We will miss attending the traditional event this year, but the silver lining is that with FX Unlocked we can engage with fans from across the country. We see this as an opportunity to forge an even stronger connection with our audience and make our shows part of this virtual celebration," says Kenya Hardaway, Senior Vice President, Integrated Promotions-Multi-Platform Marketing at FX Networks.