By Karina Schink
The star is placed perfectly atop the brightly lit tree, you've got a hot cup of hot cocoa and are curled up on the couch ready to partake in one of the most quintessential holiday traditions, a viewing of Mickey's Christmas Carol.
Thirty-five years ago, this classic Mickey Mouse cartoon featurette premiered, and what a merry occasion it was! Mickey's Christmas Carol was Mickey's great return to the theaters—his most recent cartoon appearance prior was in 1953. In honor of this milestone, let's celebrate by taking a look at all the A Christmas Carol-themed shows and films (past and present) you and the entire family can watch (and re-watch) this holiday season.
Films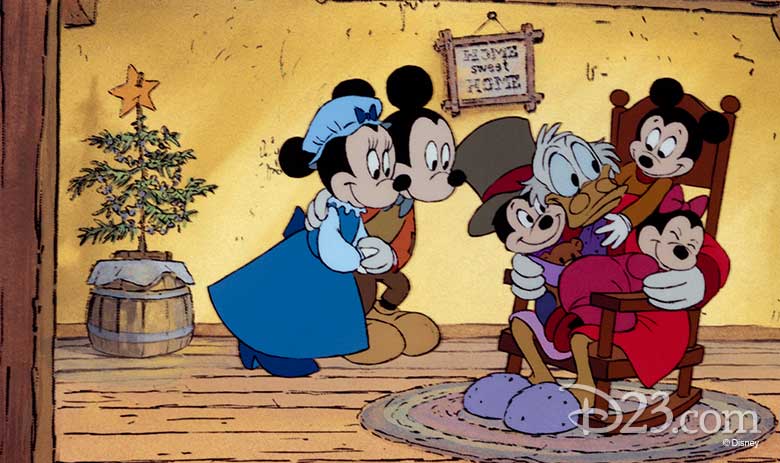 Mickey's Christmas Carol
Did you think we would start anywhere else? Our love affair with Mickey Mouse cartoons was reignited with this featurette back in 1983, and, as if propelled by the magic of Christmas, that love has never left us, even 35 years later. It's the perfect place to start as we begin our journey down the path of Christmas Carols past.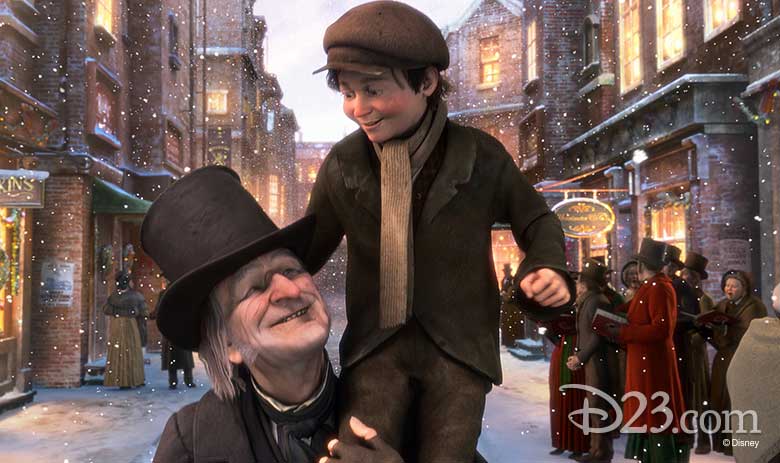 Disney's A Christmas Carol
In this 3D animated version of the classic Dickens tale, Jim Carrey takes on the role of Ebenezer Scrooge (and all three ghosts), with a couple of twists we all know (and love) so well. Watch as Ebenezer's heart begins to thaw throughout this adaptation of the timeless Christmas story.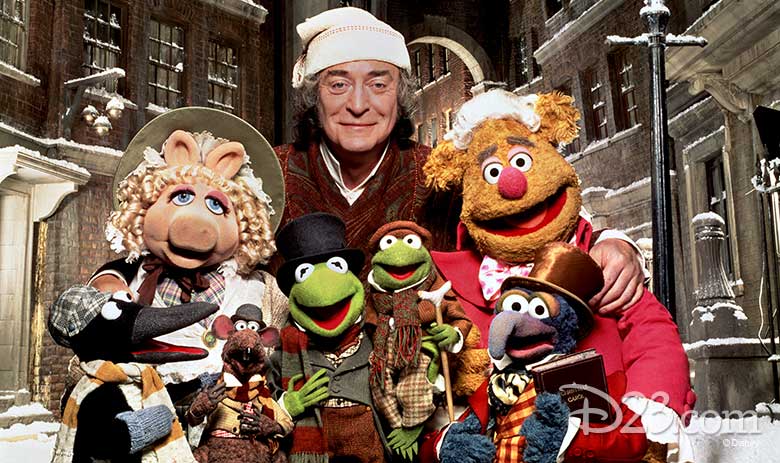 The Muppet Christmas Carol
This classic not only has you hooked to the screen, but singing along! Michael Caine, as well as some familiar Henson-esque faces, take the lead in this musical adaptation of A Christmas Carol. You can revisit this holiday classic either on screen or by listening to the soundtrack every merry day this season.
Television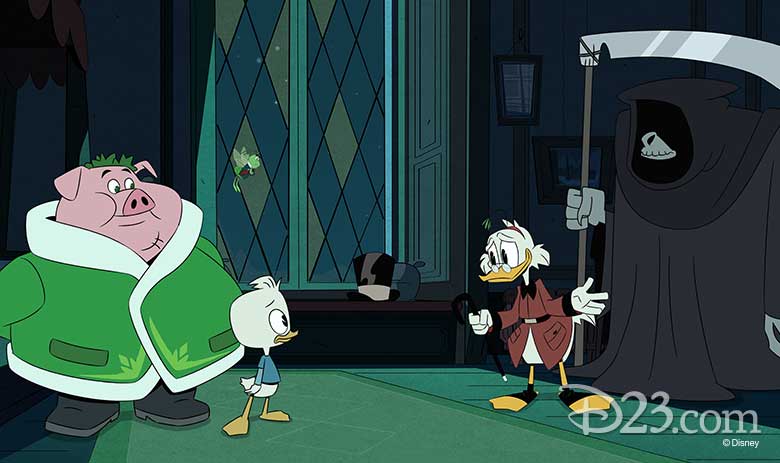 "Last Christmas" – DuckTales
It wouldn't be A Christmas Carol without a healthy dose of Scrooge… McDuck that is! We all know Huey, Dewey, and Louie's Uncle Scrooge, who so famously fit his flippers into the role of Ebenezer back in 1983. And this year, he gets another visit from the same merry ghosts on season 2 of DuckTales.
"The Suite Life on Deck: A London Carol" – The Suite Life on Deck
All of us who grew up watching The Suite Life wanted a mirror just like London's. Free fashion advice with a sarcastic flair? Yes, please! Well, in this Dickensian-inspired episode of The Suite Life on Deck, London's talking mirror does a bit more than compliment the heiress' clothes. Go on a time-traveling adventure with London herself, while also taking part in the never-not-funny double trouble that are Zack and Cody.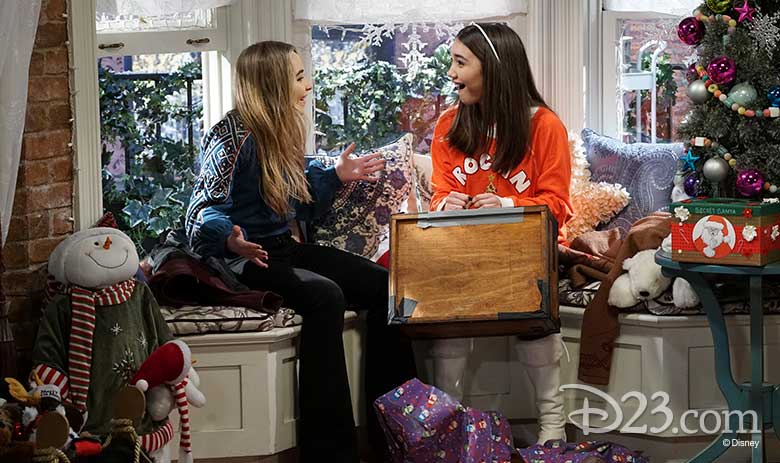 "Girl Meets a Christmas Maya" – Girl Meets World
While many of us find ourselves in the merriest of moods during holiday time, that isn't the case for everyone, and it certainly isn't for Maya in this special episode of Girl Meets World. But, just like the other episodes on this list, the lessons of giving and Christmas joy find their way to Maya, but in this episode, it comes in the form of a Christmas Carol-inspired play.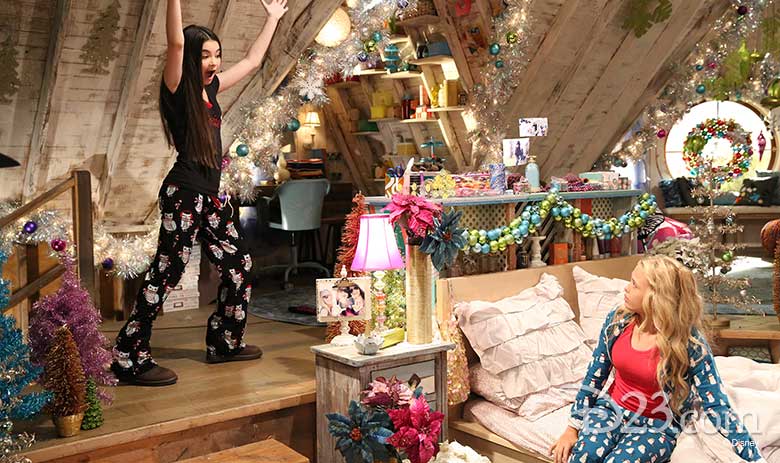 "The Girls of Christmas Past" – Best Friends Whenever
Instead of being visited by a trio of timely ghosts, in this homage to Carol, Cyd is the one travelling. In an effort to up her skills and beat Shelby at her own excellent gift-giving game, Cyd takes a look at Christmases past. And, instead of being faced with a trio of ghosts, Cyd seeks inspiration for a perfect Christmas gift.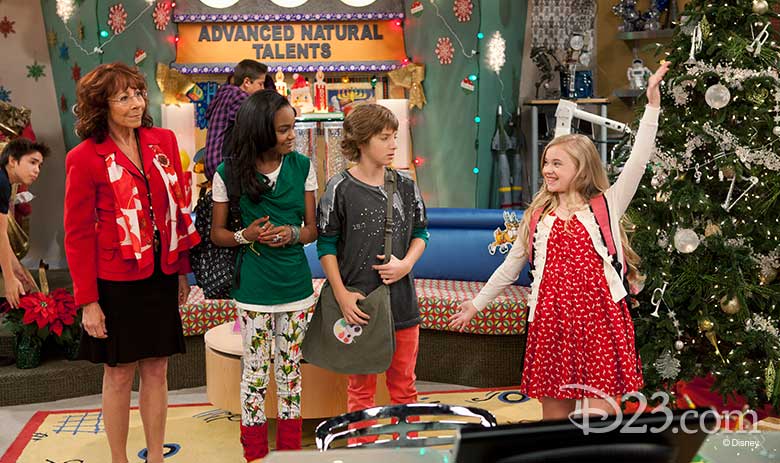 "sANTa's Little Helpers" – A.N.T. Farm
Join the entire A.N.T. family as Chyna, Olive, and Fletcher have a little A Christmas Carol story of their own. While the episode doesn't completely follow the famed plotline from Charles Dickens, we may see some familiar characters hidden in there. Here's a hint: Who does Susan Skidmore remind you of?