By the D23 Team
The exhibition Inside the Walt Disney Archives, which opens at the Graceland Exhibition Center starting July 23, 2021, will feature some unique art pieces to celebrate the exhibit's current location. Along with the dazzling display of more than 450 objects, including original artwork, costumes, and props that tell the story of the Archives, The Walt Disney Company, and Walt Disney himself, the exhibit will feature art from Walt Disney Animation Studios' Lilo & Stitch, including an image of the characters from the film visiting Graceland!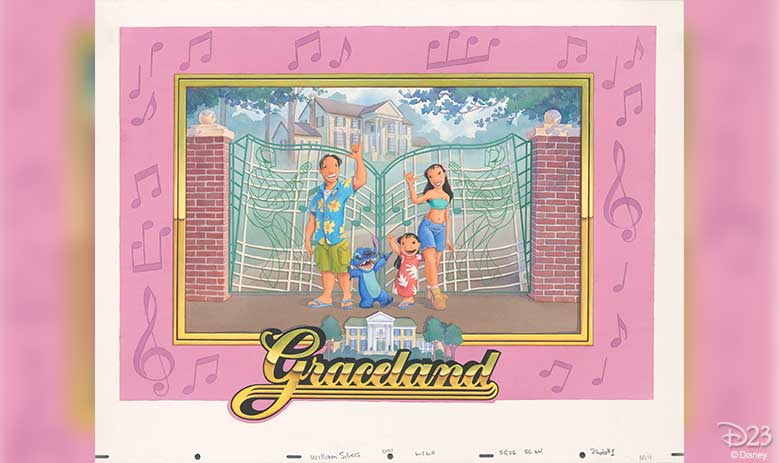 In traditional hand-drawn animation, background paintings are the stages on which the animated characters "act." This painting from the 2002 animated feature Lilo & Stitch depicts a souvenir photograph of David, Stitch, Lilo, and Nani visiting Graceland, one of many memorable photographs in Lilo's collection shown in the film's end-credit sequence.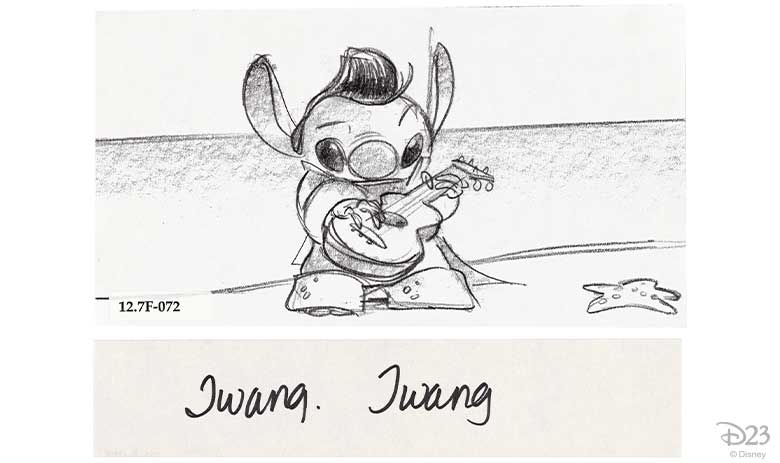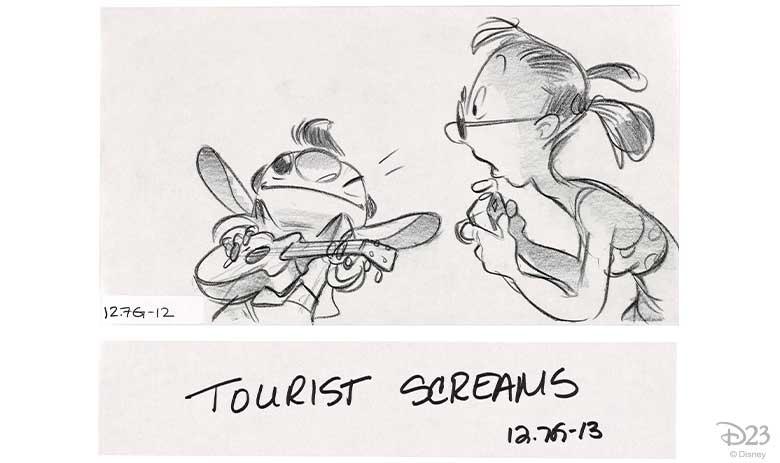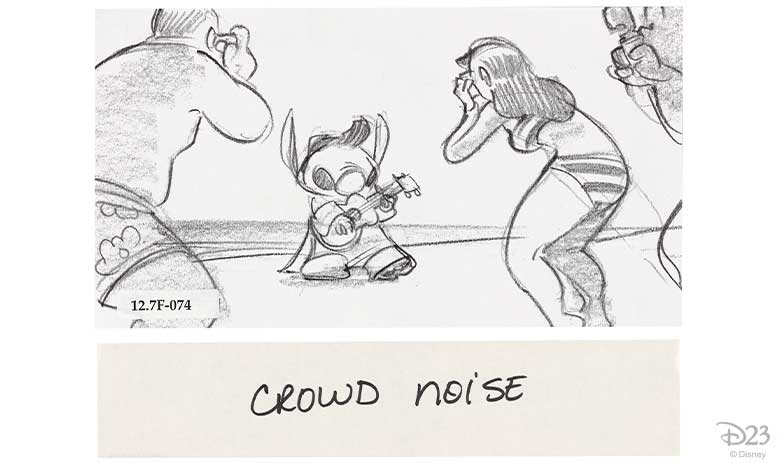 Story sketches are created to help the filmmakers visualize and refine the story before committing resources to actual production. In this case, these sketches from the 2002 animated feature Lilo & Stitch illustrate the alien, Stitch, causing a sensation on the shores of Hawaii dressed as a certain well-known pioneer of rock and roll.
See the art in person when you visit the exhibit—and don't forget, D23 Gold Members get 20% off tickets to Inside the Walt Disney Archives through this exclusive offer. The exhibit will continue through January 2, 2022, and will include a wide array of special events for people of all ages, including a special D23 Gold Member preview. To see the full schedule and purchase tickets or hotel packages, please visit Graceland's website.