By Courtney Potter
A "Year of Magical Surprises!" is Coming to Shanghai Disney Resort
Time flies when you're having fun! On June 16, Shanghai Disney Resort will celebrate five years of magic and wonder—and next month, they're kicking off a brand-new, year-long event to help commemorate such an auspicious occasion.
Starting April 8, the resort will begin a "Year of Magical Surprises!", featuring an exciting lineup of exclusive experiences and sensational surprises. From a breathtaking evening spectacular, ILLUMINATE! A Nighttime Celebration, to an anniversary-themed overlay to Mickey's Storybook Express pre-parade, there are new experiences and surprises around every single corner of Shanghai Disneyland. New soundtracks will be heard throughout the park, bringing the celebrations to tuneful life, and a collection of limited-edition souvenirs will allow guests to bring home all kinds of warm memories. Plus, fifth anniversary decorations will line the streets of Mickey Avenue, and each land will be illuminated anew. But that's not all: Big anniversary makeovers are also coming to the resort's two hotels and Disneytown.
Stay tuned for more "Year of Magical Surprises!" news as we cavort ever closer to its start date…
5 Fantastic Things to Watch This Weekend
Well, this weekend finally brings us the kick-off of a TV season we've been looking forward to for months: Genius: Aretha, starring Cynthia Erivo as the legendary Aretha Franklin, on National Geographic. Tune in this Sunday for the first two episodes! You can fill the remainder of your calendar with additional amazing viewing from around the worlds of Disney, including the season-three premiere of Disney Channel's Sydney to the Max, and so much more!
New Sneak Peek at Disney's Cruella
It first aired during the 2021 Grammy® Awards—but in case you haven't yet seen it, take a gander at the brand-new sneak peek trailer for Cruella, Disney's all-new live-action feature film starring Oscar® winners Emma Stone and Emma Thompson, directed by Craig Gillespie.
Following the rebellious early days of one of cinema's most notorious—and notoriously fashionable—villains, Cruella is set in 1970s London amidst the punk rock revolution. Estella (Stone), a clever and creative young grifter determined to make a name for herself with her designs, befriends a pair of young thieves who appreciate her appetite for mischief, and together they are able to build a life for themselves on the London streets. One day, Estella's flair for fashion catches the eye of the Baroness von Hellman (Thompson), a fashion legend who is devastatingly chic and terrifyingly haute. But their relationship sets in motion a course of events and revelations that will cause Estella to embrace her wicked side and become the raucous, fashionable, and revenge-bent Cruella we know and love today.
With incredible costumes by two-time Oscar winner Jenny Beavan, Cruella is due to wreak fashionably memorable havoc beginning Friday, May 28.
Disneyland Resort Sets April 30 Reopening Date
It was news heard 'round the world: Earlier this week, the good folks over at Disney Parks Blog announced that Disneyland Resort is set to reopen, on a limited basis, beginning April 30. So get your Mickey ears ready and prime your taste buds for that first sure-to-be-amazing bite of churro… Check out more information here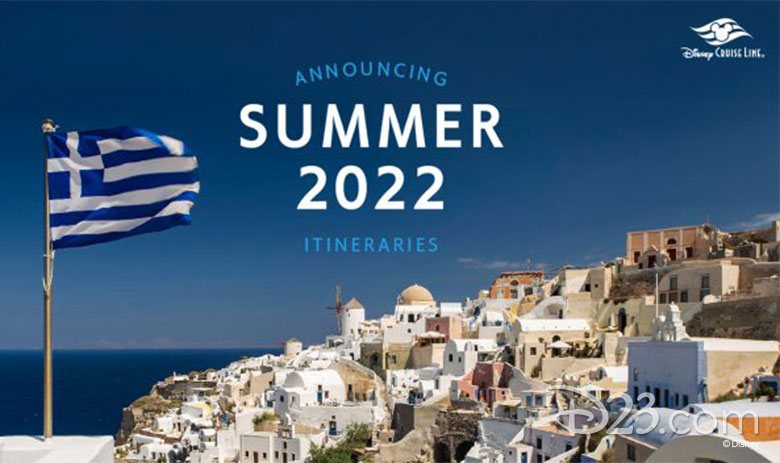 Disney Cruise Line Announces Summer 2022 Itineraries
The saying "It's never too early to book your next vacation" has never been more true, honestly… and to that end, if you're fans of Disney Cruise Line like we are, you'll delight in their just-announced, brand-new itineraries for Summer 2022.
That season, the Disney Magic's grand tour of Europe begins with sailings through the Greek Isles and Mediterranean before heading to northern Europe for cruises to the Baltic, the British Isles, Iceland, and the Norwegian fjords. Five new ports of call in Europe include Chania, Greece; Porto, Portugal; Riga, Latvia; Maloy, Norway; and Nynashamn, Sweden, near Stockholm. Meanwhile, the Disney Wonder will return to Alaska for the '22 summer season to explore the region's breathtaking natural vistas, glaciers, and wildlife. Departing from Vancouver, Canada, most of these seven-night cruises will visit Dawes Glacier, Skagway, Juneau, and Ketchikan; two of the cruises will also check out Icy Strait Point in place of Skagway. Plus, for the first time ever, guests will be able to sail out of Miami during the summer season, enjoying even more opportunities to visit Castaway Cay.
Bookings for the incredible vacations mentioned above open to the public on March 25! (And don't forget: The Disney Wish is also scheduled to sail its maiden voyage in Summer '22; information on itineraries and bookings for this ship will be released at a later date.) All the pertinent details can be found on the Summer 2022 Itineraries page of disneycruise.com.
The Walt Disney Company Earns 15 Oscar Nominations
March is peak "awards season," which means we're heading towards the top-dog of 'em all: The Academy Awards! And earlier this week, the 2021 Oscar nominees were announced. The Walt Disney Company earned 15 total, including Best Picture for Searchlight Pictures' Nomadland. See the full Disney-related list and start preparing your red-carpet-worthy home-viewing outfits right now…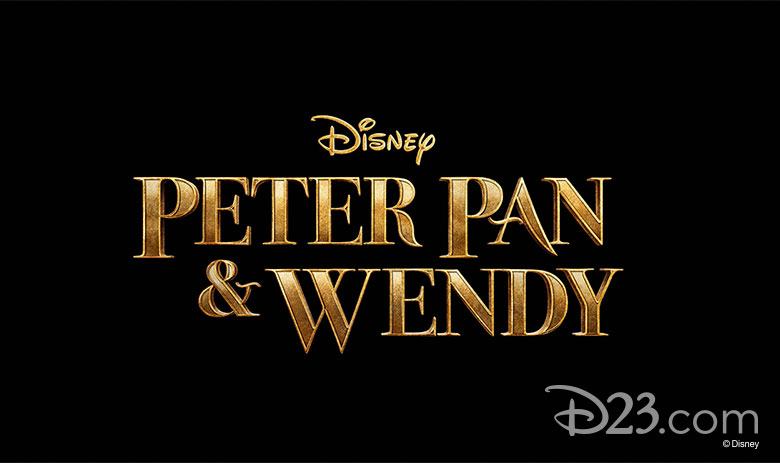 Peter Pan & Wendy Begins Production in Vancouver
There's a new way to Neverland coming soon to Disney+ … and it promises to be a treat! Principal photography on the live-action adventure/fantasy Peter Pan & Wendy has just begun in Vancouver, Canada; the film reteams Pete's Dragon director David Lowery and producer Jim Whitaker, and it's scheduled to premiere on the streaming service in 2022.
Based on J. M. Barrie's novel Peter and Wendy and inspired by Disney's 1953 animated classic, Peter Pan & Wendy is the timeless tale of a young girl who—defying her parents' wishes to attend boarding school—travels with her two younger brothers to the magical Neverland. There, she meets a boy who refuses to grow up; a tiny fairy; and an evil pirate captain… and soon, they find themselves on a thrilling and dangerous adventure far, far away from their family and the comforts of home. The film stars Jude Law as Captain Hook, Yara Shahidi as Tinkerbell, Ever Anderson as Wendy, Alexander Molony as Peter Pan, Molly Parker as Mrs. Darling, Alan Tudyk as Mr. Darling, and Jim Gaffigan as Smee—and introduces newcomers Joshua Pickering as John, Jacobi Jupe as Michael, and Alyssa Wapanatâhk as Tiger Lily.
Take that second star to the right and keep your eyes peeled for more Peter Pan & Wendy news as it becomes available.
ICYMI: Descendants: The Royal Wedding Announced
Hear ye, hear ye—mark your calendars now for what's sure to be a most memorable event! The VKs are coming back in Descendants: The Royal Wedding, an all-new animated special that invites viewers to Mal and King Ben's nuptials. Read up on what you can expect right here… Wonder what's on their registry?