By Courtney Potter
Disney+'s Timmy Failure: Mistakes Were Made will introduce audiences to pint-sized sleuth Timmy (Winslow Fegley) and his 1,500-pound polar bear partner, Total, as they set out around Portland, Oregon, to establish the "best detective agency in town, probably the world"—despite his frazzled mom Patty (Ophelia Lovibond) and her well-meaning boyfriend Crispin (Kyle Bornheimer); his teacher/nemesis Mr. Crocus (Wallace Shawn); his school-mandated guidance counselor, Mr. Jenkins (Craig Robinson); and several other über-colorful characters.
Just a few days ago, D23 cracked the proverbial case and was lucky enough to chat with members of the Timmy Failure cast about the making of the film, what they hope audiences take away, and so much more—read on to deduce some auspicious anecdotes!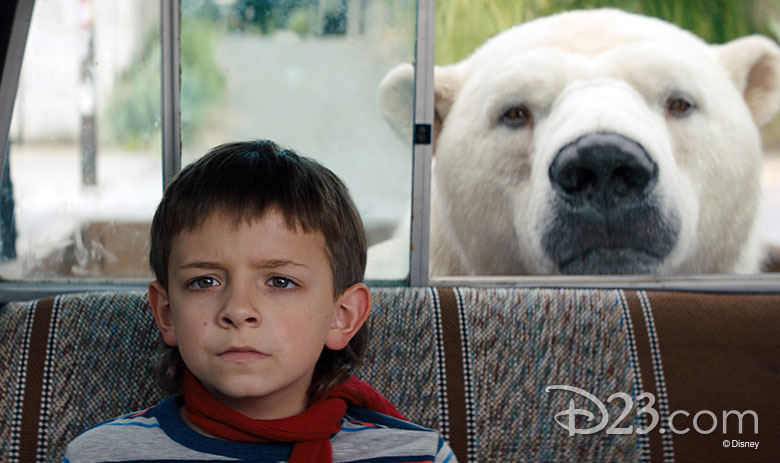 Winslow Fegley (Timmy) talks about his character, and what he thinks the kids teach the adults—and by extension, the audience—in the film…
"I was not familiar with the [Timmy Failure] book," Fegley shares, "but probably [after] the first or second audition, my dad and I started reading them and I just kind of automatically fell in love with the story… I'm a little different than Timmy, but I also have some similarities; he doesn't think through things twice, he kind of just acts spontaneously, which I think I sometimes do as well… if you look through my sketchbook, I'll have like 80 half-drawn drawings because I just always jump into the next thing. But I'm 11 years old and I'm working on it," he admits. As for the story of Timmy Failure, Fegley hopes it confirms "it's OK to be different—and you don't have to fake to be someone else, and you don't have to be afraid to be yourself because people will like you for who you are."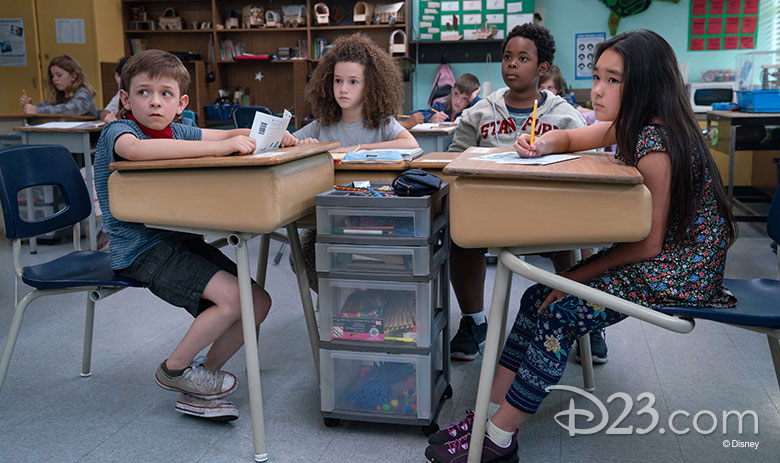 Ai-Chan Carrier (Timmy's detective rival Corrina Corrina) on how she got involved in show business…
"I started singing when I was younger," says Carrier, "and my singing coach said, 'Hey, there's this musical that you should try out for right now.' And I said, 'OK!' and I got the part." (Carrier's first professional job was playing Princess Ying in a production of the Rodgers and Hammerstein musical The King and I.) "I had this little paragraph that I had to say, and I was the only one in the middle of the stage. I loved that moment. I did [the show] for two months, and I said to my dad, 'I want to do it like the other kids; I want to take acting lessons.'" She laughs and adds, "And after acting lessons, I came here [to Timmy Failure]!"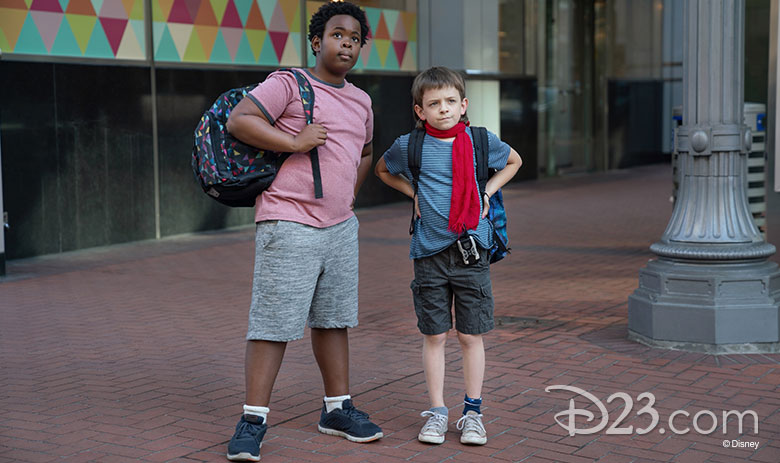 Kei (Timmy's grades-obsessed best friend Rollo Tookus) recalls how his dad helped him learn his lines through the magic of technology, and what it was like shooting his favorite scene…
"My dad and I run lines all the time, and usually we're right next to each other running them," Kei says. "But when I went to Vancouver [to shoot the film], I was with my mom—so I would video call him and he would help me read and annotate my lines… I think learning lines was the easiest part; doing the homework and finding what your character really wants in a scene." And is there a certain scene that sticks out in Kei's memory? "My favorite scene to shoot was the bank scene where I run into a door!," he laughingly admits. "I did my own stunt for the first two takes and then they're like, 'OK, Kei, you need to stop running into the door because we don't want you getting hurt!'" (Don't fret, parents of the world; Kei was unharmed.)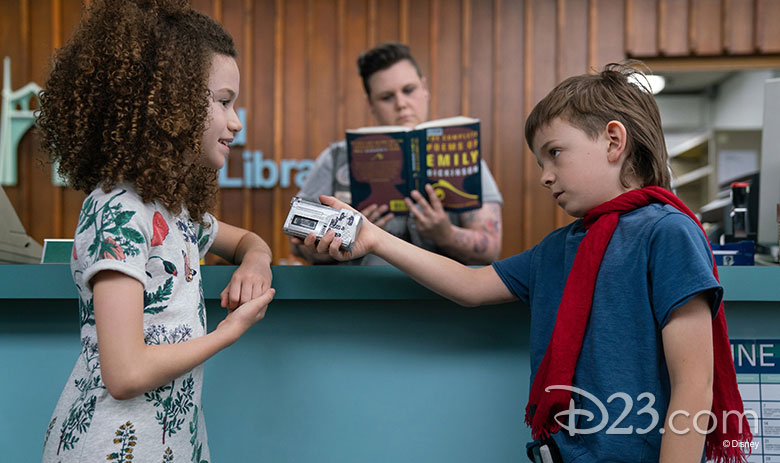 Chloe Coleman (animal-activist schoolmate Molly Moskins) on what the experience of making Timmy Failure: Mistakes Were Made taught her…
"The character of Molly is a feminist, and she believes in everything," Coleman explains. "She's strong and passionate about [what] she supports and I wish everybody could be like that… I really learned that being yourself or supporting things—you're trying to help other people, not focusing the world on you. It's something I wish more people would do. So I think I learned that—especially for me, like at my school, sometimes it can even happen [where] kids feel left out. There are mean kids in the world. I learned to include everybody—to make sure, if somebody feels sad, that I can do something about it."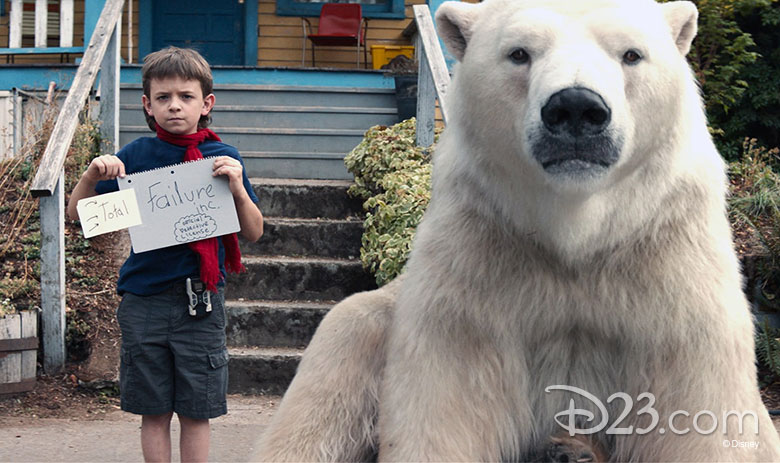 Kyle Bornheimer (Crispin), Ophelia Lovibond (Patty), and Wallace Shawn (Mr. Crocus) remember seeing how Total the polar bear came to "life" on set…
"I love movie sets and TV sets because you're a part of this collective," explains Bornheimer. "And also, you're 'putting on a show' and you [realize] 'Oh, I see, they used a real person so they can reference [the polar bear] and so the camera knows exactly what the spacing is.' And you feel like you're part of the effect itself, and that you're all in this together… [plus] you can see how helpful that would be to Winslow." Shawn agrees, adding, "It was pretty convincing and seemed quite real." "You're pretending all the time" as actors, explains Lovibond; "If anything, it's one more thing to pretend it's not really there—it doesn't feel incongruous." The effect in the film, Bornheimer notes, "is flawless. I mean, my mom was amazed that that wasn't really a polar bear!"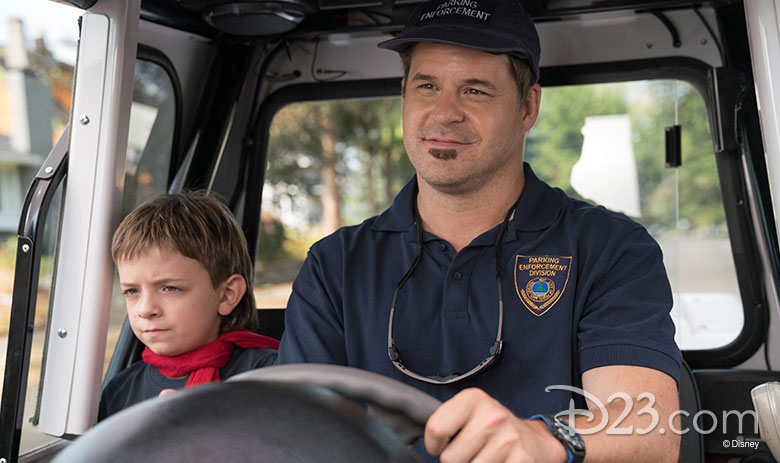 Bornheimer reveals what he loves about the movie; a message he hopes audiences take away; and his own familial connection to the subject matter…
"One of the reasons Tom [McCarthy, the film's director] wanted to set it in Portland is that it's a city that celebrates its uniqueness and celebrates its weirdness," he explains. "And one of the themes of the film [is] 'Only normal people are normal.' And the city, and the characters, and the story all reflect that—and all really celebrate [that]. And I loved that about it from the get-go… I also just love the simple message along the lines of imagination, of hitting an age when you have a decision to make about your imagination—on continuing to foster it but then adding accountability to it. My kids are 11 and 9 right now, and I certainly see the same thing. I want them to be kids forever, but they also have to learn that they'll have some accountability. There's a big strain in this movie about whether or not Timmy understands accountability, and it's played out very simply but very gracefully…"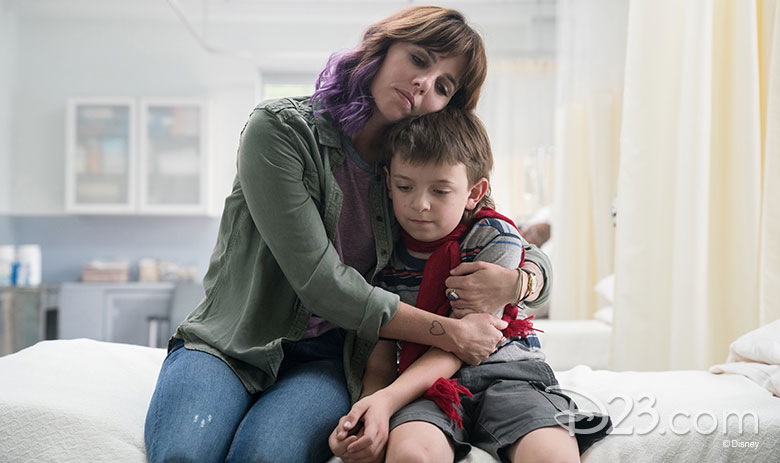 Lovibond on becoming a part of the Disney tradition of films that the whole family can enjoy together…
"You watch [Disney films] growing up," says Lovibond. "And it's strange to then be in one—because you watch them with your kids, and then you're in one for other children… it's sounds corny but it is quite dream-like. Because they're part of your childhood. You reference them—you can make a reference and someone knows what movie you're talking about. And now to contribute to that canon [with this film] is a lovely legacy."
Don't miss Disney+'s Timmy Failure: Mistakes Were Made, premiering February 7!