By Kelsey Williams, Walt Disney Archives
Come in, D23. Disney's take on the iconic fedora-clad detective, Dick Tracy, hit big screens on June 15, 1990. To celebrate the 30th anniversary of the Touchstone release, we've put together a lineup of some of our favorite historical objects related to the film from the Walt Disney Archives collection.
The colorful world of Dick Tracy was made to resemble the namesake comic strips originally created by Chester Gould in 1931. Filmmakers used only 6 colors to mirror the ink that newspapers use to print Sunday comics with. Bringing the visuals of a comic book to life isn't a simple task, especially when filming on a studio lot. Matte paintings on glass were combined with actors' performances to help set the tone and create the perfect setting.
The Walt Disney Archives contains an extensive collection of publicity and promotional materials, including these character posters featuring Dick Tracy, Big Boy Caprice, Breathless Mahoney, Flattop, and The Brow.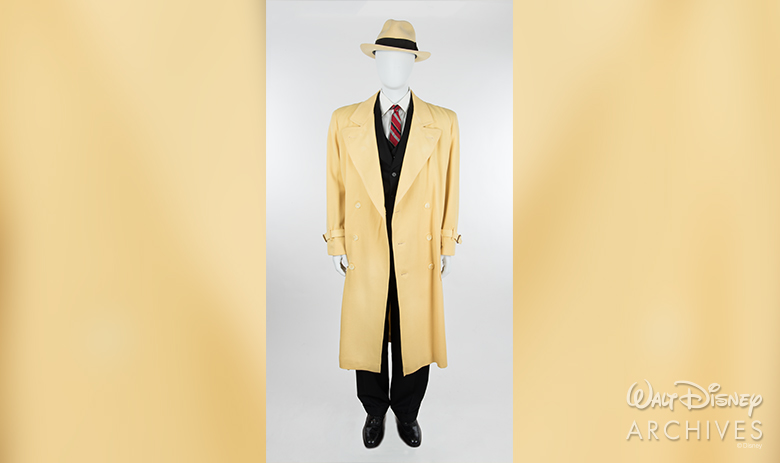 Costume designer Milena Canonero had the task of taking simple comic-strip characters and giving them a new life on the silver screen. Producer, director, and star Warren Beatty lifted Tracy's look straight off the page, featuring a black suit, white shirt, red stripped tie, yellow coat and fedora.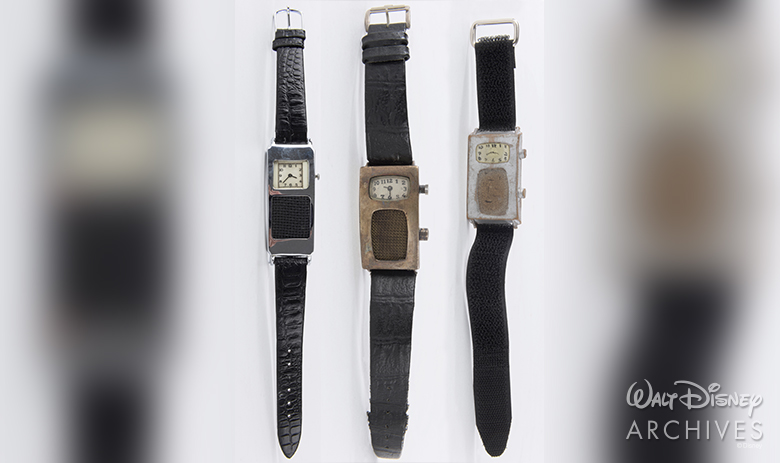 When cracking down on crime, Tracy used a wristwatch radio to stay abreast of the "goings on" around town. Here are three variations of his wristwatch radio preserved in the Archives collection: a screen-used edition worn by Warren Beatty, a prototype, and a stunt version.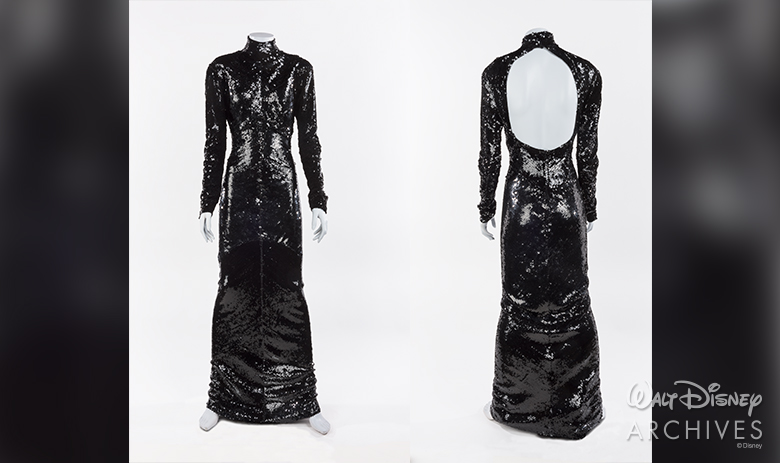 Madonna as Breathless Mahoney performed three new songs written by Stephen Sondheim in Dick Tracy. She wore this backless black sequined dress while performing "Sooner or Later" during the raid of Club Ritz.
Each character in Dick Tracy was given a distinct color to help them stand out, with the palette going from black to white without using any mid-tones or muddy colors. As the main crime boss in the film, Big Boy Caprice wore a flashy double-breasted red suit with black pinstripes to showcase the character's anger…and danger surrounding him!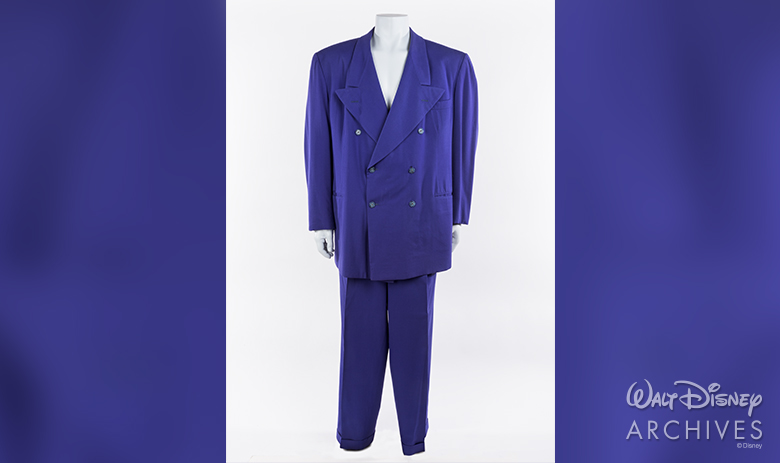 Actor William Forsythe spent three and a half hours in the make-up chair each day to transform into Flattop. Add in this purple 1940s-inspired double-breasted suit, and you've got one infamous mobster.