They are electronic actors that recite their lines over and over again, day after day, and year after year. Each delivery is consistent, rehearsed, and perfectly timed. As Disney parks have evolved, these Audio-Animatronics® have, too. They help extend our imaginations and guide us through experiences we never thought imaginable in real life.
The First Audio-Animatronics
When Walt Disney found an antique mechanical singing bird in a shop while on vacation in New Orleans, he was intrigued. He reasoned that he and his staff had been doing animation on film for years, but it would be fun to try some three-dimensional animation.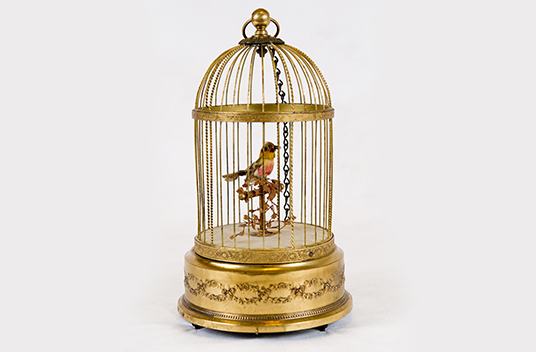 Walt had Wathel Rogers and other studio technicians take the bird apart to see how it worked. Then work was started to come up with a prototype figure. Charles Cristadoro, a sculptor, modeled some human heads, utilizing actor Buddy Ebsen and staff members around the Studio as models, and experiments were made with cams, hydraulics, and other methods of enabling the figures to move realistically.
One early concept was for a figure of Confucius, who would interact with guests in a Chinese restaurant at Disneyland. The Chinese restaurant was never built, so the technicians turned instead to the nation's sixteenth president, Abraham Lincoln. When Robert Moses, in charge of the 1964–1965 New York World's Fair, saw the figure being tested at the Disney Studio, he knew that he had to have it for the Fair. Walt agreed to speed up development of Lincoln, and the state of Illinois came forward to act as sponsor. The exhibit opened in April 1964, to great acclaim. But, Audio-Animatronics had actually been used in a show that had opened at Disneyland the previous year.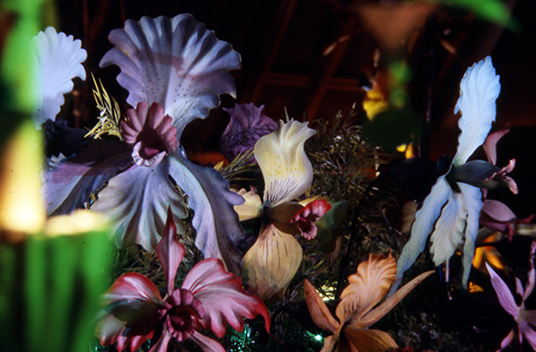 Less sophisticated figures of birds, flowers, and tiki gods populated the Walt Disney's Enchanted Tiki Room. From then on, Audio-Animatronics would be an accepted part of many of the attractions at the Disney parks, reaching high degrees of complexity in Pirates of the Caribbean, Haunted Mansion, America Sings, Country Bear Jamboree, Spaceship Earth, The Hall of Presidents, and The American Adventure.
From Birds to Beasts
We've compiled a list of 30 of our favorite Audio-Animatronics from parks around the world. Check out this impressive lineup of Disney's perfectly precise players that range from mice to monsters.