By Nicole Nalty
On June 17, Finding Dory will star someone old, someone new, and of course, our favorite someone blue! All of your favorite friends from the classic Disney•Pixar film are back, along with a whole slew of new creatures.
Let's take a closer look at this cast of characters, shall we?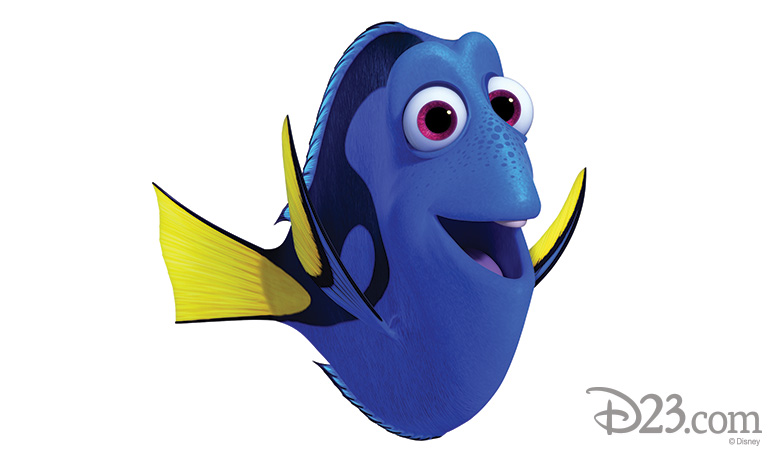 DORY (Ellen DeGeneres)—The star of the sea in Finding Dory is, of course, our favorite bright blue tang. As we know from Finding Nemo, Dory's short-term memory loss doesn't stop her from having an optimistic attitude, that is until she remembers something very important: She's forgotten her family.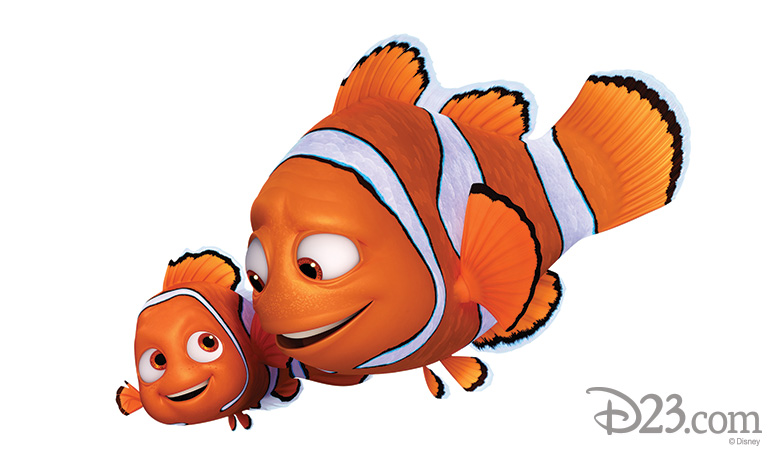 MARLIN (Albert Brooks)—The grouchy but loveable clownfish is back for another cross-ocean journey, much to his dismay. As we know, Marlin is quite content living a quiet life at home, but after all of Dory's help finding Nemo, how could he not help his forgetful friend?
NEMO (Hayden Rolence)—Just one year after his big adventure, we find Nemo is still a normal kid—going to school and living on the coral reef with his dad and their neighbor, Dory. Nemo obviously understands the importance of family, so he's incredibly supportive of Dory's search for her parents.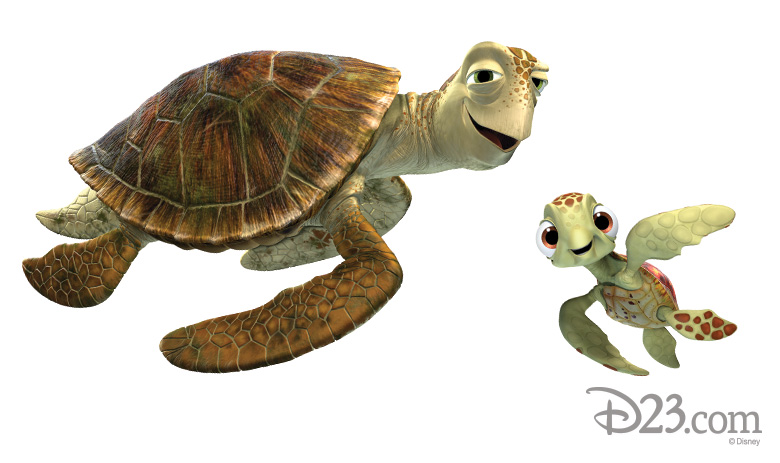 CRUSH (Andrew Stanton) and SQUIRT (Bennett Dammann)—This totally wicked duo helped Dory and Marlin find their way to P. Sherman 42 Wallaby Way, Sydney in Finding Nemo, so it's no surprise that these two help our fishy friends cruise the ocean once again to find Dory's parents. Isn't that so totally sweet?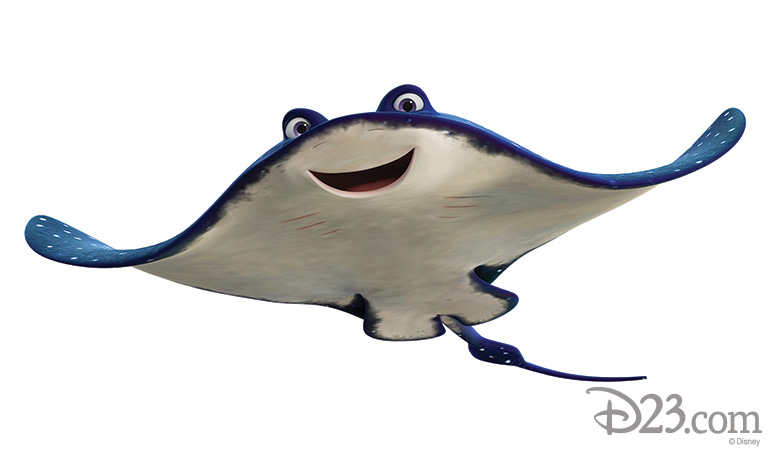 RAY (Bob Peterson)—The musical Mr. Ray is back to teach Nemo and his friends about the big blue world, but this time he has a new assistant: Dory. Although Dory is there to help Mr. Ray, it's actually Mr. Ray who helps her—one of his field trips turns out to be quite illuminating for the blue tang.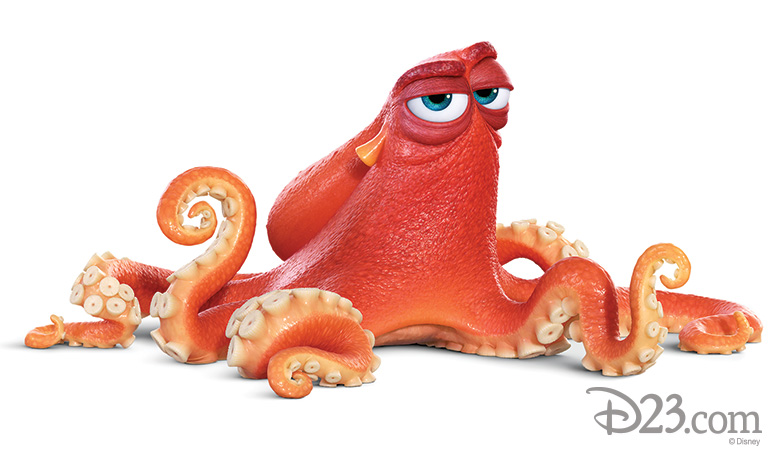 HANK (Ed O'Neill)—This cantankerous septopus is definitely a Mr. Grumpy Gils, as Dory would say—but there's more to him than meets the eye. He has some seriously impressive camouflaging skills, which is a very helpful talent for such an anti-social septopus. Hank isn't interested in making new friends—all he cares about is securing a one-way ticket on a transport truck to a facility in Cleveland, where he can life his live peacefully and most importantly, alone.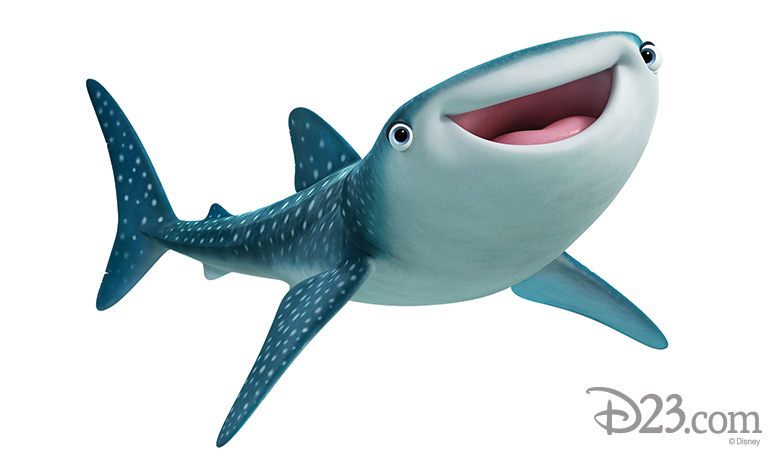 DESTINY (Kaitlin Olson)—A larger-than-life whale shark, Destiny is chronically clumsy but has a heart of gold. Destiny meets Dory at the Marine Life Institute, although, there's something very familiar about her… All we know for sure is that the two have one very important thing in common: they both speak whale.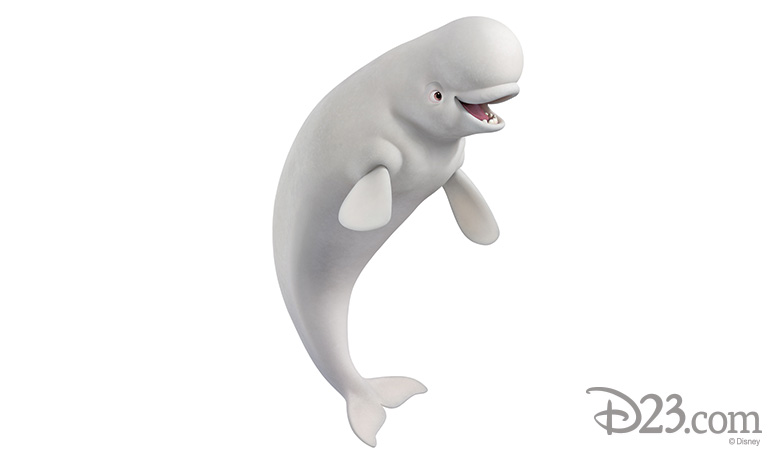 BAILEY (Ty Burrell)—A beluga whale with a tendency for the dramatics, Bailey also finds Dory at the Marine Life Institute. But Bailey has other priorities besides making new friends—he's SURE his echolocation is on the fritz. Destiny tries to keep this beluga from wailing, but she just can't seem to get through to him.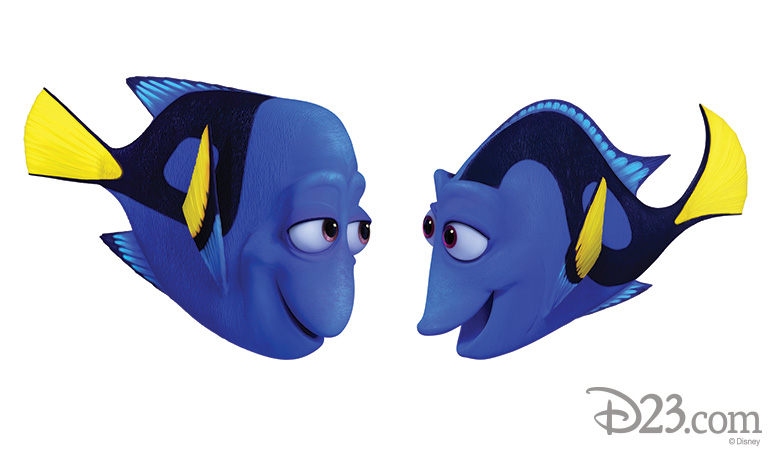 JENNY (Diane Keaton) and CHARLIE (Eugene Levy)—At the heart of Finding Dory are Dory's parents, Jenny and Charlie. They may be a little quirky, but their most important trait is something we can all relate to: an unconditional love for their daughter, Dory.