By Courtney Potter
Badge Art Goes Rogue at Star Wars Celebration—This April in Orlando!
If you've ever been to a Star Wars Celebration, you know that badge art has become its own tradition—each event has had totally unique illustrations, with styles and approaches that vary in the coolest way possible. And next year's Star Wars Celebration Orlando (blasting off from April 13–16, 2017, at the Orange County Convention Center) will be no exception! Artist Paul Shipper has been tasked with providing some totally new, totally awesome photorealistic sketches of characters from current Star Wars stories for this year's badges.
"The main thing for me was pleasing everybody at Lucasfilm," Paul told our friends over at StarWars.com in an exclusive interview. "And then in turn, because they would like them, then hopefully the fans will enjoy them as well. It's a case of trying to do something that would be very different from anything that's maybe been done before, in celebration of the 40th anniversary of Star Wars." While he's a trained pencil-and-paper illustrator, Paul created all his Star Wars Celebration Orlando images digitally—though he worked hard to make sure they still had a "warm" look. "The main thing is, really, the traditional aesthetic that I want to keep alive," he explains.
Celebrate the massive 40th anniversary of Star Wars: A New Hope by checking out Paul's badge art at Star Wars Celebration Orlando this April! For more info, and to purchase tickets, visit StarWarsCelebration.com.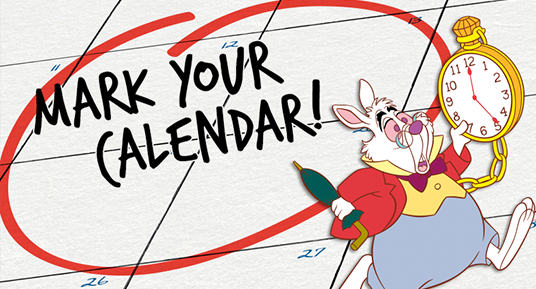 Save the Date!
Be sure to mark these upcoming Disney events on your calendar:
D23 and Walt Disney Archives


January 14, 2017


The Official Walt Disney Studios Tour—Presented by D23


January 19, 2017


D23 Behind-the-Scenes Experience: The Magic of Disney Park Maps


February 19, 2017


D23 Member Night at Freaky Friday at La Jolla Playhouse


July 14-16, 2017


D23 Expo 2017


Studios




December 16, 2016


Rogue One: A Star Wars Story opens in theaters


February 16, 18 and 22, 2017


Newsies in select movie theaters


March 17, 2017


Beauty and the Beast opens in theaters


April 21, 2017


Born in China opens in theaters


May 5, 2017


Guardians of the Galaxy Vol. 2 opens in theaters


May 26, 2017


Pirates of the Caribbean: Dead Men Tell No Tales
opens in theaters


June 16, 2017


Cars 3 opens in theaters
Parks


November 7, 8, 10, 11, 13, 15, 18, 27, 29; December 1, 2, 4, 6, 8, 9, 11, 13, 15, 16, 18, 22




Mickey's Very Merry Christmas Party at Walt Disney World Resort




November 10–January 8, 2017




Holidays at the Disneyland Resort




November 11–January 8, 2017




Holidays at Disney Springs




January 20, 2017




Epcot International Festival of the Arts




January 20, 2017


Main Street Electrical Parade returns to Disneyland park


January 20–February 5, 2017




Lunar New Year Celebration at Disney California Adventure park




August 31-November 13, 2017




Epcot Food & Wine Festival




Television




December 1-25, 2016


Freeform's 25 Days of Christmas


December 25, 2016


The Disney Parks' Magical Christmas Celebration, 9–11 a.m. on ABC


January 15, 2017


Mickey and the Roadster Racers Premieres at 9 and 9:25 a.m. ET on Disney Channel and Disney Junior


February 26, 2017




The Oscars® are broadcast on ABC
Disney XD's New DuckTales Gets Its Voice Cast
Saying we're excited for Disney XD's all-new DuckTales might be an understatement… especially now that we've seen the epic voice cast list! Based on the Emmy® Award-winning animated series treasured by a generation of fans, DuckTales will feature David Tennant (Doctor Who, Marvel's Jessica Jones) as Scrooge McDuck; Danny Pudi (Community), Ben Schwartz (Parks and Recreation), and Bobby Moynihan (Saturday Night Live) as the voices of mischief-making Huey, Dewey, and Louie, respectively; Beck Bennett (Moynihan's costar on SNL) as Launchpad McQuack; Toks Olagundoye (Castle) as Mrs. Beakley; and Kate Micucci (Milo Murphy's Law) as Webby Vanderquack. Other beloved characters slated to appear include Donald Duck, Flintheart Glomgold, Gyro Gearloose, Duckworth, Gizmoduck, Magica DeSpell, Gladstone Gander, and Ma Beagle and the Beagle Boys.
Late last week, the cast was revealed in a terrifically adorable video featuring the actors warbling their own rendition of the original DuckTales theme song. (It's honestly one of our favorite TV theme songs ever.) Take a gander, above—and look for DuckTales' big debut in summer 2017!
Go Behind the Water with World of Color—Season of Light
If you've had the chance to visit Disney California Adventure park (DCA) over the last few weeks, you might have been able to catch a performance of their brand-new nighttime water spectacular, World of Color—Season of Light. It's insanely dazzling, totally merry, and truly entertaining… and our friends over at the Disney Parks Blog have a nifty "behind-the-scenes" video detailing just what went into making the holiday spectacle possible.
Check out the clip, above—and see World of Color—Season of Light in person through January 8 as part of DCA's Festival of Holidays!
Oscar® Winner Forest Whitaker to Appear on Disney XD's Star Wars Rebels
There's a disturbance in the Force, but it's decidedly amazing one—and it's coming this January. Oscar®-winning actor Forest Whitaker, who stars as Rebel freedom fighter Saw Gerrera in Rogue One: A Star Wars Story, will join the cast of Disney XD's hit animated series Star Wars Rebels—which is set in a time period just prior to the events of Rogue One.
He'll reprise his role as Gerrera, providing the voice of the character as he makes his debut on Star Wars Rebels: "Ghosts of Geonosis, Parts One and Two," debuting on Saturday, January 7, at 8:30 p.m. EST on Disney XD.
Get a sneak peek of Gerrera in animated form via an all-new featurette, above.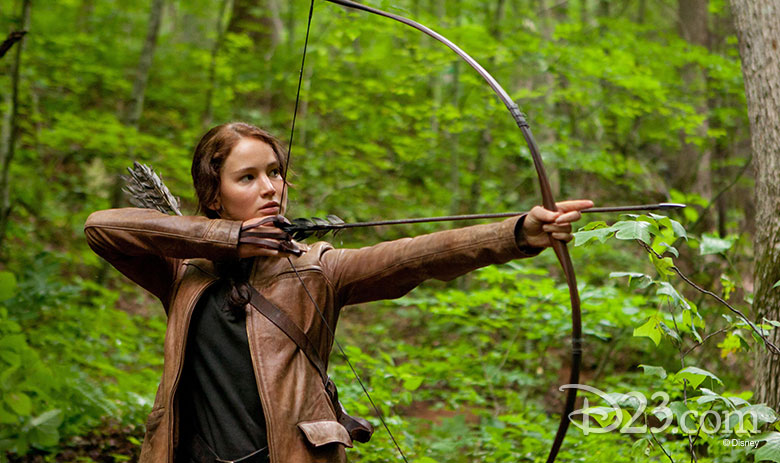 Freeform Kicks Off 2017 with "Boss Girls" Two-Day Programming Event
It's almost 2017 (seriously, where does the time go?)—and as we enter the new year, there is much to look forward to. A prime example: Freeform's "Boss Girls" programming event, hitting the airwaves Saturday, January 14, and Sunday, January 15.
This big movie marathon features all kinds of fierce females channeling their inner warriors—including Katniss Everdeen (Jennifer Lawrence) in The Hunger Games, Kat (Julia Stiles) in 10 Things I Hate About You, and Leigh Anne Tuohy (Sandra Bullock) in The Blind Side. So pop up some corn, gather all your BFFs, and settle in for a weekend of girl power!