By Zach Johnson
The Ultimate Disney Fan Event is almost here!
Before D23 Expo presented by Visa® kicks off Friday, September 9, in Anaheim, California, the media got a sneak peek at not only the show floor, but some of the exciting things The Walt Disney Company has in store this weekend—and beyond!
The media preview began with remarks from Bob Chapek, Chief Executive Officer, The Walt Disney Company, and Michael Vargo, Vice President, D23: The Official Disney Fan Club, followed by a look at Mickey Mouse One: Walt's Plane presented by Amazon, a specially curated exhibit in the Arena of the Anaheim Convention Center. D23 and the Walt Disney Archives, along with D23 Expo Platinum sponsor Amazon, have restored the plane's exterior for guests to enjoy through Sunday, September 11. It will then travel west, where, starting Saturday, October 15, Walt Disney's Grumman Gulfstream I plane will be displayed alongside the Palm Springs Air Museum collection.
"We are so happy to have Walt's plane make a 'landing' at the Palm Springs Air Museum, just a few miles from where Walt and his family had vacation homes at Smoke Tree Ranch," Rebecca Cline, Director, Walt Disney Archives, said of Walt's plane, which will be on long-term loan to the museum. "It is the ideal setting for this incredible icon."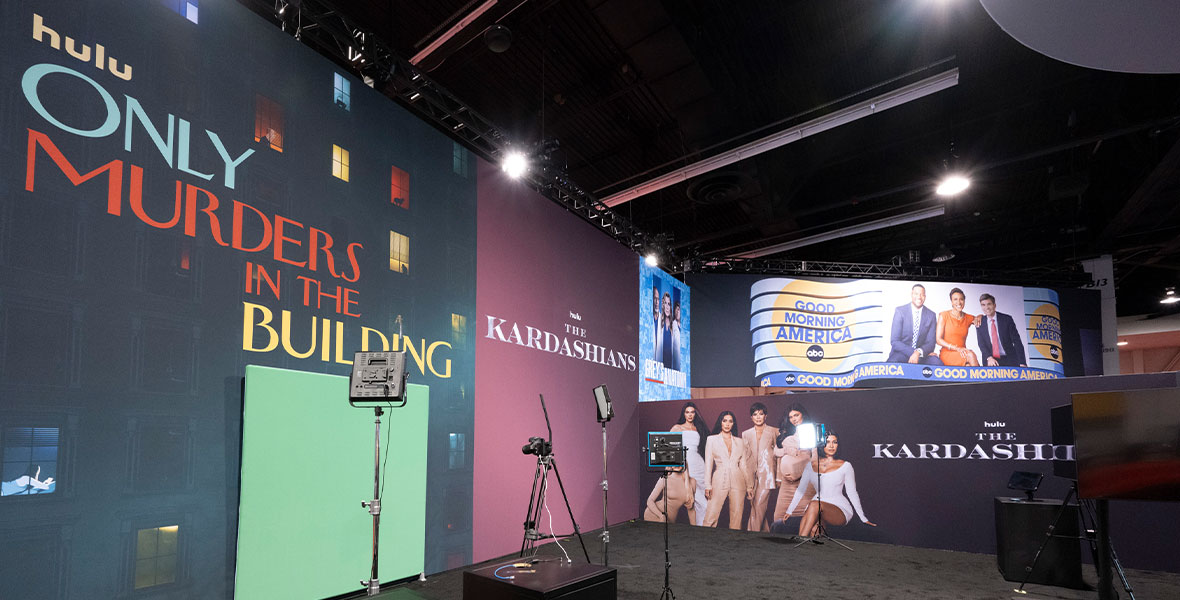 After learning more about the history of the plane—affectionately known as "The Mouse"—the media preview moved to Hall B to experience the Disney General Entertainment "Journey Into Storytelling" pavilion, which includes immersive photo and video activations themed to Abbott Elementary, American Born Chinese, American Horror Story, Cruel Summer, Epic Adventures with Bertie Gregory, Fire of Love, Good Morning America, Grey's Anatomy, The Kardashians, Legacy: The True Story of the LA Lakers, Limitless withChris Hemsworth, National Treasure: Edge of History, Only Murders in the Building, and ZOMBIES 3. "Our shows are distinguished by their popularity and their high quality," said Dana Walden, Chairman, Disney General Entertainment Content, The Walt Disney Company. "As a matter of fact, they were just nominated for 117 Emmy® Awards. But really, what's important is that fans love the shows—and we are going to take them on a 'Journey into Storytelling' in this pavilion."
Next, in The Disney Bundle Pavilion in Hall B, Kareem Daniel, Chairman, Disney Media and Entertainment Distribution, The Walt Disney Company, celebrated the combined strength of the Disney+, ESPN+, and Hulu content libraries. "Over the next three days, this space is going to be filled with thousands of guests who will get to connect with their favorite characters, explore iconic worlds, and experience the exceptional storytelling that frankly has made The Walt Disney Company set the standard for nearly 100 years," Daniel said. "This event is really a fantastic opportunity to showcase all that is new and upcoming for the Walt Disney Company. But, most importantly, it's an opportunity to connect with the fans who are incredibly dedicated to the Company. They're the ones who make all this possible, who are at the heart of everything we do."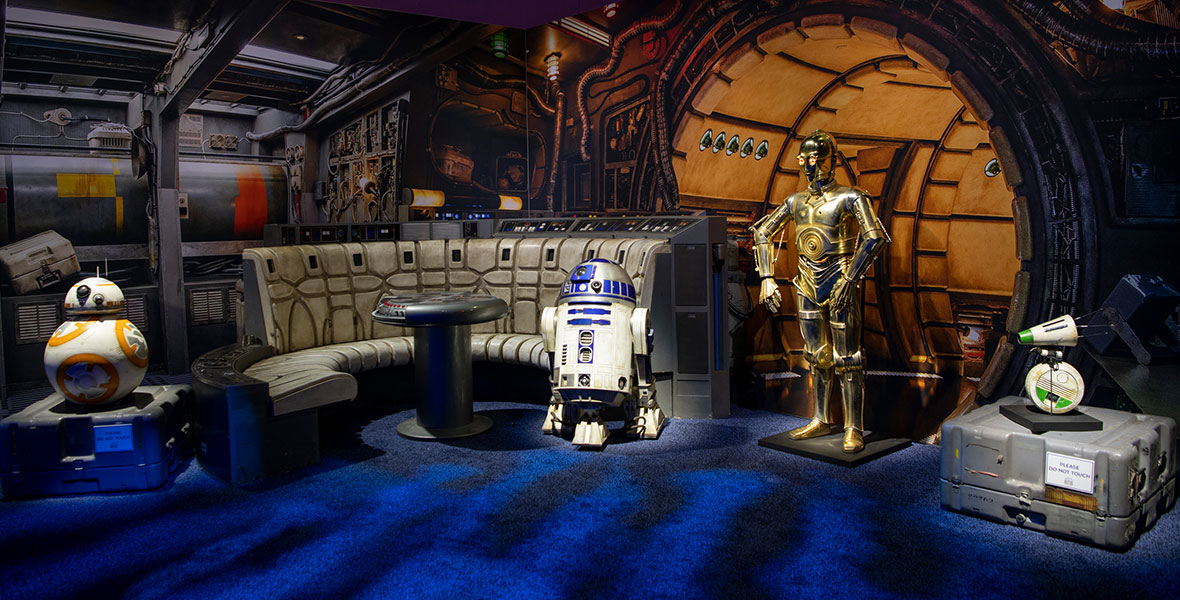 After being treated to a first look at the Disney+ Original series Andor, debuting with three episodes on Wednesday, September 21, members of the media were among the first to explore Walt Disney Archives presents Step in Time, an exhibit celebrating the nearly 100-year history of The Walt Disney Company. "It's a wonderful exhibition," Cline told Vargo before cutting the ribbon. "It's a little bit different than what we've done in the past."
Finally, media reps were invited to step inside the Disney Parks and Experiences Wonderful World of Dreams pavilion, where D23 Expo attendees are invited to step into new stories, attractions, and adventures Walt Disney Imagineers are bringing to life around the world. Fans will discover behind-the-scenes glimpses of Tiana's Bayou Adventure, the transformation of EPCOT, new Frozen-themed experiences, and so much more. "If you ask any Imagineer what drives them every day, they'll start with the end result," said Barbara Bouza, President, Walt Disney Imagineering. "It's really about the emotions of our guests and how they feel every time they step into an attraction, into the resorts, a cruise, or in the community—or when they experience a nighttime spectacular, a live show or performance, or even one of our character moments. That drive to create experiences that connect in such meaningful ways? Well, that's magic."
Josh D'Amaro, Chairman, Disney Parks, Experiences and Products, promised the best is yet to come. "I can't wait to tell you what's next at Disney Parks, Experiences and Products and how we're taking our stories, characters, and experiences to all new levels, thanks to some of the most creative teams—literally—in the world," D'Amaro said. "I can promise you all: You are not going to be disappointed this weekend."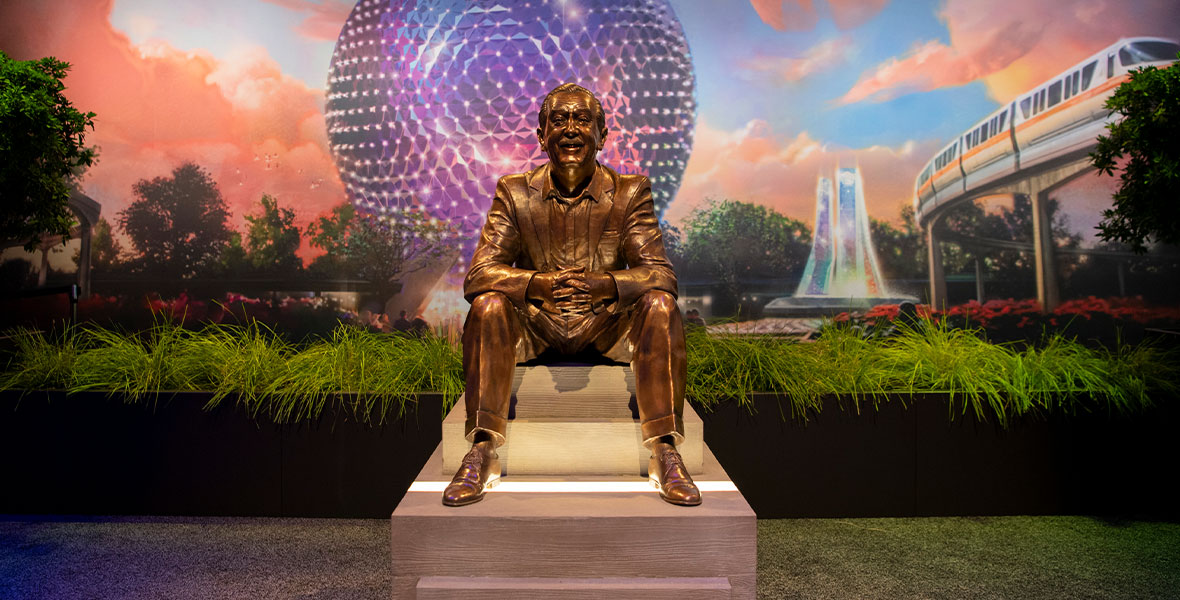 After sharing some highlights from across Disney Parks, Experiences and Products, D'Amaro turned to what's next. "As I approach my 25th year at Disney, I've never been more excited than I am right now about what the future holds for Disney," he said. "I hope to see you Sunday morning in Hall D23. It's going to be a lot of fun. I'll close with this: The depth and breadth of Disney and our consumer touchpoints is truly unrivaled. We know from decades of bringing Disney magic to life in so many ways that the closer we are to our audience, the better their experience and the stronger their connection will be with us. Only Disney can do this. It holds this special part in all of our hearts."
D23 Expo is sold out. Select presentations will be streamed for guests at D23 Expo [LIVE]. For more information, visit D23Expo.com.