By Steven Vagnini
As we celebrate the 60th anniversary of The Great Locomotive Chase, D23 looks back at the film's "Midwest premiere" in Marceline.
"I'm glad I'm a small town boy, and I'm glad Marceline was my town," Walt Disney once wrote to the city's residents. The quaint Missouri community, where young Walter lived from 1906 until 1911, helped shape the dreamer's visions and interests—from animals and nature to art and trains.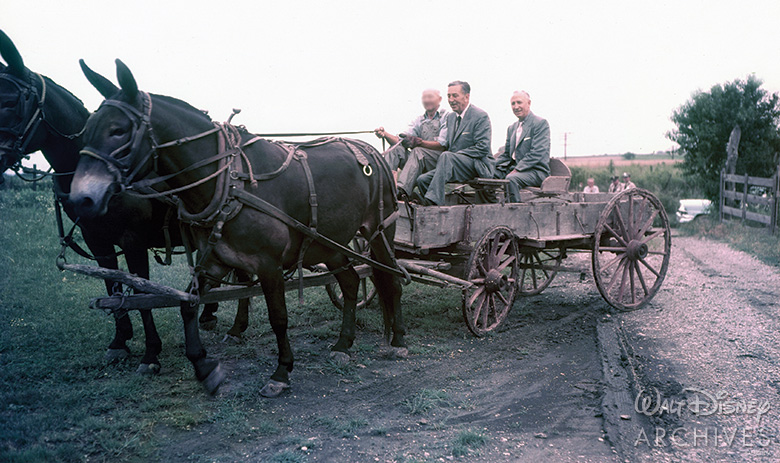 So in 1956, when Walt was invited back to Marceline to dedicate the town's new Walt Disney Municipal Park and swimming pool, he, of course, accepted. Walt and Lillian, along with Roy and Edna Disney, arrived July 3 for a short trip that also included visits to memorable places where the brothers grew up. As a special gift to the residents, Walt presented the "Midwest premiere" of his Studio's latest cinematic adventure, The Great Locomotive Chase.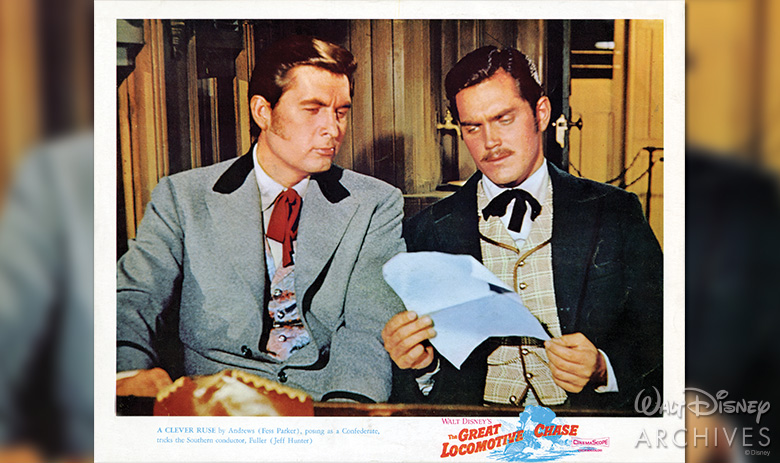 Originally released June 8, the Civil War-era film followed a party of Union spies who stole a train from Confederate troops, instigating a race that could have brought an early end to the War. Walt's love for trains helped fuel his excitement for the project; he even took steps to obtain authentic locomotives from Paramount Pictures and the Baltimore and Ohio Railroad Museum. Notably, the film starred one of Disney's most famous actors, Fess Parker, who starred in three of the Studio's four features released that year.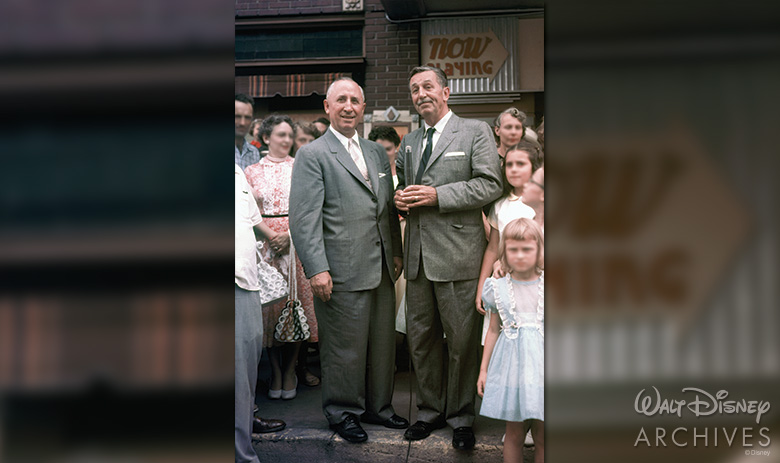 The Great Locomotive Chase screened continuously at Marceline's Uptown Theatre on July 4, much to the joy of the community. At 2:30 p.m., Walt appeared on stage, speaking briefly about his memories of Marceline with a special message to the children in the audience.
We hope you enjoy this rare glimpse at that historic day, courtesy of the Walt Disney Archives Photo Library. Click on a photo below to discover more!