By Andie Hagemann
"People sometimes will say, 'José, you can't take care of an emergency thinking of only one plate at a time.' And I say, 'I'm sorry, let me prove you wrong,'" says award-winning chef and acclaimed restauranteur JoséAndrés.
Andrés founded World Central Kitchen in the aftermath of the 2010 Haiti earthquake once he realized the food distributed to disaster victims was unappetizing Meal Ready-to-Eat (MRE) packs. With the philosophy "one plate at a time," he recruited fellow chefs—including those in areas struck by disaster—to help with hunger relief by cooking delicious hot meals and ready-to-go items like sandwiches that can be mass-created and easily distributed. Since the organization's inception, he's been proving doubters wrong: From Haiti, Puerto Rico, and North Carolina, to Madagascar and the Navajo Nation, WCK has provided aid in the middle of situations where few thought they could. And now, OscarⓇ-winning director Ron Howard chronicles the humanitarian work of Andrés and WCK in the film We Feed People from National Geographic Films, premiering Friday, May 27, exclusively on Disney+.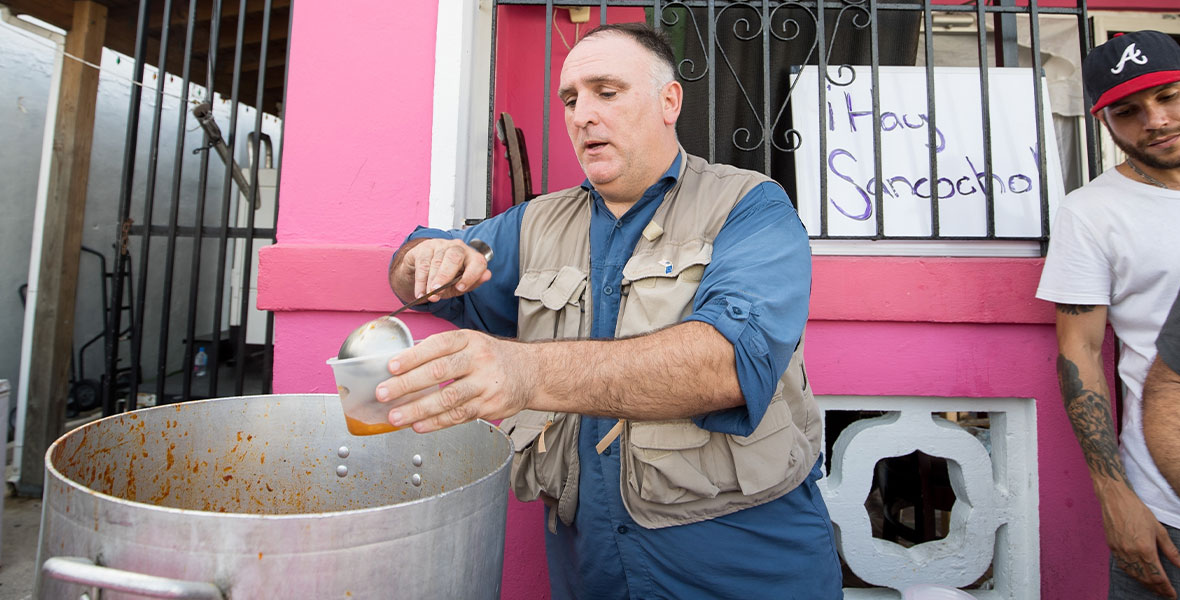 "One thing that is so inspiring about José's approach is how he empowers people; he doesn't simply 'show up,'" says Howard. "He has always had a sense that food was a wonderful way for people to have an experience, as well as a great medium of expression for himself." Howard adds he was inspired by Andrés' commitment to volunteerism after his rousing speech at the United Nations. With more crises occurring daily due to climate change, Howard felt now more than ever that Andrés' story should be told to the masses.
We Feed People follows WCK's evolution, from Andrés' initial idea to rally chefs together amid catastrophe to becoming one of the premier organizations in the disaster relief sector. The 90-minute documentary film highlights the high and lows of volunteerism—local governments lacking necessities for their constituents; volunteers' (including Andrés) experiencing exhaustion from working nonstop, going from crisis to crisis; and so much more. Most importantly, the chef notes the documentary shows the need to prioritize food for communities worldwide.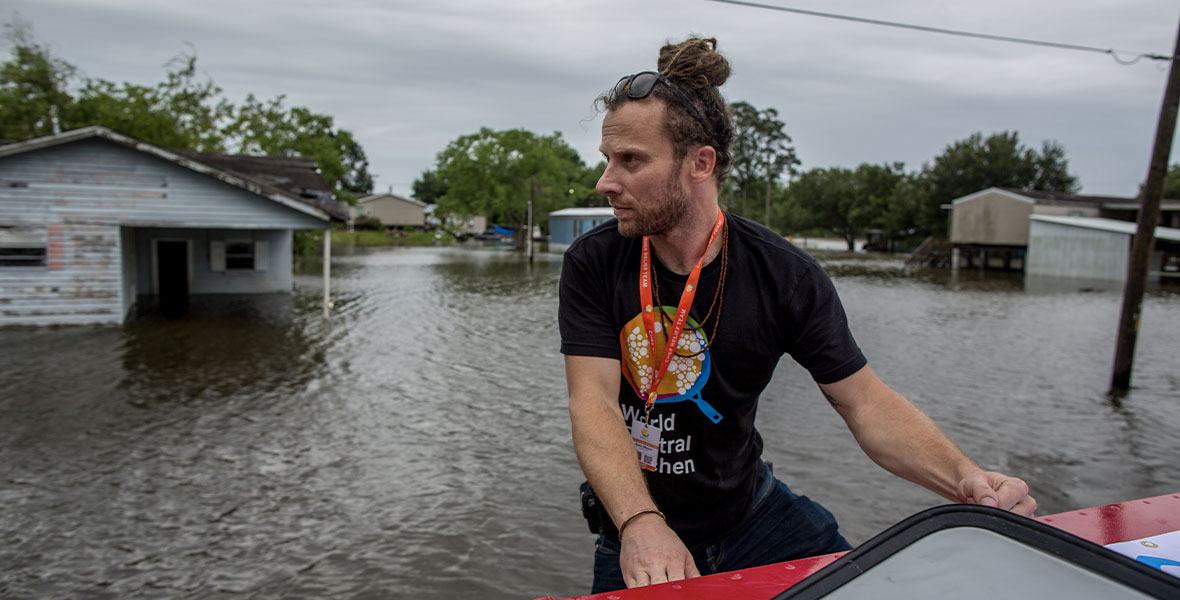 "I believe that food is a universal human right," says Andrés. "We need a better use of the funds from the government organizations that are deployed. Everyone in Congress knows we need less red tape.
"But even on a national level in America, how do we make sure that the federal entities that are supposed to be helping Americans in emergencies do it more efficiently and not simply grow the bureaucracy? We need to make food a national security issue."
Over the last 12 years, WCK has grown—yet so have the number of fires and other disasters per year thanks to the current climate emergency. Andrés adds that the number of hungry people in the world has grown exponentially despite global organizations, including WCK, putting in the work. No one's mission, including WCK, is nowhere near complete. "We are all still unsuccessful—because even with all of the money put into poverty and hunger and into NGOs, the number of impoverished and hungry keeps growing," he continues. "And one hungry person is too many."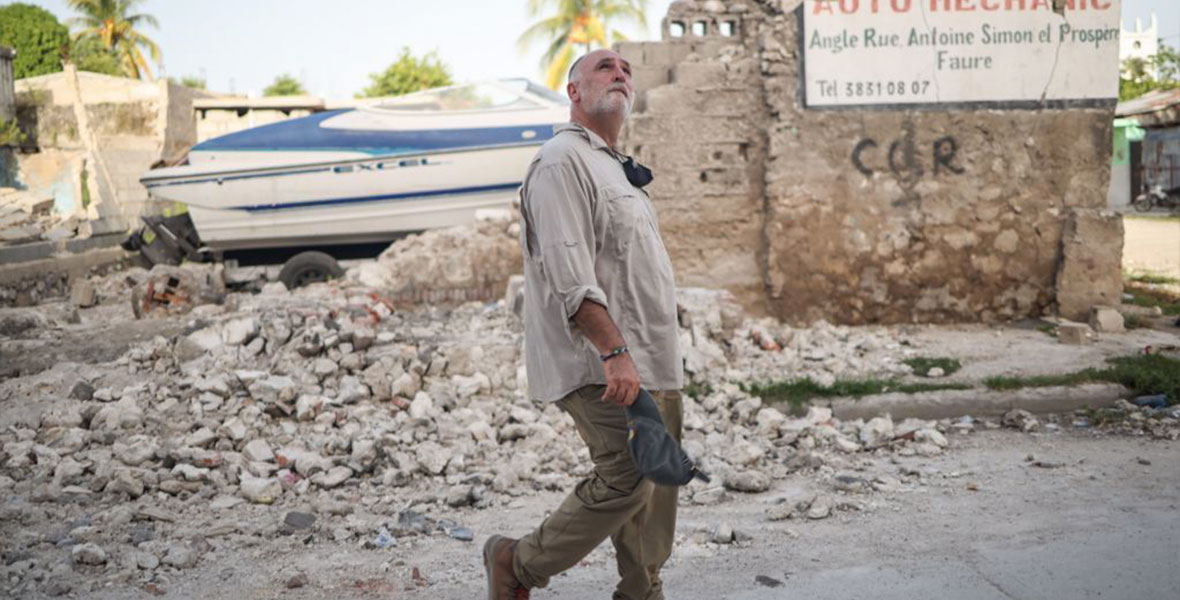 Andrés hopes the release of We Feed People inspires viewers to look for ways to help in their own communities—whether that's joining forces with WCK, or using their own skillsets to, say, advance education; or work on forest management to combat the effects of climate change—as well as during crises worldwide. "I hope it dawns on audiences the way that it dawned on me as we told the story that this is the face of hunger," he says. "It's not an insurmountable problem. And it is irresponsible not to face it."
We Feed People exclusively streams on Disney+ beginning May 27.