By Zach Johnson
America Chavez has fans seeing stars already.
The fan-favorite character from the comics is about to make her big screen debut in Marvel Studios' Doctor Strange in the Multiverse of Madness, opening exclusively in theaters on May 6, 2022—and Xochitl Gomez, best known for her role in The Baby-Sitters Club, is bringing the sassy, interdimensional, portal-punching Super Hero to life.
"America is someone we've been trying to get into the MCU for a long time," co-producer Richie Palmer says in the Spring 2022 issue of Disney twenty-three, available exclusively to Disney Gold and Gold Family Members. "This felt like the best place to do it, because 'Multiverse' is in the title and her powers specifically have to do with the Multiverse—her powers being that she can punch open doorways to other universes."
Doctor Stephen Strange (Benedict Cumberbatch) and Wong (Benedict Wong) have sworn an oath to "protect those barriers," Palmer explains, making America's presence all the more "maddening" for the sorcerers. "That's something we haven't seen in our movies, a character who can actually walk from one universe to another," Palmer notes.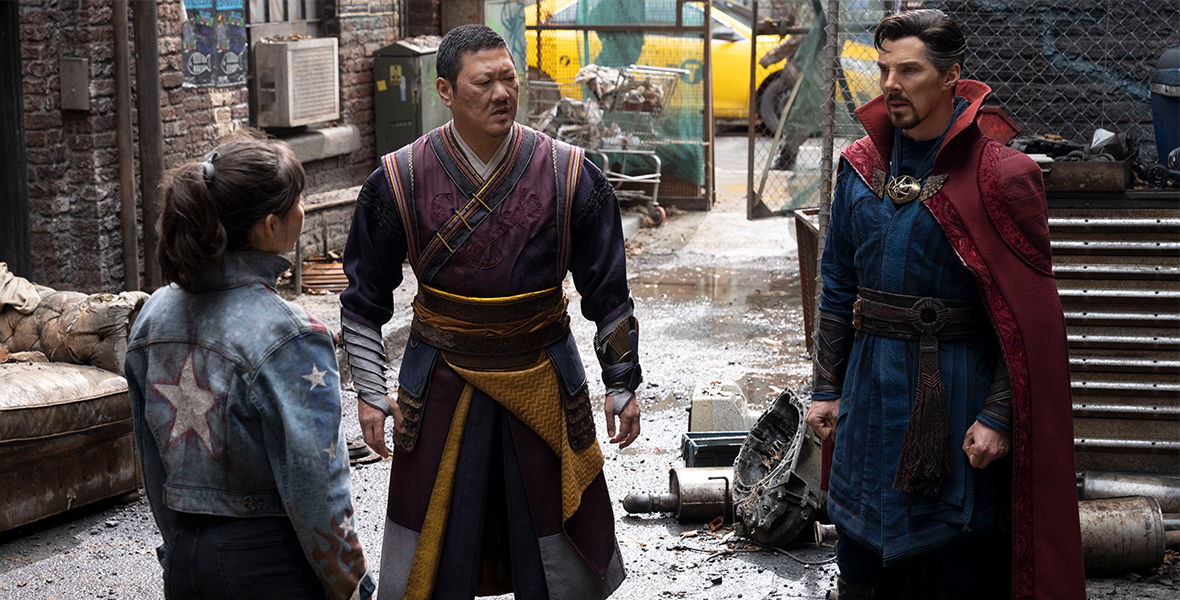 Gomez is a self-admitted "huge fan of the MCU" who has "seen every movie multiple times," she says. However, she didn't read the America Chavez comics until she "did some digging" during her audition process and figured out which role she was in contention for. "I immediately liked her style, her costume, and her confidence," she says. "I was like, 'She is a baddie! I can't believe I get to go for this role. This is crazy!'"
Gomez calls her character "inspirational," telling D23, "With America, she just keeps going, especially when things are going wrong—and everything is going completely wrong for her. She's running away from her uniqueness, until she learns to embrace it."
Rest assured, fans who've been following America's adventures in the comics won't be disappointed when they see the character in action alongside the other Super Heroes. "We are definitely honoring the Stargate portal, and you'll see a lot of stars with America in this movie," Palmer promises. "We're not doing away with those portals!"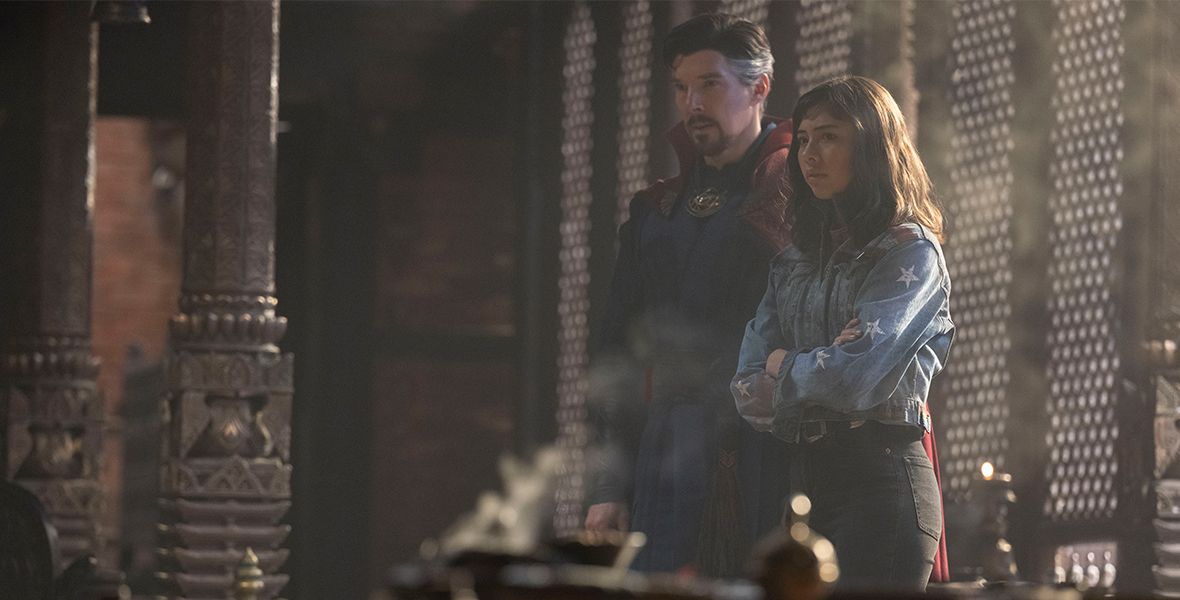 Independent and strong, America makes a big impression when she first encounters the master of the Mystic Arts. "America meets Stephen Strange in the middle of a battle in New York as a monster is attacking the city," she says, referring to Gargantos, a tentacled, one-eyed creature. "She's hiding when he comes to fight it, and then he sees it's America the monster is after. So, naturally, he wants to know more about her."
For more exclusive details on Doctor Strange in the Multiverse of Madness, read the Spring 2022 issue of Disney twenty-three—then see the film in theaters starting May 6! Disney twenty-three, which is delivered directly to fans' doorsteps, is offered exclusively to D23 Gold and Gold Family Members as a benefit of their membership.