By Courtney Potter
Grab your favorite cuddly blanket and whip up a piping hot cup of cocoa (extra marshmallows, of course)… it's time to get cozy with Disney+! As the holidays quickly approach and wintry weather continues to sweep in, there's no better time to gather the family (both related and chosen) and enjoy all manner of favorites available on the streaming service.
D23's crack team of elves took a lil' break from our Season of Magic to pull together a list of Disney movies (and a series of animated shorts, for good measure) sure to warm the cockles of your heart. Keep this list handy for your next snow day!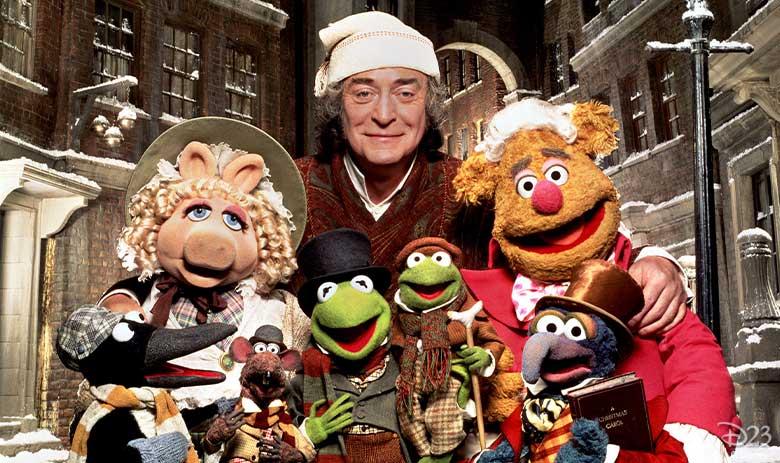 The Muppet Christmas Carol
No inventory of "cozy Disney movies" is complete without the Muppets' 1992 take on the classic Charles Dickens tale. Gonzo the Great narrates as Mr. Dickens himself in a faithful adaptation of miserly Ebenezer Scrooge's (Michael Caine) tale of redemption. A fantastic soundtrack, with songs by The Muppet Movie's Paul Williams, and memorable performances by humans and Muppets alike make this a warm holiday staple. (And who says you can't watch a holiday movie after the holidays?)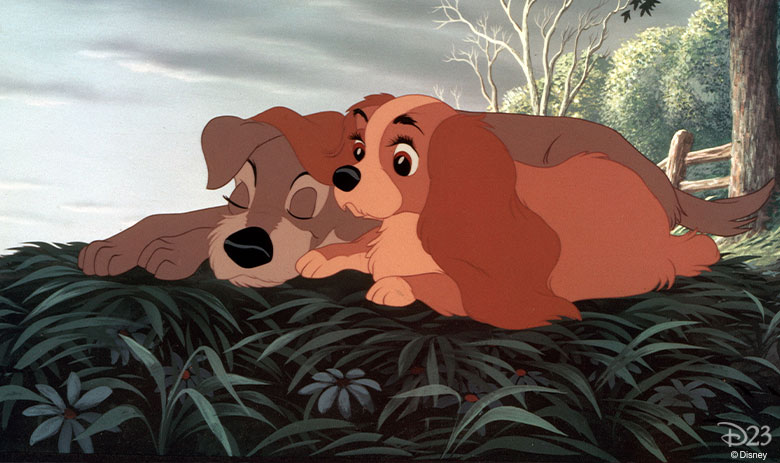 Lady and the Tramp (1955)
In this animated classic, Lady, a cocker spaniel from a respectable home, falls in love with Tramp, a mutt who lives in the railroad yards. After several memorable outings together (including that iconic moonlit spaghetti dinner), the pair's relationship is strained not only by Lady's devotion to her human family, but by Tramp's irresponsible behavior… which gets Lady thrown in the pound! Don't worry, though—all's well that ends well for this lovable pair.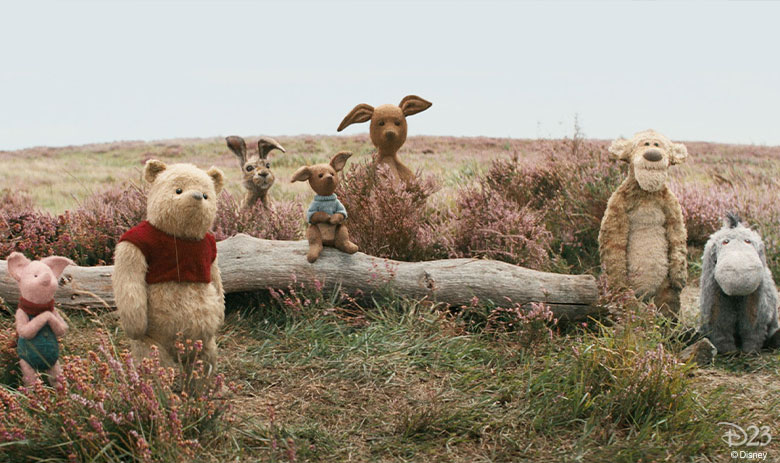 Christopher Robin
Christopher Robin (Ewan McGregor)—the young boy who enjoyed countless adventures in the Hundred Acre Wood with his lovable stuffed-animal friends—is all grown up in this 2018 film and stuck in a job where he is overworked, underpaid, and facing an unpredictable future. With a family of his own to provide for, his work has become his life. But when he's reunited with Winnie the Pooh, now tattered and soiled from years of hugs and play, a spark is rekindled; after shenanigans involving Christopher's briefcase, Pooh and the rest of the gang find themselves stepping out of the wood and into London to save the day… because best friends will always be there for you.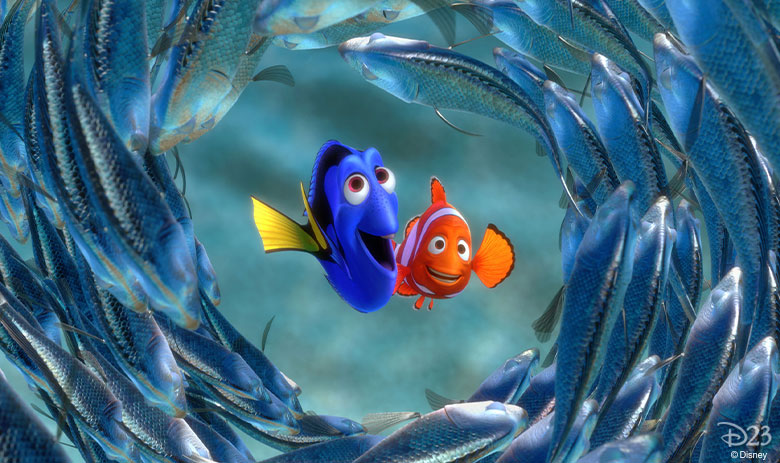 Finding Nemo
There's nothing warmer than a heartfelt story about family, right? Disney and Pixar's 2003 hit follows Nemo (voiced by Alexander Gould), a 6-year-old clownfish who's stolen away from the safety of his undersea home at the Great Barrier Reef and taken to a dentist's office fish tank overlooking Sydney harbor. His timid father Marlin (voiced by Albert Brooks) launches a search to find and rescue him, accompanied by a forgetful good Samaritan: a Regal Blue Tang fish named Dory (voiced by Ellen DeGeneres). Adventure and cozy feelings ensue.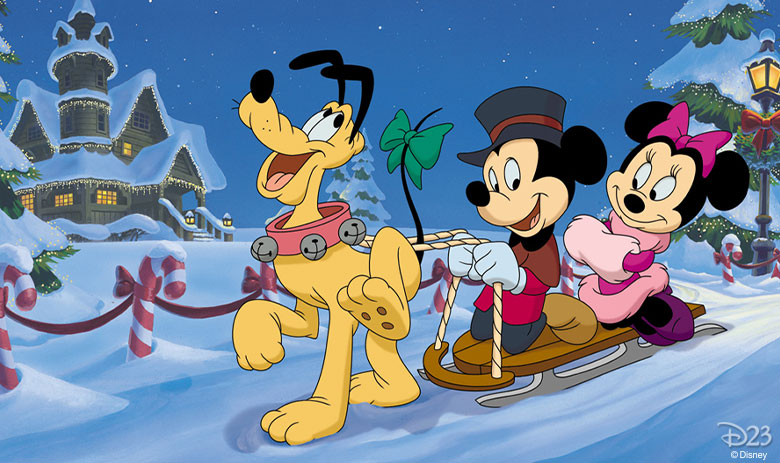 Mickey's Once Upon a Christmas
Another holiday-adjacent film on our list is this 1999 production comprised of three festive animated tales tied together by narration from actor Kelsey Grammer. In Donald Duck: Stuck on Christmas, Huey, Dewey, and Louie wish upon a star for it to be Christmas every day, only to learn that it's possible to have too much of a good thing. Max questions Santa's existence in A Very Goofy Christmas, and Goofy goes to great lengths to prove to his son that St. Nick is real. Finally, Mickey and Minnie's Gift of the Magi brings a magical spin to an iconic holiday tale, as Mickey struggles to buy Minnie a watch chain while she's saving to give Mickey a harmonica case… but the ultimate gift they both give and receive proves to be the best gift of all: love.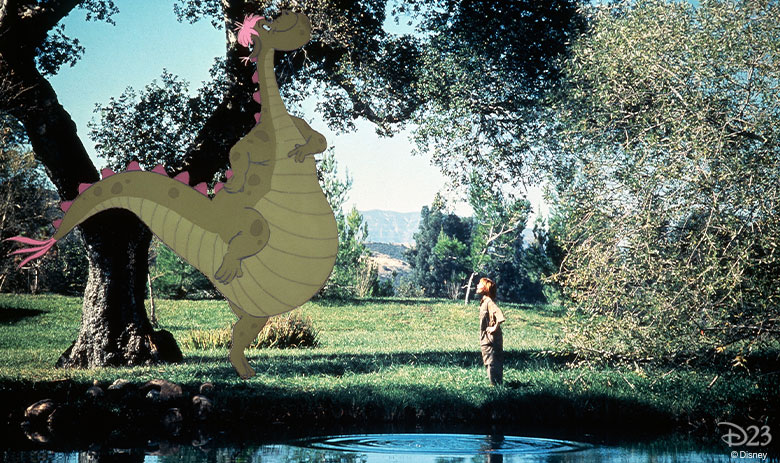 Pete's Dragon (1977)
If you've never seen this one—or haven't in a while—do yourselves a favor and check it out. The colorful musical comedy follows a magical (and occasionally mischievous) dragon named Elliott, who inadvertently causes chaos and confusion in Passamaquoddy, a quaint Maine fishing village. Hoping to help a young orphan, Pete (Sean Marshall), break away from his evil foster parents and find a happy home with kindly Nora (Helen Reddy) and her father Lampie (Mickey Rooney) in their lighthouse, Elliott must avoid the clutches of the greedy Dr. Terminus (Jim Dale), who only wants to exploit him.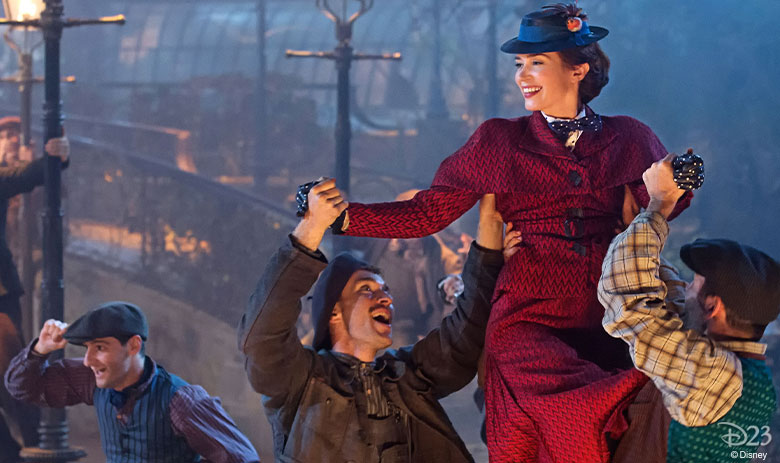 Mary Poppins Returns
Featuring incredible, Oscar®-nominated music from Marc Shaiman and Scott Wittman, and based on P.L. Travers' stories, 2018's Mary Poppins Returns stars Emily Blunt as the titular nanny, returning to the Banks household to help the family—grown-up son Michael (Ben Whishaw) and his own three children—find joy in their lives once again. She's ably assisted this time 'round by friendly lamplighter Jack (Lin-Manuel Miranda). The warmhearted film also features memorable turns by Disney Legends Dick Van Dyke and Angela Lansbury.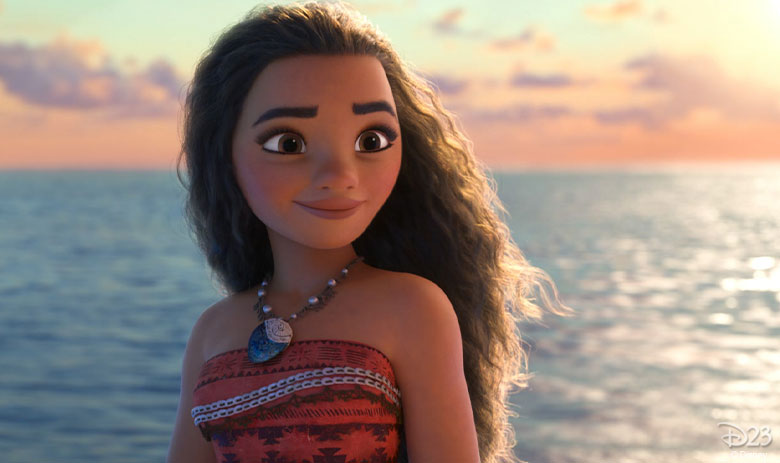 Moana
If you're looking for cozy warmth, you can't go wrong with an animated film set in the beautiful, balmy islands of Oceania. Adventurous teenager Moana (voiced by Auli'i Cravalho) sails out on a daring mission to save her people. During her journey, she meets the once-mighty demigod Maui (voiced by Dwayne Johnson), who guides her in her quest to become a master wayfinder. Together, they sail across the open ocean, encountering enormous monsters and impossible odds… and along the way, Moana fulfills the ancient quest of her ancestors and discovers the one thing she has always sought: her own identity.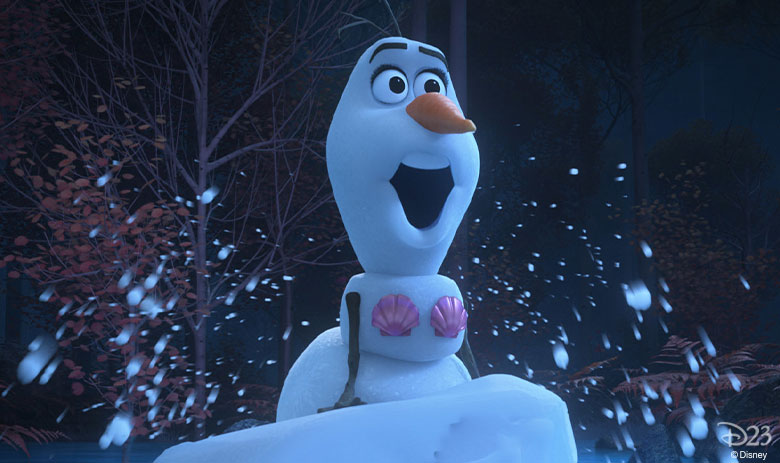 Olaf Presents
Okay—we know this one isn't exactly a movie, but it will most definitely bring on some warm and fuzzy feelings. In this series of animated shorts released just a few months ago, Frozen's Olaf steps into the spotlight as he acts as producer, performer, costumer, and set builder for colorful retellings of five beloved Disney tales. The charismatic snow(show)man takes on several iconic roles (including a mermaid, a genie, a lion king, and so many more) as he entertains Arendelle with delightful, abbreviated versions of these classic stories. Josh Gad once again lends his voice to Olaf, with Disney animator Hyrum Osmond (Moana, At Home With Olaf) directing.