By D23 Team
Can't wait to see Marvel Studios' Guardians of the Galaxy Vol. 2? Neither can we! Feel like one of the crew with these awesome items from Disney Store. And, don't forget your D23 Discount, obviously.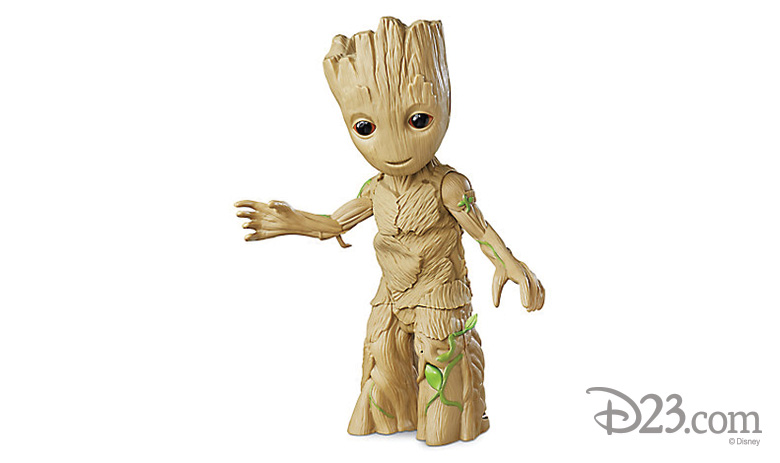 Groot Dancing Figure
Could we really start this round-up with anything else? We fell in love with Baby Groot at the end of Marvel Studios' Guardians of the Galaxy, and we can't wait to see what he's up to in the upcoming film. One thing we know for sure, Baby Groot can dance! This figure plays a clip from "Come a Little Bit Closer" from the Guardians of the Galaxy Vol. 2 soundtrack, and he'll dance to your own awesome mix, as well. Yep, Groot can detect music and get his groove on to whatever song you like! Plus, he's just darn cute.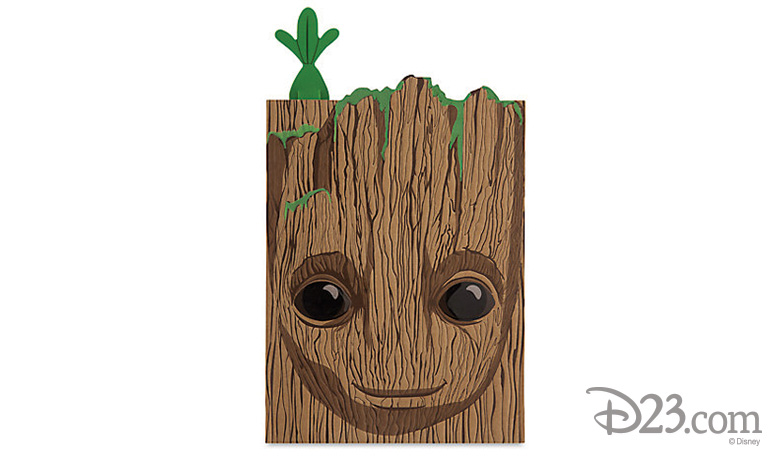 Groot Journal
Need somewhere to jot down your thoughts? This notebook will have you saying, "I am Groot," which here means, "Wow, this notebook is so cute, and it has an adorable bookmark." I am Groot, indeed.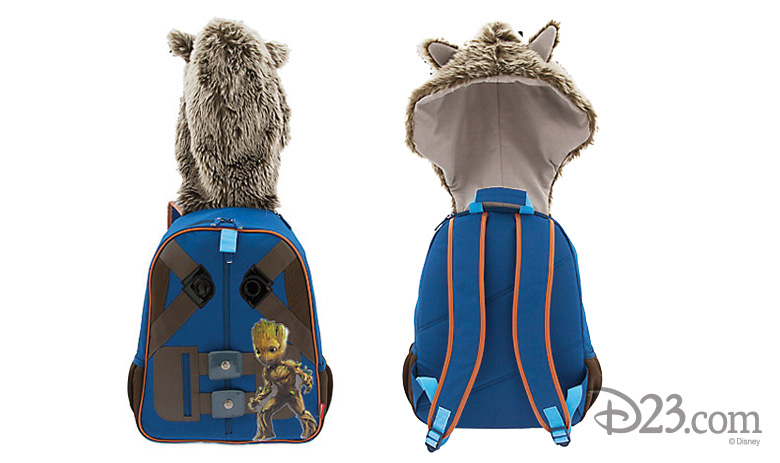 Rocket Raccoon Hooded Backpack
OK, how fun is this? This backpack is the perfect way to rep Groot AND Rocket! You'll find Groot on the front of the backpack, and you can channel your inner… raccoon? by throwing on this faux raccoon-fur hood. Plus, you can add your name with a special personalization, so everyone knows this sweet bag is yours.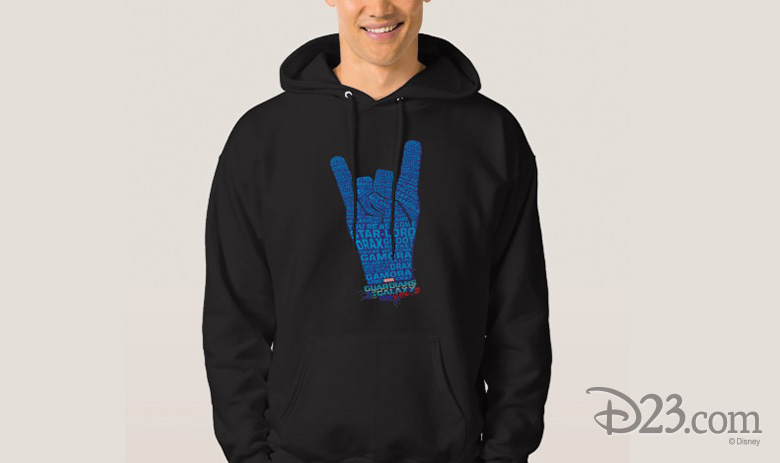 Guardians of the Galaxy Vol. 2 | Rock Hand Sign Hoodie
If you're looking for something subtler, this classic, cozy hoodie will fit just right. The sweatshirt is customizable, and the print is also available in a variety of tees for men, women, and kids.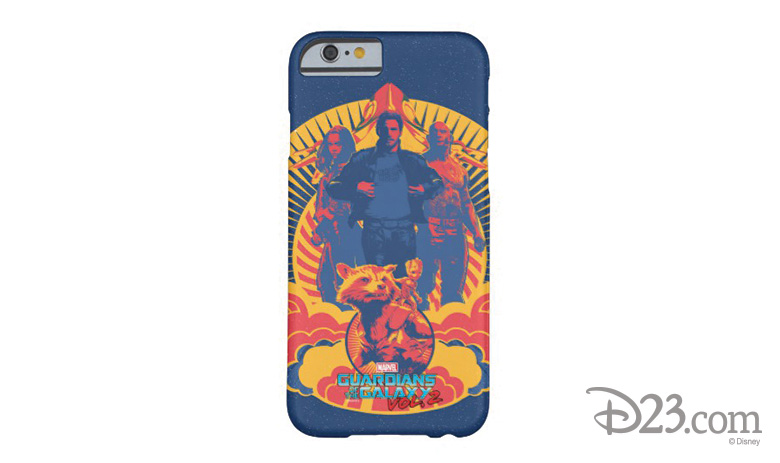 Guardians of the Galaxy Vol. 2 iPhone Case
Keep in touch with your super squad in style with this awesome case for iPhone 6/6s.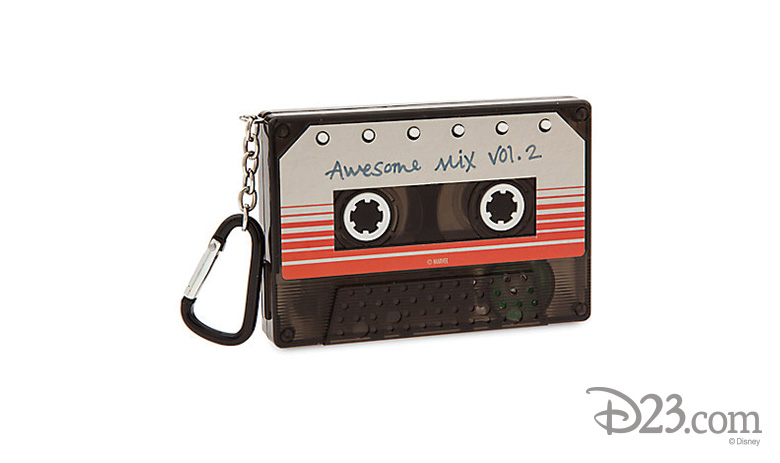 Guardians of the Galaxy Vol. 2 Sound Machine
Rock the ultimate throwback with this sound machine. Clip it on to your jeans or your keys, and press one of the six buttons for different music and sound effects inspired by the film.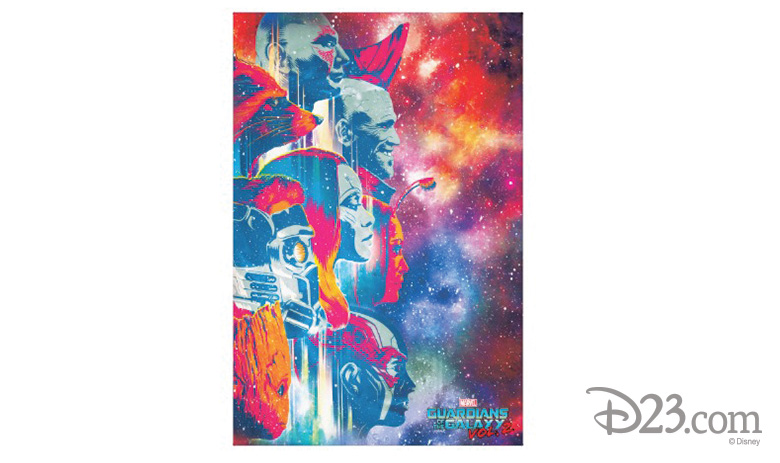 Guardians of the Galaxy Vol. 2 | Star Gazing Canvas Print
Bring the Guardians into your galaxy with this psychedelic artwork, perfect for brightening up dull walls.