By Courtney Potter
Our exciting D23 Fanniversary—celebrating Epcot's incredible 35 years of igniting your imagination—is still going strong, as is the all-new refreshed shopping experience over at shopDisney. (FYI: While Fanniversary ends at the end of the month, the new shopDisney is here to stay. Holiday shopping ahoy!) So, you know what this means, right? Yup—it's the perfect time to look at some of the incredible Epcot-themed products currently available.
We've hand-picked seven fantastic items that you've just got to add to your Epcot collection. (And remember: D23 Members get a discount at shopDisney; exclusions may apply.)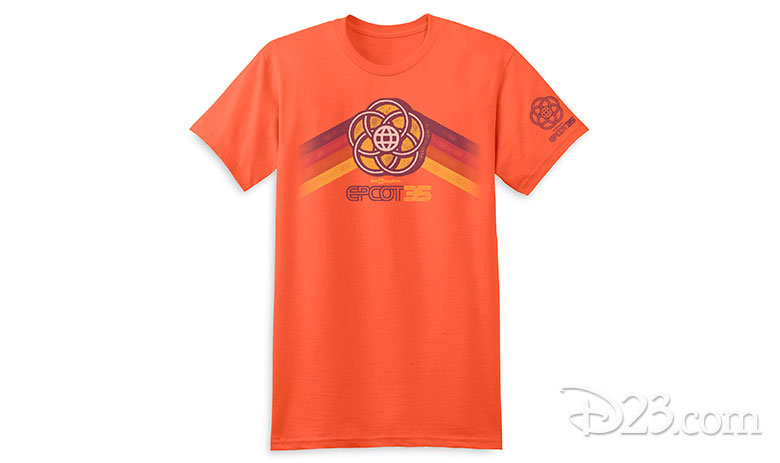 Epcot 35th Anniversary Stripe T-Shirt—Adult
Wanna rep the "Experimental Prototype Community of Tomorrow" in your neck of the woods? Look no further than this adorable orange T-shirt with a vintage-style "distressed" logo design.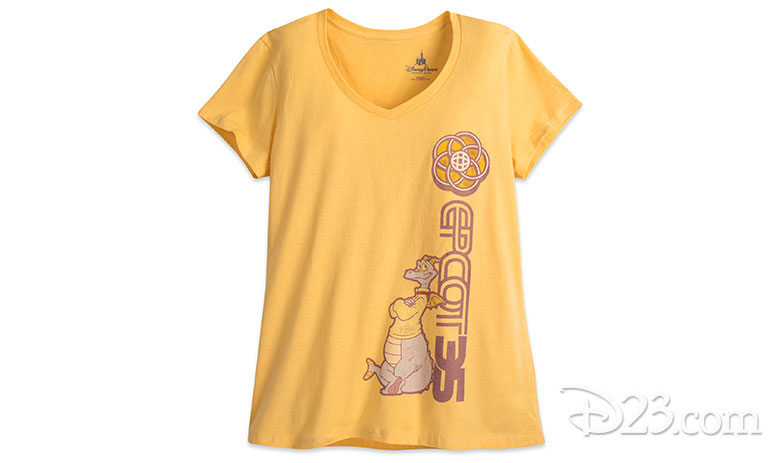 Figment Epcot 35th Anniversary T-Shirt for Women
We are mega-huge fans of Figment 'round these parts, and we absolutely love this yellow women's cut T-shirt featuring the fire-breathing favorite from Journey Into Imagination.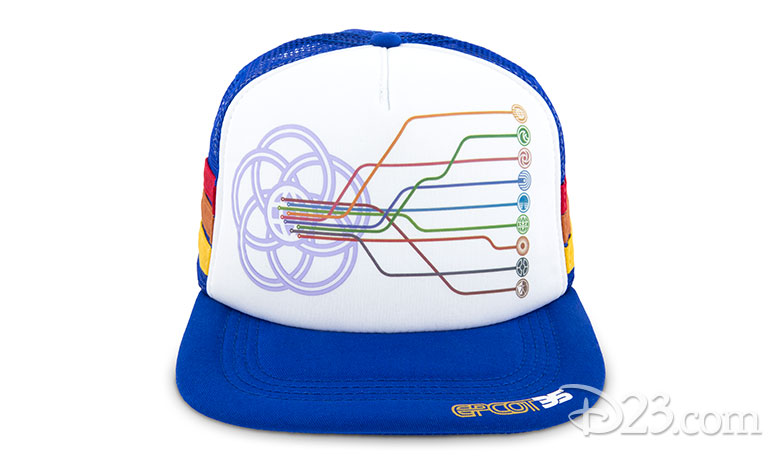 Epcot 35th Anniversary Baseball Cap for Adults
This "throwback" baseball cap—with the totally awesome mesh design—features the park's original symbol combined with a cool interweaving design depicting Epcot pavilion icons.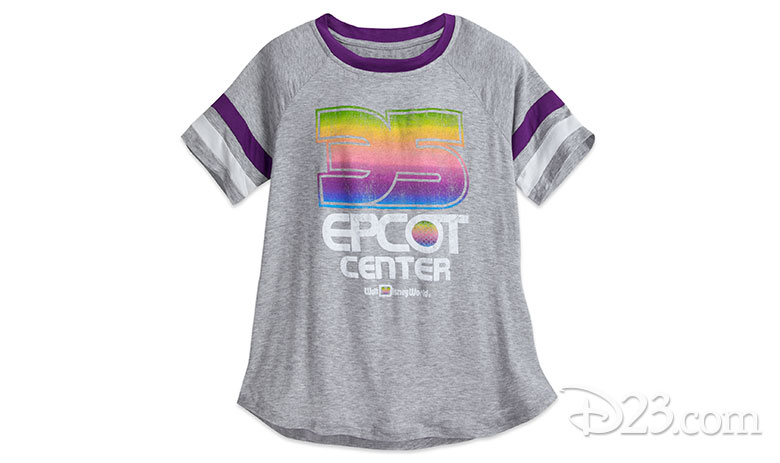 Epcot 35th Anniversary Raglan T-Shirt for Women
You'll feel like you've stepped back in time with this women's "retro" commemorative raglan T-shirt. We especially like the colorful "35" logo and the striped sleeves.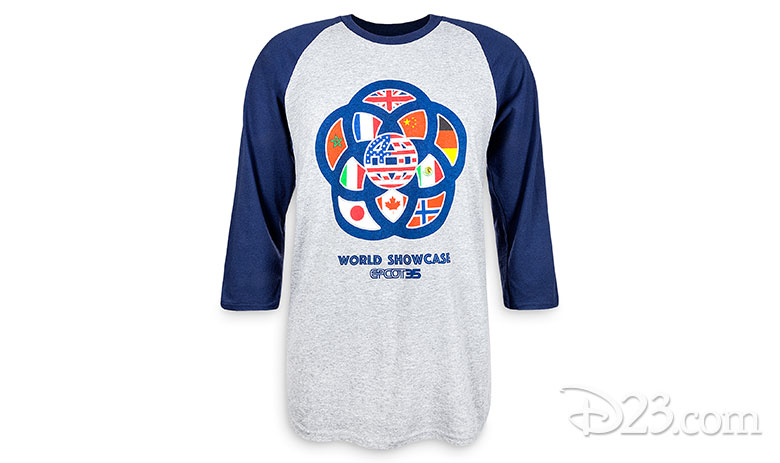 Epcot 35th Anniversary Raglan T-Shirt for Men—Walt Disney World
This men's baseball-style shirt is made of a soft heather jersey knit and features an Epcot logo that celebrates the park's World Showcase. So many countries represented on one piece of clothing! We're impressed.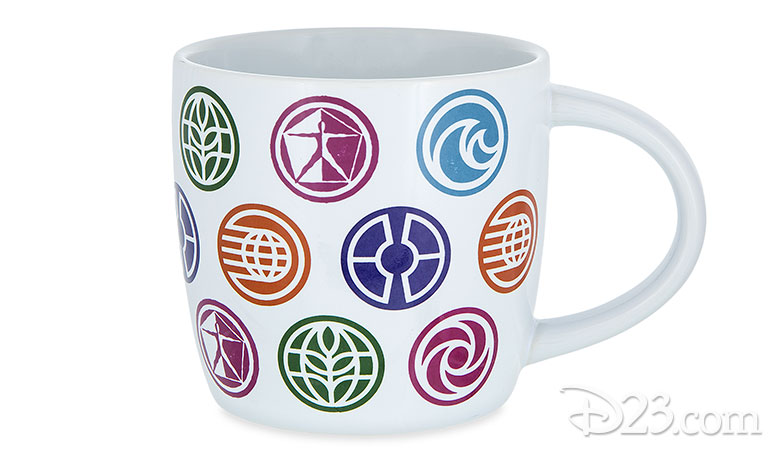 Honestly, in our minds' eye, this is how we see citizens of Walt Disney's original "Experimental Prototype Community of Tomorrow" enjoying their morning coffee. The design features colorful icons of Epcot's popular attractions.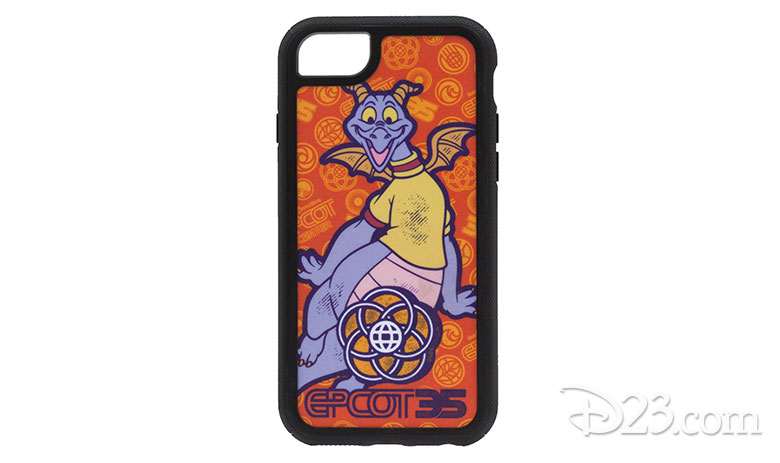 Figment iPhone 7/6/6S Case – Epcot 35
If you're an Epcot fan with an iPhone, you positively must consider this fabulous Figment iPhone 7/6/6S Case. You'll be a Dreamfinder in no time! (And your phone will be protected to boot.)