By Zach Johnson
The wait is almost over! On Thursday, PlayStation® 5 will become available in North America, a week ahead of its European launch on November 19. In addition to exclusive PS5 games—like Marvel's Spider-Man: Miles Morales, available November 12—more than 99 percent of the 4,000+ PS4 games can be played on either the PS5 console or the PS5 digital edition console. Games will need to be downloaded from PlayStation Store for the latter, and while most games are playable on PS5, some features available on PS4 may be absent.
Our Spidey senses haven't stopped tingling since the PS5 reveal event in June, when we learned Insomniac Games was developing a game centering on Miles Morales, who was a nonplayable character in the 2018 video game Marvel's Spider-Man. So, whether you're adding new titles to your collection or replaying favorites, we're highlighting seven games featuring Disney, Marvel and Star Wars characters that you'll want to play again and again!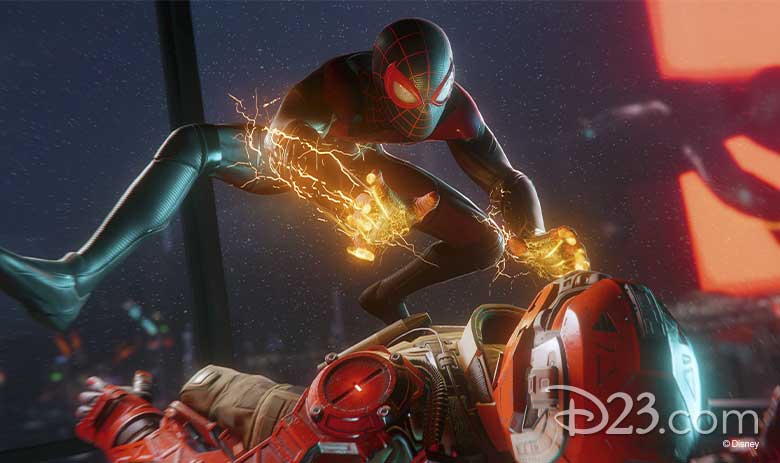 Marvel's Spider-Man: Miles Morales (2020)
What a tangled web he weaves! Experience the rise of Miles Morales as he masters new powers to become his own Spider-Man. After training under Peter Parker, Miles is ready to protect the people of New York City… or so he thinks. While his mentor is out of town, a dangerous power struggle worsens between Roxxon Energy Corporation and the Underground. Ready or not, Miles is about to discover what it truly means to be a hero.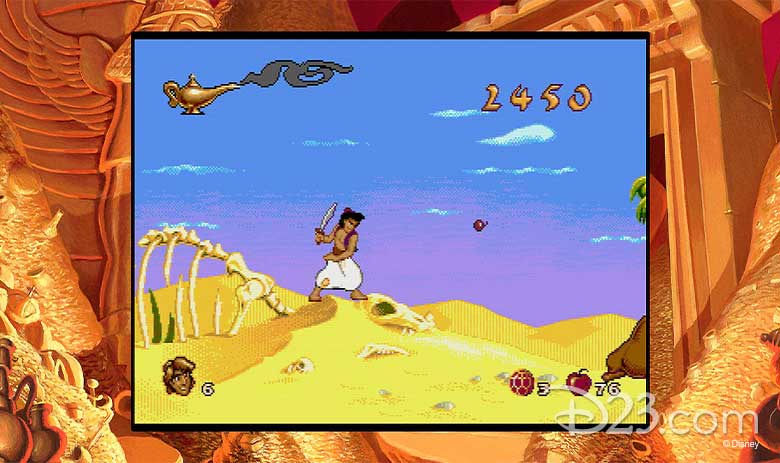 Disney Classic Games: Aladdin and The Lion King (2019)
This treasured package of two '90s classics offers new display options, enhancements, features, and game modes, plus multiple versions of the games. In Disney's Aladdin, join Aladdin and his sidekick, Abu, as they race through the marketplace toward their date with destiny. Travel through Agrabah, the Cave of Wonders, and more exotic locales to defeat Jafar and rescue Princess Jasmine. The Lion King, meanwhile, brings to life the story of Simba, a lion cub tricked into exile by his uncle Scar. Aided by his new friends, Timon and Pumbaa, Simba fights his way through 10 thrilling levels to claim his rightful place as king.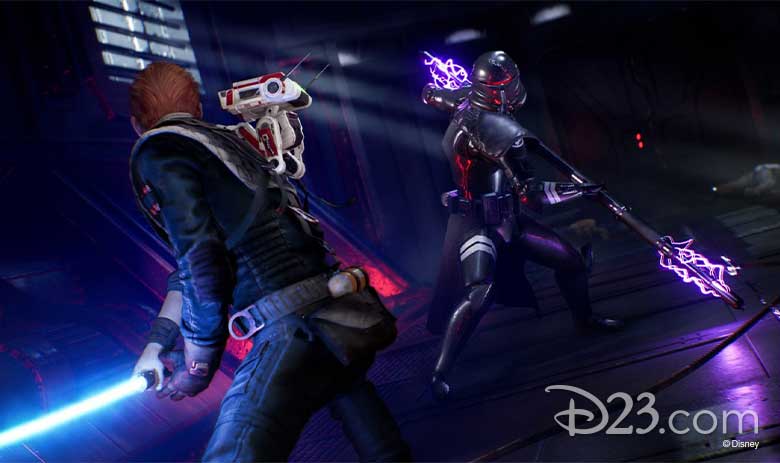 Star Wars Jedi: Fallen Order (2019)
Set after the events of Star Wars: Revenge of the Sith, meet Cal Kestis, a Padawan who managed to escape the Empire and is now living a quiet life as a scrapper. It isn't long before he's pulled back into the never-ending battle between the light and dark sides, and the Imperial Inquisitors continue to hunt him down even after Cal teams up with Resistance members Cere Junda and Greez Dritus. With Cal's help, they attempt to do the impossible: uncover a hidden list of Force-sensitive children and rebuild the Jedi Order.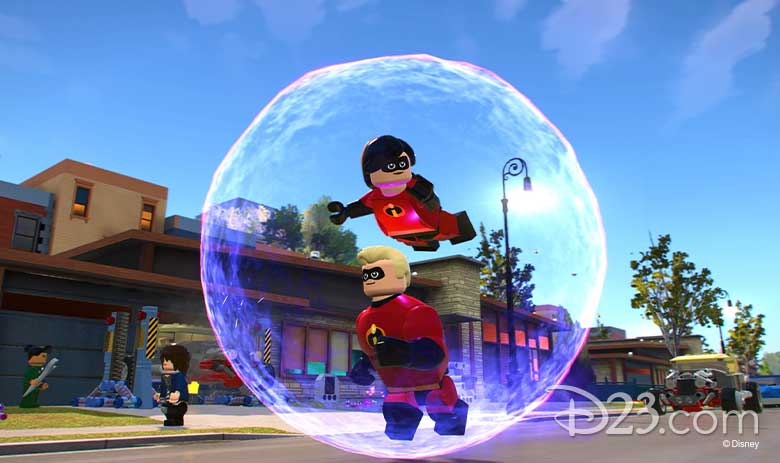 LEGO® The Incredibles (2018)
You don't need to put on your super suit to play as your favorite characters from Disney and Pixar's The Incredibles and Incredibles 2. Reimagined in LEGO form, the game recreates hilarious scenes and explosive action sequences from both movies as you battle villains including Syndrome, The Underminer, and more. Unsure which character best suits your playing style? Take our fun quiz, What's Your Incredibles Super Power?, to get a better idea.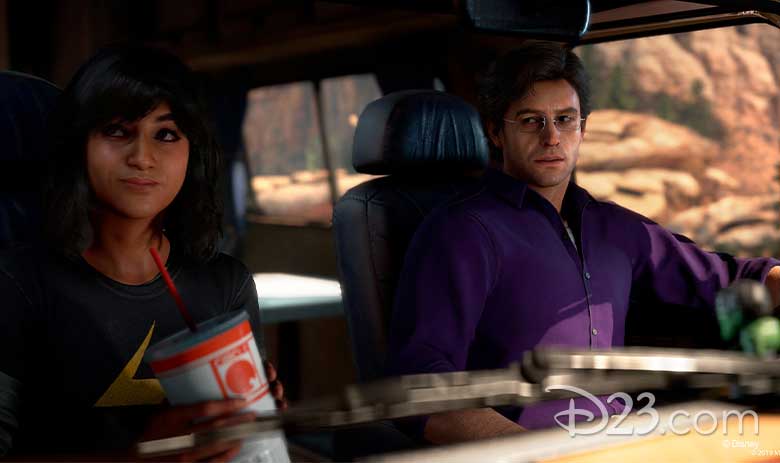 Marvel's Avengers (2020)
The Avengers assemble on A-Day, with Black Widow, Captain America, the Hulk, Iron Man, and Thor unveiling a new headquarters in San Francisco. A mysterious enemy emerges, resulting in death and destruction, and exposing the public to a Terrigen Mist that activates special abilities in Inhumans. Blamed for the tragedy, the Avengers disband, and the scientific A.I.M. organization takes their place as purported protectors of the peace. Five years later, things have only gotten worse. Fed up, a New Jersey teen named Kamala Khan—an Avengers superfan who gained embiggening powers on A-Day—sets out to reassemble and rebuild the Avengers so they can take down A.I.M.'s megalomaniac leader. Before new characters including Kate Bishop and Hawkeye become playable at a later date, take our quiz to find out which Marvel's Avengers character suits your playing style.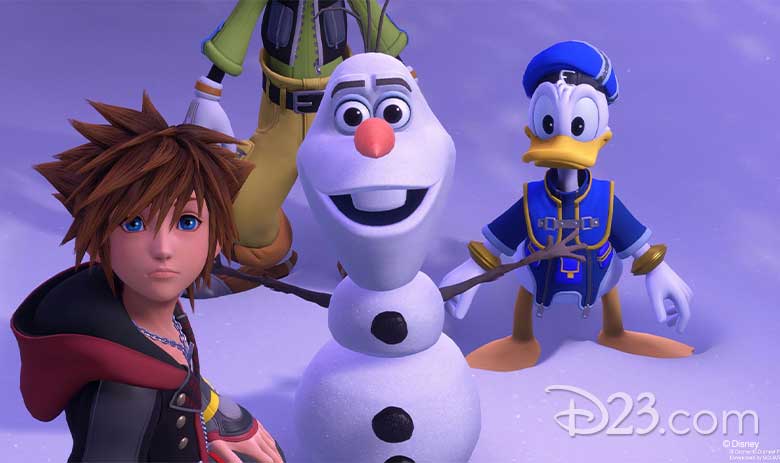 Kingdom Hearts III (2019)
Set in multiple Disney and Pixar worlds, the game serves as the final chapter of the Dark Seeker Saga and chronicles the events leading up to the final showdown between Sora and Master Xehanort. After losing most of his powers, Sora travels to Olympus with Donald Duck and Goofy to see if Hercules can help… only to come face-to-face with Hades! Meanwhile, Mickey Mouse and Riku continue to search for Aqua in the Realm of Darkness, while Kairi and Lea train to become Keyblade Masters. Along the way, Sora meets characters from Disney and Pixar films such as Big Hero 6; Frozen; Hercules; Monsters, Inc.; Pirates of the Caribbean; Tangled; Toy Story; and Winnie the Pooh. Can these new friends help Sora finally stop Xehanort from forging the X-blade and summoning Kingdom Hearts?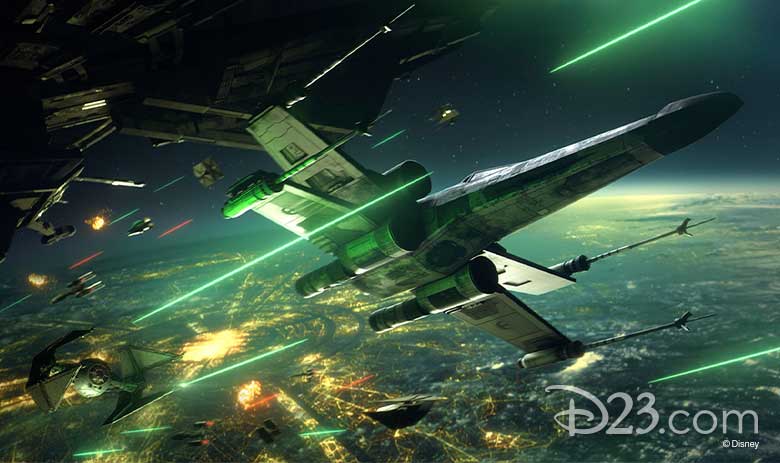 Star Wars: Squadrons (2020)
Embark on missions that take place between Star Wars: Return of the Jedi and Star Wars: The Force Awakens, told from alternating perspectives of two factions. The story swaps between two customizable pilots from the New Republic's Vanguard Squadron, who fight for freedom, and the Empire's Titan Squadron, who demand order. Which side are you on?